Privacy Policy of Trekking Trail Nepal - Trekking in Nepal
www.trekkingtrail.com and www.trekkingtrailnepal.com is a trading name of TREKKING TRAIL NEPAL PVT. LTD. In addition, it is registered in accordance with laws provided by Government of Nepal and its head office lies in Bhagwati Marg, Thamel Kathmandu, Nepal. Even the logo is registered under Trade Mark in Nepal.
Trekking Trail Nepal is committed to protecting your privacy and security manner with your right to privacy in relation to your interactions with www.trekkingtrail.com. While all your communication, private information that you share what Trekking Trail Nepal will remain fully protected.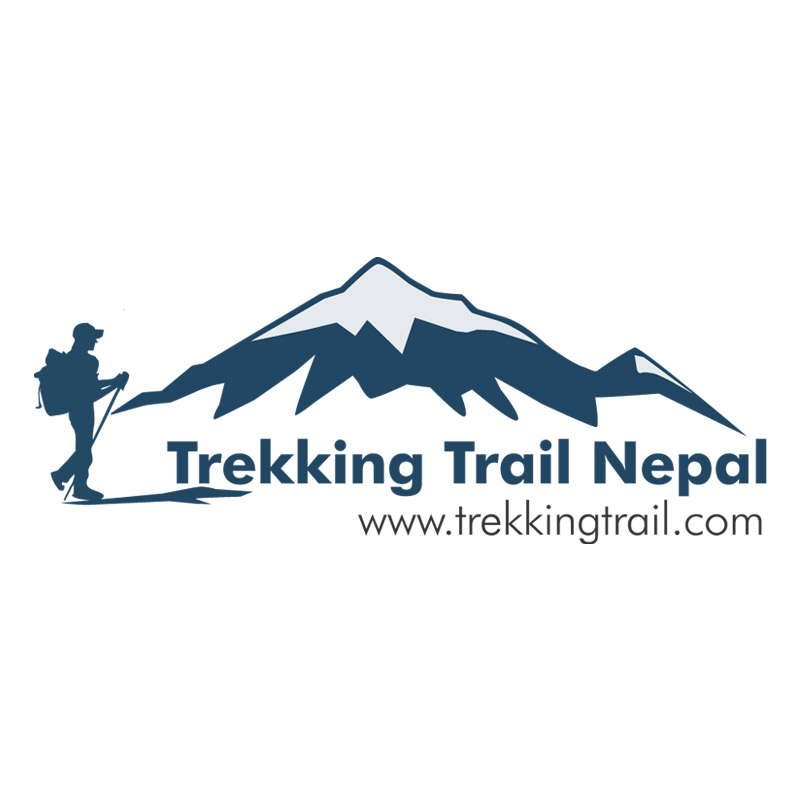 This Privacy Policy governs the manner in which Trekking Trail Nepal P. Ltd collects, use, maintain, and discloses information collected from clients or users (each, a client or user and quote ) of the www.trekkingtrail.com website. This privacy policy applies to the Site and all products and services offered by Trekking Trail Nepal P. Ltd.
Trekking Trail Nepal needs your personal information to manage a smooth, affordable, and memorable holidays and Trekking adventure for you in Nepal, Bhutan Tibet or India. However, value the privacy of our valuable clients. Any kind of misuse of personal information or privacy by others is highly discouraged by our policy and legal form of Trekking Trail Nepal. We appreciate the facts that you submit your private confidential information to Trekking Trail Nepal with trust. Therefore we like to let you be familiar with our Privacy Policy as Below:
SECURITY OF INFORMATION
Your information will be stored on our company server. Trekking Trail Nepal has the modern operating system to collect, process and store your personal data. Our modern security system protects your data from unauthorized access, alteration, misuse, disclosure, and destruction. As a result, all of your password, transaction information, personal information and other vital data are safe with our website.
SHARING YOUR PERSONAL INFORMATION
Trekking Trail Nepal will not use any types of personal information to any other parties. Trekking Trail Nepal hold the right to use and share the demographic information ( Not Personal ) with our business subordinate, channels, discriminating marketing, and our own strategic business plan implementation.
PERSONAL AND NON-PERSONAL INFORMATION
Trekking Tail Nepal may collect private personal identification information from Users in many ways. Not limited to, when Users visit our site, Purchase any package, booking of any holidays, subscribe to the newsletter, fill out the forms, and in connection with other activities, services, features or resources available on Trekking Trail Nepal website. Users may be asked for, Personal details such as name, Personal email, Cell number etc. Trekking Trail Nepal collects information with our website user, Only if they voluntarily submit such information to us thru the website or email correspondence.
Users of Trekking Trail Nepal and our official channels always deny supplying any pieces of information related to Right of Privacy such as identification number, and others details. But for some purpose to make your holidays tours or Trekking in Nepal with Trekking Trail Nepal might need this information for certain specifics purposes and to use our official website.
In Addition Trekking Trail Nepal also collect non-personal identification information from Users whenever they use our website. For the business promotion related activities, we need continuous improvisation of our official site. Therefore, some of your information is assessed by the Google analytics to obtain the detail of our web traffic. That non-personal information can be computer brand, page viewed, location, date, time and geographic region, technical information, IP address, browser name, internet connection and other similar information from visitors who viewed our site.
SECURITY
Every transaction is secured with Trekking Trail Nepal. We use advanced technology to ensure Security on all data transmitted with our website. All transactions are protected and encrypted by Secure Sockets Layer (SSL 256bit) which is regarded as secured technology. All sensitive Information exchanged between you and our site is encrypted using SSL. Even such information is accessible by Trekking Trail Nepal staffs, only when they are the must be familiar with a quote for them. Secondly, while you pay for any trip or buy any product with PayPal or credit card, the details of credit cards will not be stored on our database.
TREKKING TRAIL NEPAL USE COOKIES
Taking into account for the benefit of our website visitors, Trekking Trail Nepal uses COOKIES technology. The main objective of cookie is to recognize users and personalize their visit by customizing web pages for our website user. When any user browses our website the second time, cookies technology recognizes your browser and helps us know that your browser had visited our site.
Sometime Trekking Trail Nepal track information about our website user with cookies technology. To avoid this you can choose the best browser setting to refuse and block cookies or to alert you when cookies are being sent. If you do so, NOTE this some parts of our website may not work properly.
THIRD PARTY WEBSITES
Website of Trekking Trail Nepal contains hyperlinks to websites operated by third parties other than Trekking Trail Nepal. While such hyperlinks are provided to offer the reference material and other useful information for our users. In addition to this regarding other websites, they are not controlled and governed by our privacy policy. Neither we are responsible for their content and privacy. These sites and services may have their own privacy policies and customer service policies. Following, Browsing and interaction on any third party sites from the official website of Trekking Trail Nepal with links and hyperlinks policies are subject to that website's own terms and policies.
HOW TREKKING TRAIL NEPAL USE COLLECTED INFORMATION
Trekking Trail Nepal P. Ltd collects and uses Users' personal information for the following purposes: To improve customer service by using the information provided by our users. While these information helps Trekking Trail Nepal to respond as per our customer's needs in a more efficient way and also helps to manage every customer service requests. Trekking Trail Nepal uses the email address to send user information and updates pertaining. In addition to responding our clients' email, queries, company news, vital updates, related product and upgraded or changed services. If any user wants to unsubscribe from receiving emails from future Trekking Trail Nepal have unsubscribed instruction at the bottom of each email. Trekking Trail Nepal uses our client feedback and suggestions to improve our website, holiday packages, customer services and many more.
CHANGES TO THIS PRIVACY POLICY
Trekking Trail Nepal has sole authority and right to amend or update our privacy policy if necessary. In conclusion, the privacy policy is subject to change as per the circumstances. You acknowledge and agree that it is your responsibility to review this privacy policy periodically and become aware of modifications. If you have any inquiry regarding privacy policy Trekking Trail Nepal P. Ltd, you can mail us your questions at [email protected]
ACCEPTANCE OF THESE POLICIES AND TERMS
By using this Site, you signify your acceptance of the privacy policy of Trekking Trail Nepal Pvt.Ltd. If you do not agree to this policy, please do not use our Site. While you continued use of the website of Trekking Trail Nepal, You accept our policies and terms automatically as mandatory.
TREKKING TRAIL LAST REQUEST
Even with the very best protection policies and safeguard procedures in the official website of Trekking Trail Nepal, there is always the remote possibility of fraud in this adventurous world. If you believe or feel any unauthorized use of your credit card, banking, and property information. Trekking Trail Nepal request you to inform us as soon as possible and follow the reporting procedures as prescription of your Bank, Credit Card or related officials immediately.

CONTACT TREKKING TRAIL NEPAL AT
Trekking Trail Nepal P. Ltd
www.trekkingtrail.com
[email protected]
[email protected]
Thamel, Kathmandu, Nepal
Cell-9779818008337
00977-1-4411662
P. O. Box 20108
With Limited to our Privacy Policy, we always support you for every All Holidays as well Trekking in Nepal.