Best Insurance for Trekking in Nepal Everest and Manaslu 2023
Nepal is among the most popular destinations globally for Himalayan Adventure Trekking, Peak Climbing, and Mountain expeditions. Most of those areas are in the remote mountainous part of Nepal in the Himalayas. Being a great travel destination, Every year, thousands of travelers and trekkers are attracted to travel to Nepal and trek in the Himalayas. However, a significant question comes to the surface before the planning of the adventure.
Get the Best Price Short Manaslu Circuit Trek 12 Days Just at US$ 999 Nov 24-Dec 5, 2023.
Book Now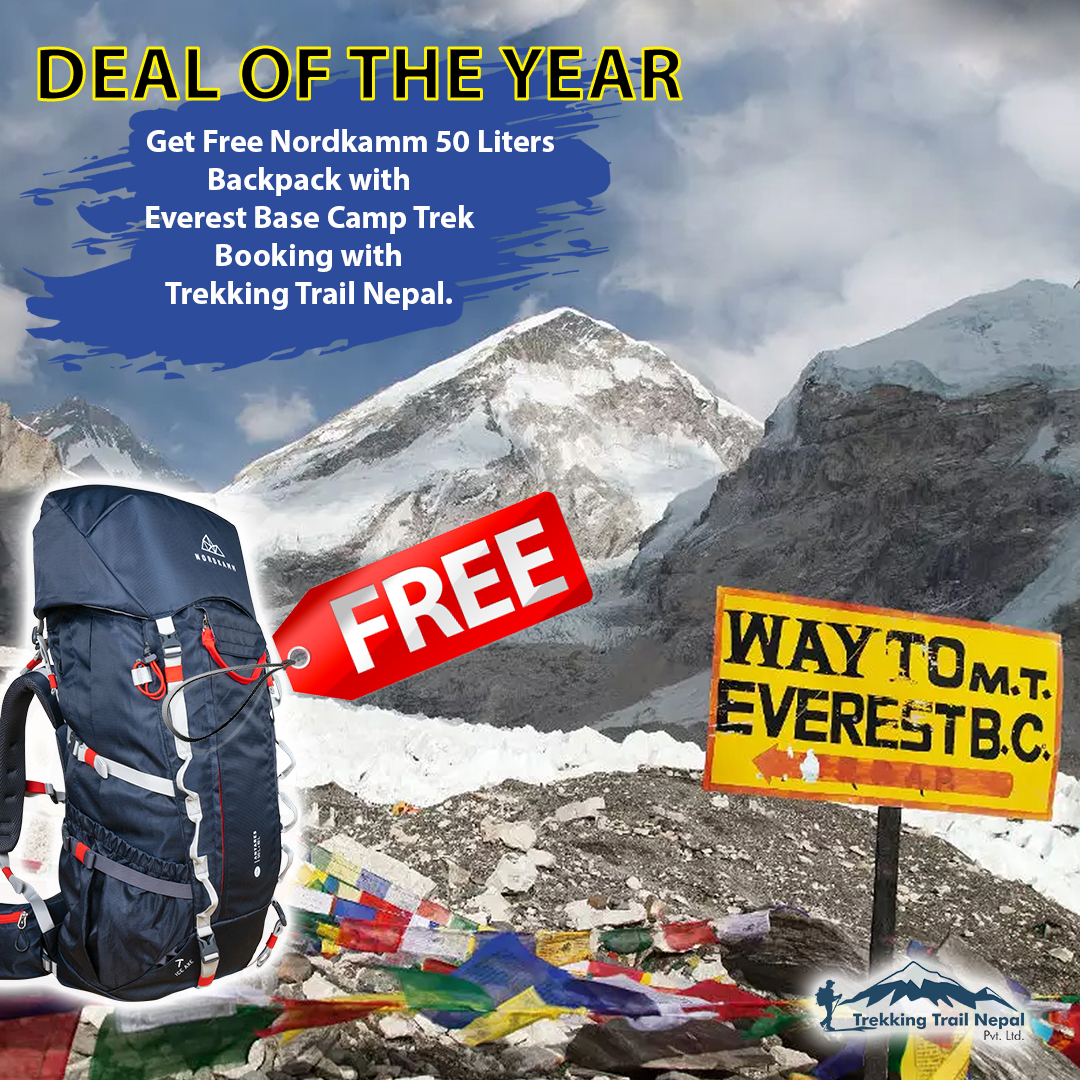 Trekking Trail Nepal Pvt Ltd does not sell or organize any insurance program for our guests, except for local staff. Yet personal travel insurance is a must-have when traveling to Nepal and doing High-altitude trekking, peak climbing, expeditions, and other thrilling Himalayan adventures such as Paragliding, River Rafting, Bungee jumping, and Canyoning. Yet Travel Insurance is strongly recommended for strenuous and high-altitude adventure and trekking in Nepal, like Everest Base Camp Trek 2023, Annapurna Circuit Trekking, Everest Three Pass Trekking, etc.
The Best Insurance For Everest and Nepal Trekking is Alpha Global Solution. According to certified time, Hassel free processing, and special support team for Himalayas Trekking including Annapurna, Manaslu, Everest, and Dhauligiri. Even AGS is cheap and reliable and can be customized according to your plan. Nepal Tours and Travel. [ Please Note: This insurance only offers up to the height of 5500m High.]
You can get Nepal Trekking insurance with following rate:

1. 7 Days: USD 65
2. 15 Days: USD 75
3. 21 Days: USD 90
4. 32 Days: USD 105
5. 45 Days: USD 115
6. 62 Days: USD 125
7. 92 Days: USD 150

Policy Excess USD 500 Nearest Medical Facility incase you use Helicopter for evacuation. Mandatory NRMA activation. Contact Us for Nepal Trekking Insurance.

This is the cheepest Nepal Trekking Insurance in Nepalese market.
Best Insurance for Nepal Trekking 2023: Everest Trekking, Manaslu Trekking, and Adventure Tours
Travel Insurance is not mandatory to join our Trekking Trail in Nepal. But you should insure for total expenses that may arise from the trekking for your safety. Your travel insurance plan must cover all medical / Travel issues as we as unforeseen accidents that may occur on the trekking trail. In such a case, you may take the facility like an air ambulance, helicopter rescue, Clinical attention, and so on. You can give us your insurance details at the meeting for all official procedures with our Trekking Trail Nepal Representative, Probably on arrival day or a day before our trekking starts.
Travel insurance is compulsory for travel and trekking, climbing, or expedition in Nepal.
What should be covered on the travel insurance plan?
In short, and best answer to these above questions is YES! YOU NEED TRAVEL INSURANCE for adventure travel trekking in Nepal. Although not compulsory for accessible holiday tours.
Personal travel insurance is a must when traveling to Nepal and trekking, Peak climbing any other adventure activities in Nepal, so you need to have travel insurance. However, there are many plans of travel insurance policies available in the international markets. Unfortunately, they all come with unmatchable prices and reliability, so you need to be very clear about what is covered and not covered in the insurance plan you buy. Here is some idea about what your travel insurance should be policy cover.
HIGH ALTITUDE SICKNESS
Most trekking in Nepal, including Everest Base Camp Trek, Everest Three Passes Trekking, Annapurna Circuit Trekking, or any Peak Climbing and Expedition, involves high altitudes creating an increased risk of altitude sickness. While you are on those treks, you need to ask your insurance company to provide a policy covering High Altitude Sickness. You should know where you are trekking or climbing. And how high the trekking trail The Insurance policy should cover the evacuation by Helicopter in the case of an emergency.
ACCIDENTS
Accidents do not come with a warning. Not a single traveler wants to get into accidents while they are on adventure holidays. However, it happens even if we do not wish to. There is always a risk of accidents in Himalayan trekking and adventure so, the policy should cover all these possible accidents and when an emergency evacuation is needed.
SICKNESS
Traveling in places like Nepal always has an illness probability as your body is usually not adapted to the food or hygiene levels. Hence, you need to ensure that your insurance policy covers the case of hazardous health and illness. At the same time, you trek and needed to evacuate for further treatment.
STOLEN, LOST, DAMAGED, OR DELAYED OF BAGGAGE
It is familiar to all travelers sometimes. The arrival of your baggage may be delayed or Damaged, and you will not find it on your arrival at airports. They can be lost, occasionally, and even stolen somewhere, so; your travel insurance should cover on these losses of your luggage and baggage.
GENERAL ISSUE
There a delays or even cancellations for several days on Nepal domestic flights, mainly in the mountain parts such as Lukla Airport. Lukla is the entry point of the Everest Base Camp Trek, similar to Jomsom for the Upper Mustang Trek. Western Nepal and other mountain flights due to unflyable weather so, your travel insurance policy must cover these expenses raised by delays, or even sometimes we need to take charter helicopter flights, and it is not cheap in Nepal. So the policy should cover all these costs if you are traveling to Nepal. It needs to cover all flight cancellations and the cause of some reason beyond our control. Such as natural disasters or any other unforeseen, and your travel policy should cover the trip cost that you would have paid already.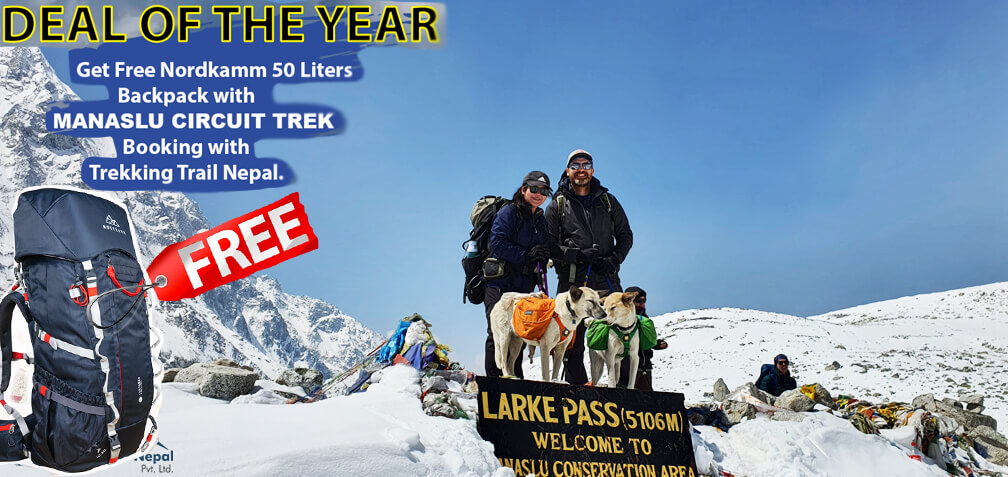 THE BEST INSURANCE FOR NEPAL TREKKING including Everest, Manaslu, Annapurna, Dhaulagiri, Makalu, and more.
NOTE FOR INDIAN CITIZEN INSURANCE:
Suppose you want to buy any insurance with Indian Insurance for your Nepal Trekking or Adventure Holidays. Please Be aware!!! Insurance from Indian companies like COVER MORE, UNITED INDIA INSURANCE, and HERITAGE HEALTH INSURANCE have not been good in their claim history. The Nepalese evacuation company already sent us a circular that they will not be liable to work with this insurance as mentioned above while Trekking or Climbing in Nepal.
Here is our Recommended Insurance from India
ISA Insurance.
Bharati AXA Travel Insurance,
ICICI Lombard
HDFC Ergo Travel Insurance
Reliance Travel Insurance
Bajaj Allianz Travel insurance
In conclusion, the best answer to the above question is YES! YOU NEED TRAVEL INSURANCE for adventure travel to Nepal. Although not compulsory for accessible holiday tours.
If you have not yet arranged any Insurance, here we have some recommended Travel Insurance Companies:
Travelex Insurance Services www.travelexinsurance.com - Highly Recommended for Kilimanjaro Trek and Climb and K2 Base Camp Trekking.
For Canada and America
https://www.travelguard.com
https://www.worldnomads.com
https://www.mondial-assistance.ca
https://www.travelex-insurance.com
https://www.travelite.com
For New Zealand and Australia
https://www.covermore.com.au
https://www.allianz.com.au
https://www.worldnomads.com.au
For the United Kingdom
https://www.travel-guard.co.uk
https://www.worldnomads.co.uk
https://www.direct-travel.co.uk
https://www.essentialtravel.co.uk
For the rest of Europe
https://www.adac.de
https://www.europ-assistance.com/en