This Best Monsoon Hiking is an incredible escape tour which is for the celebration of rain-drenched hiking, local culture, mouthwatering organic local cuisine, spiritual enlightenment through Buddhist monastery, agricultural harmony, and awe-inspiring landscapes. This special monsoon hiking program offers an experience that enriched your soul and expanded your understanding of the world we inhabit.
Let's embark a life changing journey with Trekking Trail Nepal, so you can immerse yourself in the wonders we have described. Until then, we will eagerly await the opportunity to share more stories and create lasting memories with The Best Mad Monsoon Hike, where we not only get wets rain but also with People, Nature and Culture.
Best Monsoon Hike: The Ultimate Rain Adventure in Kathmandu
This is your chance to escape the hustle and bustle of the city with the best 3-day hike in Kathmandu. This adventure offers an immersive experience with nature, culture, and people. See lush greenery, dine with locals, visit a Buddhist monastery, and experience spiritual well-being.
If you love the rain, Espically hiking in the rain, How you conclude the expression to your friends, where you also visit, typical family, local people and food, buddhist monastery and monks lifestyle and beauty rice field and farming, mighty mountains and green hills. Prepare to be amazed by the monsoon season's beauty, where the rain breathes new life into the landscapes, creating a mystical atmosphere with Best Monsoon Hike, The Ultimate Rain Adventure in Kathmandu, Nepal.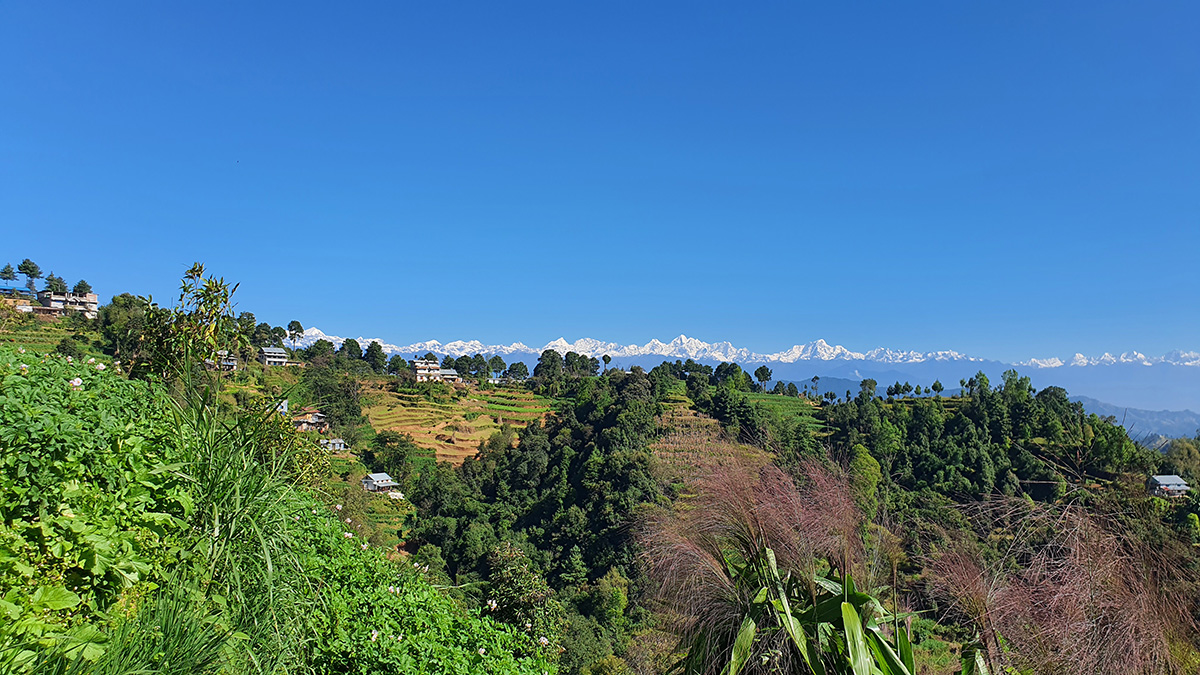 Introduction to the Trail
The Best Mad Monsoon trek will take you through secluded trails surrounded by beautiful nature. You'll be treated to stunning views of the Himalayas, lush vegetation with beautiful flora and fauna of the Upcoming Central Zoo and Geological Park Park. In addition the ancient heritage village of Panauti and their heart melting traditional.
Unforgettable Encounters and Discover Pristine Natural Beauty
During the hike, you'll get the chance to meet friendly locals living in traditional mountain communities, while passing through diverse landscapes, from terraced fields to lush forests, and get a glimpse of the local flora and fauna.
Experience Buddhist Monastery Life and Practice Spirituality
You will be provided with the unique opportunity to visit a Buddhist Monastery and learn about the culture and spirituality of Nepal. You'll get the chance to experience meditation and mindfulness techniques and learn from the monks living there.
Awaken Your Taste Buds with Local Cuisines
Tradition Meets Flavor
The Mad Monsoon Hike offers a special culinary experience as well, where you'll get to taste traditional Nepalese cuisines that are sure to tantalize your taste buds. Savory dumplings, spicy curries, lentil soup and rice are a few of the specialties here.
Cooking Classes
Not only taste, but you even get to learn the secrets of these delicious cuisines by taking a cooking class taught by local chefs, where you'll be taught to prepare a variety of dishes using traditional cooking methods and fresh ingredients.
Extra Fun and Adventure In the Monsoon weather to extend your days.
You can get the refreshing and exhilarating experience of seeing the lush foliage and waterfalls while hiking in the rain in the full flow of the Monsoon season.
Explore the Kathmandu Heritage Sites or National Park
Kathmandu is the living city of temple. It has 8 world heritage sites within a radius of 20 Km. As your time allows you have lots of things to do around Kathmandu. You get to explore the beauty of the park which is home to diverse wildlife, from colorful birds to monkeys and leopards. The lush vegetation, the diverse landscape, and the sound of nature are sure to leave you in awe.
After the trek, you can go for an exciting white water rafting session with the help of trained guides, where you take on the thrilling rapids of the Trishuli River.
Festive Atmosphere Be Part of the Local Festivals
The Mad Monsoon Hike coincides with the festive seasons of the local communities. Hence, you get to participate in the celebratory dance and music performances and enjoy the lively atmosphere.
Witness Cultural Expressions
You will be awed by the vibrant expressions of the local culture and traditions as well as discover the traditional costumes, musical instruments, and dances performed by the locals.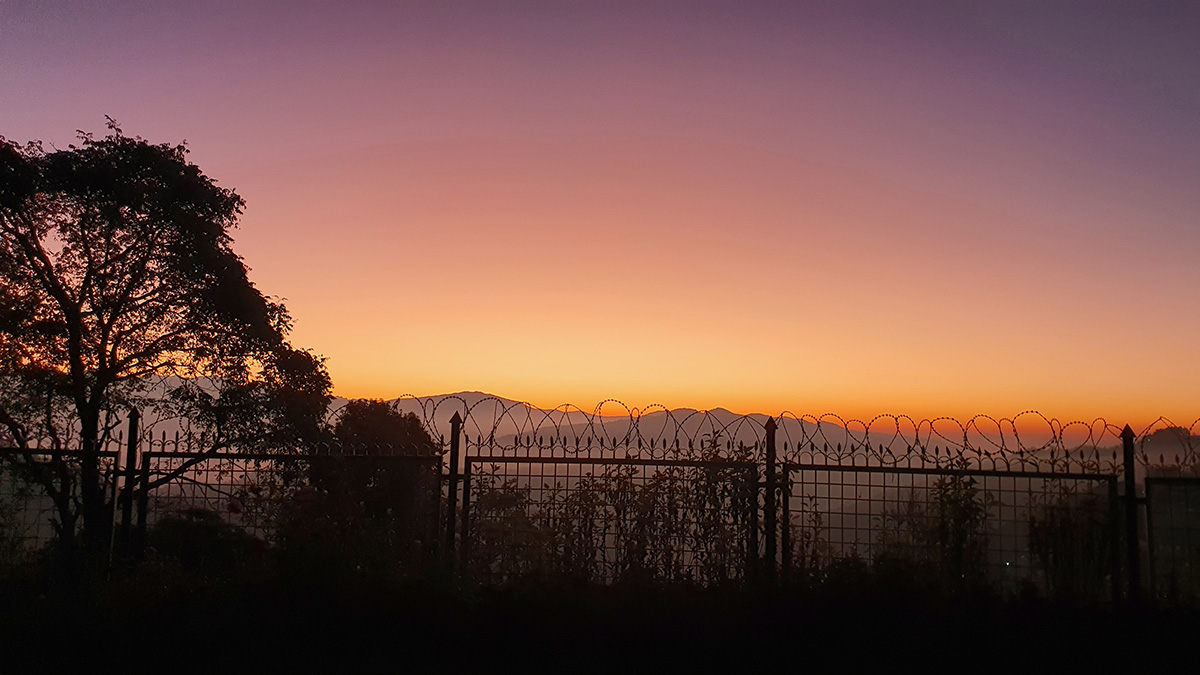 Services we offer for the monsoon hike
Pick-up and drop from TIA ( Kathmandu International airport ) as well as all ground transport.
Experienced English speaking guide.
One-night homestay accommodation operated by rural empowerment.
One-night accommodation at the Buddhist Monastery where you'll be living as a monk and practice spirituality.
All related entry fees and 3 Organic meals per day.
Clean drinking water with tea or coffee.
Authentic food tour with snacks and local liquor.
Rain poncho/umbrella for hiking duration.
Solar Hot Shower or Bucket Shower.
Nepalese Sim-Card with Unlimited Data on your arrival at Airport. ( WiFi overnight ).
Services of Extra Cost
Porter service on request with extra cost. ( Porter services for 3 days use 80 USD ).
Tips and Gratitudes for Guide and Home stay.
Any extra night accommodation.
All kinds of bar bills and liquor.
What to Bring for Mad Monsoon Hike
To make the most out of Mad Monsoon Hike, we recommend that you bring the following:
Sturdy Trekking Shoes
Make sure your shoes are comfortable enough for long hikes and wet rain trails.
Rain gear / quick dry shorts and trousers ( minimum 2 pairs ).
Prepare a good quality raincoat or a set of waterproof jackets and pants, quick-dry and light walking gears and a spare in case of heavy rain.
Warm clothes
The nights can get cold, so its best if you bring thermal layers and warm clothes.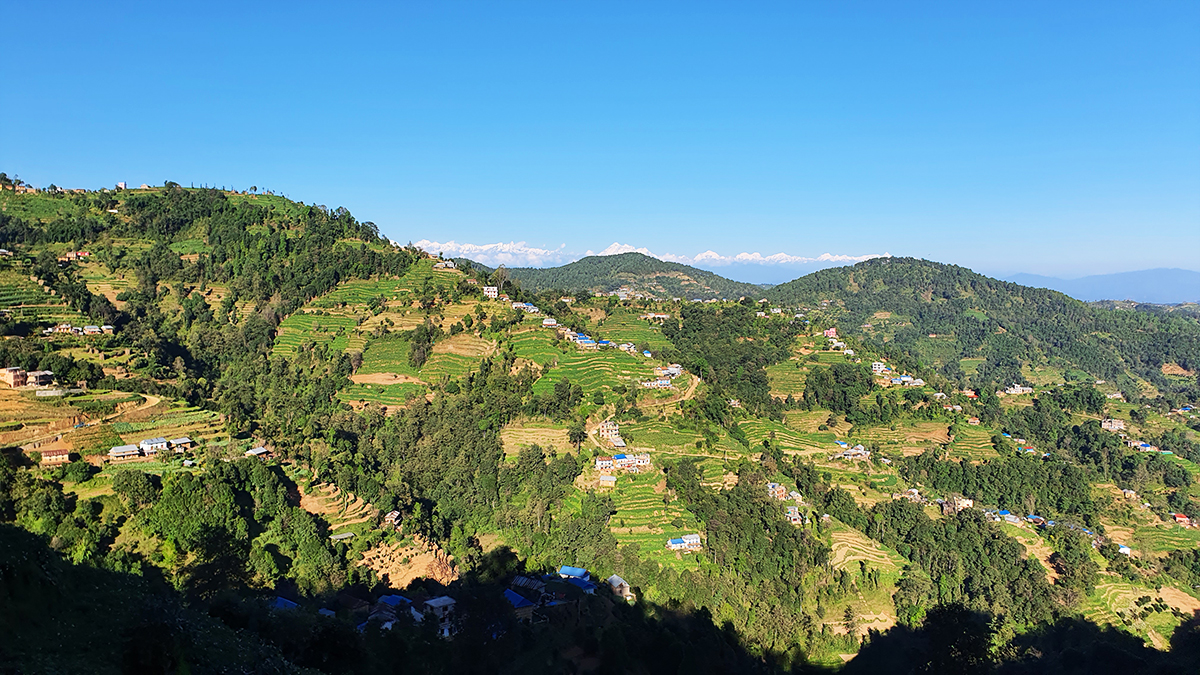 In Conclussion:
Uncover the rich cultural heritage as we visit ancient temples, monasteries, and architectural wonders that have withstood the test of time. Let the stories of the past come alive as we delve into the fascinating natural, history and traditions of this remarkable place with Best Monsoon Hike in Kathamandu and get wet with joy and englightment.