21 Things to do in Pokhara
Pokhara Lakeside city is most famous for its clean air, incredible nature views, and Phewa Lake! So besides those, what can you do in Pokhara? Are there any activities in Pokhara? As a central touristic area for both national and international travelers, we list below the top 20 things to do in Pokhara! From boating, hiking, yoga, city tours, and cultural tours to hot air ballooning, paragliding, rafting, and ultra-light flights, Pokhara is the ultimate city to relax, explore and enjoy. The town itself lies just on the banks of Phewa Lake, offering ever-watching Fishtail Mountain, known locally as Mt. Machhapuchhare. Just a 6-8 hour bus ride away from Kathmandu, Pokhara is also accessible via domestic air transport and is even an international airport that is ready to welcome you in 2023. With at least 21 things to do in Pokhara, you are sure to find the perfect activity for you!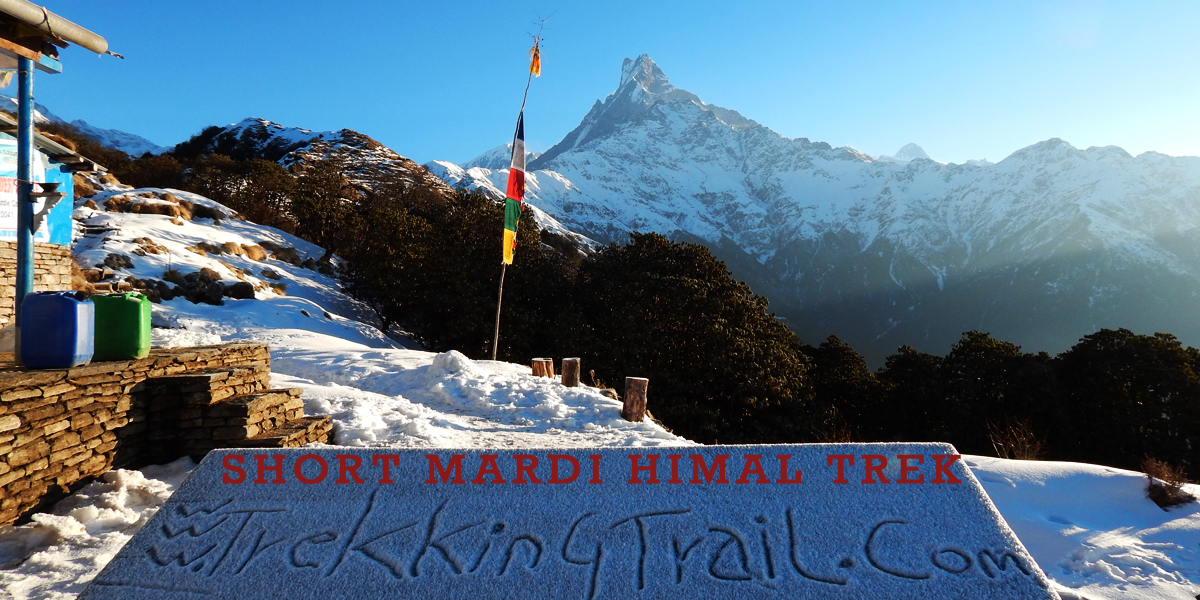 21 Things to do in Pokhara:
Hiking in Pokhara
Boating in Pokhara
Museums to visit in Pokhara
Paragliding in Pokhara
Bungee and Zipline in Pokhara
Ultra-Light craft flying in Pokhara
Hot air ballooning in Pokhara
Sunrise or Sunset View Trips in Pokhara
Rafting in Pokhara
Yoga Meditation or Massage in Pokhara
Village Tours in Pokhara
Agricultural and fish Farming tours in Pokhara
Buddhist Monasteries to visit in Pokhara
Visit of Tibetan Refugee camp and their craft product center
Exploring Caves And Davis Falls
Short Trekking from Pokhara
Nepalese Cooking Class ( Momo, Dal Bhat, Noodles as Nepalese style )
Shopping in Pokhara
Motor or Mountain Biking Tours around Pokhara
Photography Hunt Tour in Pokhara
Cable Car in Pokhara - The newest things to do in Pokhara, from Lake Side to Sarangkot
1) Hiking in Pokhara:
Pokhara offers some great short and easy hiking options for families and travelers alike. And the best three hiking spots in Pokhara are; The World Peace Shanti Stupa, Sarangkot Hill, Lovely Hill, Kyle Danda, and of course, around the beautiful and pristine Phewa Lake. Hiking to Sarangkot and the World Peace Shanti Stupa is the most wanted hike trip in Pokhara. The trail to the World Peace Stupa goes through a lush jungle, and the Stupa itself lies on top of a hill overlooking the entire Phewa Lake and Pokhara City. Sarangkot is a higher hill and famous as a picnic spot for paragliding and is considered a hotspot for nature and landscape photographers.
The views of the Annapurna Himalayan ranges are breathtaking. Lovely Hill is a small hilltop located in the middle of Pokhara city and easily accessible; every year, many families choose this viewpoint as a picnic gathering spot and enjoy the views of the city. Hiking around Phewa Lake can be pretty relaxing and is fantastic. Seeing the sun glittering on the water's surface and mainly walking on the flat ground makes hiking around Phewa Lake in Pokhara a favorite for many. At last, we have a hike to Kahun Danda, located just in between Sarangkot and Bengals Lake. This fantastic hill is lesser-known to tourists and offers some incredible views of the surrounding Annapurna Mountains. A small village below Kahun Danda also offers homestay facilities for those who want to top up their Nepali experiences! Hiking in Pokhara is one of the widely chosen activities to spend a good half day outside enjoying all that nature offers.
2) Boating in Pokhara:
Three major lakes are in the vicinity, and of course, boating in Pokhara is one of the many activities to do here. With Phewa Lake just next door, a relaxing boat ride is not out of the question. The boats are simple, and some even have overhead covers to give some shade. Usually timed by the hour, visitors can take either tour around the lake or visit the impressive Tal Barahi Temple located on Phewa Lake. Other famous boating spots near Pokhara are Begnas Lake and Rupa Lake. About 15km from Pokhara city, these lakes are well known for their peacefulness and being secluded. Boating on either Begnas or Rupa Lake is both rewarding and relaxing. Besides boating, Begnas and Rupa Lakes also have fishing activities and are famous picnic spots.
3) Museums to visit in Pokhara:
As a cultural city, there are a lot of museums to visit in Pokhara. Probably the most visited museum in Pokhara is the International Mountaineering Museum. This incredible museum in Pokhara is the operation of the NMA, the Nepal Mountaineering Association. With four main exhibition halls and 12 sub-halls, this mountaineering museum focuses on the Nepalese Himalayas and mountaineering activities in past, present, and future conditions. Another interesting museum to visit is the Gurkha Museum. These military museums display the bravery of the Gurkha warriors during the First and Second World Wars. Very interesting to see, and very educational in how these brave men defended the peace during difficult times! The Pokhara Regional Museum is just next door and exhibits the lives of the original inhabitants of the Pokhara Valley and their shamanic beliefs. Lastly, one of the most beautiful museums in Nepal is the Annapurna Butterfly Museum. All the Annapurna Regions'Regions' biodiversities are displayed, and visitors can see about 660 species of butterflies! As you see, there are many museums to visit in Pokhara, and they are sure to make your day full of discovery.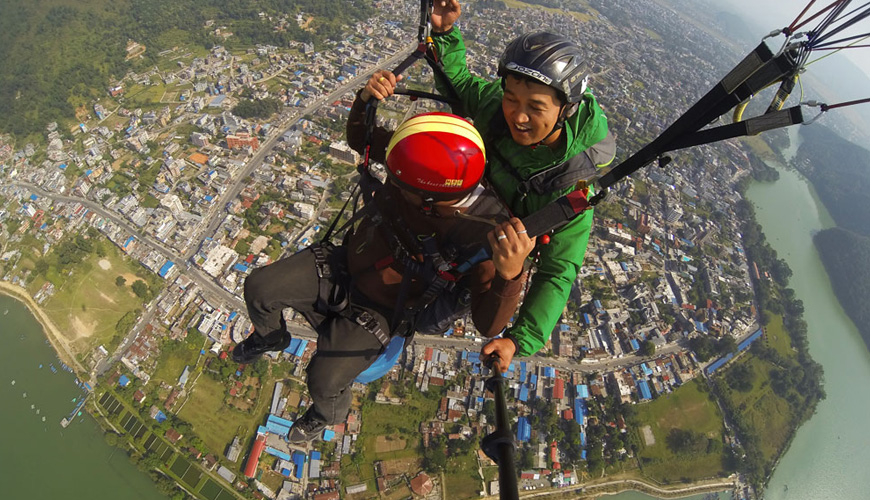 4) Paragliding in Pokhara:
One of the most sought-after activities is paragliding in Pokhara. Offering some of the best views of the Annapurna Range and the Pokhara Valley, paragliding in Pokhara is one to do! The flight times differ on the wind and weather, but the best time is in the morning. After a short drive up to Sarangkot Hill, paragliders are getting ready with a professional instructor and prepared for take-off. The flight time also depends on the weather and body weight, but usually, you can expect a flight time of 30 to 45 minutes. The views are incredible, and it's not rare to see some Himalayan eagles flying beside you! The landing is as spectacular as the take-off and takes place just beside Phewa Lake. Paragliders can also have themselves filmed and photographed during the activity. Looking for an exciting day, then don't hesitate and go paragliding in Pokhara!
5) Bungee and Zipline in Pokhara:
Bungee and Zipline in Pokhara is the perfect package deal for a great day of adventure and excitement! As the bungee platform is at the end of the zip line, it's ideal to combine the two in one. The zip line is one of the longest and fastest in the world! This zip line is one to do with a 2,000ft/610m drop and a distance of 6,000ft/1.80km. The zip line has two lanes, perfect for couples or friends. The average speed is 72 miles per hour, which is 116 km per hour. So be ready to fly and take off on this incredible zip line in Pokhara. At the end of the Zipline, there is also a restaurant similar to the bungee platform. This bungee jump is artificial, with an exhilarating drop of 75 meters! A free fall of about 3 seconds can give you all the excitement in the world, and perhaps you can challenge this bungee jump with screaming. Bungee and Zipline in Pokhara is a great way to do something special during your day and create lifelong memories.
6) Ultra-Light craft flying in Pokhara:
Ever dream of flying the skies like an eagle? Well, with Ultra-light craft flying in Pokhara, you can do just that. These specially designed aircraft fit two persons, a pilot and a passenger. You can choose between a few packages with different sights, flight times, and prices. For Ultra-light craft flying in Pokhara, you can choose between either 15min., 30min., 60min., or 90min. Although Ultra Light light is cheaper than mountain flights, the views during a flight in Pokhara are worth it! The craft has a 50km/h to 130km/h and has a floating-like feeling. Spend the day flying the skies with an Ultra-light ship flying in Pokhara; it's worth it!
7) Hot air ballooning in Pokhara:
One of the newest activities is hot air ballooning in Pokhara. This relaxing but at the same time also exciting activity in Pokhara is available whole year except during the monsoon rains (June, July & August) for obvious reasons. You can choose either a group joining or a private air balloon. There are also different packages and flight times available to choose from. An average flight time is about 1 hour and can vary depending on the wind direction and weather. Ideal for a special anniversary or birthday and even wedding proposals, hot air ballooning in Pokhara is a unique way to see the aerial views of Nepal!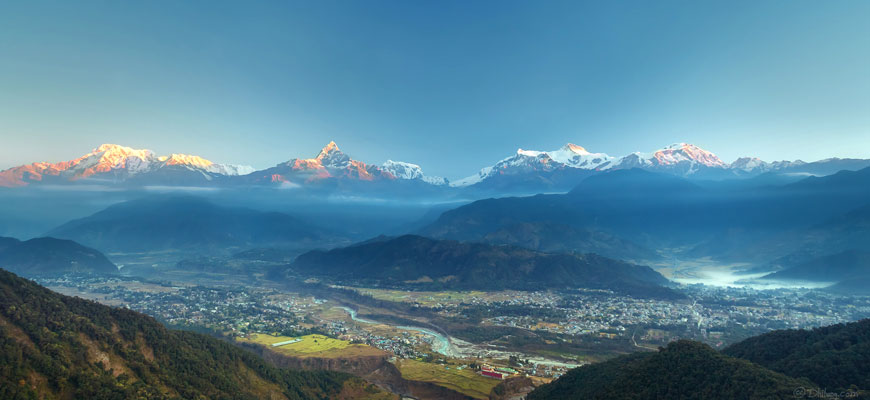 8) Sunrise or Sunset View Trips in Pokhara:
Surrounded by small hills, it's pretty common to enjoy sunrise or sunset view trips in Pokhara. It is the best choice to go for a sunrise trip in Pokhara instead of a sunset trip, as the views are more precise in the morning and the evening, and visibility can be minimal. There are three major hot spots to see an incredible sunrise view in Pokhara. Sarangkot is the most famous and ideal for photography. Nearby the view tower is also a luxury resort that offers some delicious breakfast, and you can stay overnight there to enjoy the sunset or the sunrise in the morning. The views from Sarangkot in the morning are pretty spectacular. Seeing the sunrise over the Annapurna Himalayas and lighting up the entire Pokhara Valley is unique in its way. Another famous spot for sunrises or sunsets is the World Peace Shanti Stupa. The views are different from Sarangkot, and just amazing seeing the light or set over Phewa Lake. Lastly, there is Kahun Danda; this hilltop is less popular and offers more privacy than the others. Below the hill is a small village that provides a homestay for spending the night, making this hilltop ideal for sunrise or sunset views. Checking the local weather reports is always a good idea before your trip perfectly. Enjoy one of the most beautiful sunrise or sunset view trips in Pokhara and start or end your day with an incredible view!
9) Rafting in Pokhara:
Passing by the city is the amazing white water river Sethi Khola. This river offers some excellent rafting in Pokhara for those who don't mind getting wet. The river has a few rapids but nothing too technical or dangerous. With a choice of either a day trip with a picnic lunch next to the river or a two-day rafting trip with camping on the river banks, rafters can enjoy the best of the Sethi Khola. Rafting in Pokhara is ideal for families, couples, groups, or even solo travelers. This activity in Pokhara lets you enjoy the beautiful riverway bending through the hills and mountains, and after every bend, the view changes within the distance of the snowcapped Himalayan Mountains. The nature aspect of rafting in Pokhara is also significant as many birdwatchers enjoy the river rapids and, at the same time, try to spot Trans-Himalayan birds. Time to get wet and challenge the river with rafting in Pokhara!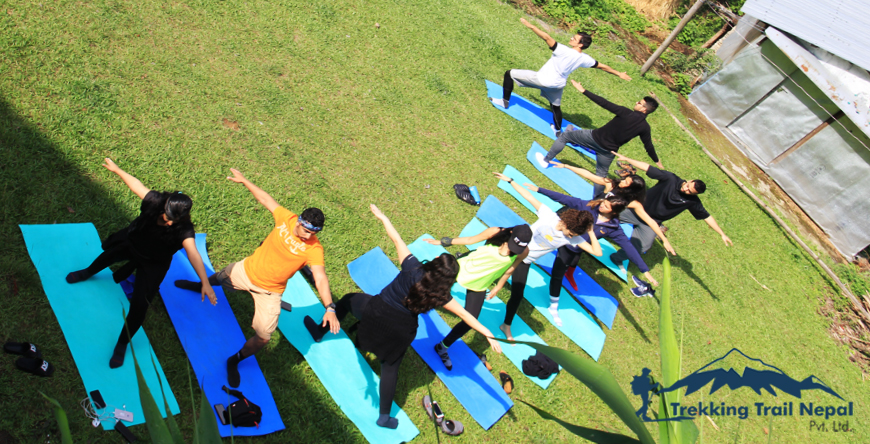 10) Yoga Meditation or Massage in Pokhara:
Are you looking for a relaxing and rejuvenating way to spend your day? Don'tDon't look further and try out yoga meditation or massage in Pokhara! Pokhara is ideal for yoga meditation with its fabulous natural sceneries and has some world-famous yoga studious too. But if you're more looking for a perfect spot to bring your yoga mat and enjoy the natural beauty, there are a lot of recommended sites for yoga meditation in and around Pokhara. The most common is at the World Peace Shanti Stupa or around Phewa Lake. More secluded places like Begnas Lake or Rupa Lake are just a half-hour drive away from the city. There are even treks available in combination with yoga meditation to enjoy the Himalayas. Massages are a great way to rejuvenate yourself and be cleansed of all the pollution that city life can provide. Try out the special Ayurveda massages with natural and healthy Himalayan oils. Nothing beats a relaxing massage in Pokhara to start your day fresh! Try out yoga meditation or massage in Pokhara and rejuvenate yourself the Himalayan way.
11) Village Tours in Pokhara:
There are two recommended village walking tours in Pokhara; one is the 1-2 days Dhampus village hike. Another is the Panchase village hike which can be done in 2 days and takes you to Panchase Peak at 2,500m. Dhampus is one of the more famous village tours in Pokhara as it can go into the Annapurna Mountains. The hike starts with a short drive to Phedi, and from here, an easy-to-follow dirt road zig-zags up to Dhampus. Link up by road it more accessible for transporting goods, the original village of Dhampus is located a bit more downhill through small and steep jungle terrain. Peaceful and with incredible views, a village tour to Dhampus is undoubtedly recommended. A bit further and higher is also the Australian Camp, and this place offers some fantastic views! The Panchase village tour has a few different starting points to choose from, with the most famous being from the World Peace Shanti Stupa. Hikers can also take a shorter route and drive to Kande and hike from there and back. The trail of the Panchase village tour in Pokhara is more off the beaten path and a bit more adventurous. Incredible views Annapurna Range and some spectacular high peaks are the highlights from Panchase Peak (2,500m). As this village tour is a bit longer, an overnight stay is vital. Even a homestay facility is available to give a more in-depth look at the lives of the locals. A perfect way to spend the day or the weekend, choose one of the village tours in Pokhara, and don't forget your cameras!
12) Agricultural and Fish Farming tours in Pokhara:
Do you want to see the fish farms in Nepal in the mood for some delicious fish? There are some incredible agricultural and fish farming tours in Pokhara that are waiting for you! Being called the city of lakes, Pokhara has some interesting fishing spots available. The three lakes Phewa, Begnas, and Rupa, all have fishing available, but as Phewa Lake is more tourist, we recommended either taking a fish farming tour at Begnas Lake or Rupa Lake. Or combine all 3 in a one-day time in Pokhara. Everyday fresh and delicious fish dishes may delight your day. Anglers can also enjoy the lakes and spend the day fishing on catch and release procedures. Furthermore, there are some agricultural and fish farming facilities available to visit. So spend the day fishing and enjoying nature at its best with one of the farming and fish farming tours in Pokhara.
13) Buddhist Monasteries to visit in Pokhara:
For all those who wish to do some cultural activities, there are many Buddhist monasteries to visit in Pokhara. There are at least 7 Buddhist Monasteries to choose from that are located in or around Pokhara City. Visitors can learn more about the Tibetan Buddhist culture and explore the monasteries to see their unique architecture. The 7 Buddhist monasteries to visit in Pokhara are; Matepani Gumba, Pema T'salT'sal Monastic Institute, Jangchub Choeling Monastery, Shree Urgen Choling Buddhist Monastery, Pema Dechenling Monastery, Ganden Yiga Chozin Buddhist Meditation Centre, and the Shangya Chhyoling Buddhist Monastery. Every monastery is unique in its way, and to get the whole experience; you can even visit them all in a one-day tour around the Buddhist monasteries of Pokhara.
14) Visit the Tibetan Refugee Camp in Pokhara:
Out of the 12 Tibetan refugee camps in Nepal, four are in Pokhara. As a social being and part of CSR, we encourage you to help their situation while visiting the Tibetan refugee camp in Pokhara. The closest to the city are Tashi Palkhie and Jampaling. Tibetan refugees are officially not allowed to work and, to get some form of income, make beautiful handicrafts representing their country Tibet. Visitors to the Tibetan Camps can see how these handmade crafts are made and buy some souvenirs. Interestingly, despite their situation, the Tibetan refugees always remain positive and are very friendly towards visitors. A unique way to spend the day and to learn more about Tibetan culture, visit the Tibetan refugee camp in Pokhara!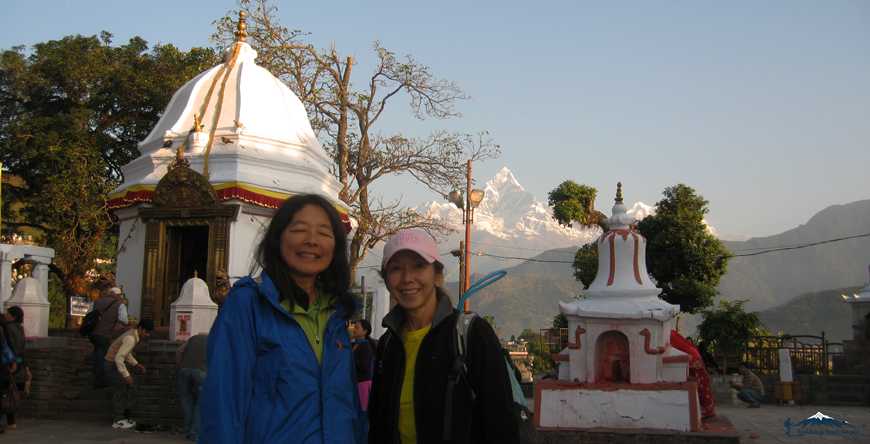 15) Exploring Caves and the Davi's fall in Pokhara:
Besides culture and lakes, exploring caves and the Davi's fall in Pokhara is a must for an underground adventure! There are three caves accessible to the public in Pokhara; the most famous one that runs deep below Davi's fall waterfall is the Gupteshower Mahadev Cave. The entrance itself is already spectacular, with a winding staircase going underground and decorated with fantastic murals. Stunning to see is how Davi's fall waterfall runs into the cave through an open aperture. Another exciting cave to explore in Pokhara is the Bat Cave. This cave is not for the faint of heart since it is full of small horseshoe bats. If you can handle the creepiness that this cave is proper for you! Just make sure to wear good shoes as this cave can get slippery! Located near Bat Cave is the Mahendra Cave. This fantastic underground cave is brightened with limestone and relatively easy passageways. The cave got its name from Nepal'sNepal's former king Mahendra Bir Bikram Shah Dev and is beside the Gupteshower Cave, the most visited cave in Pokhara. So head out on an underground adventure and go exploring the caves and Davi's fall in Pokhara!
16) Short Treks from Pokahra:
As Pokhara is also called the gateway to the Annapurna Himalayas, there are many short treks from Pokhara that can turn out into a great week of hiking! Many trekkers use Pokhara city as a starting or even endpoint of their tour, and you can also enjoy one of the short treks available in Nepal. Short trekking in Pokhara is a great way to spend a few days away from the city and enjoy nature at its best without dealing with long trekking days. The most famous short trek is the Poon Hill short trek of 2 days, focusing on the viewpoint of Poon Hill. Short trekking tours in Pokhara are available between 2 to 9 days. The choice is yours, and all are worth visiting. Here are just some recommendations:
Short Upper Mustang Trek
One Day Sarangkot Trek
Short ABC Trek
Short Annapurna Circuit Trek
Panchase Trek
Short Mohare Danda Trek
Mardi Himal Trek
Royal Trek
Astham Dhampus Trek
Dhampus Sarangkot Trek
High Bridge Baglung Trek
Remember, all these treks are short treks from Pokhara and take 2 to 9 days to walk, and most can even be combined. So spend a couple of days in the lap of the Annapurna Himalayas and be rewarded with incredible views of the Annapurna South, Dhaulagiri, and the iconic Fishtail Mountain Mt. Machhapuchhare.
17) Nepalese Cooking Class in Pokhara:
For all you foodies around there, if you want to spend a delicious day, join up with the Nepalese Cooking Class in Pokhara! While Pokhara city is famous for its attractive restaurants, creating your traditional Nepali dishes is something else. During the Nepalese Cooking Class in Pokhara, you learn all about Nepalese spices, pickle sauces, and other famous dishes. The class can be for 1 to 7 days, and the process is just a unique experience. Imagine surprising your loved ones at home with a traditional Nepali Goat stew or a delicious rice and lentil soup dish served with a spicy pickle sauce! Bring out your culinary arts and discover the hidden ingredients of Nepal with a Nepalese Cooking Class in Pokhara.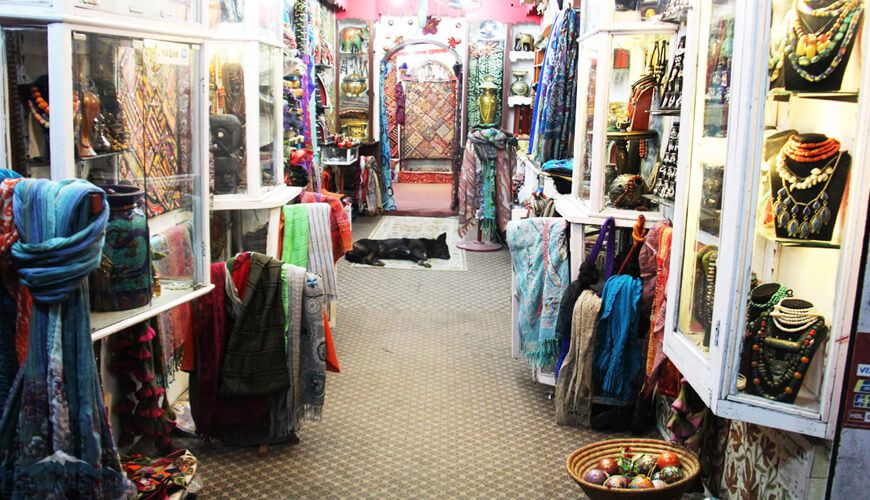 18) Shopping in Pokhara:
Ready for some incredible shopping in Pokhara? There are many places to stroll around and find just what you need. The most famous place to go shopping in Pokhara is New Road, the shopping street in the city. Many shopping malls and various shops sell fashion clothing to traditional. Similarly, gold and silver jewelers are among the high-end products full of hand art. More in look for some trekking gear then Lakeside is the place to be. Here are more tourist shops filled with trekking gear and Tibetan Handicrafts. More in look for some souvenirs? Visit the Tibetan Refugee Camp, where you can find handmade Tibetan crafts and other items. Shopping in Pokhara can be a pleasant experience as the city is big and developed, offering just about anything you could need during a shopping trip!
19) Motor or Mountain Biking Tours around Pokhara:
As a hill region, there are, of course, also a lot of motor or mountain biking tours around Pokhara. The city makes for a perfect starting point for bikers. Whether you want to do Active Mountain Biking or drive a cool motorbike to Jomsom or Tilichio Lake's apple gardens, it's all possible! Talking about mountain biking around Pokhara, there are some options to choose from. A relaxing ride around Phewa Lake or a bit further to Begnas Lake, a full-day biking tour around Pokhara, or a ride around the ridges of Sarangkot Hill. There is an option for anybody. Motorbikes can go faster and farther, so if you want to head out through the jungles and barren lands, you can head to Manang, Mustang, or even Jomsom with a motorbiking tour around Pokhara. Every year many bikers head to Pokhara to enjoy nature and ride out! Motorbike or mountain biking tours around Pokhara are some of the best things to do if you want to spend the day or days riding through the plains and hills of the Annapurna Himalayas.
20) Photography Hunt Tour in Pokhara:
Are you looking to click those once-in-a-lifetime shots with your camera? Then the Photography Hunt tour in Pokhara is the best activity for you! Famous for its incredible landscape views and photography hot spots, Pokhara has a lot to offer in Landscape and Culture Photography. During a Photography Hunt tour in Pokhara, you can choose your destination like; Sarangkot, the nine hills of Naudanda, Dhampus village, the temples of the old town, Asthamkot, Kahun Danda, or from the top of the World Peace Shanti Stupa. With many places to choose from, all are accessible via car or bike, and maybe you can find that perfect shot during a Photography Hunt tour in Pokhara! You can even take a guide with you to show you those unique places.
21. Cable Car in Pokhara - The newest things to do in Pokhara, from Lake Side to Sarangkot
The Annapurna Cable Car is the newest popular tourist attraction located in the city of Pokhara, Nepal. It is a modern cable car system that provides all travelers with stunning panoramic views of the Dhaulagiri, Manaslu, and Annapurna mountain ranges, including the iconic Machhapuchhre, also known as Fishtail Mountain with 3 eight thousanders peaks from each range. The cable car system consists of two stations - the bottom station located on the side of Phewa Lake about 4 Km from the main center of Lakeside and the top station situated at Sarangkot, a hilltop overlooking the Pokhara valley and Mountains. The cable car journey takes approximately 8-10 minutes each way, covering a distance of 2.5 kilometers and taking an elevation of about 800 meters.
During the ride, passengers can enjoy breathtaking views of the surrounding landscapes, including the green hills, forests, and the Himalayas range. Once you reach the top, you can take in the views from the observation deck or indulge in various activities like paragliding, and hiking down to Pokhara by exploring the local villages. The Annapurna Cable Car is considered a convenient and comfortable way for visitors to experience the stunning natural beauty of the region, epically for sunrise and sunset.
These were our recommendations for 21 things to do in Pokhara. But, of course, there are a lot more activities to enjoy in this fantastic city. From day trips to 1-week activities, there is a lot to choose from, but there is at least something for everyone. So enjoy one of these 21 things to do in Pokhara and enjoy the day to the fullest!
Enquire Us