Trek in Nepal 2022 | Best Nepal Trek 2022
Nepal has been a utopia of trekking for a very long time. Be it the easiest trek in Nepal or the hardest trek in Nepal, you get everything. Trekking for all age groups and trekking in every season is the specialty of Nepal Trekking 2022.
It is the dream of every trekker in the world to come to Nepal for trekking. The best trekking spot in the world deserves the best travelers. An amazing trip to the Langtang Valley or a bumpy trekking experience in the Manaslu Region, Nepal does excite you. Right? Over the past couple of years, Nepal has introduced numerous trekking routes. The possibilities for trekking have excelled. But, has it really helped to boost the trek in Nepal 2022-2023?
Well, the answer is yes. Nepal celebrates a high number of internal as well as international trekkers traveling. There are numerous exciting treks to do in Nepal. Be it Everest Base Camp Trek, Annapurna Circuit Trek, or PoonHill Trek, Nepal provides the best trek options. One thing is guaranteed you will enjoy all these trips to the fullest. An ocean of choices demands a trekker who would adore all these trails. Some of the best popular treks in Nepal and how have they impressed every trekker are listed below.
Everest Base Camp Trek in Nepal 2022
Everest is popular all over the world as the highest peak. Every trekker dreams to ascend it. But, Summiting Everest is a hard task. Not everyone can complete it as it demands a greater physicality. However, In Everest Base Camp Trek you can experience the feeling to be at the top. The cool air strikes you with a refresher that spiritually moves you. Despite being the hardest trek in Nepal, EBC Trek is popular among most trekkers.
Exploring the rugged trail through the incredible Khumbu region is the best feeling to have at first. The gorgeousness of the magnificent mountain vistas adds value to your trekking journey. To perceive the marvelous perception of the sunrays striking at the mountain faces is an image to cherish forever. Moreover, the colorful rhododendron forests add natural appeal extravagantly. Overall, a cheerful experience and one of the best experiences of Trekking in Nepal 2022 is indeed Everest Trek.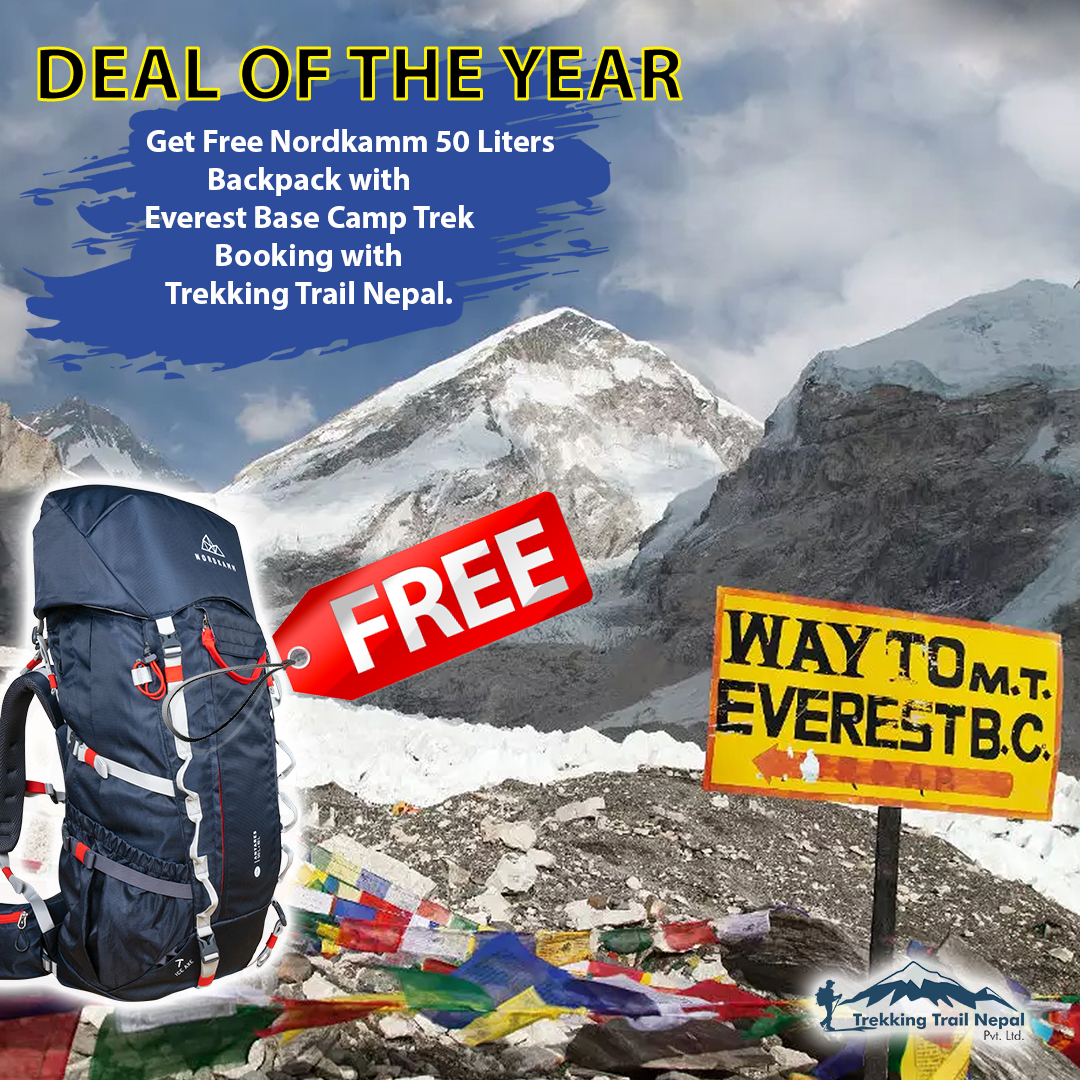 Ghorepani and Short Poon Hil Trek 2022
PoonHill Trek is one of the easiest treks in Nepal. The best budget trek in Nepal for beginners, Ghorepani Trek allows you to enjoy the supreme sight of Annapurna and Dhaulagiri Hills. A trek for all age groups, this is the trek that you can complete with your family. Some of the best things about PoonHill Trek include the mesmerizing sunrise view from PoonHill and the best accommodation with the best facility.
One of the most budget-friendly easy treks is PoonHill Trek. The placid uphill walk in the presence of mesmerizing mountains is nature's blessing. Your eyes will see the most exquisite natural beauty ever. The gorgeous mountain vistas of Annapurna, Dhaulagiri, Neelgiri, and Himchuli soothe you up like never before. Above all, one of the best trekking routes in Nepal is an easy trek accessible to people of all age groups.
Annapurna Circuit Trek 2022
One of the best destinations in Nepal Annapurna Circuit is a must-visit area. It is popular for short treks, yoga tours, hiking, and mountain watching. The mountain ranges of central Nepal add extravagant beauty to the area. You will get to see a variety of flora and fauna with the golden touch of the magical mountains. Moreover, Annapurna Circuit is one of the favorite destinations of people who have visited it.&
So what makes Annapurna Circuit Trek a must-visit trek in 2022? Well, Annapurna Circuit has a moderate climate and it is not that hard trek. A beginner-level trekker can easily complete the trek. He can make the most out of it. As soon as the pandemic ends, Annapurna may get a high number of visitors. Because people have not trekked for so long. So, the best way to restart trekking is to go to an easier trek first.
If you are looking for the cheapest trek in Nepal, the 2 Days Budget PoonHill Trek is a great option. It is similar to other treks around Annapurna but with economical ease. If you want to enjoy the trekking experience on a limited budget, Nepal waits for your arrival.
Honorable Mention: Manaslu Circuit Trek 12 Days: The Best Trek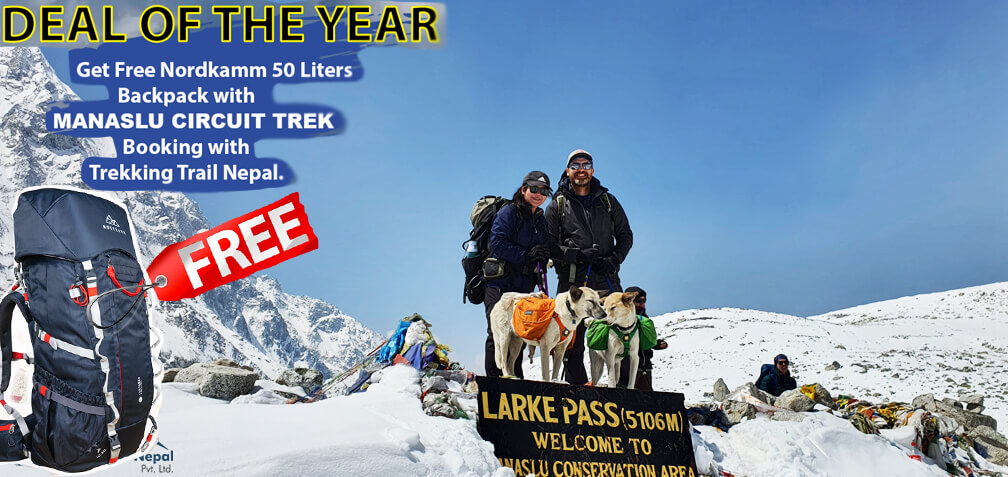 Trek in Nepal 2022
2022 may be the year when we can hopefully bid farewell to COVID-19. COVID-19 came with a huge breakdown in our daily life and habits. Lockdown started, and people could not come out of their houses. The months of boredom and no adventure had taken quite a toll on every traveler.
Just like after every dusk, a ray of new dawn comes. Similarly, after a huge pandemic ends you can expect numerous fun trekking activities. The first thing to try is to go on an adventure. Adventure and Trekking come hand in hand.
Trekking in Nepal 2022 will be different than Trekking in Nepal 2020. Even though we are in mid-2021, the condition still has not gone full normal. The trekking activities take place but with precautionary measures. However, in 2022 things can be different. You may see people traveling without masks like before.
The best trek to explore in Nepal 2022 are:
Nepal has suffered a lot from the COVID-19 pandemic. But, a new ray of sunshine is over the trekking paradise of the world. Trek in Nepal 2022 is indeed an incredible activity to try and with the best company, you can enjoy it to the fullest. Life is everything you can make out of it. So, why not make it mesmerizing with a visit to Nepal in 2022?
Packages: