Adventure Activities in Nepal
Besides Himalayas Trekking, Nepal is famous for different outdoor adventure activities. You can test your adrenaline and your courage while you are here in Nepal. These Advnture Activites is best for those thrill seeker who are looking for amusing adventure.
Adventure activities in Nepal - Best place for amusing Adventure
Due to its exotic geographic location, Nepal has different adventure activities. from white water river rafting, kayaking, sky diving, Paragliding, bungee jumping, zip liner, Nepal is a top notch destination for the adventure seeker. Not to mention different trekking routes in regions like Everest Trekking, Annapurna Trekking, Manaslu Trekking, Mustang Trekking, Short Trekking, Village Trekking and Kanchanjungha Trekking and manay more.
While trekking may take you up to 3-4 days in minimum to complete, you can enjoy these adventure activities in you free time or you can arrange one while you are here.
Besides trek, you can try skydive either from Everest or Pokhara. Skydiving companies here operates this skydiving once a year, so you better check the date for the events. Similar to skydiving, you can also try paragliding. You can book paragliding trip throughout the year. Although there are many spots for paragliding here, Pokhara is famous destination for paragliding. Different mountain ranges can be seen during the flight.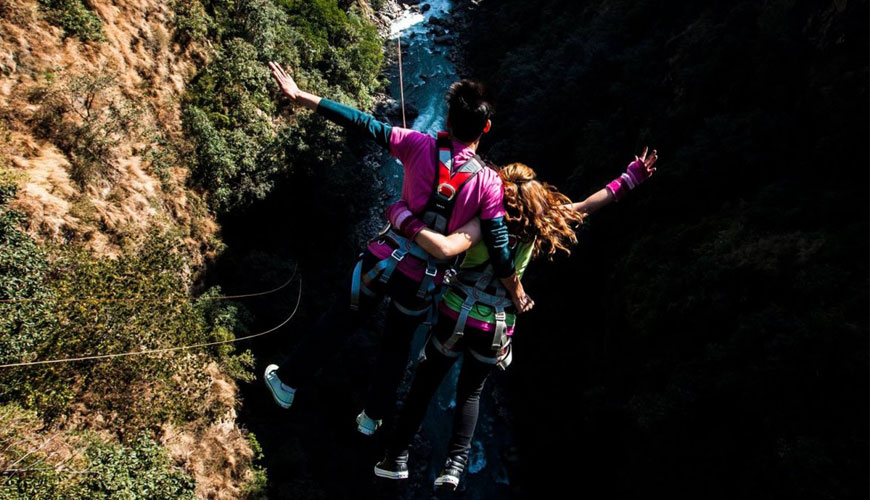 Similarly, you can try white water river rafting or kayaking. The continuous flow of roaring river with different level of rapids makes Nepal an ultimate destination for white water river rafting. Bhotekoshi and Trisuli are the famous destination for white water river rafting.
Also, for those people who are seeking the ultimate adrenaline, bungee jumping or canyon swing can be a better option here. There are two spots here bungee, one in The Last Resort, Bhotekoshi and another one in Pokhara. The New Bungee Jump Station, Second highest of the world will operate in Kusma from 2020, with swing. You can also try canyon swing here at The Last Resort, Bhotekoshi. You will experience a free fall for about- seconds during the jump over the Bhotekoshi River. In Pokhara, you will be jumping over the Fewa lake.
Similarly, you can also try canyoning, mount expedition, skiing, rock and wall climbing, mountain biking, cycling, zip lining during your visit here in Nepal. For all these kinds of adventure you can contact Trekking Trail Nepal.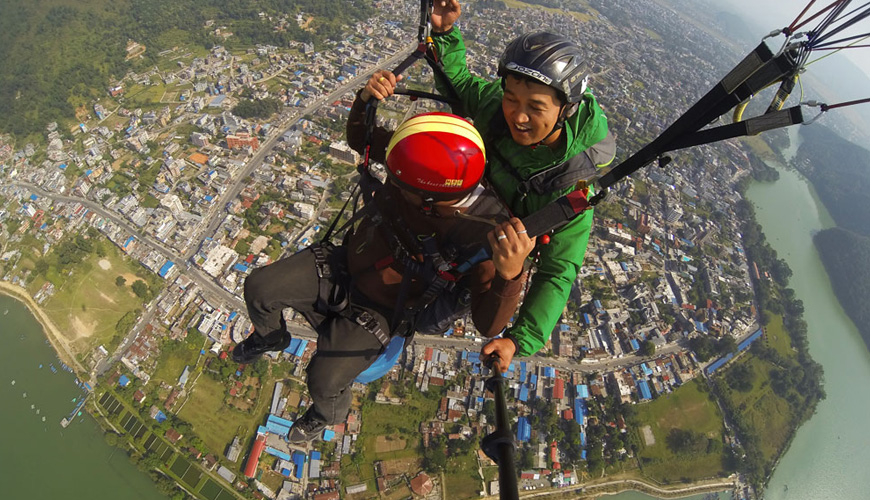 To sum up, these adventure activities are perfect for those thrill seeker who wants to spend their time here in Nepal and make the trip memorable. From summiting the high peaks to swim or raft on the roaring rivers, these activities will definitely test your endurance.
Enquire Us