Wedding at the Everest Base Camp: A Beautiful Memory of the Special Event
How does a Wedding at the Everest Base Camp sound to you?
Wedding is such an important and sacred event in our life that it should happen in a way that brings a lifelong memory to treasure. If you are planning to get married anytime sooner, don't you want to make it the most awesome memory of your life? Of course, you do. Actually, who doesn't?
You must have been giving it a deep thought on how to make your wedding a memorable one. In fact, all weddings are memorable but if you think a little out of box and go an extra mile further in your wedding planning, it certainly becomes a special one.
Although we are not a wedding planner by profession, we have come up with an excellent idea to make your wedding a uniquely special one. Wedding at the Everest Base Camp! Do you think it is a cold and difficult idea to get married?
Yes, this definitely is our idea to tie your matrimonial knot at the base of the highest mountain in the world. This is certainly one of the most unique wedding ideas that people have ever thought of.
Wedding at the Everest Base Camp: A unique, adventurous and special matrimoial trip
Although travelling all the way to Everest base camp to get married with your to be life partner sounds quite adventurous, it is surely an idea that is worth giving a try. Taking up a beautiful journey through the beautiful mountains all the way up to Everest base camp makes the important event of your life a special one.
As an adventure trekking planner and operator, we are the specialist in making your time in the mountains special and memorable. And your Wedding at the Everest Base Camp is surely going to be such an experience that you will treasure for life. If you and your to-be life partner love adventure and getting married sooner, this idea will certainly be an exciting plan.
Everest Base Camp Wedding Trip: How does it take place?
This special wedding trip for you starts in Kathmandu, the capital city of Nepal, with the preparation for the wedding at the base camp. After a wonderful flight by a chartered helicopter, you will reach the magnificent Everest base camp. The flight, before you reach the base camp for the wedding, will take you to Lukla first and stop there for refueling. Then the flight goes higher up towards the base camp through the beautiful mountain surroundings. You eventually reach the base camp to tie your nuptial knot. A wonderful wedding ceremony will take place at the base camp as you want it to be and you both will tie the sacred matrimonial knot amidst the vast mountain surroundings. You will accept each other as husband and wife in the presence of the magnanimous mountains.
After the most important event of the trip takes place, you will fly back to Kathmandu by the chartered helicopter. You will not only get married at the Everest base camp in Nepal but you will also go for a short yet beautiful and romantic honeymoon trip to Pokhara. The peaceful and beautiful atmosphere of Pokhara with the view of beautiful Annapurna range of the Himalayas will make your honeymoon a special one.
We will reserve a special honeymoon suite for you at a luxury resort at the mountain top. The peaceful atmosphere of the surroundings will give maximum time to yourself to spend quality time and exploring the surroundings at your comfort.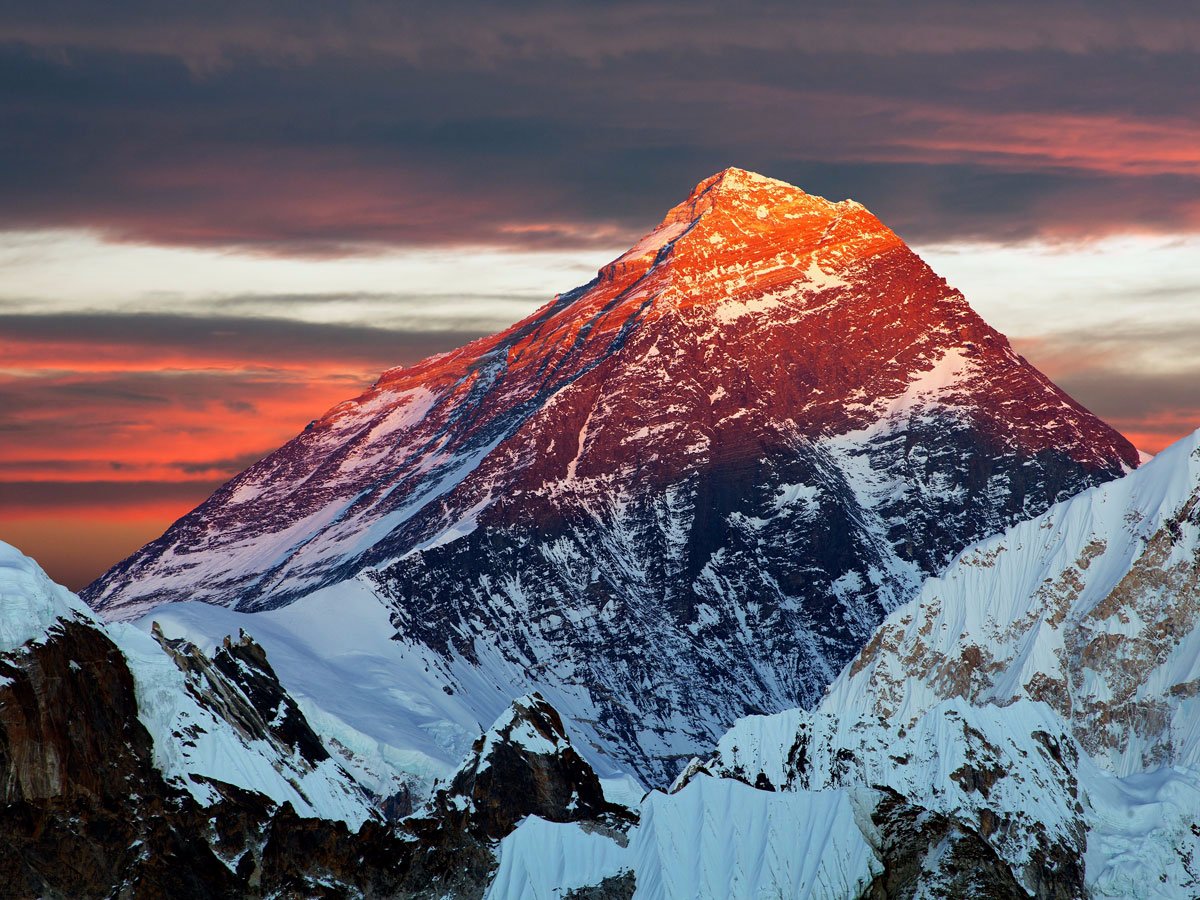 The general outline itinerary plan for a Wedding at the Everest Base Camp looks like as follows.
Day 01: You arrive in Kathmandu
Day 02: Preparation for the departure to the mountains/ half day sightseeing tour of Kathmandu
Day 03: Fly to Lukla and then fly to Everest Base Camp (By a chartered helicopter)/ Wedding takes place and you fly back to Kathmandu after a wonderful wedding breakfast in the
mountains.
Day 04: Fly to Pokhara for your Honeymoon at the peaceful setting
Day 05: Spend a relaxing day in Pokhara visiting beautiful sites around
Day 06: Fly back to Kathmandu/ explore some beautiful sites
Day 07: Departure Day. For More Contact Us
Why is it an amazing idea?
Don't you think it's an amazing idea to get married at the elevation of 5,363 meters above sea level at the base camp of Mt. Everest? It is certainly a great idea to trek all the way to the Everest base camp for your wedding where only a few people have gotten a chance to do it.
Making your wedding a special and memorable one must surely be your wish. In fact, everyone wants their wedding to take place in uniquely special way. And planning a wedding trip to the Everest base camp is certainly one such way.
You will get nowhere in the world that the magnanimous mountains including Mt. Everest are witnessing your wedding. Isn't it a great thing? Tying your nuptial knot and getting your wedding day kiss in the vast wilderness of mountain surroundings will be a lifetime memory.
Everest Base Camp Wedding Photography
To make your wedding ceremony even more special, we will arrange a special wedding photographer to capture your special moments.
Although you will keep the memory your special wedding ceremony in your heart forever, your wedding pictures will also count to make it grand. You can spend romantic time together looking at the mesmerizing pictures of your wedding. Those pictures will enliven your life for sure.
Honeymoon to Pokhara after Wedding at the Everest Base Camp
We want you to live every single moment of your special occasion in your life with full of excitement. After all you plan this event to make it more exciting. And to add more excitement on the event, the trip also has a honeymoon tour for you to Pokhara. You will spend romantic honeymoon in the peaceful surroundings of a mountain top luxury resort in Pokhara. The view of the Annapurna range of the Himalayas will also add more romantic feeling in the surroundings making your honeymoon full of romance. We will also take you for a peaceful boat riding trip on Fewa Lake and show you around some sites in Pokhara on the day you fly there. Later, we will take you to the luxury resort for a peaceful and romantic indulgence.
Wedding at the Everest Base Camp certainly offers you the wedding experience that both of you will cherish. It is just a simple idea but the grandeur of experience and memory is indescribable. You plan and we organize everything best for you to make the special event of your life the most beautiful experience.
Get married at the most lucrative destination in the world – Everest Base Camp – and go honeymooning to the beautiful Pokhara on the lap of massive Annapurna mountain range.
Enquire Us