Nepal Yoga Trekking - Nature Adventure and Yoga
The word YOGA is getting more popular day by day. Trekking is the best physical adventure activity. Similarly, Nepal is the land of the High Himalayan Mountains and Yogic and Spiritual People. Therefore, Nepal Yoga and Trekking come together to offer the Adventure with Peaceful Nature for your inner peace.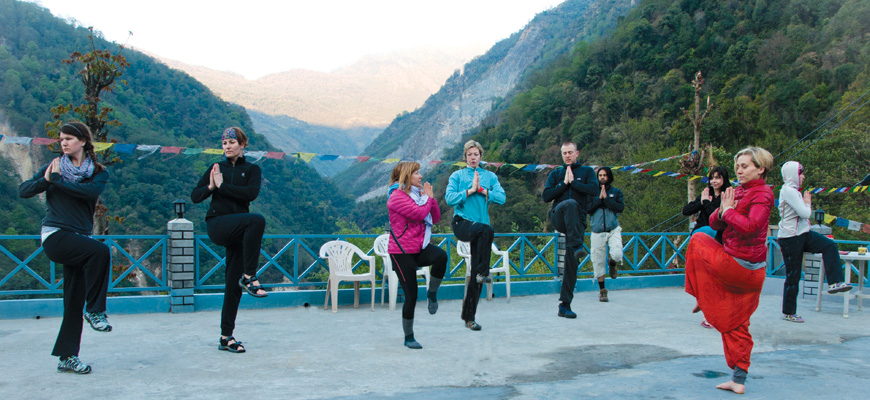 What is Yoga Trek?
Yoga is the Important science, Medical technique, and way of living. The people following yoga to overcome Stress, anxiety, perturbation, scarcity. And the number is increasing day by day to follow Yoga, Trekking and Himalayas to balance the Life.
As a common definition; Yoga is A Sanskrit word based on the word of YOG, which connects both the processes or practices mentioned as Yoga and also the goal itself, which is additionally called Yoga.

- A Common Definition of Yoga.
Yoga makes our mind stable. The Human mind is full of positive and negative thinking. Yoga plays a vital role to move more towards positive worlds. Yoga can cure the problems of the Human body. Some great philosopher stated Yoga as Union of Body Mind and Spirit. Yoga not only reduced the stress also stabilize the mind and body, so in order to be completely healthy the trilogy of food, but rest and exercise is a must.
Yoga is the best exercise for the body. Our unhealthy habits are the major reason for diseases and illnesses. Many people rush for the hospital with believing diseases can cure through medicine. In many different cases, Yoga has cured some complex diseases too.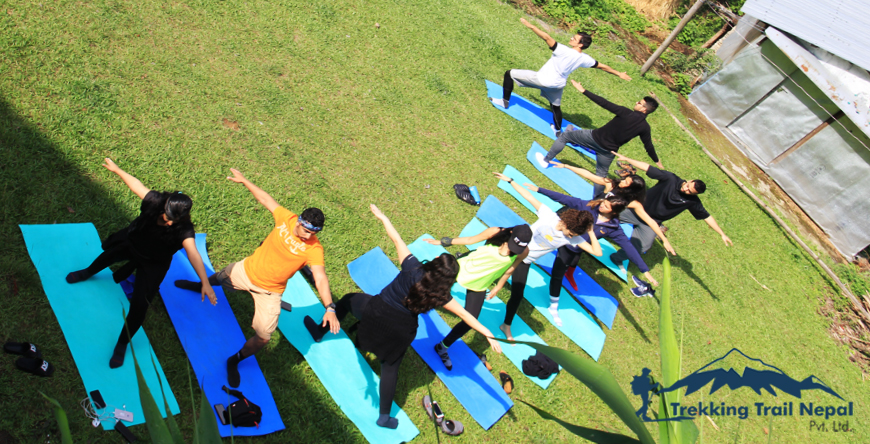 Nepal Yoga Trekking
All most all diseases can be cured through Yoga, Trekking and other activities. However, yoga practice must do with yoga guide or leader. So in the modern world the value of Yoga increase drastically. While practicing Yoga, there must be a balance between Breathing and meditation. Because of the Himalayan Mountains, Peaceful nature and Yogic History Nepal is the best place for Yoga Trekking.
Check our Best Seller; Everest Base Camp Yoga Trekking
In conclusion Yoga Trekking in Nepal is the mix of Himalayas Nature, Light Body, Peaceful Mind, and Refined Soul.
Enquire Us