Best Things to Buy in Kathmandu Shopping Tour
The Rich country in term of Culutre, Arts, Festivals and Traditons Kathmandu have verities of choice to Buy in your Kathmandu Shopping Tour. Being a rustic wealthy in culture, traditions, festivals and ancient art forms. Natural Asian country Nepal encompasses a big selection of souvenirs for Shopping tour experience in Nepal.
Most are skillfully-made handicrafts with colorful design; practical items such as Nepalese clothes or folk music cassettes are also popular among tourists. To make your list short and best, we just mentions the best things to shopping in Kathmandu Tour with short description about product and best place to buy. So Here Trekking Trial Nepal comes you the guide of Best Things to Buy in Kathmandu Shopping Tour.
THANKA (PAUBHA) - The Precious Tibetan Buddhist Painting
Thanka also wirtten as Thangka or Tangka, Thankas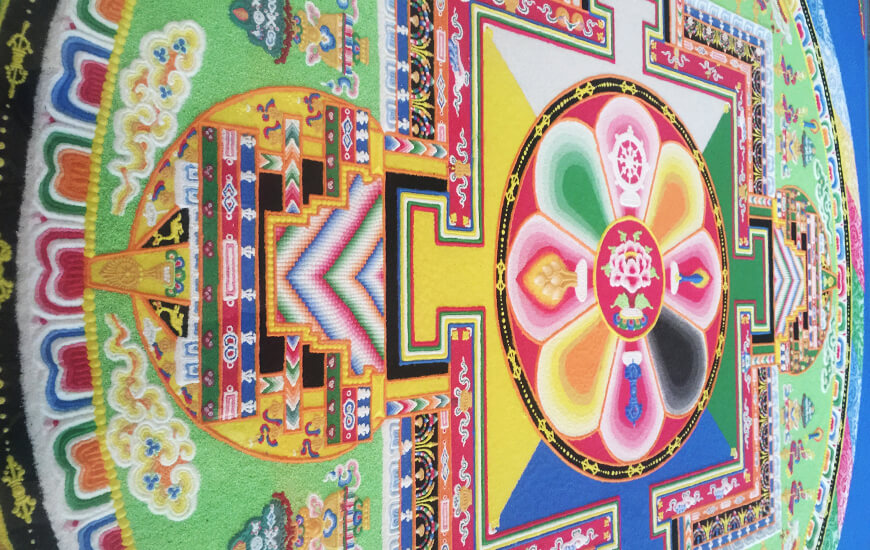 As mention in the section of culture. Pauvas are religious scroll paintings usually depicting Buddhist deities. There are many different types of qualities of Pauvas (also known as Thanka in Tibetan) available in the Kathmandu Valley but probably the best value for money can be found in Bhaktapur, where professional ateliers devote their entire time to producing hand-painted masterpieces. Good qualities of Thanks can also be found in the Freek Street of Kathmandu Durbar Square, big many outlet in Thamel and near by Budhanath Stupa around in Kathmandu.
WATER-OIL COLOR PAINTINGS - Traditional Painting
Oil painting and water color paintings have become very popular over the last few years. Usually these paintings represent either contemporary modern abstract compositions or compositions based on nature and cultural heritage of Nepal. Best places to enjoy or buy paintings are the Art Galleries mentioned above.
After Pauva (Thanka) and paintings, Nepalese carpet are probably the most popular souvenir item that you can buy in your Kathamndu Shopping Tour. Making a good carpet requires a lot of fine manual labour and natural finest materials, which can be better understood by taking a glance at the process of making carpets. Tibetan and Nepales estyle carpets made in Nepal are woven entirely by hand on huge handlooms. Chemical and vegetable dyes are used If you want to see the Nepalese Carpet Making Process you have to visit Patan Durbar Square or Near Boudhanath Stupa.
You can find the Nepalese Carpet with different size. The size of Nepali carpet available from smallest 2 feet square, which used for chair and sofa coverings. The price depends the making process and by the number of knots per square inche. A commercial dye is cheaper but has brighter colors. Preference depends on individual taste.
The most popular size of carpet is Three feet by Six feet, although larger sizes are also available of 20 / 36 feet. Carpet designs vary from fire-breathing Dragons to Buddhist symbols and contemporary geometric patterns. One can buy carpets also in the Indrachowk and Durbar Marg areas of Kathmandu and at Mangal Bazaar of Patan.
NEPALESE HANDICRAFTS - The Finest Craftmanship
Besides carpets, a spread of different ancient and spiritual things like picket, ivory or bronze prayer wheels, amulets, prayer boxes and ritual bells, moreover as sensible things like coats, belts and buckles are created by hand. memento retailers area unit found within the looking arcades of most of the star hotels in Kathmandu moreover as in Boudhanath, Swayambhu and Patan.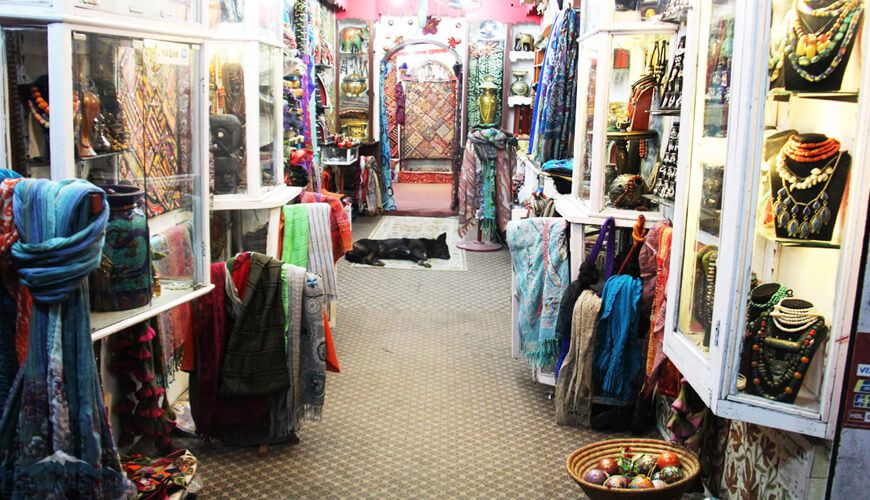 DOLLS and PUPPETS - Smallest, Cutest and Attractive Shopping Items
Dolls and puppets area unit different memento things that replicate Nepalese culture and manner. Beautifully coloured and obtainable in numerous sizes, Nepalese dolls show ancient costumes of various ethnic teams, typically carrying miniature tools of their trade. String puppets area unit created to represent cloaked dancers, collectively sees within the competition like Hindu deity Jatra or Gai Jatra. though obtainable within the most memento retailers, the simplest place to shop for a doll or puppet is in Makhan metalware, the made-up road leading from Hanuman Dhoka to Indrachowk.
RICE PAPER PRINTING - Using Local Natural Resources
Like carpets and Thankas, paper prints area unit another ancient art from that have survived the passing of centuries and have once more gained quality, now as souvenirs instead of spiritual manuscripts. 'Rice' paper is created by hand from rice husks or from the bark of the lokta tree. the particular prints, sometimes of deities or spiritual monuments, area unit made of picket blocks rubbed with a skinny layer of black ink. Nowadays coloured prints are created, although these area unit naturally dearer. paper prints may be purchased, together with the picket blocks if needed, within the Basantapur areas of national capital, moreover as at several memento retailers within the valley's 3 main cities.
NEPALESE CLOTHES - Shopping of Nepalese Clothing Culture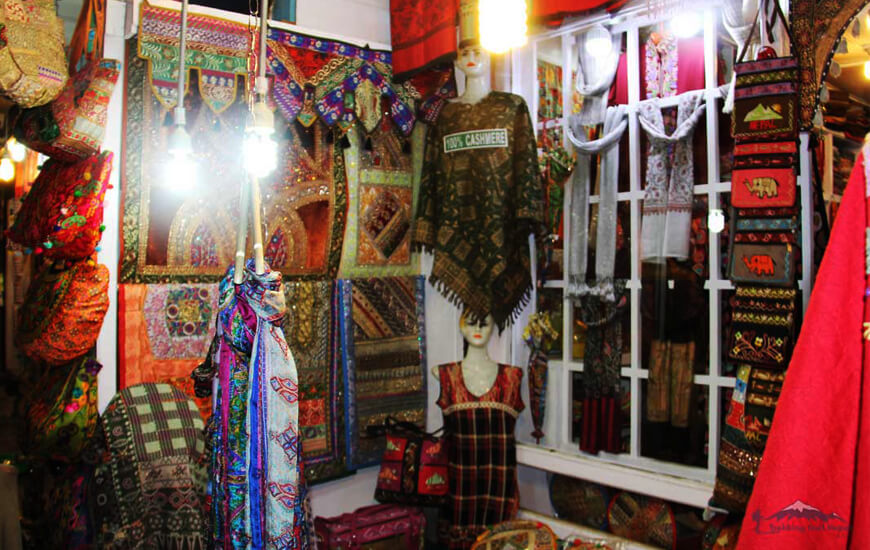 Nepalese garments, each ancient and trendy, area unit common and simply obtainable souvenirs. starting at the highest, a man's head is usually adorned with a cap Nepalese caps area unit obtainable within the Indra Chowk and Ason areas of national capital, moreover as within the market areas of most of Nepal's city and cities. One will either purchase a black topi (popularly called Bhadgaonle topi because it was initial created in Bhadgaon) or a colourful printed cap, noted here as Djhaka Topi.
Nepalese woolen hoodie, jackets and sweaters area unit very fashionable, particularly throughout the colder months and may be purchased in traveller retailers at an affordable worth. there's a spread of different colours and styles and though size fittings aren't given, most shopkeepers area unit happy to let potential consumers don their wares till they notice an acceptable one. As most Nepalese wear is created by hand, it's doable to decide on one's own at a trade look.
Whereas jackets and sweaters area unit appropriate for each women and gentlemen, Pashmina shawls area unit primarily a women memento. The name pashmina refers to the very soft and heat below hair of a spread of Rocky Mountain goat found within the higher regions off Nepal. Pashmina shawls are available in different colours and style, the natural colour being a dark achromatic. Scarves and mufflers of a similar material are obtainable.
For a warmer months, cotton clothes like the normal DAURA (shirt) and SURUWAL (trouser) worn by the ladies, area unit obtainable in most bazaar areas. for girls cotton Saris and different garments area unit each low cost and enticing. several memento retailers, significantly within the looking arcades of larger hotels, sell completely different forms of silk shirts and T-shirts with the written styles like ancient dragons, temples and mountains.
BAGS and PURSES - Upgrade your Personality
Although not all of traditional Nepalese design, hand bags and purses are attractive and best shopping items for souvenirs. These Nepalese Hand Bags and Purses can be found in verities of materials which can be use in day to day life to special occasion. Bags and Purses can be found in Hemp, Hard Cotton, leather, wool. Depends on your choice you can buy with attractive hand embroidery designs.
Another small but important Things to buy in your Kathamndu Shopping Tour is passport pouches which is not expensive but very important to make safe your Passport, Cards and Cash in your Nepal Holidays.
IDOLS and IMAGES - Tribute from Religion Historical Believes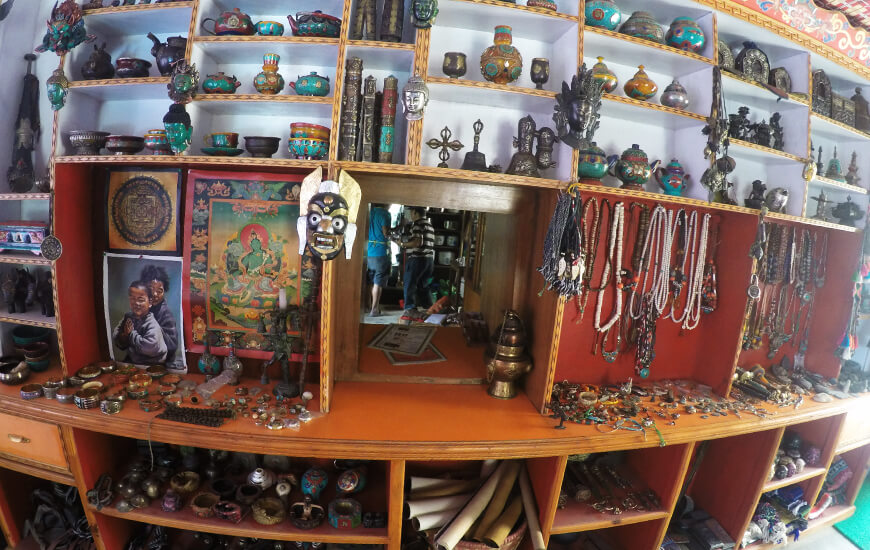 Miniature replicas of Nepal's many Buddhist and Hindu God, Goddeses and Deities are the most popular souvenir items in Kathmandu Shopping Tour. Bronze or Brass images are made by a wax modeling process known as Lost Wax Casting.
This process involves first making a clay mould, into which the molten metal is poured. The idol is then sanded and smoothened to get rid of rough edges. A large variety of metal statues as well as carved wooden idols are commonly available in most souvenir shops. Stone images are rarer and more expensive. Although most of the stone and metal images available in the shopping areas are new, they must be officially inspected for age. It is tabu to require out of the country any physical object quite 100 years recent while not specific written permission from the archeology Department.
Artistically designed sample of Hindu Temple Pashupatinath, Buddhist Stupa and Swayambhu, Temple of Krishna Mandi of Patan are also available in both, stone, wood, glass and metal. Miniature Nepalese houses are of equal valueable for you Shopping Tour in Kathmandu being made of local materials like hay, clay and stones and labour.
KHUKURI - Shopping of Symbol of Brave Gurkha Soldier
Khukuris are long curved knives, made famous by the Gurkha Soldiers. Khukuris are also frequently used by villagers as an all-purpose tool. One can buy khukuris in most Kathmandu souvenir shops and at open stalls in Basantapur, near Hanuman Dhoka. There are different types of Khukuris. The older type contains two miniature knives inside its sheath, one serving as a pen knife, the other as a flint for lighting fires. Some khukuris have intricately carven handles and sheaths whereas others have plain styles. One can also buy miniature have plain design. One can also buy manicure khukuris and khukuri brooches.
JEWELRY, ORNAMENTS and PRECIOUS STONES - Shopping for Your Beauty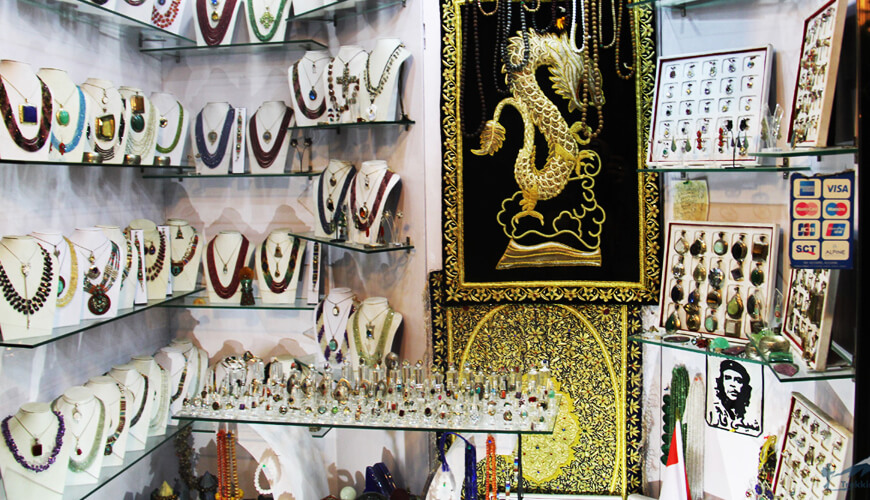 Nepalese and Tibetan in style and design, many different types of pendants, bracelets, rings, earrings and bangles can be bought in souvenir shops. These are often adorned with such semi-precious stones as tourmaline, garnet and aquamarine, all indigenous to Nepal or by coral, turquoise, or lapis lazuli. The best places to buy gems and jewelry are Kings Way, Thamel and New-Road near Kathmandu Durbar Square.
TIBETAN and NEPALESE FOLK MUSIC - For Peace and Energy
As mentioned briefly in the chapter on entertainment many recording corporation is doing good business.
Nepalaya Music since its establishment over 7 years ago, complied and recorded a large variety of instrumental and vocal folk music cassettes with Hindu and Buddhist chants fulfill you shopping need in music in Kathmandu Valley.
STAMPS and COINS - Historical Handmade Money and Stamps
Popular as souvenirs all over the world, Nepalese stamps and coins can be purchased in most souvenir shops in Kathmandu valley's three cities. Nepalese stamps date back to 1907. Many interesting and colorful sets have been issued, for example, mountains, temples, flowers and coronation sets. It is also possible to buy packets containing fifty or one hundred stamps, either used or mint. In addition to Nepalese stamps, Mongolian, Tibetan, Chinese and Bhutanese stamps sets are also common. Some of them are unique as they are made of silver foil or silk instead of paper.
Coins dating back to the Lichchhavi, Thakuri, Malla and Shah Periods are also available in the souvenir shops in Kathmandu Durbar square, Thamel and Patan Durbar square.
These are the most popular and Best Shopping Things That you can buy in Kathmandu. If you have any personal interest about Shopping Items and not covered in this blog of Best Things to Buy in Kathmandu Shopping Tour Please Feel easy to write us. We will try to cover it in our next updates.
Enquire Us