Kathmandu - The City of Temples and Heritage Sites
To enter Nepal via flight, every trekkers and travelers has to enter the Kathmandu valley. Either for the trekking or for tour, you have to spend 1 to 2 days here in Kathmandu preparing for the trip. It is a quick step over for most of the tourists traveling here. Being a capital city, Kathmandu offers different places for its visitors. Most of the visitors and Trekkers here will be amazed by the number of temples and idols here. You will see small idols of god and goddess and temples scattered around the inner city areas. Most of them are either Hindu or Buddhist. It shows that not only Hindu and Buddhist, Muslims and Christians are living together in harmony respecting each other culture and religion and values. You won't see a cultural hegemony here in Nepal. Due to these many numbers of temples and idols scattered around the city, you can call Kathmandu: City of Temples and Heritage Sites.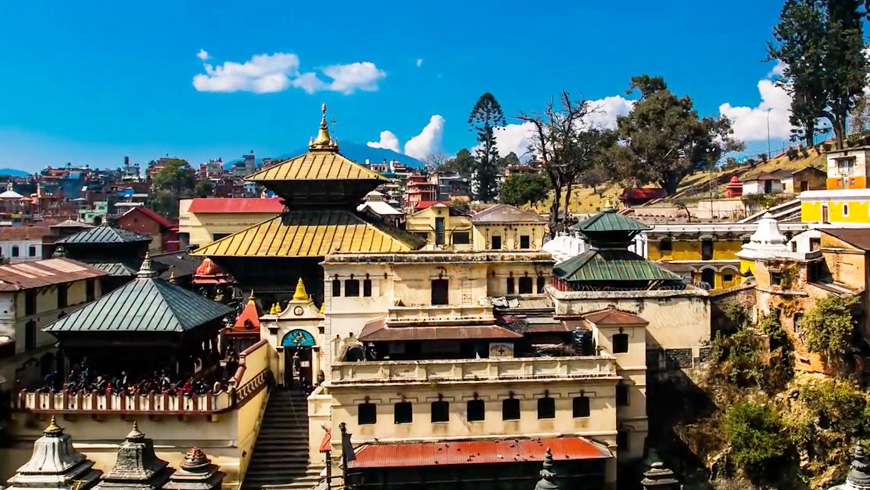 Most of the temples here are built centuries ago and are well preserved till date. This culturally and spiritually vibrant city has a rich history displaying the art and architecture of the people living in this region for many years. These temples and idols are worshipped in different occasions by the different community of people living here. Those temples, idols, shrines, and stupas are now the major attractions here for the tourist. So to preserve these monuments, UNESCO has declared these areas as UNESCO World Heritage Sites. Among the 10 World Heritage Sites in Nepal.
Kathmandu - Capital and Tourist City with Temples and Heritage Sites
Kathmandu itself has 7 World Heritage Sites inside the radius of 20 Kms. Some of these sites are as old as 2500 years. Due to its historic value, these sites have been well preserved with the help of local community as well as with the help of UNESCO. Some of these listed World Heritage Sites are:
Kathmandu Durbar Square in Kathmandu;
Patan Durbar Square in Lalitpur - City of Fine arts
Bhaktapur Durbar Square in Bhaktapur;
Swyambhunath Stupa in Kathmandu - Buddhist Shrine
Baudhanath Stupa in Kathmandu - Biggest Buddist Stupa
Pashupatinath Temple in Kathmandu - Biggest shrine of Hindus
Changunarayan Temple in Bhaktapur.
Although these sites are located in close proximity but for details Tours in Kathmandu, it may take 2 to 4 days tours as completely guided tour of  This site. Trekking Trail Nepal recommended guided tours for Temples, Stupas and Square, Since these carries historic as well as cultural depth aspects.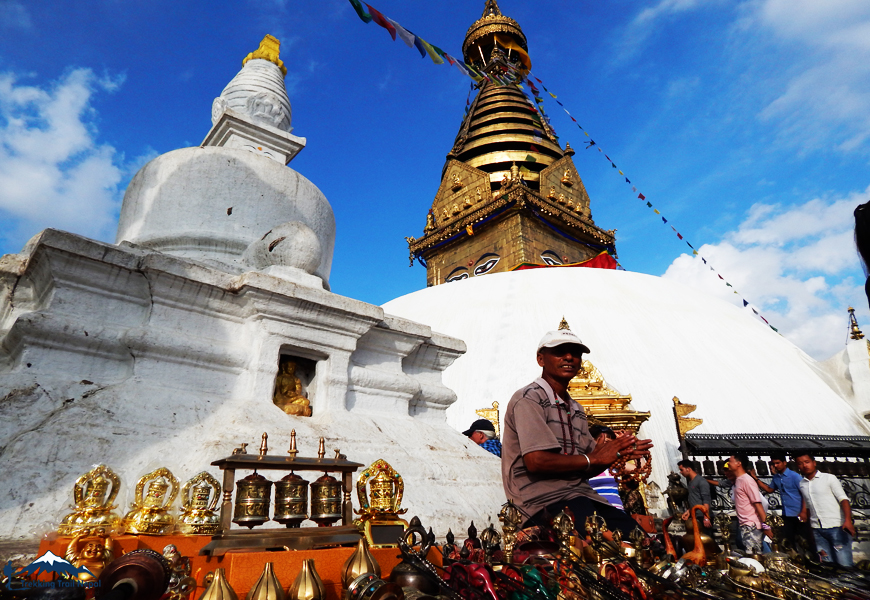 These man made historic sites are the major attractions for the tourist here. The durbar square used to serve as palaces for the royal families, now these have been converted as a museum, so that everybody can visit this place. The temples are built to pay homage to different god and goddesses. Inside the durbar square and temple premises, you will see many idols of god and goddess. These idols are worshipped daily as well as in different occasions. These temples and idols also display some of the artistic values. Beautifully carved wooden as well as stone sculptures show the creativity of the people from the past. The stone inscription in front of these temples gives information about the value of the temples. Besides these heritage sites, you will also see many courtyards during your visit here. You may get a quick tour to these sites too. You may also buy some gifts as a souvenir to take it back to your friends and families.
To worship and to explore the cultural and religious sites, we welcome you to the Kathmandu - city of temples and Heritage Sites. Not only temples and monuments, this ancient city still displays old houses, courtyards, and stone spouts. If you visit here during the festival season, you will get a chance to see how people celebrate the festivals and preserving their cultures from many generations.
---
Ideas, Suggestating, Guidelines, Recommendationa with Share, Like, Feedback about these Blog "Kathmandu: City of Temples and Heirtate Sites" is highly appriciate from the team of Trekking Trail Nepal. If you are intrested to do Kathmandu Tours with all Heritage sites, Please; Contact Us.  Namaste!
Enquire Us