Visit Nepal Year 2020
Tourism was never the same after the devastating earthquake in the year 2015. Most of the historic sites of the country were affected by this quake, but the negative rumors spread quickly that all of the touristic sites have been completely destroyed. Due to this incident, most of the tourists have canceled their prebooked trips here in Nepal, resulting in a huge decline in tourism. As Nepal depends mostly on tourism, this impacted the tour operators, hotel owners, guides, and people directly or indirectly involved in the tourism business. But in recent years, tourism is gradually boosting up and the number of tourists traveling to Nepal is increasing. Till this date, the tourism graph is increasing. This is a satisfactory indication for the tourism and trekking industry.
Best Trekking for Visit Nepal Year 2020
Best Trekking for Visit Nepal Year 2020 Recently, The Tourism Ministry has declared the year 2020 as the Visit Nepal Year 2020 and expecting around 2 million tourists. This is the third time that the Tourism Ministry has announced a Visit Nepal Year. The very first Visit Nepal Year was in 1998 and then in 2011. Both campaigns were a huge success and welcomed the expected number of tourists. To encourage travelers to travel to Nepal, different promotion campaigns are organized in different countries to introduce this Visit Nepal Year 2020 Campaign.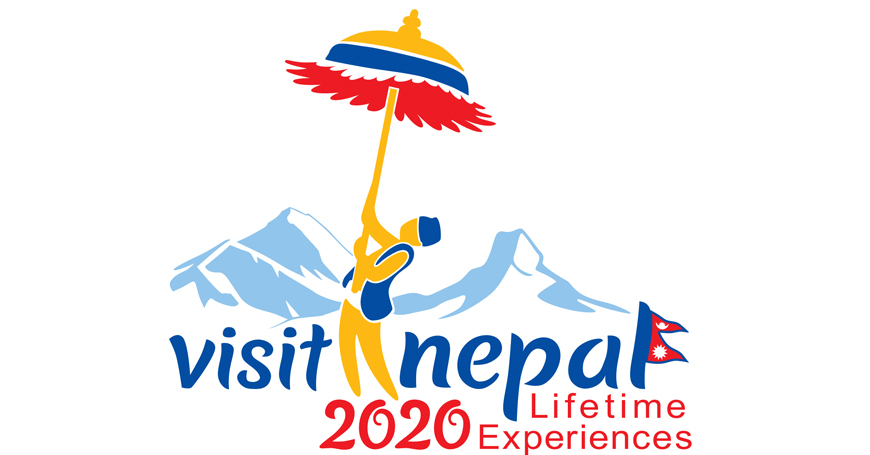 Why Visit Nepal In Year 2020
Should I say, why not to travel to Nepal? Nepal is a paradise for the natural and Himalayas beauty. From the top of the world to the low lands, Nepal has a diversity of vegetation, wildlife, and culture. You will be able to witness the diversity during your stay here. There are different ways to spend your time here. You can do a city tour here in the Kathmandu, where you will be touring around the ancient cities and towns which are listed in UNESCO World Heritage Sites. You can take a break from the city hassle and go for a day hike or go for a jungle safari to see some of the exotic and rare vegetation and wildlife. If you love nature and mountain, then there is an option for you to trek in some of the beautiful trekking routes here like
Reasoon To Visit Nepal 2020
1- Nepal is the Country of Mighty Himalayas
2- Country of the devastating earthquake of 2015
3- World most popular Trekking Trail of Everest Base Camp and 100s of others
4- Nepal is the living museum of Arts, Culture, Religion, and Festivals
5- The last Hindu Kingdom of the World
6- Birthplace of Lord Buddha - Lumbini
7- Country of ever smiling people - 80+ ethnic group
8- Tours and Trekking with the mix of Yoga, Climbing, and festival
9- Country of religious harmony and cooperation
Nepal also offers the Adeline Adventure if you love Adventure Sports. You can try, White Water River Rafting, Bungee Jumping, Canyon Swing, Paragliding, Sky Diving, and more. With these varieties of things to do in Nepal. Why? not you and your friends as well as family plan to Visit Nepal in the year 2020 and make one of the memorable trips of your lifetime. You will definitely love the hospitality and services here, so be a part of this Visit Nepal Year 2020, a lifetime experience.
---
As special offers Trekking Trail Nepal will organize your dream holidays to the Himalayas of Nepal with your need and wish. If you have any special interest, Outline of Itinerary, Mix of any Tours, Treks, Yoga, Festivals, Research, Please Contact Us We will design your holidays as you wish.
Enquire Us