Annapurna Circuit vs Manaslu Circuit - Which is The Best Trek 2023?
When it comes to long-distance adventurous trekking in the Himalayas, The most famous trekking in Nepal either bet the Everest Base Camp Trek 2023 up to the foot of the Highest mountain on the earth and hike back the same trail, or the Annapurna Circuit, circling the whole Annapurna Mountain Range comes not the top. These two best trekking in Nepal Himalayas passes through almost every kind of landscape and terrain imaginable. But we are talking about the Manaslu Circuit Trek Vs Annapurna Circuit Trek. Which is the best circuit trekking in Nepal.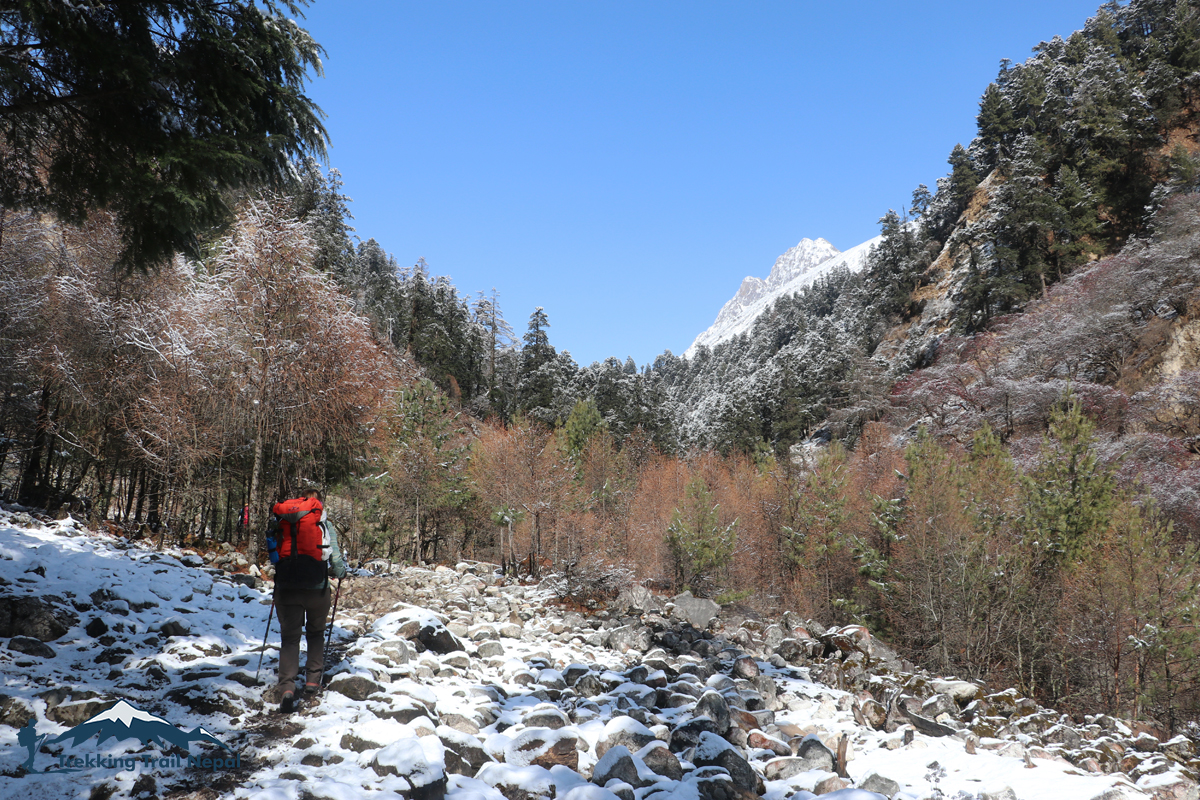 For about 50 years, it is now known as one of the best trekking on the planet. However, in the last few years, it's popularity among adventure travelers took a blown away. Most of the iconic trails were replaced by roads. So new trekking trails were open to avoid the dusty road. But during the last few years, even those were replaced by a number of minor local tracks. And while many passionate trekkers wonder if the great Annapurna circuit trek is worth hiking? Just 1 mountain range further east, a new tea house comes to light to compete over the old lion of the game. Now you can choose from Manaslu Circuit Trek vs Annapurna Circuit Trek.
Manaslu Circuit Trek vs Annapurna Circuit trek; Which Trek to Choose
We called Manaslu Circuit Trek or Manaslu Trekking goes around the Manaslu mountain range. This one offers a great range of landscapes, remote terrain, breathtaking mountain views, and a high pass over 5000 meters altitude. In short, the whole mountains area is a lot more remote than the Annapurna as well as almost unspoiled. The trekking trail of Manaslu is comparably difficult to Annapurna as well as Everest. And while the Manaslu Circuit Trek at the moment has all the charm and wonders what Annapurna Circuit Trek have before 10 years back.
The accessibility and quality of lodges are constantly increasing and improving. Right now in the year 2022-2023, which of these 2 treks are better circuit trekking in Nepal? And much more importantly which of the 2 is a better choice for your to explore, whether Annapurna Circuit Trek or Manaslu Circuit Trek?
Manaslu Circuit Trek vs Annapurna Circuit Trek in Short
The major difference between Manaslu Circuit Trek and Annapurna Circuit Trek in short can be explained in 12 titles.
Title

Manasu Circuit

Annapurna Circuit

Highest Point

Larkya La Pass 5106m

Throng La Pass 5416m

Permits Needed

Restricted Area

Manaslu Conservation Area

Annapurna Conservation Area

Annapurna Conservation Area

TIMS Card

Permit Fees

120-135 USD

NRS 4000

Popularity

Less Known

More Popular

Views of Mountains

Over 23 Mountains

43 Mountains

Nature

Untouch Nature

Nature Explored by Millions

Culture

Tibetan Buddhist Culture

Modern Buddhist Culture

Accommodation

Basis

Above Average

Foods and Drinks

Limited Choice

More Choice

Expensiveness

Average

Average

Restriction

Yes

No

Guide

Compulsory

Your choice
Let's talk about the major differences, which make Manaslu Circuit Trek vs Annapurna Circuit Trek, in detail.
Duration Of Manaslu Circuit Trek: 14-21 Days
From Soti Khola to Dharapani of Manaslu Circuit Trek takes between 10-14 days. Please Note: The standard itinerary used and mentioned in various articles, blogs, packages, and guidebooks are also correct. The trekking trail section from Machhakhola to Jagat, Jagat to Deng, and Deng to Namrung mentioned by the trekking company are kind of long but un-consecutive. However, all this depends on your experience, walking speed, and acclimatization day you plan for your Manaslu Circuit Trek. Since there are altitude differences of almost 700 meters between Shyala to Dharmasala, Trekking Trail Nepal strongly recommends at least 1 full day of rest with an acclimatization hike in Samagaun or Samdo.
You can also extend the Manaslu Circuit Trek by a week by adding a hike up and down its neighboring Tusm Valley. However, you have to follow the same trekking trail both ways, which is split from Nyak Phedi Suspension Bridge. So Manaslu Trek is either 2 weeks of hiking or 3 weeks.
Duration Of Annapurna Circuit Trek: 14-21 Days
Timing wish hiking is the Annapurna Circuit is a lot more flexible all this possible because of dirt road. Using the adventurous drive you can skip several days of walking both before and after the pass of Throngla.
The whole Annapurna circuit from Beshisahar to Nayapul will make about 21 days. The absolute bear of the minimum would be driving all the way up to Manang, which takes 2 days from Kathmandu, and Staying here for at least 1 day with pepper acclimatizing. And continue to hike to Muktinath and take a jeep or bus down to Pokhara which takes about 1 full day.
Between these 2 extremes, anything you want is possible. As a result, 12 days Annapurna Circuit Trek, which starts from Syanje or Bhulbhule and ends in Jomsom before the flight to Pokhara is more popular. Just make sure you have enough time to acclimatize if you are doing Short Annapurna Circuit Trek 2023 of 10 Days, 8 Days, or even 7 Days.
Starting and Ending of Annapurna Circuit Trek
Reaching the starting point of Annapurna Circuit Trek, Beshisahar is very straightforward. This takes a bit more than 6 hours drive from Ktm and 4 hours from Pokhara. If you want to go further to Bhulbhule or Shyange or Jagat, you have to transfer there. Might have to wait for the next morning, if you did not reach before early afternoon like a plan for the straight drive to Manang.
Drive from Muktinath to Pokhara
After crossing the pass, there is transportation from Muktinath to Jomsom and to Pokhara. This drive takes more than 9 hours in jeep and 10 by bus. You can split this section into 2 days as your comfort needs. Just reach the Tatopani where you can relax in the Natural Hot spring pool. The next day you can reach Pokhara with an easy drive about comfortable 5 hours. From Nayapul About 2 and Hill it takes 3 if you include Poon Hill Trek after Tatopani.
Pokhara To Kathmandu
It 1 day to get to Kathmandu by public bus, ie about 7-8 hours or half an hour on a plane.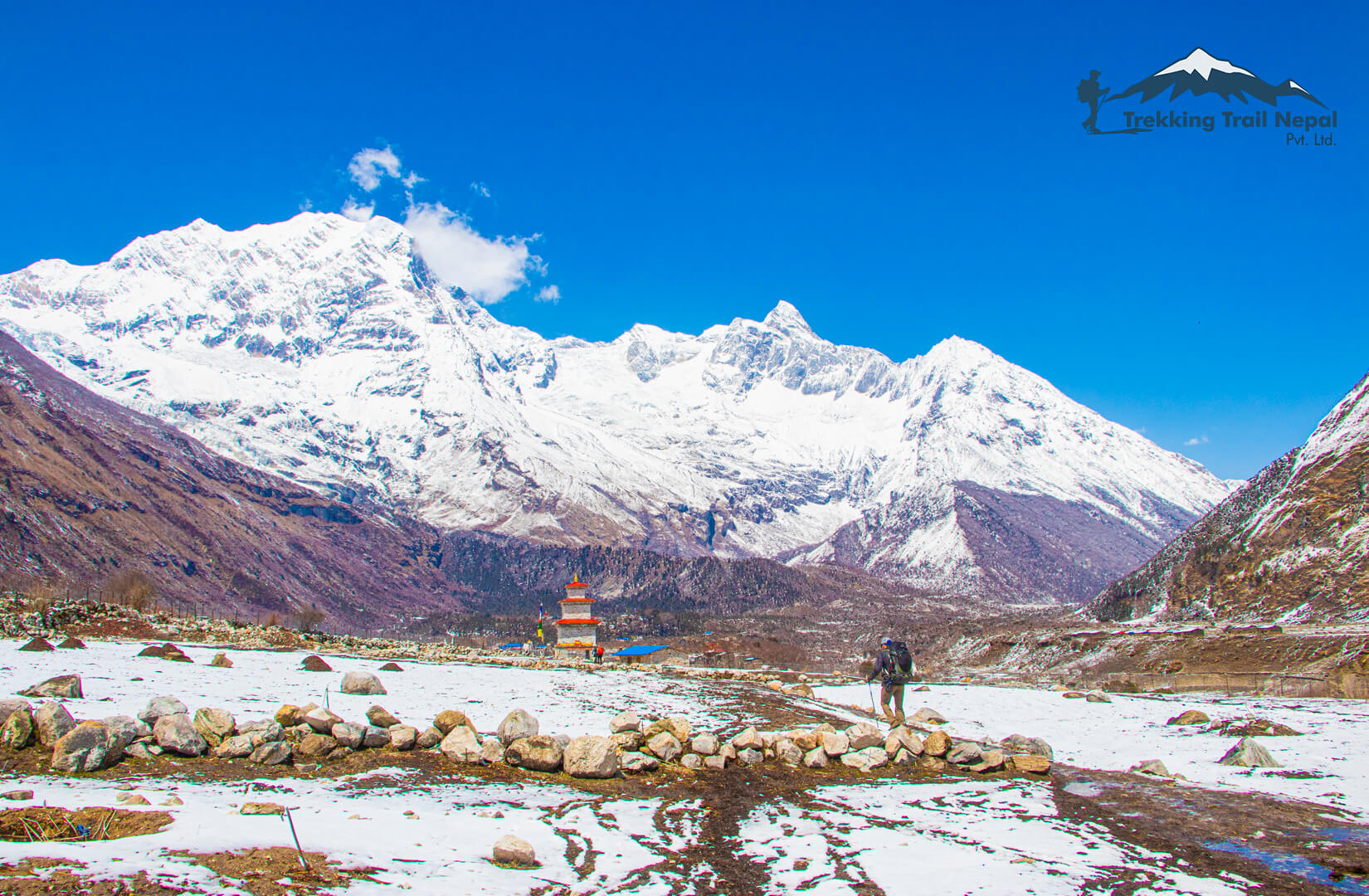 Accessibility: Starting and Ending of Annapurna Circuit Trek
As of now the Manaslu Circuit Trek from Soti Khola, Despite the road is now driven able to Machha Khola, If not disturbed by a landslide. We suggest you start from Soti Khola unless you are doing Short Manaslu Circuit Trek. Although the road links to Tatopani, tourists are not permitted transport beyond Machha Khola. Which makes Machha Khola the furthest place you can go. Please note: this Tatopani is different from Tatopani from Annapurna Circuit Trek, but here also you have natural spring water.

It takes 7 hours by jeep to reach Soti Khola and much more by public bus. As you reach Dharapani village Manaslu circuit Trek ends there. Later you can follow the Marshyangdi valley down to Beshisahar with a jeep drive or on a hike. Although the hike takes 3 days bumpiness the experience of Annapurna Circuit Trek is a single trip.
If you are okay to travel long journey in a jeep or bus you can reach Kathmandu or Pokhara in 1 day.
Necessary Permits for Manaslu Circuit Trek
Hardly anyone is aware of the number of permits you need for Manaslu Circuit Trek. And Actually, you really don't need to know, Because these permits are always taken care of by legitimate trekking agencies like Trekking Trail Nepal, which organizes your Manaslu Tour. If you want to know the actual cost of the Necessary Permits for Manaslu and Annapurna Circuit Trek Here we go.
You need Annapurna Conservation Area Permit. And The Manaslu Conservation area permits cost USD 30 each.
Also, the rather expensive Special Manuals Trekking Permits ( Restrict permits ), which price varies by the number of days you spend inside the Manaslu conservation area and also depends on the season. In High Season it cost USD 70 for the first week and USD 7 each day more.
In short, you will pay about USD 150 for the Manaslu Circuit trek of 14 days. Similarly USD 200 with Tsum Valley per person for Necessary Permits. However, USD 40 per person for Annapurna Circuit Trek.
Additionally, you will have to pay for your guide and trekking company. Both together might set you at about USD 35 per day. Depending on the agency you use and the services you request for. The guide's skill, experience, language, and also depend on the season and length of your trek Manaslu Circuit Trekking.
Necessary Permits for Annapurna Circuit Trek
The Annapurna Circuit, however, is very straightforward in regard to Necessary Permits. Just you have to get 2 permits
The standard TIMS Card is pretty cheap at just USD 20 or 10. This is compulsory for Annapurna Circuit Trek unless you have any restricted area permits.
You need Annapurna Conservation Area Permit permits which costs USD 30
Together this will set you back about USD 50 if you are doing it individually without a guide. And USD 40 with Trekking Company. All Necessary Permits for Annapurna Circuit Trek can get in both Kathmandu and Pokhara. You also can do it on the way to the checkpoint but you have to pay double the price for all.
Guide: Optional For Annapurna Circuit
You are free to hike for Annapurna Circuit Trek un-guided. Navigation is very easy all the time and therefore also no reason on its own to hire the trekking guide. Just make sure you don't hike alone. Especially in the Off-season snowy and rainy times and at high altitudes unless you have real experience as an expert. In the same vein, for the less frequent trail like Ice Lake or Upper Tilicho Lake.
In case you need to hire a guide, please expect the same cost as you would for other trekking in Nepal like Manaslu Circuit or Everest Base Camp Trek.
The altitude of Manaslu Circuit Trek
Altitude is an important topic for Manaslu Circuit Trek. The 2 last overnight stops before you cross the Larkya La Pass are Samdo 3875 and Dharamsala 4460 meters. These differences of more than 600 meters by far exceed the recommended maximum daily accent of roughly 400 meters. To prepare your body for this increasing sleeping altitude, You need to have at least 1 but very good acclimatization day in Samdo or Same Village.
The pass itself sits at a bit over five thousand one hundred meters. Which make it lots higher than the Lauribina La Pass of Langtang but lower than all pass of the popular 3 High Pass Trekking in the Everest Region. And also about 250 meters lower than Throng La of the Annapurna Circuit.
Therefore what implies in terms of acclimatization, applies even more to the Annapurna Circuit. First of all, don't ever think of sleeping at a high camp, if you are not completely sure that you are already acclimatized perfectly. You must do at least 1 acclimatization in Manang. You have lots of choices here, Hike to Milarepa Cave even better to explore the Ice Lake if you have a guide. If you have time, trekking up to the Tilicho Lake, which takes 2-3 days is a great way to prepare your body before Throng La Pass. Even additional adventure on Annapurna Circuit Trek.
You can Trek from Manang to Throng Phedi in one day, if you are acclimatized with another high pass trek, like Larkya La or Kang La Pass through Nar Phu. Do not skip the night at Yak Kharka or Ladder in between if your body still trying to suit the high altitude.
Manaslu Circuit Trek is Tougher Than Annapurna Circuit Trek.
Manaslu Circuit is a bit more demanding than Annapurna Circuit. Mainly because there are larger numbers of ups and downs in the first 7 days of the trek. Often you have to go back to the river to cross the bridge and back up again. Which makes you climb every meter of altitude multiple times. Also, the villages with the best and most comfortable lodges are pretty far from each other for accommodation.
Which creates a couple of really long hiking days. In case you want to skip to these more popular overnight stops, rather than just sleeping where ever you end up, which is very much possible though. Almost every little village has a guest house or something like a basic homestay, except Rana village.
Talking about the past day, the hike to Larkya La Pass on Manaslu Circuit Trek is longer in comparison to Annapurna Circuit Trek. Similarly, the trail to reach Bhimthang is more difficult for the knees in comparison to Mukitnathh after the Throng La Pass of Annapurna Circuit.
On the Annapurna Circuit, you can be very flexible, with your itinerary and time planning. As long as you have time, you can make your daily hike as short as you want. Also, the trail respectively in this case dirt road is easier to walk than the winding natural trekking trail along the path of Budi Gandaki river on Manalsu Trekking. Similarly, the pass is a bit little higher but the trail of the Annapurna circuit is less tiring and easier than that of the Manaslu Circuit.
Apart from this in case you do a full circuit, an optional day hike up to Ice Lake and to Ghorepani Poon Hill from Tatopani, just before the end of Annapurna Circuit Trek might be harder than you might think at this point of the trek.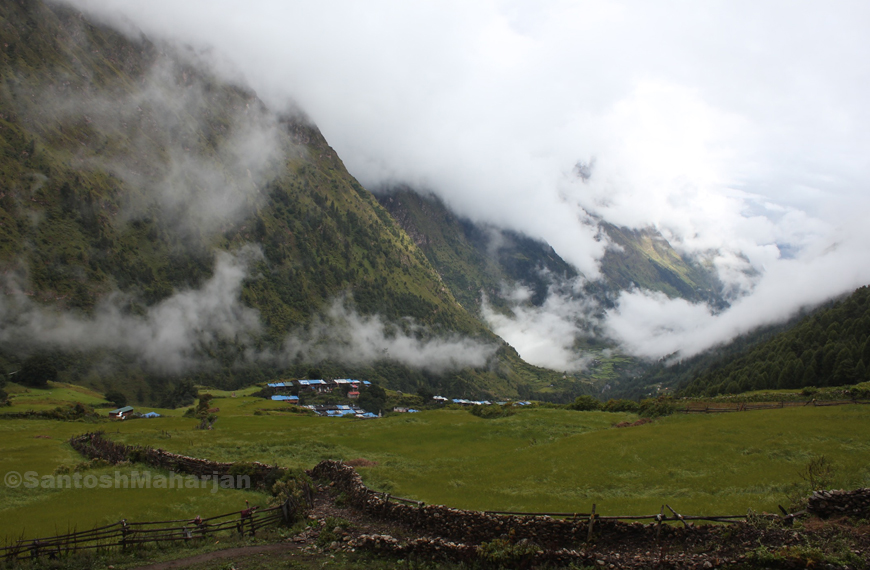 Safety
Let's talk about the topic of Safety.
First of all, trekking in the Manaslu is not particularly dangerous neither the Annapurna Circuit trekking. Since you are with a guide you will be in safe hands. The guide will mostly be responsible for the negation, weather monitoring, and hotel booking with food, you don't have to worry. But you can suggest him for a better experience. However, when you are crossing above 5000 meters altitude, that means it can be snowing at any month of the year. So use the internet connection in the town before passing and get the forecast before you hit for a pass.
Also, take care after crossing the pass. Be more cautious on the trekking trail to Bhimthang, which is extremely steep and might be icy. Bringing micro spike and basic crampons is a good idea.
Additionally, you should know what Acute Mountain Sickness is. How to deal with it and how to avoid it in the first stage. Bringing medicines for common illnesses and based cut or scratch injury and if possible oxygen monitors too. In conclusion, Safety is not the major hurdle for both Manaslu Circuit Trek and Annapurna Circuit, your fitness, experience, and itinerary determine the Safety level here.
However, the main difference is that there is no road connection between the Manaslu Circuit with the rest of the country. If you get sick, you might be up to a week of walking away from the nearest road. The only way out is air evacuation. So Make sure your insurance includes Helicopter rescue.
Safety on Annapurna circuit
On the Annapurna circuit, further, you will be away from the road and any moments would be the Tilicho Lake if you decide to explore that. And in Throng Phedi, where you are only a 1-day hike away from a road connection.
The kind of danger you may face in Annapurna Circuit is exactly the same as Manaslu Circuit Trek, but the consequences might be a little less severe since rescue is easier to organize.
Remoteness and Wilderness of Manaslu Circuit Trek
As We established that the Manaslu circuit, is a little bit harder to explore than Annapurna Circuit. On the other hand, it Is exactly that rewards you by taking you to a place that very few travelers are able to explore. The whole region of the Manaslu Circuit trek is a lot more remote and wild than Annapurna Circuit. Even more wild and isolated than Langtang as well Everest trekking region.
The feature of Remoteness and Wilderness of Manaslu Circuit Trek is likely to change in a few years though. So, if you want to explore the pristine, wild, and remoteness Manaslu Circuit, get there quickly as possible you can.
Remoteness and Wilderness of Annapurna Circuit Trek
The Annapurna circuit, however, is not remote anyway. This is one of the top trekking destinations in Nepal. And it is no longer just the target for the average active hiking or trekking traveler. It is the epicenter of mass tourism in the Himalayas. While in the Everest Region you still have to hike to Everest Base Camp, but here in Annapurna Circuit, you can take the adventurous drive up to Manang. Which now introduces huge resorts like hotels full of commercialized stuff and tourist mostly from all over Asia and Nepal with no interest to hike or whatsoever.
The whole tourism industry in the Annapurna Circuit completely shifted its focus from sightseeing and traditional shopping. So you must aware of these if you choose to Trek there. You may be in minority among other hundreds of easy modern travelers. Actually, they might even have a point, the road you will end up walking on most of the time is either dusty or muddy. And it is always loud and stinky, walking on it is just really not fun anyway.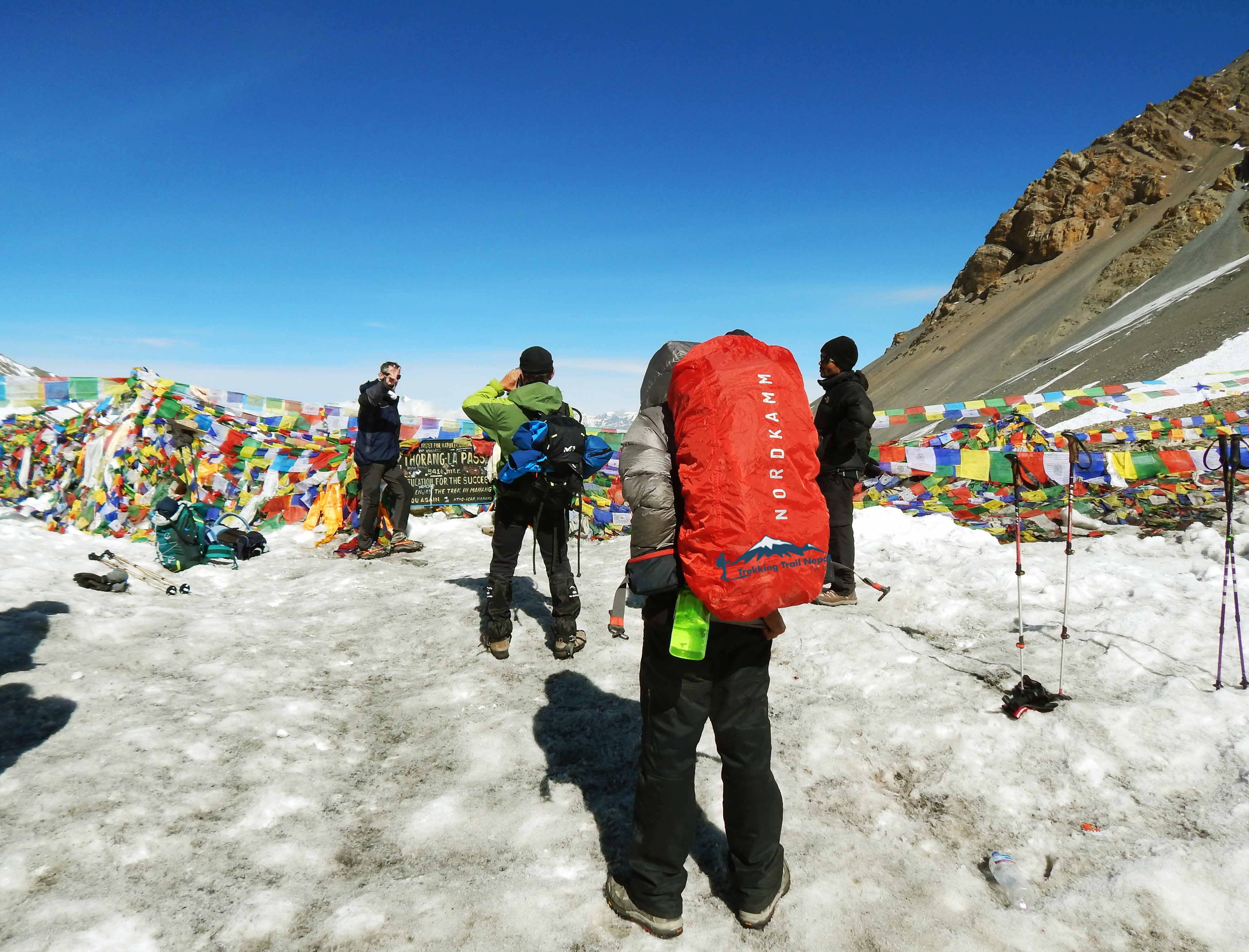 Accommodation of Manaslu Circuit Trek
The quality of lodges is very quite a bit similar, along the Manaslu Circuit Trek. While most smaller villages offer rather very basic lodges without many amenities. You can also find large modern guest houses with hot showers, electricity, and even the wifi. Dharamsala, the last overnight place before Larkya La Pass, there are not 2 new lodges built by attaching some modern materials to each other. All rooms are completely filled up with huge beds for 4 people or more each. However the room stays surprisingly warm than the other night before, you will be surprised. Once the rooms get full, the lodges in Dharamsala offer tented accommodation for you to spend a short night there.
In General, the prices they charge are similar to the prices in the other trekking in Nepal. Still tend to be a little bit more expensive, than the area where the independent trekking area or where there is a road available to bring the supplies up.
The expenses are about USD 30-35 per person per day on average for food and lodging. And some extra for soft drinks, snacks, desserts, and booze. What might be important for individual trekking, and might sometimes negotiation is not practical for Manaslu Circuit Trek, especially for food, drinks, and room. Similarly to a hot shower, special request or wifi. However, bargains are a good idea in the off-season.
Since your guide will choose the Accommodation, you might not want to do this here in Manaslu Circuit Trek. As a result guide and porter will get mostly free food and accommodation which helps them to save some of their low pay.
Accommodation of Annapurna Circuit Trek
Further wend in Annapurna Circuit Trek things looks differently. Prices are lower, even more, comfortable and luxurious. Hot shower, Wifi, western toilets, soft bed, and extensive menus are all available through the Annapurna circuit. And there is no more to share with you about it. Just Estimate USD 25-30 per person every day and some more money for personal interest like snacks, and booze as usual.
Culture and People of Manaslu Circuit Trek
One thing that Manaslu Circuit Trek offers what Annapurna has lost over the years is Authentic culture. And just day-to-day lifestyle in general.
While on the most popular treks of Nepal, including the Annapurna circuit, most people now work for tourism. Here you find lots of genuine villages, where people actually live living in those remote mountains. Rather than selling pizza and room accommodation for the trekkers.
Lho Village and Sama Gaun are great examples of quiet Tibetan villages perch high in the Himalayas. There are a couple of nice Gompas and Monasteries too. The most noticeable one is Rongbuk Monastery in Lho of Manaslu Circuit Trek.
People, Culture, and Beautiful Place of Annapurna Circuit Trek
If you are after the culture and people, or a good impression of how life between the world's highest mountains is like Annapurna Circuit Trek might not be the right choice. Although there are enough related things like prayer flags, Mani Walls, Gompas, and Monasteries even in Annapurna Circuit, they only work for Instagram posts.
But, if we are talking about experiencing at least some of the culture that the Himalayas has to offer only very little of these can be found here. We mean, not something special to feel deep in Annapurna Circuit Trek. The most important cultural site here in Annapurna Circuit is Muktinath Temple, sacred to both Hindus and Buddhists, Hosting the eternal flame, and a line of 108 sacred water spouts. The most beautiful village on the Annapurna circuit is Manang valley, which might be Braga. On the Kaligandaki side after the pass is Kagbeni near Muktinath. Which not every trekker actually visits. Similarly, Marpha is another pretty village too.
The landscape of Manaslu Circuit Trek and Annapurna Circuit Trek
Finally, let's talk about what might be the most important; the Landscape. After all, most likely the high Himalayas are the main reason for you to go to Nepal or read the Blog.
On manuals Circuit, you get extremely close to one of those popular 8-thousands high mountains. Especially on the hike to the Manaslu base camp. Much closer even from the Kalapatther viewpoint to Everest. The only popular place similarly close to eight-thousanders and equally easy to get there would be Annapurna Base Camp or Chukkung Ri next to Mount Lhotse. Furthermore, you can see a bunch of high peaks like Himal Chuli, and Nadi Chuli. There is more to the Manuals Circuit than the high mountains though. The subtropical forest in the lower Budi Gandaki valley is amazing. As well as the forest landscape on the way down from Bhimthang to Dharapani.
The landscape along the Annapurna Circuit is equally amazing. The differences are really just in detail. For example, you won't actually see mount Annapurna 1 until almost the end of the Annapurna Circuit Trek halfway down the Kaligandaki valley. However, you will get breathtaking views of Annapurna II, towering at almost 8000 meters. Also, you can see mount Manaslu from the far on the way up to the Manang Valley. Pinpoint from Timang, Ice Lake trail, and Gunung. And the highest peak among both trek mounts Dhaulagiri with a staggering height of 8167 m on the way down after Muktinath.
The feature Manaslu Circuit doesn't have is a Mountain Highland desert like the one you cross in the lower Mustang region on the way to Tatopani, which starts from Muktinath Phedi.
Summary: Manaslu Circuit Trek vs Annapurna Circuit trek Which trek is better for you?
Let's get back to the original important question of which treks to choose. In other words which trek is the best trek for you? Manaslu Circuit Trek vs Annapurna Circuit Trek which wins the battle of Best Circuit trekking in Nepal?
If you are not sure, multi-day trekking is right for you, and there you go want to go for a short holiday but a safe and easy trek, neither one is for you. We strongly suggest you go for the Langtang area or a short trek from Pokhara like Mohare Danda Trekking or Short ABC trekking. This trek is best for less confident and beginners. There are other short as well easy to moderate trekking around Pokhara, especially in the southern part of Annapurna.
Get the original question, which one is the best trek Annapurna circuit Trek or Manaslu Circuit Trek? If you are on a budget, then it's the Annapurna Circuit. This trek is significantly cheaper Thant the Manaslu Circuit trek, and there is not much to explain about this. Similarly, If the Annapurna circuit trek is on your bucket list for ages, Do IT! It is fabulous and also if you been recently got doubts about doing it for 1 or 2 reasons, Go for Annapurna Circuit Trek. Depict too many changes and development, Annapurna Circuit Trek is a great trek and The landscape is spectacular as ever.
However, if you have already done the trek, like in Everest Region, in Langtang, or if you already did Manaslu Tsum Valley, there is the danger that the Annapurna circuit, in its current state, might slightly disappoint you. Due to the long section of walking in the motorable road, crowed and lake of authentic village life.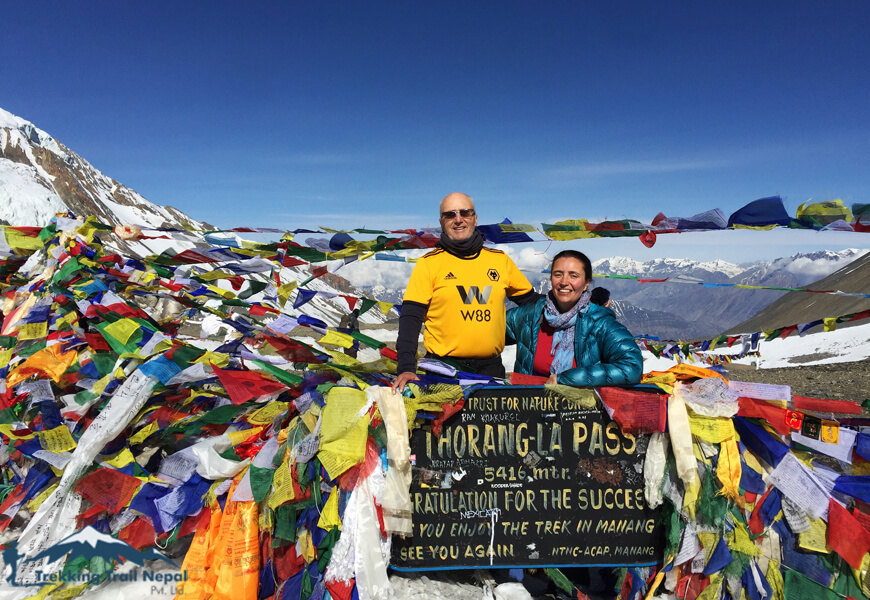 Manaslu Circuit Trek is for you! YES
If you don't mind missing out on the world-famous Annapurna Circuit, its alluring brand, and name. Similarly, don't what to miss any things that the Annapurna circuit has in the early days like authentic culture, people and landscape, simply Manaslu Circuit Trek is for you. In the same vein, if you plan to do just one trek in Nepal, to experience everything possible, Manaslu Circuit Trek definitely be your choice.
Aspects like safety, accessibility, costs, and lodging facility are all arguably a bit better on the Annapurna circuit. But as our experience, Manaslu Circuit Trek is a better deal to experience everything in single trekking in Nepal.
The trail you hike, the people you meet, similarly the adventure you have would probably be more satisfactory on the Manaslu Circuit Trek.
Note this; This is my personal review from the guest of Trekking Trail Nepal, for the last 6 continuous years. So what's your opinion about these 2 circuit trekking in Nepal? Which do you choose among Manaslu Circuit Trek vs Annapurna Circuit Trek after you read the differences?
Please feel easy to reply to your comment, if you did one of those or both and Annapurna Manaslu Circuit Trek. We love to hear about your experience and what you like or dislike about the battery of the best round treks in Nepal. Which one do you recommend, on which factors, Manaslu Circuit Trek vs Annapurna Circuit Trek?
Enquire Us