Recommended Medical Kit for Nepal Trekking 2023
Trekking Trail with the Himalayas always goes high altitude. There are no hospitals facilities and any health institutions for any unexpected incident to arise. However, we have rescue facilities for extreme circumstances. Hence Trekking Trail Nepal strongly Recommended a small Medical Kit for Trekking In Nepal for such an unseen situation. If you are taking some particular medicine regularly, you should bring it along with you. In addition to other medication, please consult your doctor, who may have an updated list. Any regular medicine prescribed by your physician must be taken along with you for your Himalayan Trekking In Nepal. Trekking Trail Nepal trekking crew carries a medical kit that would not be sufficient and relevant.
Here is the Recommended Medical Kit for Trekking In Nepal 2023 for the normal sickness that affects Trekking and Adventure in Nepal. Peak Climbing groups, higher expeditions, and trekkers will need a comprehensive medical kit to explore the un-explore in the rural Himalayan area.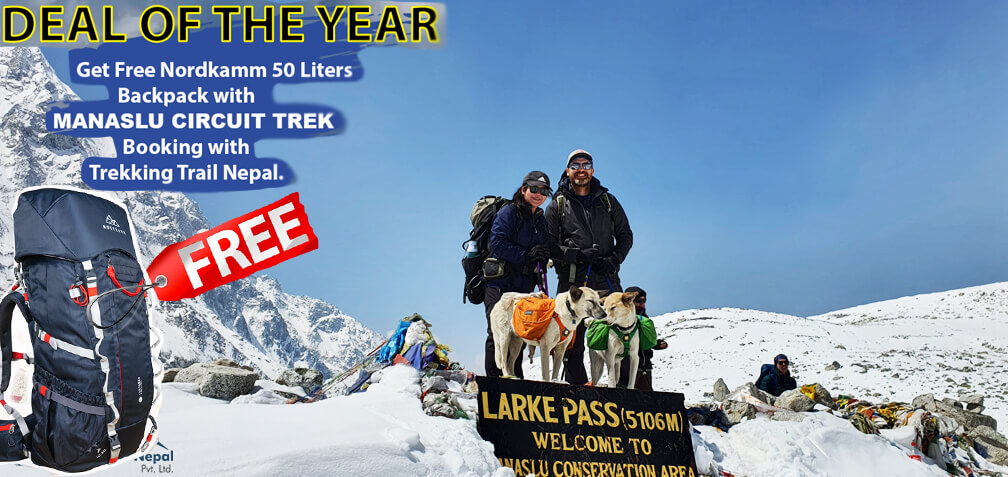 MEDICINE FOR EMERGENCY DURING NEPAL TREKKING
Diamox 250mg For High Altitude Sickness
Disproof 320mg for Heart attack (Myocardial infarction )
Chlorpheniramine 25mg or Cetricine 10mg or Levocetricine 5mg- For allergic reaction
FOR WOUNDS, INJURIES, and INFECTIONS
Acute Gastro-entenitis
Secindozole 2g stat and ORS for Diarrhea ( Avoid Loperamide )
Metoclopramide 10mg or Ondansetron 4mg for Nausea or Vomiting
Albendazole 400mg stat for Anti Helminthic
Urilizer / Dj-Citral 10mg for Urinary infection
Cotton gauze / Pad or roll
Splints, Bandage, and dressing
Scissors and adhesive tapes
Elastoplast (large) and Cervical collar
Betadine or Povidone
Iodine water or soap
FOR PREVENTIVE MEASURES
Iodine Pills or Chlorine disinfectant
Sunscreen and eye drops
INSTRUMENT TO MEASURE VITAL PARAMETERS
Thermometer
Oximetry For oxygen and pulse monitor
Sphygmomanometer For Blood pressure monitor

NOTE: ABOVE RECOMMENDED MEDICAL KIT
Furthermore, Trekking Trail Nepal requests you to use your judgment since Recommended Medical Kit for Trekking In Nepal is not a medical guide, It is just an outline. Apart from the above, any term illegal by the Government of Nepal is forbidden to carry with you During the Himalayan holidays with Trekking Trail Nepal.