4 Beautiful Mountain Range of World You Should Visit Once
Everyone is fascinated by the Beautiful Mountain Range of the World. Some follow their dream to conquer the mountains to fulfill their adventure needs, while some enjoy the pictorial information on borders gadgets. But, no doubt, mountains, whether medium or taller, always speaks to the human soul with their beauty and adventure. So here we are concluding the 4 Beautiful Mountain Range of the World You Should Visit Once to admire and feel the thrill.
After experiencing your own eyes, you may get the true answer to what drives us to climb to the top of trekking to the base camp. If not sure, you will get good ideas from the viewpoint of why Trekking, Hiking, and Climbing are so fun even in wildness and isolation.
Legend George Leigh Mallory is the pioneer of mountaineering. However, he lost his life on Mount Everest with the dream to make his foot on the top his saying stay immortal.
Geroge Mallory once said:
The first question which you will ask and which I must try to answer is this, What is the use of climbing Mount Everest? and my answer must at once be, It is no use. What we get from this adventure is just sheer joy. And joy is, after all, the end of life. We do not live to eat and make money. We eat and make money to be able to enjoy life. That is what life means and what life is for? If you have a dream to experience the sheer joy as Mallory, Here is the 4 Beautiful Mountain Range of the World You Should Visit Once in your lifetime. This beautiful natural legend's most comprehensive highest mountain range has its own unique story, history, culture with impressive views, and undeniable magnificence.
Extract the dream from your bucket list and start an adventure journey to visit these Beautiful Mountains of the world. You can join Trekking Trail Nepal and start your adventure travel with the Everest Base Camp Trek with Himalayas, Nepal. In short, with us, you can explore and experience these beautiful Mountain Range of the World by foot over trekking trails.
Let's check out the 4 Beautiful Mountain Range of the World, which you should visit once: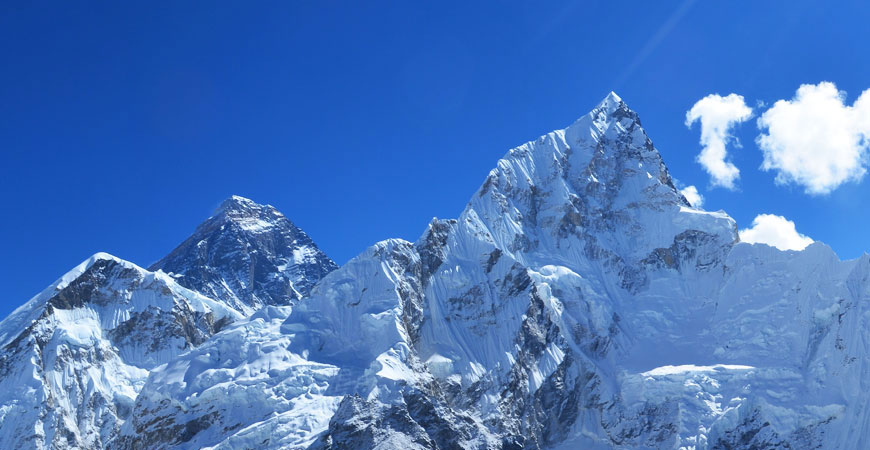 1. The Himalayan – World's Highest Mountain Range
Legendary, Spiritual, and Unyielding! The Himalayan Range is the Home of the Highest Mountain on the planet earth. Not only limits to Mount Everest 8848 meters / 29,029 feet, but you also find other 7 Eight-thousander peaks out of 14 in Nepal. The Himalayas does not only come with staggering heights; the beauty breath away literally and figuratively. Read our Blog 8 Highest Mountains of the World are in Nepal.
Himalayan is the youngest mountain in the world which rises with the effects of the Indian and Eurasian tectonic plates. This Asian Mountain range spread from east to west, covering Bhutan, India, China, Nepal, Pakistan, and ends in Afghanistan. Two thousand four hundred kilometers (1500 miles) covers 229,731 square miles (595000 Square kilometers).
Himalayan is the ultimate attraction of mountain climbers whether to climb the high mountains or other 8000ers. However, only the highest peaks are the attraction of the Himalayas Mountain range. The diverse geography, less explored areas with sherpa people, high altitude lifestyle, and ancient Buddhist culture with spiritual features make the Himalayas the hotcake in the adventure market.
The attraction of the Himalayas Mountains Range
Everest base camp trekking trail is the most popular and demanding trekking in Nepal, which reaches the base of the Highest Peak. However, the adventure does not come with limits. And it is constantly changing despite the risk of being attached to it. Similarly, new activities like the world's world highest marathon, Everest skydiving, climbing, skiing and snowboarding, Helicopter Trekking, and record-breaking expeditions with Himalayas tours are widely known activities in the Himalayan Mountains Ranges.
Himalayan ranges carry the history of modern mountaineering culture starting with George Mallory. However, the foot on the top of Mount Everest by Tenzing and Hillary on 29 May 1953 sets the new benchmark for this mighty realm's modern journey.
Also, the Himalayas is the home of various cultures, religions, and people with diverse langue, traditions, and lifestyle. Similarly, 2 of the oldest religion, Bon and Hinduism with Buddhism, directly connect with these high Himalayas. Moreover, people from different cultures worship the peaks as the face of God and even have another name in the local language with mythology. Although most of the Himalayas can only enjoy trekking, you can see modern amenities with an easy drive.
In addition, Colorful flags, incense scents, Hinduism and Buddhist chanting sounds, and mountain views are round throughout the Himalayas. This is proof that the Himalayas landscape is the home of ancient culture and people.
Some Facts about Himalayas Mountains Ranges
Visitors: 700,000 in 2019 only Nepalese Himalayas for Trekking and Climbing
Highest Mountain: Mount Everest ( Sagarmatha), Nepal
Highest Point: 29,029 feet / 8848 meters
Area: 229,731 Square Miles / 595000 Square Kilometers
Highest Drive Point: 5,200 meters North Everest Base Camp. Tibet China
Himalayas height is still rising by 1-5 Centimeter each year
Sherpa people who live in the Everest area of Nepal are called Mountains People
Some Best Tourists' Destination
Everest Base Camp Trek 2023 - Best Trekking of the World Nepal. Similarly, other highest mounting trekking and hiking are popular in Nepal, India, and Bhutan.
Mount Kailash: Hindu and Buddhist biggest pilgrimage site
Record-breaking Climbing and Expedition activities
World's highest altitude marathon competitions
World's highest trekking route of 1500 km – Great Himalayas Trail
2. The Rocky Mountain Range: Rockies Mountain
Stretching over 3,82 thousand square miles stretching from Canada to Mexico via America. The Rocky Mountain Range has summits soaring above 14439 feet. Also, it provides the backdrop for some of North America'sAmerica's most diverse national parks and wilderness areas, beautiful trekking trails, and Natural heritage monuments.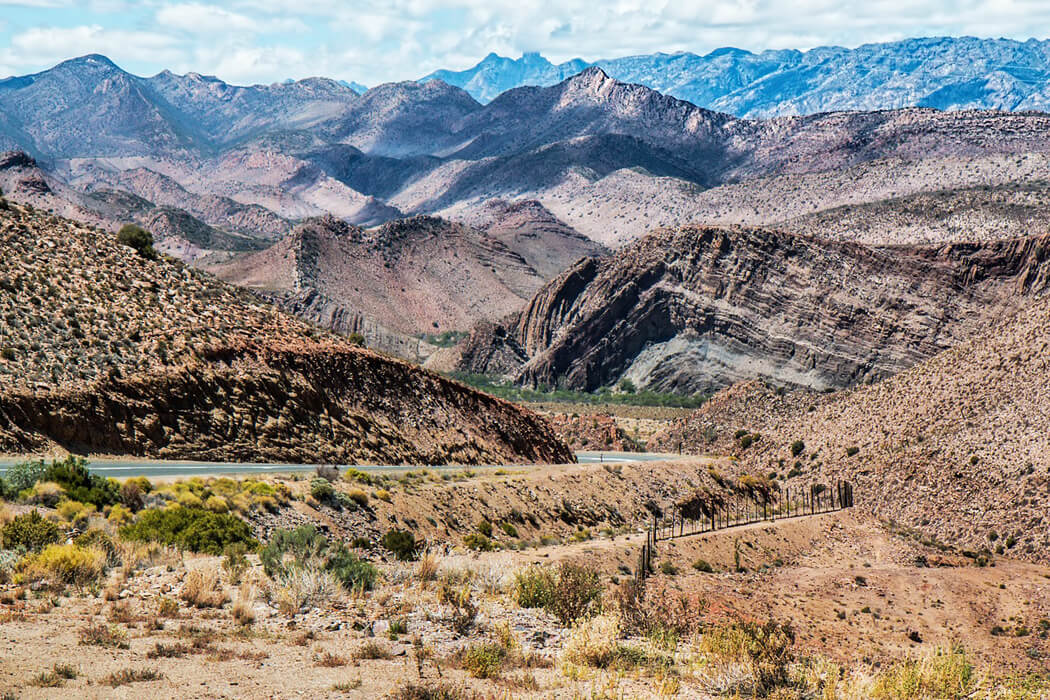 The Rocky Mountains dwarf the landscape of western North America. The scale of this beautiful Mountain range of the world is immense. It is covering an area of one million square kilometers and rises to 4401 meters. It is one of the incredible natural mountainous wonders spreading over Canada, the United States, till Mexico. Rocky mountains are just one of many rugged mountain ranges that dominate people's lives in North America, especially for the residents of Canada.
Canadian Rockies Mountain: Best for Snow Adventure
Canadian Rocky Mountains Range is more famous for skiing and snowboarding. Likewise, cross country skiing and ice hockey are popular among snow lovers and winter sports travelers. Family-friendly snow sports, skiing, and snowboarding activities attract thousands of adventure travelers in the world. As we know, mountains come with some level of risk; Rocky Mountain carries some.
Big white British Columbia has more fatality on professionally run ski resort sites on the western edge of the Canadian Rockies. Every year about 12 people lost their lives from avalanches personal accidental mistakes only in Canadian Rocky Mountain. However, the global total is 150 fatalities worldwide.
Like snow adventure in the Canadian Rockies, the United States is popular for hiking, biking, and walking. Many trekking trails are popular in the states of Wyoming, New Mexico, Idaho, and Montana. Above all Colorado is the best for peaceful hiking trails with the highest point of the Rockies. Here in the United States, attractions are high alpine lakes, diverse wilderness topography with rich biodiversity with wildlife, flora, and fauna.
The vast area of Rockies Mountain is popular because of easily accessible. Some parts can explore by drive and bike, while some are best for trekking and hiking. The circuit hiking routes from Glacier National Park through Mount Wheeler in New Mexico are another popular destination. In addition, there are some quite challenging trekking options along with the Rockies Mountains range.
Ecology of The Rockies Mountains
No matter where you can explore the Rockies Mountains, you will genuinely amaze by its natural beauty. Some parts offer thrilling adventure activities, while some come with an intact ecosystem juggled with rich nature. The Rockies Mountains are the home of many endangered and rare species. The encounter of Elk, moose, mule deer, whitetail deer, pronghorn bighorn sheep, and the black and grizzly bear is shared here. Similarly, gray wolf, coyote, cougar, bobcat, Canada lynx, wolverine, Etc Makes your journey more visit more adventurous with Rockies Mountain ranges.
Some Facts about Rocky Mountains Ranges
Visitors: 4,590,492 in 2018 while 80,0000 are just for ski
Over 119 Ski Race / Run programs every year
1200 to 1400 accidents response each season
Highest Mountain: Mount Elbert, Colorado USA
Highest Point: 14439 feet / 4401 meters
Area: 382894 Square Miles / 991691 Square Kilometers
Highest Drive Point: 12183 feet in
Some Best Tourists' Destination
Lake Louise – Banff, Canada, Last Glaciers of Rockies
McDonald Lake – Montana, USA
Yellowstone and Tetons – Wyoming, USA
Glacier National Park, New Mexico, USA; The Best Trekking Area
3. The Andes: Andean Mountain Range
The Andes is another one on our list of 4 Beautiful Mountains range of the world you should visit. The Andes is the most extended mountain range in the world, running along the western side of South America as one continental.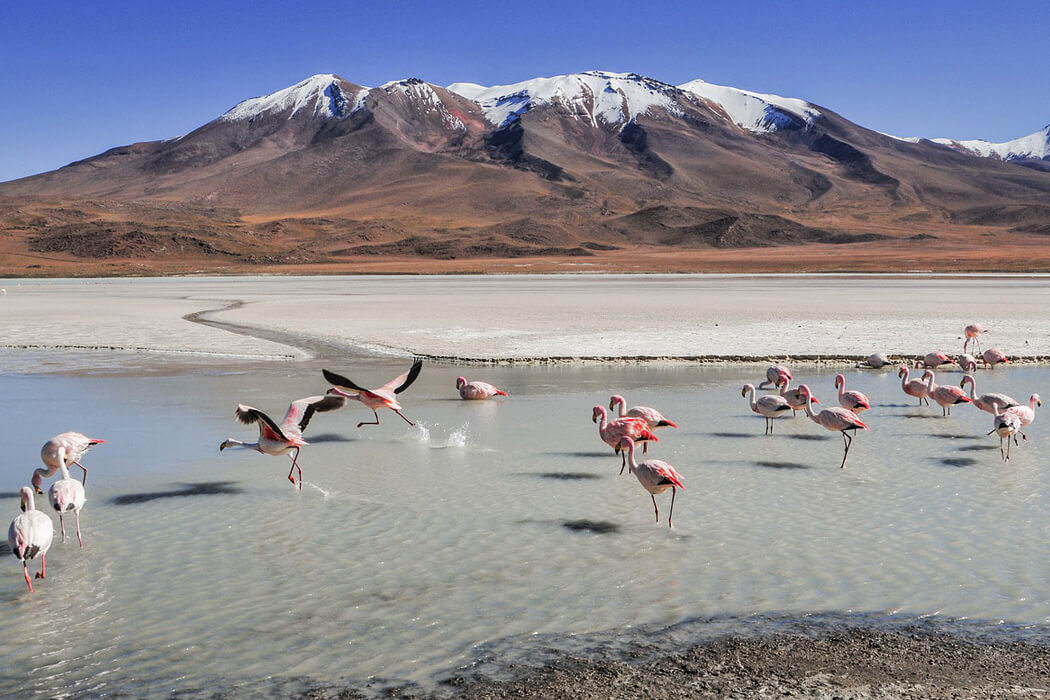 This 7000 kilometers long Andes Mountain range passes through several countries and likely works as a natural border. Argentina, Bolivia, Chile, Peru, Colombia, Ecuador, and Venezuela are combined hosts for the Andes Mountains. Not likes others, the Andes Mountains come with much diverse terrain topology and climatic zone. In short, mountainous glaciers with grassland, driest desert, rainforest, icy lakes, and active volcanoes makes a perfect picture for your visit.
The allure of the Andes Mountain range, its highest peaks in South America, and the mythology can combine in your adventure. Likewise, Inca Machu Picchu, a civilization with Columbian ancient history, natural Patagonia with the oldest creature like chinchillas, gives a clear picture of life and archaeological importance.
Some Facts about The Andes Mountain Range
Visitors: 4,590,492 in 2018 while 80,0000 are just for ski
Highest Mountain: Mount Aconcagua, Argentina
Highest Point: 22,838 feet / 6961 meters
Area: 382894 Square Miles / 991691 Square Kilometers
Length: 4,300 miles / 7,000 kilometers
Width: 310 miles / 500 kilometers
Highest Drive Point: 12183 feet / 4,890 meters Punta Olympico Peru
Some Best Tourists' Destination
Inca Trail Machu Picchu – The most popular hiking of Peru
Fitz Roy and El Chalten Trekking – Los Glaciares National Park, Argentina
Patagonia Hiking and Walking Tour – Argentinean Patagonia Region
Galapagos Island and Amazonia Forest Tour – Ecuador
Angel Falls Tour – Venezuela
Torres Del Paine Trekking aka W, O or C Trail – Patagonia, Argentina
San Pedro De Atacama Desert Tour – Chile
Salar De Uyuni – The most extensive salt plain, in Bolivia
The Great Patagonia Trekking Trail – Argentina-Chile
Multi-County Tour of Peru, Bolivia, and Chile
Wonders of Argentina, Brazil, Chile, and Peru
Easter Island Tour and Sacsayhuamán
In Short, whichever adventure tour you choose, the Beautiful Andes Mountain range will surpass your expectations with speechless WOW!
4. The Alps – Beautiful Mountain range in Europe
There is no other mountains range with such beauty, and it comes with a leisurely tour and drives. However, the cleanest nature and luxury amenities in developed countries come with a price. The Awe-inspiring Alps Mountain range touches many countries like no others. The Alps is the only mountain bordering many countries in central Europe. It covers Switzerland, Italy, France, Germany, Austria, Slovenia, Liechtenstein, and Monaco. Similarly, Albania, Bosnia and Herzegovina, Montenegro, Serbia, and Croatia meet the Alps underway. However, only Austria and Switzerland is considered the Alps Alpine country.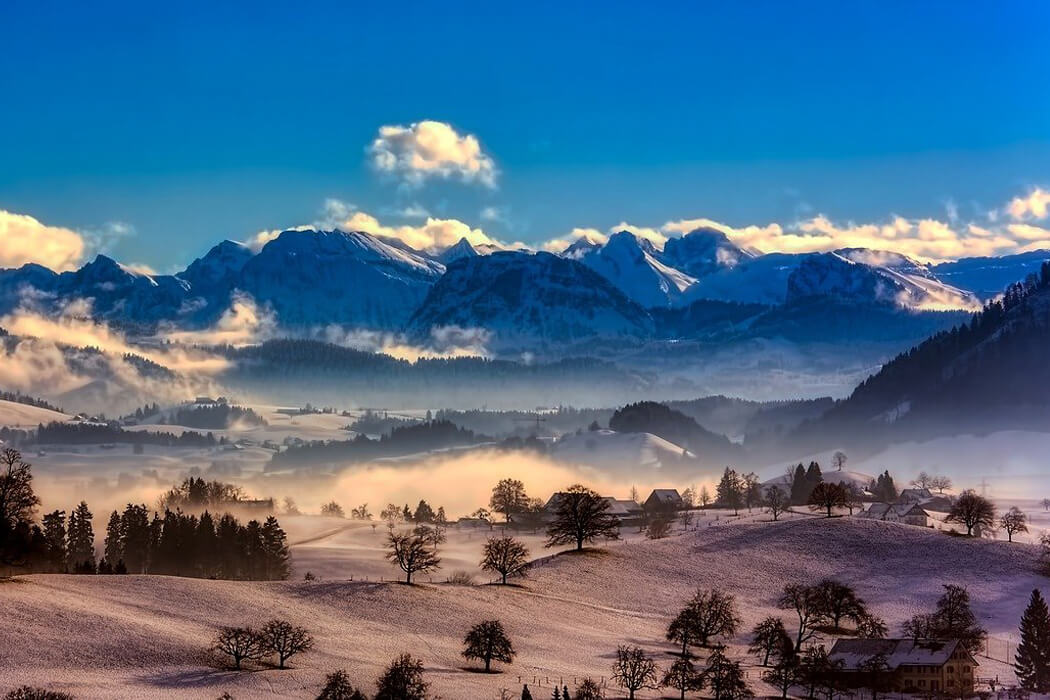 The Alps is one continuous chain of mountain ranges that stretches from North Africa to southern Europe. Also, this range joins the subtropical Mediterranean to mid of France and Vienna Woods of Austria. Similarly, natural water cannel like Rhone and Rhine helps the adventure and transportation for earlier economic growth for Europe.
Your dream to hike in the natural wildflowers garden, cablecar ride to the trailhead, or experience the luxury tour of wine, cheddar cheese, and mouth-watering Swiss chocolate with views of the beautiful Mountains, all can fulfill along with the Alps. No doubt 1200 kilometers long extensive Alps is one in our list of 4 Beautiful Mountain Range of The world you should visit once.
Some Facts about The Andes Mountain Range
Highest Mountain: Mont Blanc, Italy-France
Highest Point: 15,781 feet / 4,810 meters
Area: 77,000 Square Miles / 200,000 Square Kilometers
Length: 750 miles / 1,200 kilometers
Width: 125 miles / 200 kilometers
Highest Drive Point: 8907 feet / 2,715 meters Col de La Bonette – France
Some Best Tourists' Destination
Storied Hiking Trail – French Italia Alps
River Cruise Tour – Rhine or Rhone, Covers many European destinations
Tour du Mont Blanc Trek (TMB) – Mont Blanc Massif Switzerland, Italy, and France
Ultra Trail Race of Mont Blanc – 171 Km Ultra trail race
Mountain Zermatt Hiking, Biking, Trek, and Climbing – Switzerland
Mont Blanc and Matterhorn Mountain Hiking and Climbing – Switzerland-Italy
Chamonix to Zermatt Haute Trekking Route – Switzerland
High TrekkingTrails of the Bernese Oberland – Switzerland
Trans Tyrol Hiking – Austria Germany
Innergschlöss Glacier Trail – Hohe Tauern National Park, Austria
Fun Fact: Mount Everest is the parent peak of the Alps Mountain Range.
Do you like this article about the 4 Beautiful Mountain Range of the World You Should Visit Once? I hope you will experience the true beauty of Mountain ranges on your own and admire adventure, hiking, and trekking.
Enquire Us