Mardi Himal Trek - For close view of Fishtail and Mardi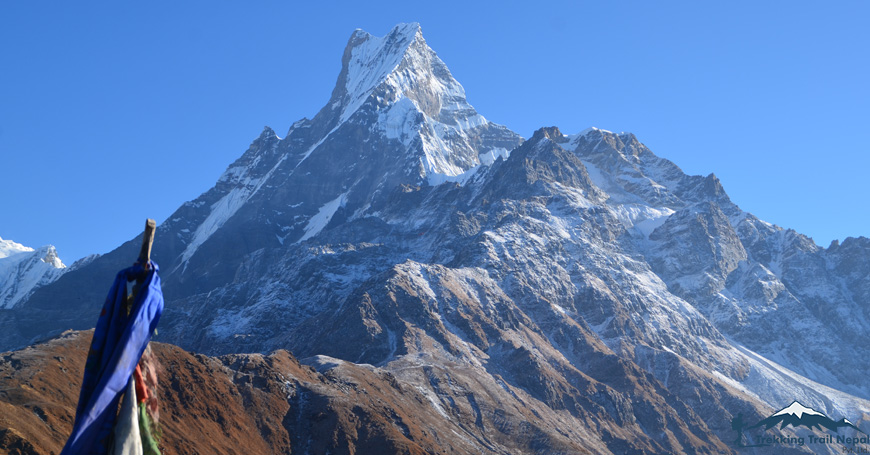 Mardi Himal Trekking takes you to the closest possible viewpoint for Macchapucchre (Fishtail ), Mardi and Annapurna Himalayas Ranges. Even you will feel the Himalayas exquisite vibes just close to your nose.
Peak Climbing and Trekking to Mardi Himal is getting popular for its close views of the Himalayas especially Fishtail and Mardi Himal. More Trekkers who are in search of Short and Easy Treks from Pokhara flooded in this trekking trail for Mardi Himal Trek. National as we international trekkers, Trek to this Mardi to get a close view of mountain Fishtail, which is not permitted for climbing. Besides this Hikers are curled up by the view of Mardi Himal, right next to Fishtail. Numbers of climbers increased recently in Mardi Himal Trekking Area as said by Mr. Sudeep Gutam. Mr. Sudeep operates biggest tea house in Mardi Himal High Camp and another in Shiding. He added A close view of the Himalayas has made this Mardi Himal Trekking trail most favored one even for Mardi Himal Climbing and for snow holidays in November, December, and January.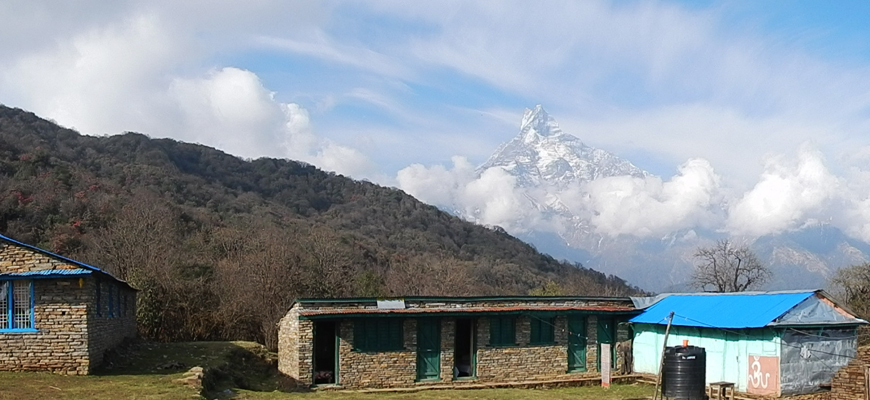 Mardi Himal Trekking Trail and Around
About 4 hours hike above Mardi High Camp at the elevation of 4500 m is located upper Mardi viewpoint. From Mardi Himal High Camp, trekkers will get the exquisite view of Himalayas ranges of Annapurna. Mt. Fishtail, Annapurna south, Annapurna III, HimChuli, SinguChuli, Tent Peak, GandharvaChuli, with 8000+ peak Annapurna I collectively. Most significantly, Mt Fishtail 6999m and Mt Mardi Himal 5587m just in front of your Nose. Which is the main attraction of Mardi Himal Trekking
Mardi Himal High Camp can be reached through the Trekking Trail of Mardi which is untouched by any motorable road in three days trek from Pokhara. Most of the trekkers start this Mardi Himal Trekking from Lumle, Kande, Dhampus, Pritam Deurali, Mardi Himal Low Camp, Mardi Himal High Camp, and end Adventure Mardi Trek via Siding and Ghalel.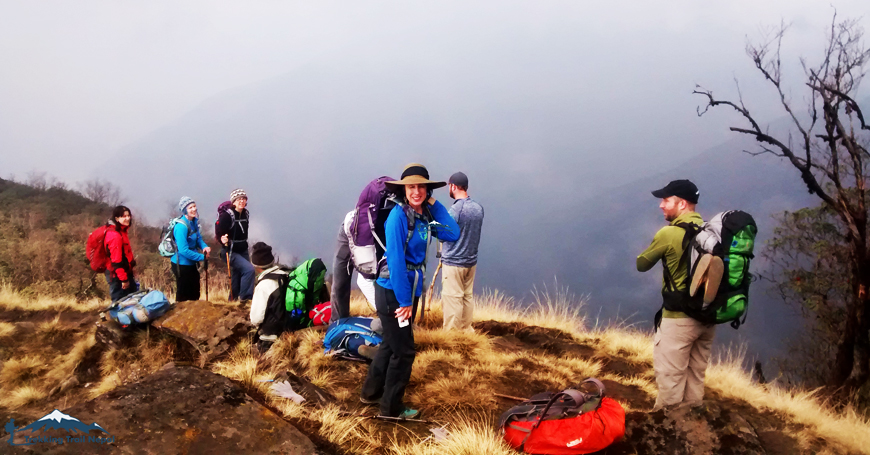 Virgin Trekking Trail of Mardi Himal makes this Trekking Trial more popular as Easy and Short Trek from Pokhara. 20 years ago Mr. Reshamla Gautam ( Father of Mr. Gautam ) started to serve as ( accommodate ) in his hut, alone, in this secluded in this Mardi area. I served them carrying the goods for 8 hours (for Local People ) on foot, he added.
Till the date, there are only a few proper tea-house in Mardi and Shiding area, under his operation today. His initiation has increased tourist and trekking activities in Mardi Himal Trekking Trail. In the earlier days, local people of Mardi Himal Trek used to promote by brochure, pump-lets and Adventure Trekking Agency, who dears to trek to new trekking area. But nowadays, Mardi Himal Trekkng Blog, Internet and digital media, bloggers adn blogging sites, make their promotion easier. Especially mouth marketing through the trekkers with trekking experiences of Mardi Himal Trek in International community attract more attention for trekkers to hike in Mardi Himal Trail.
Along with the international trekkers, Nepalese trekking groups come to Mardi Himal to experience the close Himalayas view. And numbers are increasing day by day. In the peak season, 6 to 12 group joins Mardi Himal Trek to climb Mardi Himal and aground 7000 trekkers complete the Mardi Himal Trekking Trail.

From the Trail of Mardi Himal Trek, Other trekking trails as Annapurna Sanctuary and Short ABC Trekking Trail, Mohare Danda, Jhinu Danda and Chhommrong and Ghandurng Village are clearly visible. All the trekkers ever surprised by the views of many Himalayas peaks from the same Point of Mardi Himal High Camp and Upper View Point Close to their eyes ever they have been from this Mardi Himal Trekking.
---

Trekking Trail Nepal offers Mardi Himal Treks with different flavors. We have Mardi Himal Yoga Trek, Mardi Himal Trekking and Short Mardi Himal Trek 2023 from Pokhara.
Enquire Us