Famous Trekking Routes in Nepal - Trekking Trails In Nepal
Looking for Famous Trekking Routes and Trekking Trail in Nepal? Everest Base Camp Trek, Manaslu Circuit Trek, ABC Trekking, Langtang Trekking, and Annapurna Circuit trekking are the 5 famous Trekking routes in Nepal.
Beside adventure sports like rafting, bungee jumping, canyon swing, paragliding, canyoning, rock climbing, trekking is another attraction here in Nepal for the tourists. Each year, people from different countries visit here to do the Trekking in different regions. It is the best way to explore nature. Different mountain ranges, well preserved endangered wildlife, plants, waterfalls, and glaciers can be seen during this trek.
Choose The Famous Route for Your Trekking in Nepal.
Most of the popular trekking trails in Nepal are well organized and there are local tea houses, guesthouses, or lodges. However, there are few trekking trails that require fully tented or camping, which is an adventure of its kind. While trekking in these trails, trekkers must get TIMS Card in order to keep a record of the visitors and track the locations. These TIMS card are generally issued by Trekking Agency Association of Nepal. If you book with Trekking Trail Nepal, we will manage to get a TIMS card for you. It is mandatory for foreign trekkers to get a TIMS card in order to know about your location and details during the trekking. Also, there are few places like Upper Mustang, Manaslu, and Dolpo Trekking Region, you have to get a special permit before trek and you have to hire a licensed guide while trekking in these restricted regions. Furthermore, Community Trekking like Mohare Danda Trekking, Khopra Trekking and High Bridge Baglung Trekking are best popular trekking routes in Nepal.
Here are the 5 Best Yet Famous Trekking to choose in Nepal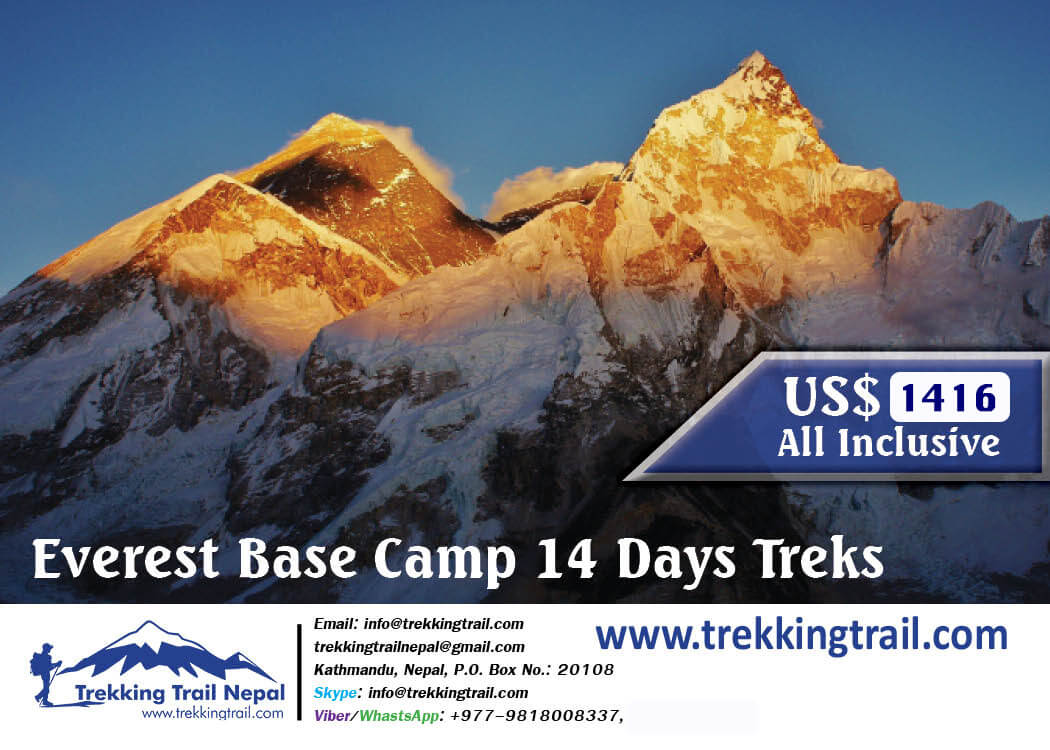 1. Everest Base Camp – Famous Trekking Routes in Nepal Even World
Everest Base Camp Trek or EBC Trekking is one of the famous trekking trails here in Nepal. This trek will give a chance to get a glimpse of mighty Everest. This 14 days trekking will take you to a different parts in the Khumbu region. The Khumbu glacier is the largest glacier in this region and is the major attraction here. The highest altitude you will be gaining is up to Kala Patthar (5545 m). Lhotse, Pumori, Ama Dablam, Thamserku, Everest are some of the mountains that you will see during this trek. Beside these, you will be able to see different wildlife and vegetation during Everest Trekking.
Everest Base Camp Trek is not only the Famous Trekking Routes in Nepal But known as the best trekking of the world.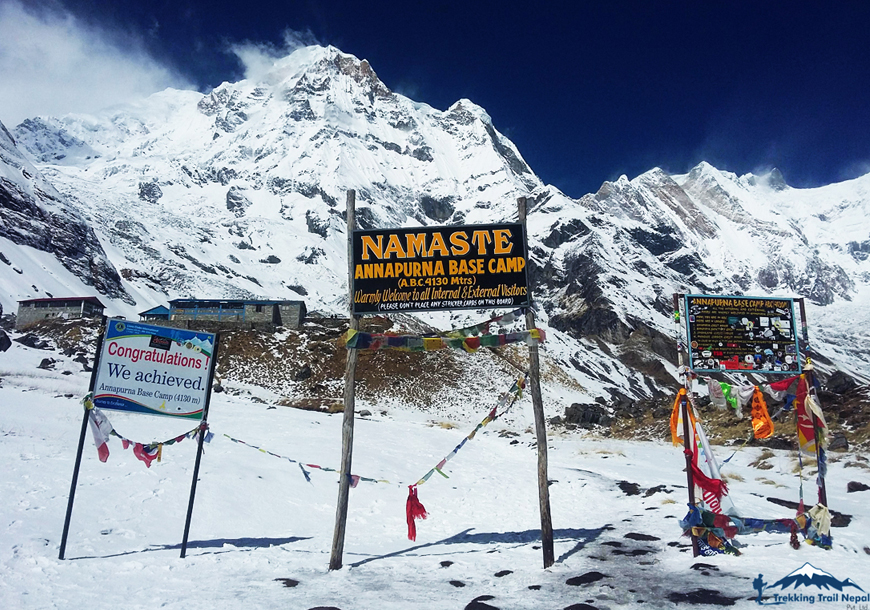 2. Annapurna Base Camp is known as ABC Trekking – Short as Famous
Annapurna Base Camp (ABC) Trekking is a moderate trek and is popular among the tourist. ABC Trekking starts from short drive from Pokhara and it will take about 10 days to finish this trek. Annapurna, Macchapuchre, Dhaulagiri, etc. are different mountain ranges that you will see during this trek. The maximum altitude that you will be trekking is up to 4320 m at the base camp. This is mostly tea house trek and the best season for trekking in this region is autumn and spring. During this ABC Trekking, you will see people from different communities like Brahmins, Chhetri, Magar, and Gurung. While passes through the village like Dovan, Chomrong, Annapurna Base Camp, Bamboo, Jhinu, etc.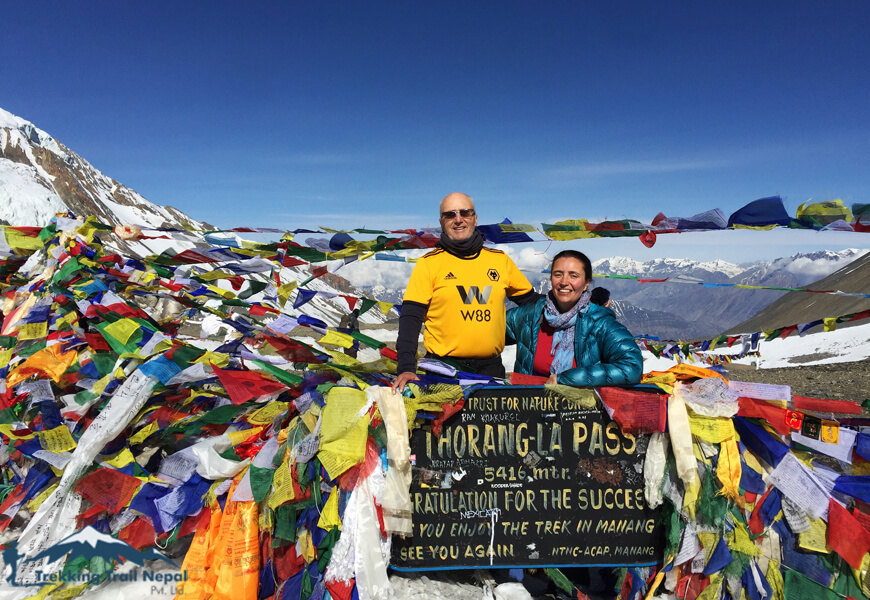 3. Annapurna Circuit Trekking - The Highest Pass of Throng La
Annapurna Circuit trek will take you around the entire Annapurna Trekking Region above all around the Annapuran Himalayas. It will take around 21 days to complete this trek. You will be walking around the bank of Kali Gandaki river and its gorge. Kali Gandaki Gorge is the deepest gorge of the world and passing Thorong La Pass. 5416 m high pass is the highest point in this Annapurna Circuit Trek. Annapurna, Dhaulagiri, Manaslu, Nilgiri and many mountains can be seen during this trek. Furthermore, you will also visit one of the holiest shrine here, Muktinath Temple.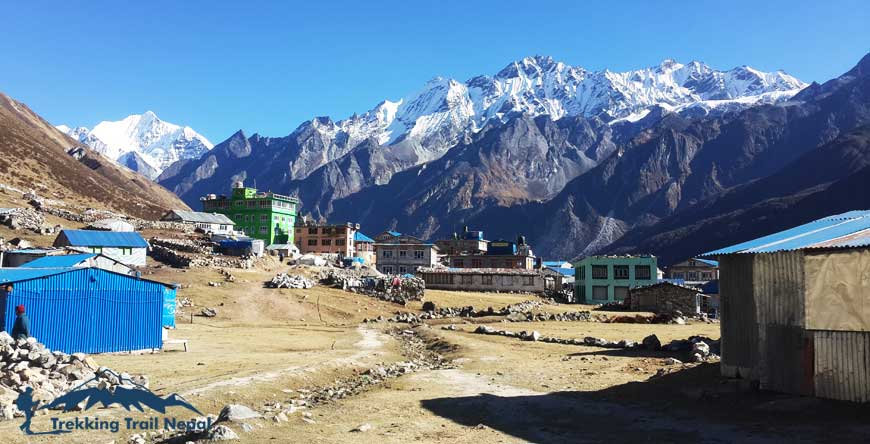 4. Langtang Trek - Popular for Easy and Short Trekking Route
Langtang Valley Trekking is the shortest closest yet trekking route from Kathmandu. It will take about 8 to 10 days to complete this trek. The major attraction of this trek is the Tamang and Heritage along with the Himalayas. Where you will experience the local Tamang culture, Nature and lifestyle. Other attractions here are the monastery in Kyanjing Gompa and Langtang valley itself. The Langtang Valley is located at the lap of beautiful mountains, which make Langtang Trekking full of memories. This moderate to difficult level trek will take you up to Tserko Ri which is about 4984 m.
5. Manaslu Trek - The Best New Circuit Route in Nepal
This Manaslu trekking offers a beautiful scenic view of glaciers, valleys, and mountains like Manaslu and Larkey pass. Manaslu Trekking is the new but A Famous Trekking Routes in Nepal, nowadays. You have to get a special permit and hire a licensed guide in order to do this trek. Within moderate to difficult trek will take you the Manaslu Base Camp (4400 m) and Larkey Pass (5160 m). Larkye La Pass is the highest point of the Manalsu Circuit Trek. This needs a little long tough hike to cross it. Circuit Trek of Manaslu is full of adventure but comes under isolated, remote, and challenging trekking trail Nepal. The trail passes through different villages, forests, and banks of the Budi Gandaki river. Manaslu Trekking is also known as Manaslu Circuit Trek or Manalsu Larkya La Pass Trekking.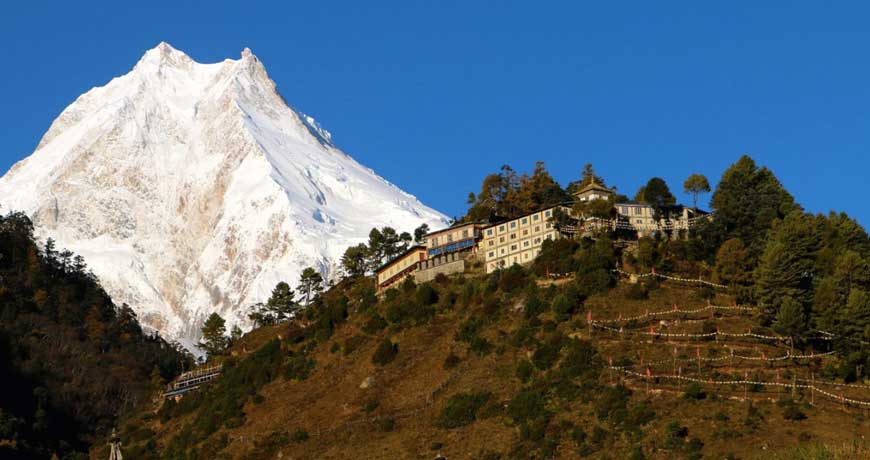 Opened in early 1990s for trekking, this Manaslu trek is attracting many tourists due to variation in the landscapes and the beauty of nature. Autumn and spring is considered as the best season for Manaslu Trek. Since the weather will be clear and we will get a chance to see the panoramic view of mountain ranges throughout the trek. Trekking Trail Nepal also offers Short Manaslu Trekking for those who need short trekking package in Nepal.
Choose the Best as Well Famous Trekking Route for your adventure Trekking in Nepal.
Enquire Us