Free Everest Base Camp Trekking 2021-2022
Free Everest Base Camp Trek 2021-2022 of Trekking Trail Nepal Provides Free Trekking Guide in Nepal for your dream to reach Everest Base Camp in your limited resources. Free Everest Base Camp Trekking is a special offer from Trip Planner of Trekking Trail Nepal Mr. Apar Datta. This special Free Trekking in Nepal will operate on specific dates around the year for much different trekking trail of Nepal.
Are you looking for free trekking guide for your Himalayas Trekking in Nepal? If yes, then you are in Right Place. Free Everest Base Camp Trek of Trekking Trail Nepal with Trekking Guide Mr. Apar Datta is the best for you.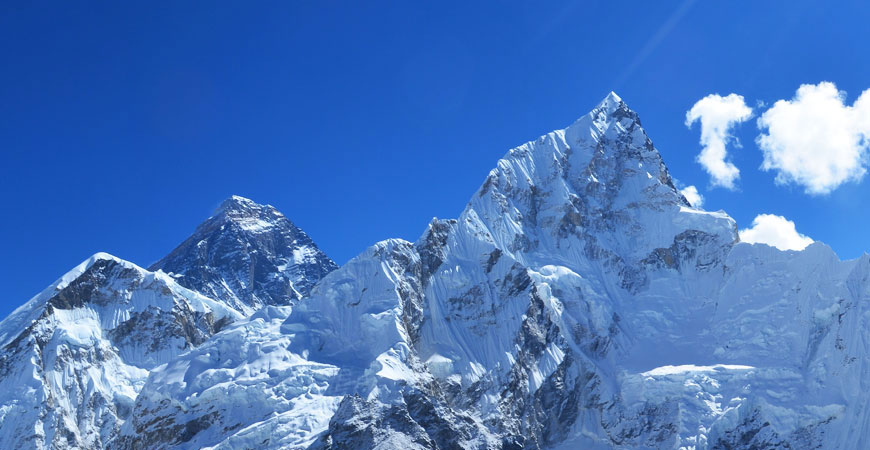 Trekking Trail Nepal's Trip Planner Mr. Apar Datta will lead you on your Dream Trekking In Nepal. He has over 9 years of experiences in Trekking, Tours, and Adventure in the Himalayas of Nepal, Bhutan, and India.
If you are interested to join Free Everest Base Camp Trek of Trekking Trial Nepal with Mr. Apar Datta, Please Read the Following Conditions and Notes:
You does not need to pay for Trekking Guide Not even Flight Tickets to and from Lukla, which cost about US$ 100, Transportation, Food and other expenses.
Al Fooding and lodging, National Park entry fees, National Parks entry, Permits, TIMS Card, Local Government fees, museum, and monuments entry fees should be bear by trekkers. In addition to this, All drink Tits bits, communication, laundry, Shower etc will be paid on the spot on Trekking Trail Nepal on this Free Everest Base Camp Trek with Mr. Apar Datta.
If you need the porter for your Free Everest Base Camp Trek or other Free Trekking in Nepal provided by Trekking Trail Nepal with your trekking guide Mr. Apar Datta, you have to pay to the porter ( In The Hand of Porter )before the starting of Free Trekking In Nepal.
This Free Everest Base Camp Trek is a group trek and all Trekking Itineraries, Conditions, and issue will be settled by Trip Leader and Trekking Guide Mr. Apar Datta.
No Trekkers of Free Everest Base Camp Trekkers allowed skipping any lunch, dinner, and breakfast on normal conditions.
This Free Trekking In Nepal follows the classical Trekking Trail to Everest Base Camp Trek of 14 Days which includes 2 acclimatizations and rest day in Namche Bazar and Dingboche. You can check DETAIL ITINERARY or OVERVIEW 14 Days Free Everest Base Camp Trek 2022. If you need the detail Itinerary of Free Everest Base Camp Trekking and Everest Base Camp Trekking pre-information please proceed the link below of Itinerary.
Free Everest Base Camp Trek Itinerary
Day 1 Arrive in Kathmandu and meet Guide and Other friends.
Day 2 Kathmandu to Lukla Flight and Trek to Phakding.
Day 3 Lukla to Namche Bazar.
Day 4 Namche Bazar Acclimitazation, Hike to Everest view hotel and Khumjung.
Day 5 Trek to Deboche via Tengboche.
Day 6 Trek to Dingboche.
Day 7 Dingboche Acclimitazation hiking.
Day 8 Trek to Lobuche
Day 9 Trek to Gorekshep and Everest Base Camp.
Day 10 Hike to Kalapatthar and hike down to Pheriche.
Day 11 Hike down to Namche.
Day 12 Hike down to Lukla.
Day 13 Fly back to Kathmandu.
Day 14 End of free Everest Base Camp Trekking. Everest Base Camp Trekking Information and Detail Itinerary.
Join Apar for Free Everest Base Camp Trekking of December 9, 2021-2022, Join Now
Everest Base Camp Trek Cost
This might create some common Question in your mind. Actually how much it cost to join Free Everest Base Camp Trek in Nepal with Trekking Trail Nepal? This is the extreme questions how much it cost. The cost of Free Everest Base Camp Trek might different as in others Trekking in Nepal as available markets. In Markets price of Every trekking In Himalayas of Nepal are different. Although you will hike in the same Trekking Trail, almost every night you will sleep in same Tea Houses, you will enjoy the same splendid views of Himalayas and Nature, you will choose your meals and drink from the same menu But other extra services determines how much exactly cost for you to complete your Adventure Dream to be in Everest Base Camp.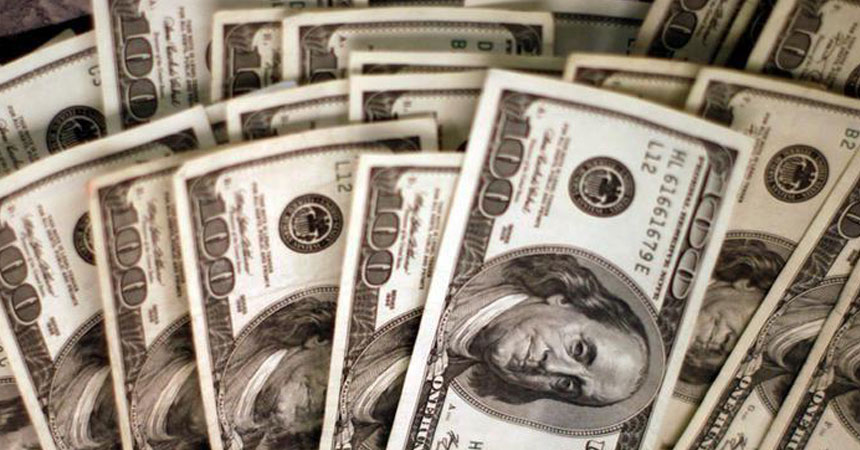 Normally, you can find Budget Everest Base Camp Trek of 14 days from 999 US$ to 1799 US$ Per person. The price will go even higher for Everest Base Camp Trek with Heli Fly Back to Kathmandu and Luxury Everest Base Camp Heli Tour.
With the following pricing, you can calculate your own price How much it will cost to do 14 days Free Everest Base Camp Trek with Mr. Apar Datta. Porter Per day will charge 17 USD. But one porter will carry 2 duffels bags. It means you will pay around 8 US$ per porter for one day. For this rate, you must hire your porter from day 1 to last day of trekking in Nepal. Which can be done in Lukla Airport ( So you don't need to pay for the flight of Porter too) for Free Everest Base Camp Trek, In Pokhara for Chitre High Bridge Baglung Trekking, Free Poon Hill Ghandrung Trekking, Free Dhaulagiri Sanctuary Trekking, and Free Guerrilla Trekking.
Kathmandu Hotel will cost 25 to 45 US$ per night for 2 people on twin sharing in 2star to 3-star hotel with breakfast in tourist hub Thamel. But there are a lot of hostels around Thamel which you can book on the night in 5US$ person.
It will cost about 7 US$ from Airport to Thamel in Daytime in the cab. While they charge you about 11 US$ on the night shift to reach Thamel. One cab can carry for 3 People and their luggage.
Kathmandu Lukla Kathmandu Flight: For Everest Base Camp Trek and all Everest Region Trekking, it will cost about US$ 322 for one person.
Everest Base Camp Trekking Permits fees: 20 USD charges for TIMS ( Trekkers Information Management Systems ) Local Government Entry Fees of Khumbu Pasang Lamhu Rural Municipality cost Nepalese Rupees 2000 which is roughly equal to USD 20.
Sagarmatha ( Everest ) National Park Entry Fees will be Nepalese Rupees 3390 which is equal to USD 34 you will pay in Monjo Village on the way to Everest Base Camp Trek on day 2 of Trekking.

Accommodation and Fooding Cost for Everest Base Camp Trek
Hospitality is in the heart of Nepalese People. But due to the overflow of trekking activities in Nepal especially in Everest Base Camp Trekking Trail. It turns to commercial due to huge investment on all things. All resources must be carried by Chopper, mules or human. This compels them to cover all the cost and add some profits to their every service.
Accommodation will be standard tea house in twin sharing. This cost from 350 to 700 Nepalese rupees for one room per night. These rooms are common. The restroom will be outside of rooms but in the same complex mostly on another corner of same floors.
In this common accommodation hot shower cost your from 350 Nepalese rupees below Namche and 500 Nepalese rupees after Tengboche. If you need a room with attached bathroom mostly they have the hot shower in the room if there is running water. If not they will provide bucket shower at that price. This rooms with attached bathroom will cost 1500 Nepalese rupees to 3500 Nepalese rupees.
Standard Lunch, Breakfast, and dinner will cost about 600 to 1200 per dish on average. Normal Tea and coffee will cost your 60 Nepalese rupees In Lukla. Note:
All these prices will continuously rise when we go nearby the Everest Base Camp
Package Drinking water cost you 150 Nepalese Rupees in Lukla until the end of day 2. While price goes up to 400 Nepalese rupees in Gorekshep 5140 m, where we will sleep one night with one lunch dinner and breakfast.
Must Do Note For Free Everest Base Camp Trek with Trekking Trail Nepal
You must have your ticket on the same flight of your Free Everest Base Camp Trek Guide Mr. Apar Datta. You can Ask Apar about the flight details.
Must provide some gratitude or tips for porters since they are bloodlines of Trekking in Nepal.
Must have Travel Insurance which covers, High altitude medical evacuation for alpine trekking trail of Himalayas.
Free Trekking In Nepal with Trekking Trail Nepal
If you are in the group of 6 members in your group then only Trekking Trail Nepal will provide the free guide for your Everest Base Camp Trek, Dhaulagiri Sanctuary Trekking, Chitre High Bridge Baglung Trekking, Poon Hill Ghandrung Trek, GuerrillaTrekking.

Feel east to write Apar Datta, about your need for Free Trekking Guide In Nepal.
Enquire Us