7 Grund an Mohare Danda Trek
Mohare Danda Trek ist eine der einfach Wanderungen in Nepal, was in Pokhara beginnt. Je nach Interesse können Sie entweder einen Kurzen Mohare Danda Trek - Nepal oder einen klassischen Mohare Danda Trek machen. Die Gemeinschaftsinitiative beherbergt, Erfahrungen mit dem wahren ländlichen Nepal und Menschen, die ihren Alltag mit großartigem Blick auf den Himalaya genießen, machen den Mohare-Trek am besten. Darüber hinaus machen der Rundkurs und der Aussichtspunkt Mohare Hill und Poon Hill den Mohare Danda Trek zu einem Best Easy Short Trek von Pokhara.
Nepal ist alles bekannt als Land des Berges. Everest mit hohem Himalaya und reich an Kultur und Natur. Wenn Sie mehr als nur Everest Base Camp Trek mit einem ländlichen Lebensstil erkunden möchten, ist Nepal Community, Kultur und Tradition Mohare Danda Trek die beste Wahl. Hier gibt der Trekking Trail Nepal den 7 Grund, an Mohare Danda Trek.
1. Ansicht von Mohare Danda Trek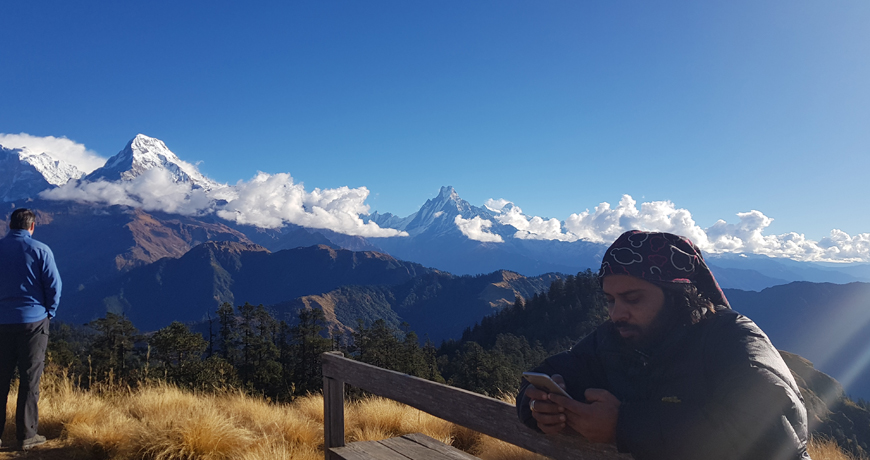 Auf jedem Trekkingpfad in Nepal finden Sie die atemberaubenden Ausblicke auf den Himalaya. Darüber hinaus erhalten Sie mit Mohare Danda Trekking einen beeindruckenden Panoramablick auf den Himalaya mit einer Mischung aus Gemeinschaftswanderweg, Dorflebensstil und ländlicher Tradition und Kultur Nepal.
Darüber hinaus erhalten Sie mit Mohare Danda Trekking einen beeindruckenden Panoramablick auf den Himalaya mit einer Mischung aus Gemeinschaftswanderweg, Dorflebensstil und ländlicher Tradition und Kultur Nepals. Ebenso ist die Höhe von Mohare Hill mehr als der Poon Hill und macht zusätzliche Himalaya-Gipfel sichtbar. Vom Gipfel des Mohare Danda aus sehen Sie über 29 Gipfel der Annapurna, Dhaulagiri und Manaslu Himalayas mit drei über 8000 Gipfeln.
2. Die Einheimischen um Mohare Hill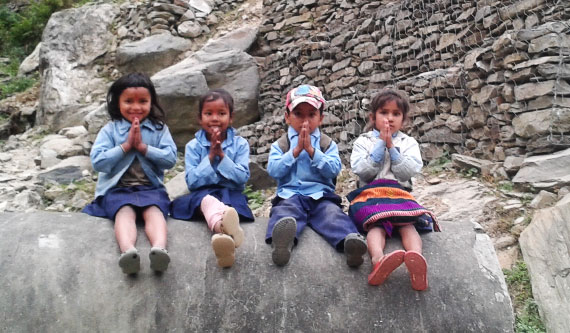 Der Community Trekking Trail von Mohare Danda kommt aus der lokalen Gemeinde Nagi Village, um den Lebensstandard mit Trekking und touristischen Aktivitäten zu verbessern. Die Einwohner von Nagi, Banskharks, DandaKharka und Tilkot leben auf die gleiche Weise wie vor Jahrhunderten. Die ethnische Gruppe von Magar und Pun dient hauptsächlich in Gurkhas-Soldaten für die britische Armee, die indische Armee und die Polizei in Singapur.
Das Leben in einem abgelegenen Dorf mit eigener Kultur, Tradition und Festen macht Mohare Danda Trek in der Nähe von Menschen und ihrem Lebensstil.
3. Mohare Trek - Ein nachhaltiger Community Trek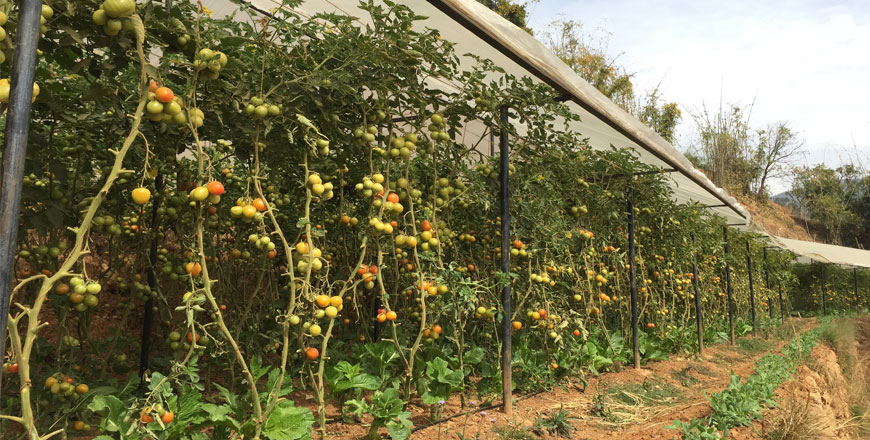 Mohare Danda ist der Teil des Community Trekking Trail von Annapurna und Dhaulagiri. Dieser Trekkingweg wird in Betrieb genommen, nachdem die örtliche Gemeinde mit dem Micro Enterprise Development Program finanziell und technisch begonnen hat.
Dieses MEDEP-Projekt von UNDP verfolgt die nachhaltigen Entwicklungsziele von Parvat und Myagdi District mit der Schaffung von Arbeitsplätzen und Einkommen. Mit dem ökologischen Landbau in Nagi, Community Lodges und Homestay-Betrieb, der Büttenpapierindustrie, der Bewahrung der lokalen Kultur, der Tradition und des Lebensstils ist dieser Mohare Danda Trek ein bestes Beispiel für einen nachhaltigen Trekkingpfad.
Mohare Danda Trek ist das erste Community Trekking in Nepal, das der Community mehr Nutzen bringt als dem Einzelnen.
4. Die Felder und Lebensmittel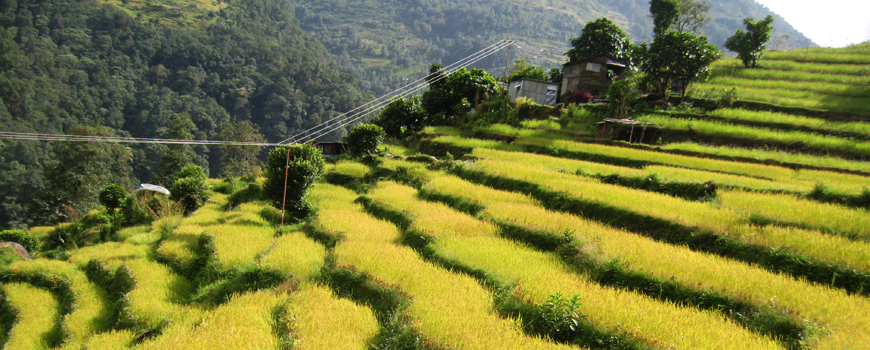 Annapurna Trekking-Region mit mehr Früchten, Gemüse und Getreide im Vergleich zu den beliebtesten Trekking in Nepal Everest Trekking Nepal. Wanderung nach Mohare Danda durchquert die kultivierten Ackerflächen mit kleinen traditionellen Dörfern wie Banskharka, SuntalaKharka, Nagi, Lespar, Tilkot und Danda Kharka.
Obstgarten aus Orangen, Birnen und Guave mit grünem Alpenwald macht Mohare Danda Trek natürlicher. Neben dem ökologischen Gemüseanbau macht die Haltung von Rindern, Schafen und Ziegen alle Speisen und Getränke auf Mohare Danda Trek biologisch und im Garten frisch.
5. Home Stay und Community Lodge Unterkünfte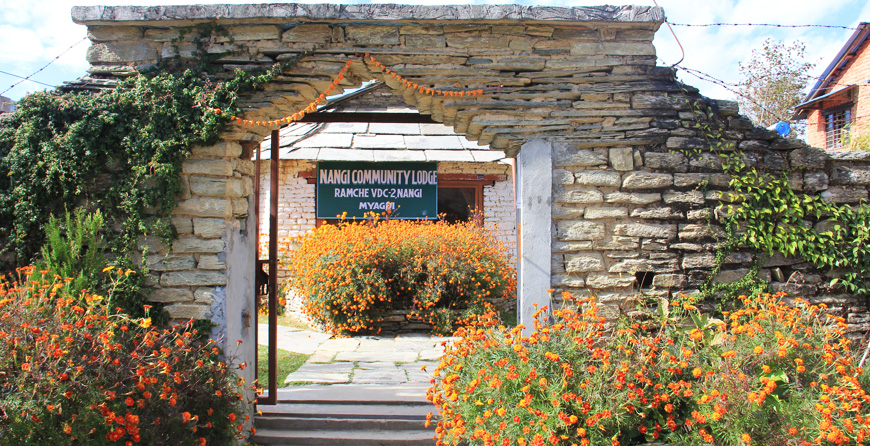 Alle Unterkünfte auf Mohare Danda Trekking werden von den Annapurna Community Lodges im Ramche Valley, Danda Kharka, Bans Kharka, Tilkot Village und Mohare Danda betrieben. Zusätzlich zu diesem traditionellen Gastfamilienaufenthalt wird es für große Gruppen und in der Hochsaison des Trekkings angeboten.
Wenn Sie Zeit mit traditionellen Einheimischen verbringen, ihr Leben hautnah erleben und typische Gerichte, Snacks und Getränke teilen, werden Sie sich wie zu Hause fühlen.
6. Flexibilität und Zentrum vieler Trekkingpfade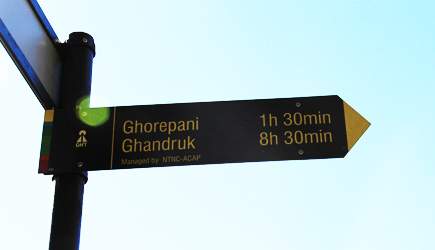 Genau wie das beliebte Trekkingziel Poon Hill ist auch dieser Mohare Danda (Hügel) das Zentrum vieler anderer Trekking wege. Dies macht eine flexible Reiseroute zur Auswahl der Trekkingwege mit Mohare Danda nach Ihren Tagen und der Zeit, die für das Trekking in Nepal verfügbar ist.
Einige dieser Trekkingrouten sind die besten kurzen Wanderungen von Pokhara, während andere bis zu einem Monat verlängert werden können. Nahezu alle Trekking-Cover von Mohare Danda fallen im moderaten Trekking auf 4130 m im Annapurna Base Camp (ABC).
Einige der beliebtesten Wanderwege können sich mit diesem Mohare Danda Trekking verbinden:
Mohare Danda - Poon Hill Trekking (3-5 Tage)
Mohare Danda - Ghandrung Trek (3-5 Tage)
Mohare Danda - Hot Spring Trek (5-7 Tage)
Mohare Danda - Mardi Himal Trek (10-14 Tage)
Mohare Danda - Khopara Trekking (9-12 Tage)
Mohare Danda - Jomsom Trek (8–11 Tage)
Mohare Danda - Annapurna Base Camp Trek (12-16 Tage)
Als Ergebnis können Sie den Alternative Trekking Trial von Poon Hill über die nächsten Bergstationen von Mohare Danda verfolgen. Überspringen Sie das geschäftige Ghorepani Poon Hill Trekking, aber Sie können Poon Hill auf dem Trekkingpfad Mohare Danda Trek ohne zusätzliche Tage besuchen.
7 . Der echte Poon Hill Trek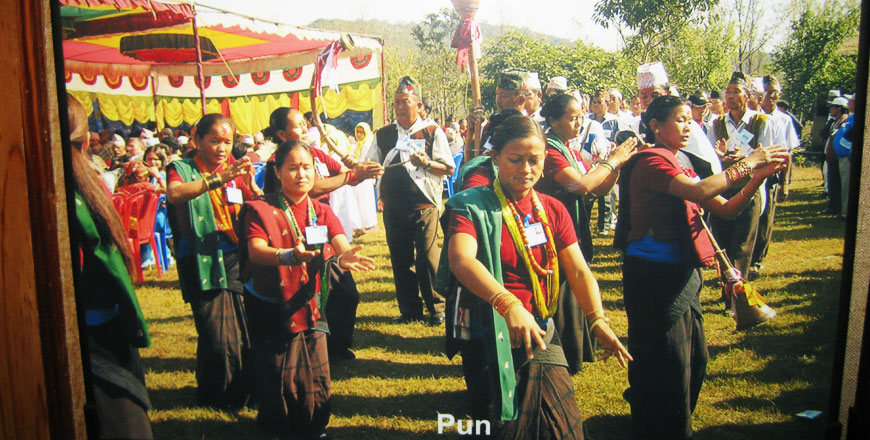 Die Menschen geben diesem Mohare Hill den Namen Real Poon Hill, der spektakuläre Ausblicke auf den Himalaya, echte Dörfer von Pun bietet. Dörfer wie Nagi, Bans Kharks, Tilkot, Danda Kharka sind die Siedlung von PUN MAGAR, von der der Name POON HILL abgeleitet ist.
Wenn diese 7 Gründe nicht ausreichen, um sich Mohare Danda Trek anzuschließen, schreiben Sie uns bitte zurück.
---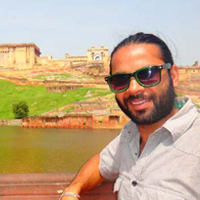 Über den Autor
Apar Datta
Trip Planner / Explorer und Owner
Trekking Trail Nepal.
Sogar nach den Master-Abschlüssen im globalen Marketing verfolgt er weiterhin seine Leidenschaft für Abenteuer. Er führt extreme Trekking-Guides durch, um den Hidden Himalaya und die Of the Beaten Trekking Trails zu erkunden und den Trekking Trail Nepal Pvt Ltd.
Er verfolgt sein Kernziel von Fair Price zum Gast mit echten Bodeninformationen, durch die Sie keine Unterschiede im Umgang mit Trekking und Erfahrung mit dem Guide erfahren. Er kann per Email und Instagram verbunden werden.
Enquire Us