Corona Virus Change Nepal Trekking
Nepal is one of the most popular places for trekking. A small country in South Asia known as the Kingdom of Himalayas is indeed Nepal. Trekking and Nepal go together like peas and carrots. Times have been tough these days. Corona Virus Nepal Trekking has been a common term to indicate the industry being damaged by the virus. The close bond of Nepal with Trekking is because of the numerous trekking routes it has. About 8 out of 10 mountains over 8,000 meters are here. From Dhaulagiri to Mount Everest, Nepal indeed holds the place of Cloud Nine for trekking and hiking. Stick to the end of the page to know about how COVID-19 has affected trekking in Nepal.
COVID-19 and Nepal Trekking
Every good thing has some obstacles on the course. Likewise, Corona Virus is that obstacle that has changed the overall trekking scene in Nepal. It came in like a wrecking ball and shattered everything. Nepal had just introduced the Visit Nepal 2020 campaign to attract a maximum number of visitors. To boost up the tourism revenue to $2 billion, the campaign was bound to be a great success. However, things didn't go as planned. The virus had some other plans. It completely halted the campaign and made everyone lockdown in their homes. People could not get out of their homes. They could not travel around the city. So imagine how would they trek? Corona Virus change trekking in Nepal in many ways.
Nepal Trekking During Corona Virus
The first Corona Virus case was detected on Jan 13, 2020. He was a medical student at Wuhan. It was just the beginning of a very bad phase. Before the COVID cases started to emerge in Nepal, trekking was already going through a bad phase. As tourists from abroad could not come to Nepal because of the virus. Especially people from China could not travel as the number of cases was at a peak in China.
After that, the COVID-19 cases in Nepal started going high. The government initiated lockdown and strict monitoring. It was the time when people could not get out of their houses and were in a tough time. People who used to go on trekking often had the worst time out of anybody. As it was not their forte to be staying inside the house all day doing nothing. Months passed and finally after 4-5 months, the thing regarding smart lockdown started.
People could come out of their houses, but it still was so scary to be roaming around. Trekking still had not got its approval to be resumed at the moment. Even though it was resumed, there was not a chance for international tourists to come and travel. Moreover, only internal tourists travel at that time. As things stand, Travel and Tourism have to soar high to be in the position before the pandemic.
How does Corona Virus Change Nepal Trekking?
COVID-19 is a viral disease caused by Corona Virus. It has affected a large number of people over the globe. In Nepal, more than 9,500 people have already been dead from the deadly disease.
Even though the government has initiated vaccination all over the country, the vaccines are still not surplus to all the people. All the people have not gotten full vaccination. So, it's still hard for people to travel freely without any precautions. However, if you are fully vaccinated, it's not that you should not wear a mask. A precaution is always good. You may have done something for yourself and other people too. With the rise of COVID-19 cases again, Nepal Government has imposed a second phase of lockdown which lasted for about 2 months. This time it was kind of different. But, still, it was bad for trekking and travel.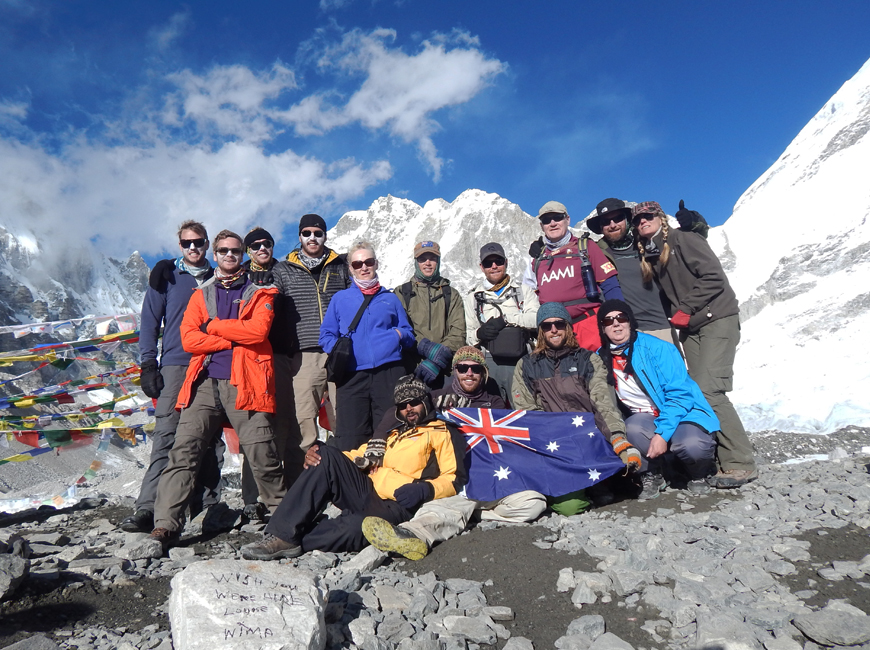 Fun Fact: Mike Posner summited Mount Everest on 2nd June 2021.
Do you know Mike Posner, I took a pill in Ibiza singer summited Mount Everest on 2nd June 2021. The Grammy-nominated artist trained hard to be prepared for the climb. The hard work simply paid off. Before he took a pill in Ibiza and now he has summited the world's highest peak. He has said in an interview that the sunrise from Everest is the best sunrise he has ever seen in his life.
Corona Virus has changed trekking in Nepal once and for all. It can be a good thing or a bad thing depending on the circumstances. We may see the following things after the COVID-19 pandemic ends in the trekking scene of Nepal.
End of Group Join Treks and Rise of Private Trekking
As COVID-19 is a contagious disease. The more you interact with other people, the more you have a chance of getting infected. So, people even after COVID ends, might incline to private trekking. Before people used to travel with the group for weeks and have real fun. But, the tables have turned now. Group Trekking may come to an end. Meanwhile, Private Trekking is on the verge of rising. You never know, what will happen? It is the possibilities that we are talking about.
Popular Trekking will not be the first choice anymore
As already mentioned, people will mostly avoid crowded trails. Popular Trek has a higher number of visitors every year. More the visitors more will be the cost of food and accommodation. Also, people will not want to expose themselves to a large number of people. They will try to be on the safer side, even though they are having more fun. Most people still will want to go to popular treks. As some travelers do have a dying wish to go to their favorite destination. And we respect that as fellow travelers.
As for how things are going right now, people are going on Makalu-Barun Trek and Mohare Danda Trek to avoid the crowded trekking trails. It is all to have fun and also to be on the safer side of things. In May 2021, Everest Base Camp Trekkers suffer a big problem during the trek in Nepal. One or two trekkers got COVID-19 positive. It was really hard for the health care officials to deal with that uneven situation. So, to avoid such a frightening experience, popular trekking will not be the first choice.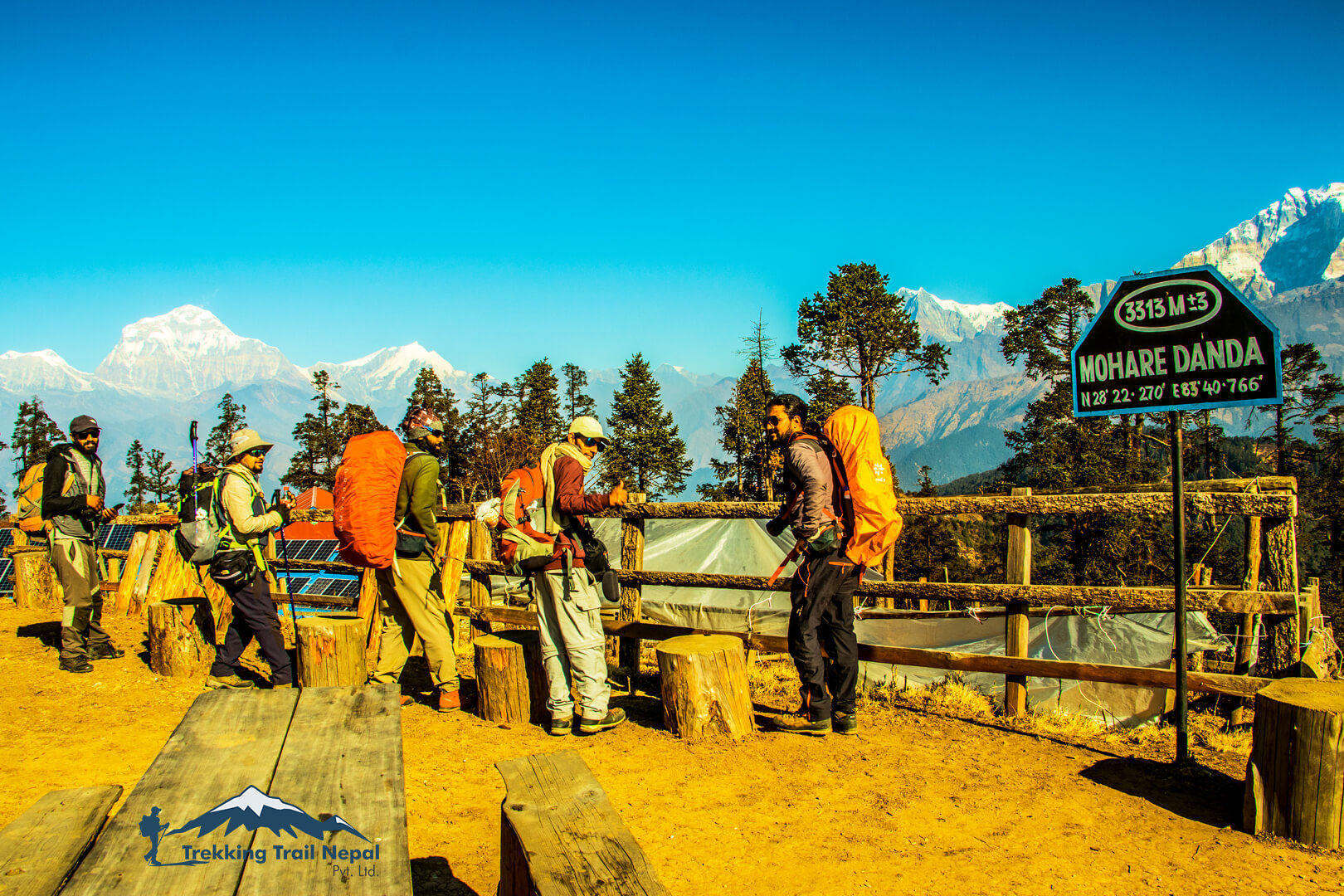 Little change in visitors numbers in post-COVID-19
There will be little change in the number of visitors coming. Small trekking areas such as Mohare Danda Trekking and Langtang Valley Trek will eventually receive a relatively higher number of visitors. The post-pandemic phase can be a boon to the less popular trekking trails.
It will be a big boost up for the local people. They can provide the best services to the visitors, and gain benefits from the revenue they generate.
Off-Season Treks are getting popular
Imagine you are going to watch a normal movie in a movie hall 4 weeks after its release, you will probably find a maximum of 3-4 people in the theatre. Likewise, if you go on an off-season trek, chances are that you will avoid crowds in the trails. And the best way to be safe from COVID is to avoid the crowd. If the COVID-19 cases cease on any condition, it will be great for everyone in the world. But, the chances of getting infected again might be low but never zero. Right?
In such cases, if you want to go on a trek and still be on the safer side of things, Off-Season Treks are the best.
Are Off-Season Treks always best to go on?
Many people will want to go on off-season treks to avoid crowded trekking trails. But, is it safe to go on an off-season trek? Well, the possibilities are many. Off-season treks may be utterly dangerous. Firstly, Imagine going to Everest Base Camp Trek in winter, it is the worst adventure plan you will ever make. EBC during the winter season is way too risky. The snowfall is too high making the trails slippery and harder to walk on. In addition, the weather is too extreme. You may get sick because of altitude sickness and cold weather. There are things you should pay attention to before going on an off-season trek. Following are the things you should take care of before planning to go on an off-season trek.
Weather
Weather is the foremost thing you should take count of. Researching well about the weather makes you prepared for the big and tough journey ahead. You can take the necessary equipment with you on the trek.
Other Trekkers Experience
The best lessons of life are not from the books. Some are from experience. Experience is the biggest teacher in life. You can consult about the trekking trail with the trekkers who have gone on the same trek before at the same time. Asking a trekker about the experience of Ghorepani Trek in the spring season if you are going in the winter season, is a bad move. You may know a lot about the trek. But, the reason you are asking about the experiences will not be met.
Health Condition and Trekking Experience
Planning to go on an off-season trek? And you have not gone to a check-up is a bad move. You should go to check up and if any issues are there, it will be best to resolve the issues first. Imagine in the middle of the trek, any mishap happens. It would be the worst thing to have in a trek.
Choosing treks on your trekking experience is a precautionary move. If you are a hardcore trekker, you may deal with problems easily. However, it is not the same for every trekker.
High Demand of Budget Treks in Nepal
Budget Treks are the treks that can be completed on a small budget. They are in high demand. People don't' like to go on a popular trek because of the crowd and the high cost. It has helped the budget trekking areas to prosper. Small hotels in the trekking trails can get high benefits from it. The exposure of the small trekking areas is on a high phase. They don't charge a lot and provide food and lodging with the best hospitality. So, visitors who visit for the first time will eventually come back for a second time.
Frequently Asked Questions regarding Corona Virus Changing Trekking Nepal
Is Nepal open for trekking?
There is a popular question circulating all over social media. The question is Is Nepal open for trekking or not? Well, Nepal is open for trekking but there are many rules and regulations you need to follow. There are various travel restrictions and visa regulations for foreign nationals coming to Nepal.
Following are some guidelines to be followed by the foreign nationals coming to Nepal.
Only the airline passengers having the latest 72 hour PCR Validation Report can travel to Nepal.
The passengers need to stay in a 10 days hotel quarantine.
Only after getting verified as COVID negative, they can continue their trip or trek.
To sum up, in short, Nepal is open for trekking. But to travel to Nepal and trek, you need to be COVID negative. It is for the safety of both the visitors and the local people.
But, what if a tourist gets infected with the coronavirus during the trip? He will get the necessary treatment. But, it depends on the condition of the hospital he is going to. The best thing to do is to get fully vaccinated before travel. Consequently, the chances of infection are minimum, to say the least.
Will the pandemic ends the Trekking Industry of Nepal? (Corona Virus Nepal Trekking)
Another thing people have a lot of curiosity about is the pandemic and its effect on Nepal's Trekking Industry. Since the pandemic has caused a heavy loss in the revenue and overall travel industry. It is normal for people to have such questions in their heads regarding the future of the important industry.
We all know, Nepal has suffered bigger problems than this before. Nepal suffered a massively destructive earthquake in April 2015. It caused a lot of damage to the country. Many people died and a lot of natural damage was done. A shining ray of light always comes after a night. Likewise, the people of Nepal came out from that bad time and resurrected themselves. For instance, Langtang Valley suffered the biggest damage out of all the trekking spots. However, the people there made sure to revitalize themselves and make the trail open for trekking once again. It also teaches everyone one special thing. No matter how much life hits you hard, you need to get up again and strike with the best you will have got.
Post Covid-19 Nepal Trekking Conclusion
Corona Virus has done excessive damage to the travel industry of Nepal. It has made one of the most revenue-generating industries paralyzed. People have suffered a lot and they want to forget all their worries by traveling. Everyone is trying their level best to sort things out. It may be cloudy now but it doesn't mean that the sun will never rise again. It will shine bright like a diamond. Everything will get normal. Never lose hope. Hope is a good thing, maybe the best of things. And no good thing ever dies.
Enquire Us