Things to Know About Annapurna Circuit Trek 2023
Annapurna Circuit Trek is one of the best Trekking in Nepal. Here, Trekking Trail Nepal ties 7 things to know about the Annapurna circuit trek to make your adventure the best one.
This well-known Trekking in Nepal 2023 is also called Round Annapurna Trek with a distance of 230 Trekking Trail. Originally it starts at Beshisahar and ends in Nayapul in 19 days as classical Annapurna circuit trek Itinerary. By the name, it is clear that this is Circuit Trekking in Nepal, which revolves around the Annapurna massifs. The highest point of Annapurna Circuit Trekking in Nepal is Throng La Pass. This is the border of Manang and Mustang district with sky-touching 5,416 meters.
Why Annapurna Circuit Trek is The Best Trekking in Nepal
Just being a circuit trail around Annapurna is not making this popular trekking in Nepal. The mix of low altitude walks 850 meters to Throngla Pass. Views of Annapurna Himalayas as well as Manaslu and Dhaulagiri. 2 river valley of Kaligandaki and Marshyangdi. Wendy valley Jomsom and around. Muktinath and Kagbeni are important sites for Hindus and Buddhists. A mix of Buddhist and Hindu religious people and culture. Different geographical topology tropic to alpine. People, their lifestyle, culture, and festivals all are the answer for Why Annapurna Circuit Trek is The Best Trekking in Nepal. Trekking Trail Nepal here, listing out, small but important 7 Things to Know About Annapurna Circuit Trek.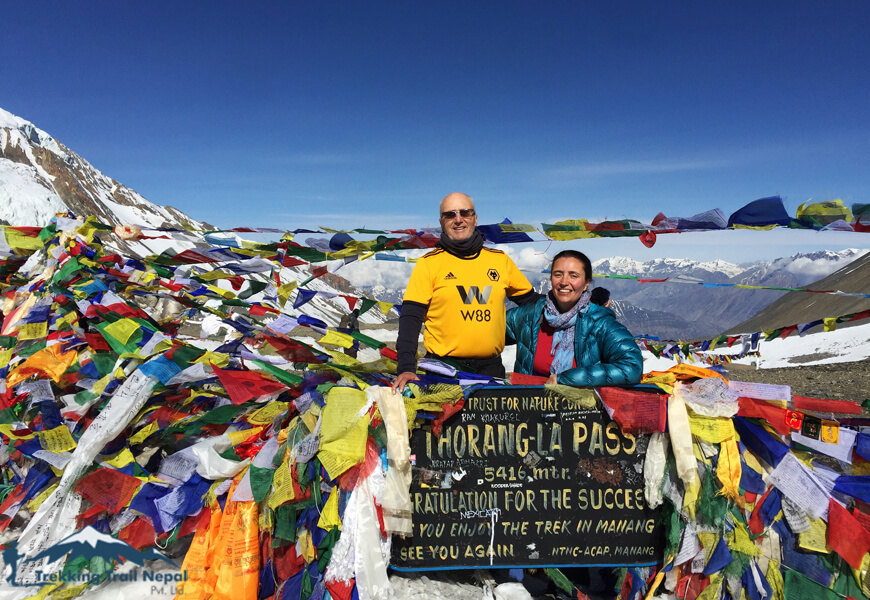 1. Know Where to Acclimatization in Annapurna Circuit Trek
Acclimatization is a very important day in this Annapurna Circuit Trekking in Nepal. But here you must know that Manang is not the only place for acclimatization for Annapurna Circuit Trek. We put this as No.1 of 7 things to know about Annapurna Circuit Trek because you can organize your itinerary based on it.
Nowadays Braka is getting popular for acclimatization in Annapurna Circuit Trek. This small village is just 30 minutes or 2 Km earlier town of Manang. Because Manang is getting more commercialized even overcrowded. 4,600 meter high altitude Ice Lake and Melarapa Cave adds more weight to choose Braka for Acclimatization instead of Manang. By choosing Braka for Acclimatization you will get better points to explore like Ice Lake and Melarapa Cave.
Other Acclimatization Places Gunsang or Tanki Manang
Because of a traditional lifestyle, these small villages of Gunsang, Tanki Manang are the other best options for extra day. With these extra days, you can do extra adventure activities in Annapurna Circuit Trek. Tanki Manang and Gunsang have traditional homestay facilities. This accommodation are not cheap but also offers the close experience of local people and lifestyle.
Chulu Base Camp - Highest Acclimatization of Annapurna Circuit Trek
Chulu East Base Camp Acclimatization hike is one of the biggest adventures you can do with Annapurna Circuit Trekking in Nepal. If you decided to take acclimatization hike from Gunsang you can do this. Chulu East Base Camp is elevated 5,140 m above sea level. This is not only an acclimatization hike, but this is also the beautiful hill walk with the most peaceful hike. Here you see Mit wildlife with surrounding views including Himal Chuli and Manaslu from Manaslu Himalayas range. Additionally other peaks of Annapurna Himalayas Range will definitely come in a bigger size with a better view.
Check Short Annapurna Circuit Trek - 10 Days
2. Know About Food and Price on Annapurna Circuit Trek
Along the route of Annapurna Circuit Trek, every town has same menu and price except Manang and Brake. If you know about the food item and its pricing system, that helps you to plan your budget properly. The food items on the menu and pricing are managed by the tourism management committee in each town. These menus mostly have western dish not traditional. If you want to try traditional food and experience the ancient lifestyles you must choose a home stay in Gunsang Village or in Tanki Manang.
3 Ice Lake Acclimatization is The Best Hike in Annapurna Circuit
Ice lake is situated 4600 n in the east of Manang on the trekking trail of Annapurna Circuit. Kicho Tal is the local name used in Buddhist language, which means ICE and LAKE respectively. Just straight above of Braga Village, in the base of Himalayas. Braga Village and Ice Lake is getting popular because of:
- Due to its view
- Altitude 4620
- Hundred years old monastery and the house of Brakha
- Less busy town and more open space to enjoy different nature of Annapurna circuit trekking.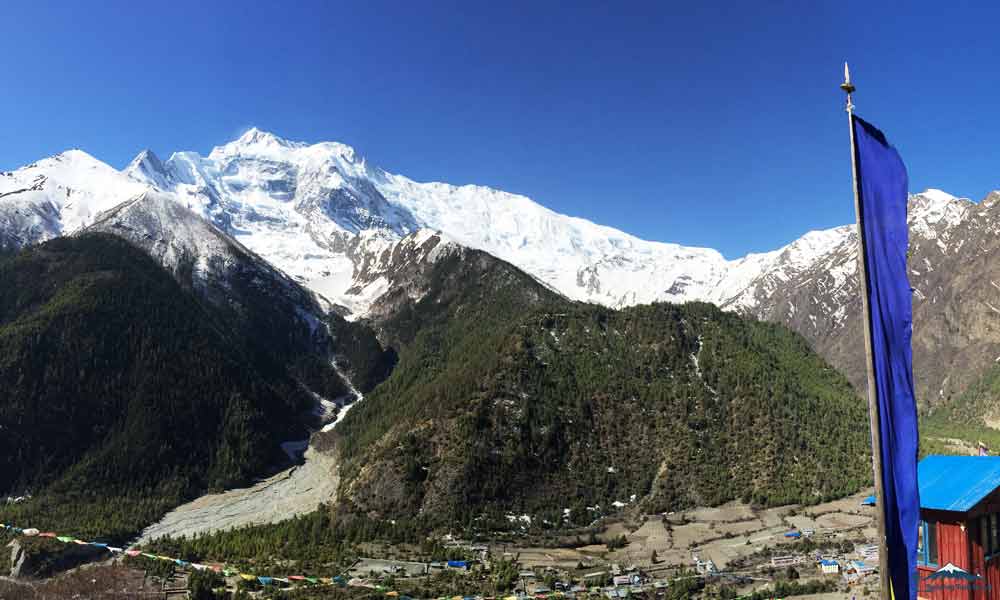 4. Clockwise Annapurna Circuit Trek for More Difficult Trek
There are hundreds of reason why we choose Anti Clock wise Annapurna Circuit Trek. Since there is no limits for adventure, we can do Clock wise too. On request Trekking Trail Nepal offers you Clockwise Annapurna Circuit Trek Itinerary to fulfill your adventurous needs. There might be other difficulties clock wise Annapurna Circuit Trekking but it has 2 benefits. 1) You can complete in short time, even in 10 Days. 2) The Adventurous Annapurna Circuit Trekking Trail will gets less crowed, only after 2 days Even it will gets easier.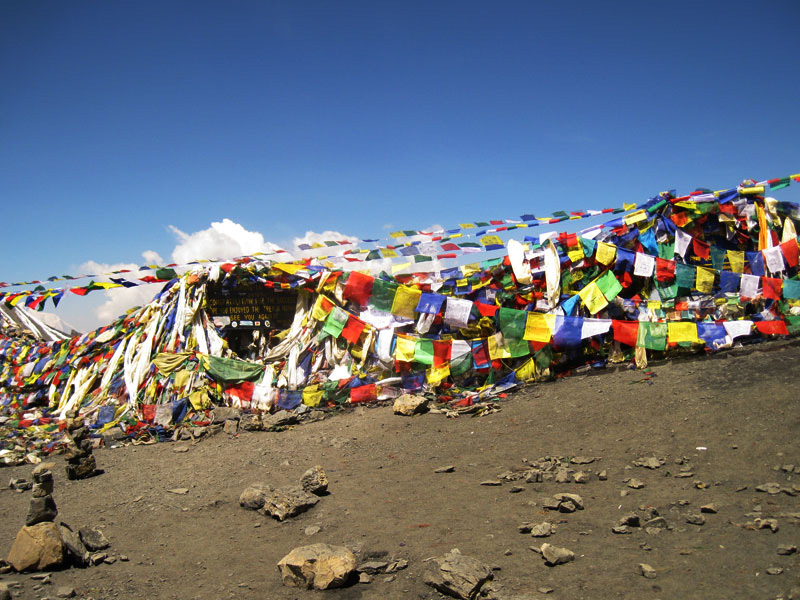 5. You will see over 40 Different Mountains from Annapurna Circuit Trek
In this trekking trail of Annapurna Circuit trek, you will see over 40 Beshisahar to Pokhara. In short, you will see exactly 42 different mountains from the 3 Himalayas range. This number of peaks comes from 3 different Himalayas ranges of Manaslu Himalayas ranges, Annapurna Himalayas Range and Dhaulagiri Himalayas Range. In fact, you will see 3 Eight Thousenders Dhaulagiri, Manaslu, and Annapurna. These are 8th, 9th and 10th highest mountains of the world.
KNOW HOW TO SEE ALL MOUNTAINS IN ANNAPURNA CIRCUIT TREK
To see all these mountains need to do complete to Round Annapurna Circuit Trek. Which is usually takes 16 to 19 days itinerary which comes to end in Nayapul with Poon Hill. Even sometime, if you are lucky enough with weather and flight route between Jomsom and Pokhara, you will able to see all these 41 peaks even 14 Days Annapurna Circuit Trek Itinerary.
You will see Annapurna I 8,091m, from Jomsom-Pokhara flight or From Kalopani.
HINT: Trekking Trail Nepal suggests you board early and take a seat on the Left-hand side.
6. Must know about Fitness Requirement for Annapurna Circuit TreK
Physical fitness is one of the basic needs of every trekking adventure. Weeks long Annapurna Circuit Trekking in Nepal also goes in high altitude up to 5,416 m. The rough trekking trail, thin oxygen level, ups and down level route, needs fitness. However, A healthy body will be enough. You do not need to be super fit to complete Annapurna Circuit Trek.
Trekking Trail Nepal 4 Weeks Fitness Guide will not only help you to reach Fitness Level for Annapurna Circuit Trek. But also prepare for possible High Altitude Sickness which is also called Acute Mountain Sickness.
With normal fitness, you can complete 12-16 kilometers in 5-6 hours most of the day. However, One big day of Throng-La Pass will need 14-16 Hours for about 20 Km. With an easy fitness guide, you will be fit enough to complete Annapurna Circuit Trek.
7. The best month is October to Mid December
Like with many other of the trekking in Nepal, Only a few months of years are the best. You must know that October, November and till mid-December is the best months of Annapurna Circuit Trek. The chill weather, flavors of cultural festivals, clear sky and snowy trekking trail with mountains will make these months best. However, if you can't find these months perfect for you we have second options. March, April, and May, The spring season of Nepal is another alternative months for Annapurna Circuit Trekking in Nepal.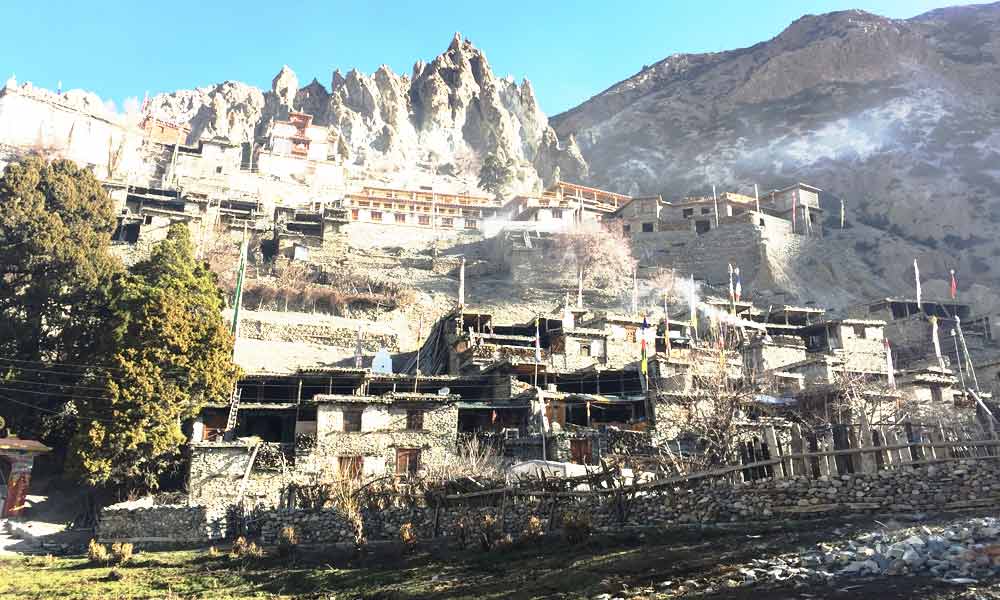 Other Points Better to Know for Annapurna Circuit Trekking in Nepal
8. Additionally, Trekking Trail Nepal is also adding some other things to know about Annapurna Circuit Trekking in Nepal. These miner tips will help you to complete Annapurna Circuit Trekking in style, to stay as best memories forever.
9. Views and adventure go up as you gain the elevation in Classical Annapurna Circuit Trekking. However, the price of food, drinks, snacks, accommodation, the Internet, water, etc also rise. We prepare for this. Additionally the Himalayas views, Nature and environments are also amazing as we reach higher.
10. Do not run out of cash in Annapurna Circuit Trekking in Nepal. You must have to carry enough Nepalese rupees. There are 2 reasons why we are saying this. We don't have ATM-like in Everest Base Camp Trek. We are doing circuit trekking in Nepal, so we will end our trek in another place there is on the chance of borrowing. If you want to exchange your international currency you will get very less then your imagination. However, there are Banks in Muktinath, Jomsom, and Marpha, Tatopani for full Annapurna Circuit Trekking.
11. Carrying your own water purification system is the best for you as well environment. None of the towns in this popular trekking trail have proper disposal system or reuse means. This decision will help to keep clean Annapurna Circuit Trekking as well you will save money in drinking water.
12. If you are thinking of doing the Full Circuit of Annapurna Circuit Trekking in Nepal from Beshisahar to Tatopani / Beni or Nayapul we have the following suggestions:
1. Do not hike from Beshisahar, Drive to Bhulbhule and start the trek from there.
2. Do not follow Rhododendron Trail which is also know as New Trail of Annapurna Circuit Trekking in Nepal. This trail is marked as Red color in the way. Neither follows the full newly constructed road. Use the original Classical Round Annapurna Circuit Trekking Trail.
3. Add extra 3 Days of Tilicho Lake Trekking from to make more adventurous Annapurna Circuit Trek. Tilicho Lake is the world highest lake situated at 4,949 meters above sea level.
4. Do not trek in between Ghasa to Jomsom. This part is wendy, dusty, as well as more motor activities.
5. Do not trek even in between of Beni to Tatopani. If you do, your whole Annapurna Circuit Trekking experience will be ruin.
6. You must know that Annapurna Circuit Trekking in Nepal also carries the risk of High Altitude sickness. Although you will not sleep over 4850 meters higher, it is worth preparing your body against it.
7. Physical Fitness and Prepare your body for Annapurna Circuit Trek is another thing to know about this trekking in Nepal.
Did we miss any Things to Know About Annapurna Circuit Trek in Nepal? If so please comment below, We will add in our next update.
Enquire Us