5 Best Short Treks in Nepal 2023
It is a matter of fact that the Himalayas of Nepal offer beautiful trekking experience. Adventure trekkers from around the world have been enjoying long and short treks in Nepal. Be it a long or a short trekking adventure, you will certainly have a wonderful time exploring the mountains of Nepal.
We have brought this post out for you today to let you know about 5 wonderful short treks in Nepal. After reading this post you will have an idea of what short trekking adventures in Nepal look like.
Here are 5 Wonderful Short Treks in Nepal just for you:
1. Everest View Trek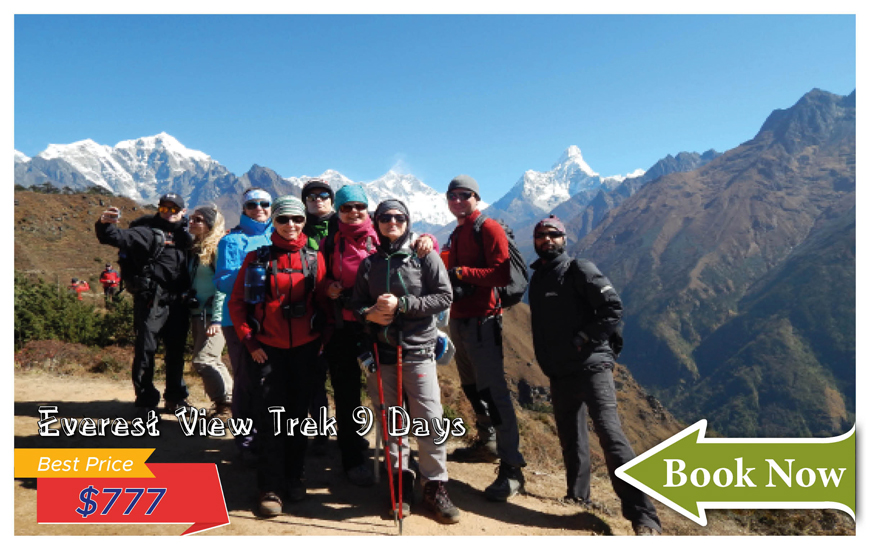 This trekking adventure is one of the beautiful trekking explorations of the Everest region. Everest View Trek takes you up to Tengboche along the Everest Base Camp Trekking trail and returns back. You will have a rich Sherpa cultural experience of lower Everest region in addition to the mountain views and trekking experience that you go through. It is certainly one of the best short treks in Nepal.
2. Short Everest Base Camp Trek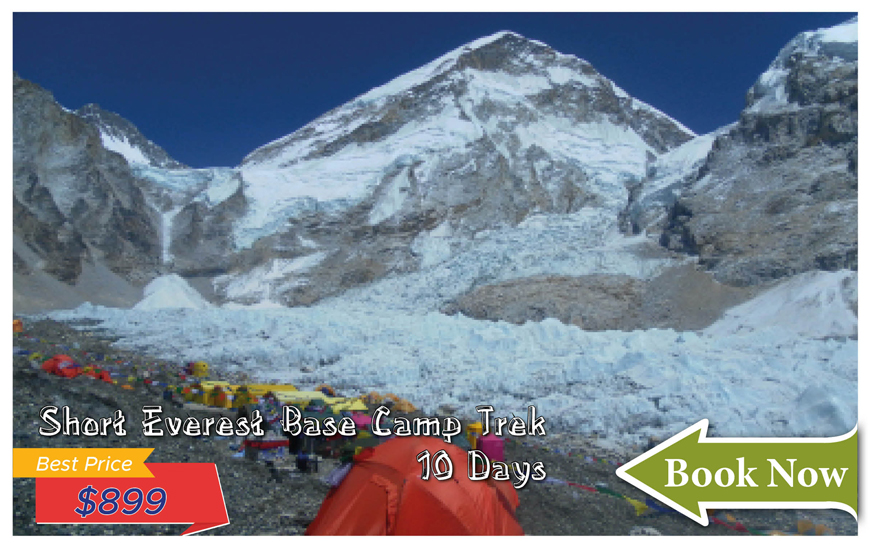 Although the Everest Base Camp trek is the long one, our Short Everest Base Camp Trek is a 10-day adventure with only 8 days of trekking in the Everest region. Although a demanding adventure, you will enjoy exploring the magnificence of Everest base camp and Kalapatthar in a short period of time. You will certainly enjoy all the wonders that come along the trek. Everest Base Camp Yoga Trek is another amazing adventure that Trekking Trail Nepal offers. Although it is not a short trekking adventure, you might like to go on it to experience the awesomeness it offers.
3. Mardi Himal Trek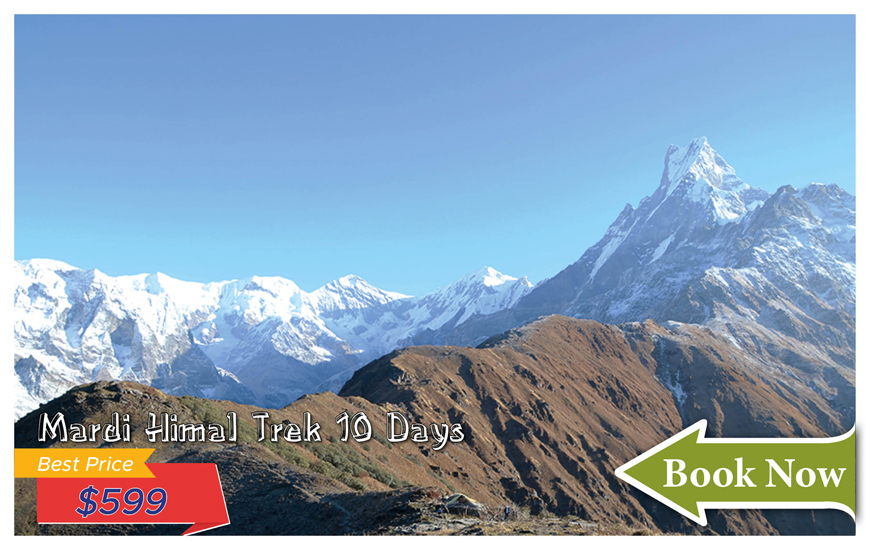 After the short trekking adventure list in the Everest, we are moving now on to the Annapurna region. Mardi Himal Trek is one such beautiful short trek that blows your mind away with its view and nature. It is a peaceful nature trek with wonderful mountain views in the Annapurna region. Integrating yoga into this trekking adventure adds to the flavor of the adventure.
Check our Mardi Himal Yoga Trek to know more about it.
4. Short Mohare Danda Trek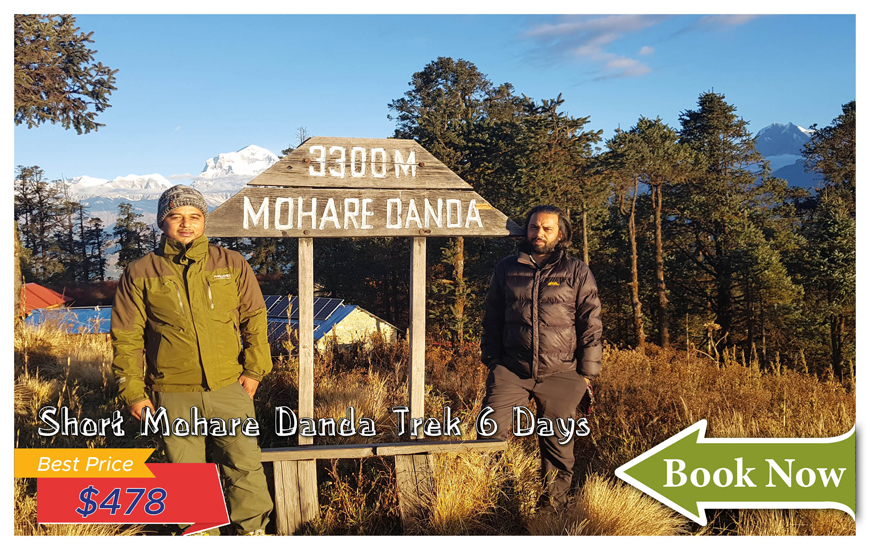 This is another peaceful trekking adventure in the Annapurna region. Short Mohare Danda Trek offers a beautiful experience of short trekking adventure in Nepal. As a recently discovered trekking trail in the country, the popularity of this trek is on the rise. So far, with fewer trekkers, this trek gives a peaceful walking experience through beautiful villages. This is a perfect trek for the adventurers who love peace and also want to experience community lodge staying. The view of Dhaulagiri and Annapurna mountain ranges is just spectacular to add on the awesomeness of the trek.
5. Short ABC Trek

Here we come with the last on the list but not the least short trekking adventure in Nepal. Our Short ABC Trek starts and finishes in Pokhara. This 5-day adventure trekking to the Annapurna Base Camp is just more than what you can imagine. Rather than the long Annapurna Base Camp Trek, you can do this adventure in short if you do not have all two weeks to trek. You will explore the awesomeness of the trail that runs along the Modi River valley up towards the Annapurna sanctuary. The adventure will eventually take you to the Annapurna base camp before taking you back to Pokhara.
Although we have listed only 5 Short Treks in Nepal here, there many other short trekking trips in different regions. This is just a list of suggestions of our chosen awesome short treks. If you want to explore more about the mountains, you can visit our Trekking in Nepal page. We have listed a wide range of trekking adventures in Nepal just for you. Be it a short or a long trek in Nepal, Trekking Trail team is always ready to give you an awesome adventure trekking experience. We are just an email away to kick-start the conversation to go.
Here are some Honorable Mentions of Popular Short Treks in Nepal:
Enquire Us