Pikey Peak Trek - The Best Trekking in Lower Everest 2023
Imagine yourself in a place, encircled with the vistas of glorious snow-clad white mountains standing above the rocky terrains under the blue sky lost in the musical Sound produced by nature, this is what the Pikey Peak Trek 2023 offers you!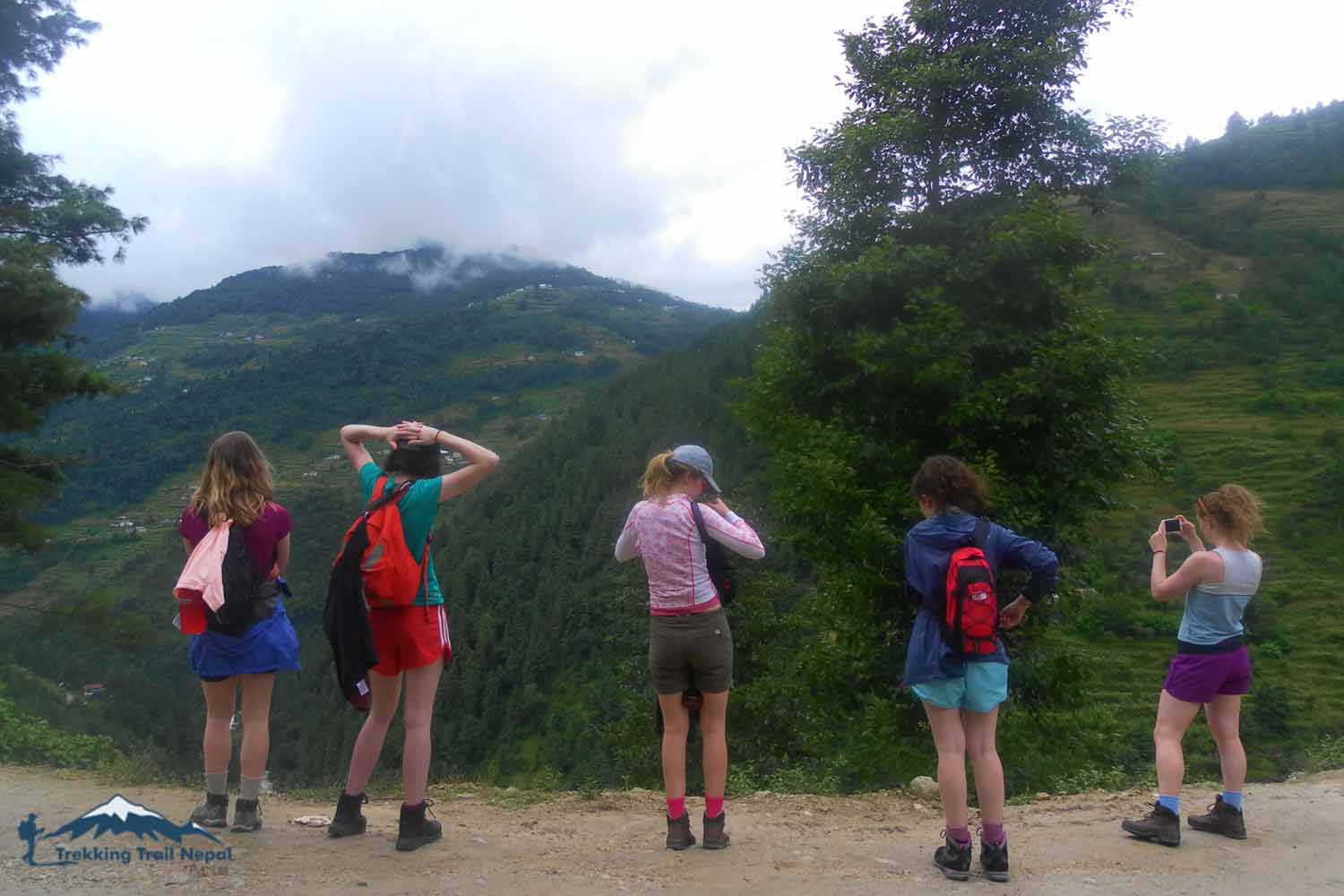 Pikey Peak tugged between the highest mountains with over 8,000 meters in the land of Sherpas provides you the unique and off the beaten traveling experience that is incomparable to other trekking destinations in Nepal. This classical trekking trail is freshly opened in Solukhumbu ( Lower Everest ) region , which is best for nature and mountain admirers as well as and trekking adventure seekers. Paragliding and mountain biking are the famous adventurous happenings in this glamorous trekking destination. Communicating with Sherpa people will let you experience their warm hospitality and nomadic lifestyle in the Everest region which is famous among the trekkers and mountaineers. The cheerful smiles of these people while greeting you will take your heart away and will motivate you towards your trekking journey.
Pikey Peak - The Best Trekking in Lower Everest Region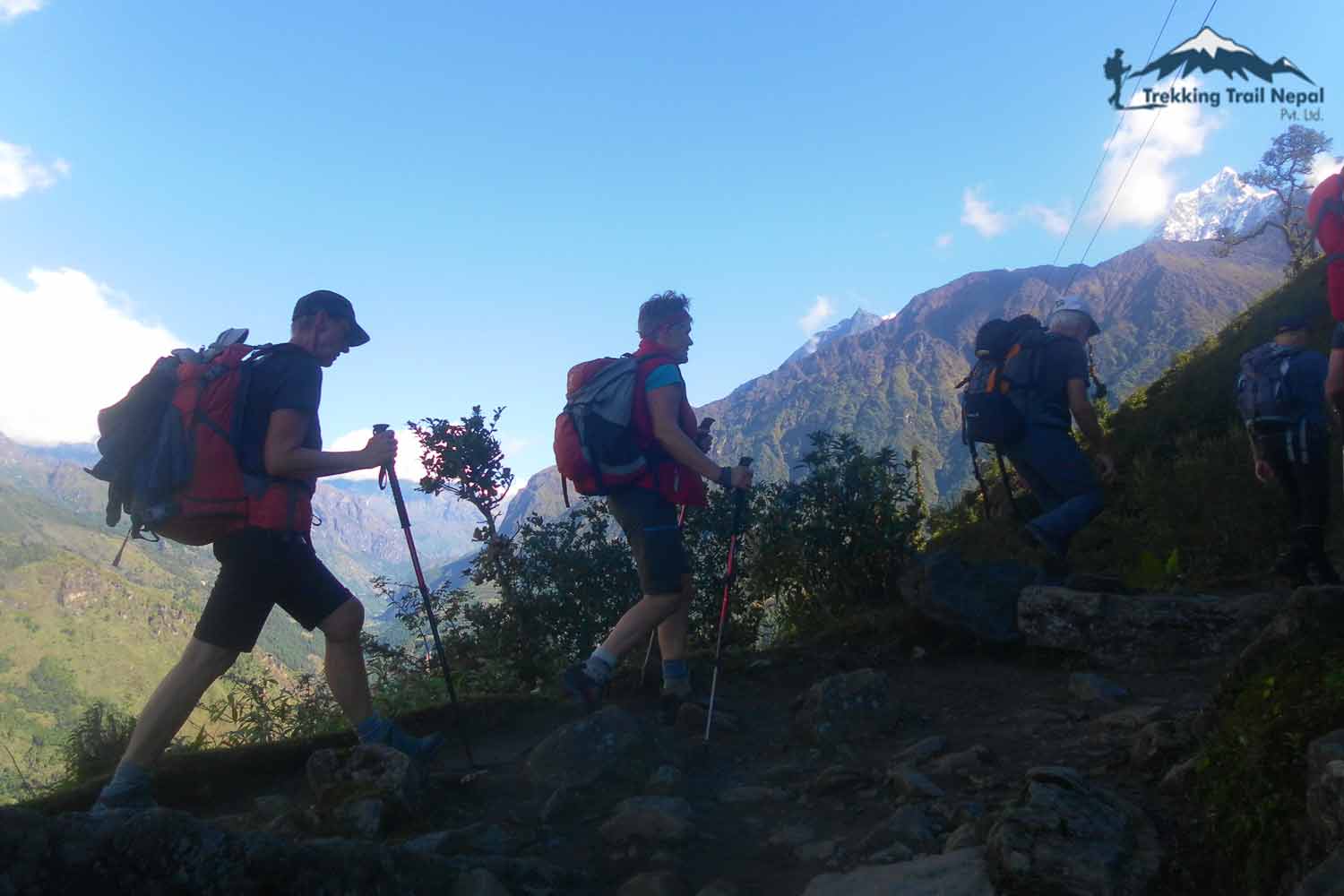 The most popular Short trekking in Nepal 2023 has more to offer for those who love to admire the beauty of Himalayas but dare to manage time. You don't have to think much regarding time management now! Because the Pikey Peak Trek offers you the majestic views of the splendid mountains such as Mt. Everest (8,848m), Mt. Kanchenjunga (8,586m), Mt. Lhotse (8,516m), Mt. Makalu (8,485m), Mt. Cho Oyu (8,201), and Mt. Annapurna (8,091m). These mountains are listed on the 14 highest mountains of this planet. Feeling excited? You must be! Fortunate yourself with this most popular trekking journey in Nepal! It provides you with an excellent opportunity to feel every bit of nature in the lap of Himalayas.
Experience 6 Highest Mountains including Everest from Pikey Peak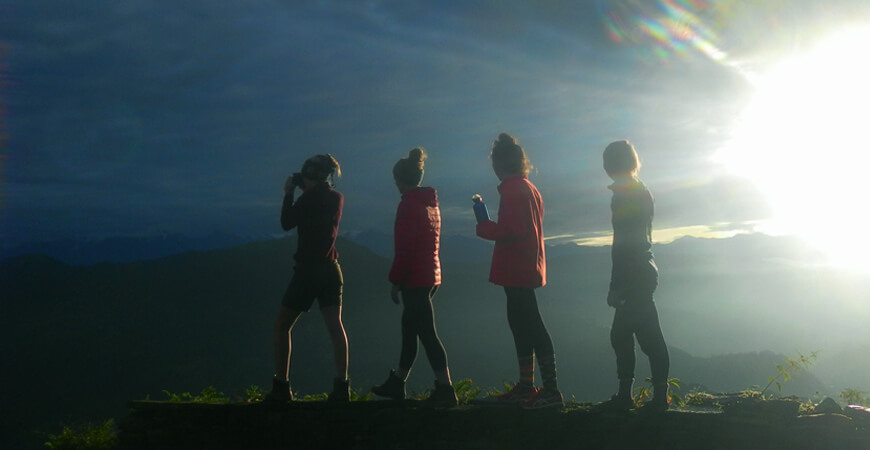 Not only the view of Mount Everest, from Pikey Peak you can admire the views of Mt. Kanchenjunga (8,586m), Mt. Lhotse (8,516m), Mt. Makalu (8,485m), Mt. Cho Oyu (8,188m), Gauri Shankar, Nuptse, Ama Dablam, Numbur, Khatang, Karyalung, Mera Peak, and Thamserku. Besides mountainous vistas witness the breath-taking sunset and sunrise views over the towering peaks. In a peaceful and scenic environment at the peak of Pikey, stand before the mountains, feel the magical energy they are radiating continuously since thousands of years, cheers yourself and your team for the successful trek to Pikey Peak!
According to the words of the first person to accomplish the summit of the Mt. Everest, Sir Edmund Hillary, The View of Mount Everest from Pikey Peak is one of the best in Nepal.

Best Pikey Peak Trek Route and Itinerary
Jiri Pikey Peak Itinerary is one of the best Package of Pikey Peak, which starts in Phaplu Airport( Not Lukla Airport ) and ends in town called Jiri. If you looking for Jiri Pikey Peak Everest Base Camp Trek, Trekking Trail Nepal can offers you the best.
10 Days Itinerary of Pikey Peak Trekking
Day 01: Arrival at the Tribhuvan International Airport. Transfer to Hotel.
Day 02: Ktm to Phaplu flight and drive 30 kms / 1- 2 hours to Patale 2,807 m.
Day 03: Trek to Jhapre 2,820 m.
Day 04: Trek to Pikey Hill 4,065 m.
Day 05: Trek to Namkheli 1,960 m.
Day 06: Trek to Bhandara 2,190 m.
Day 07: Trek to Shivalaya 1,770 m.
Day 08: Trek to Jiri Bazaar 1,955 m. 5 hours.
Day 09: Drive Back to Kathmandu.
Day 10: End of Pikey Peak Trek, final departure. Check Our Detailed Itinerary.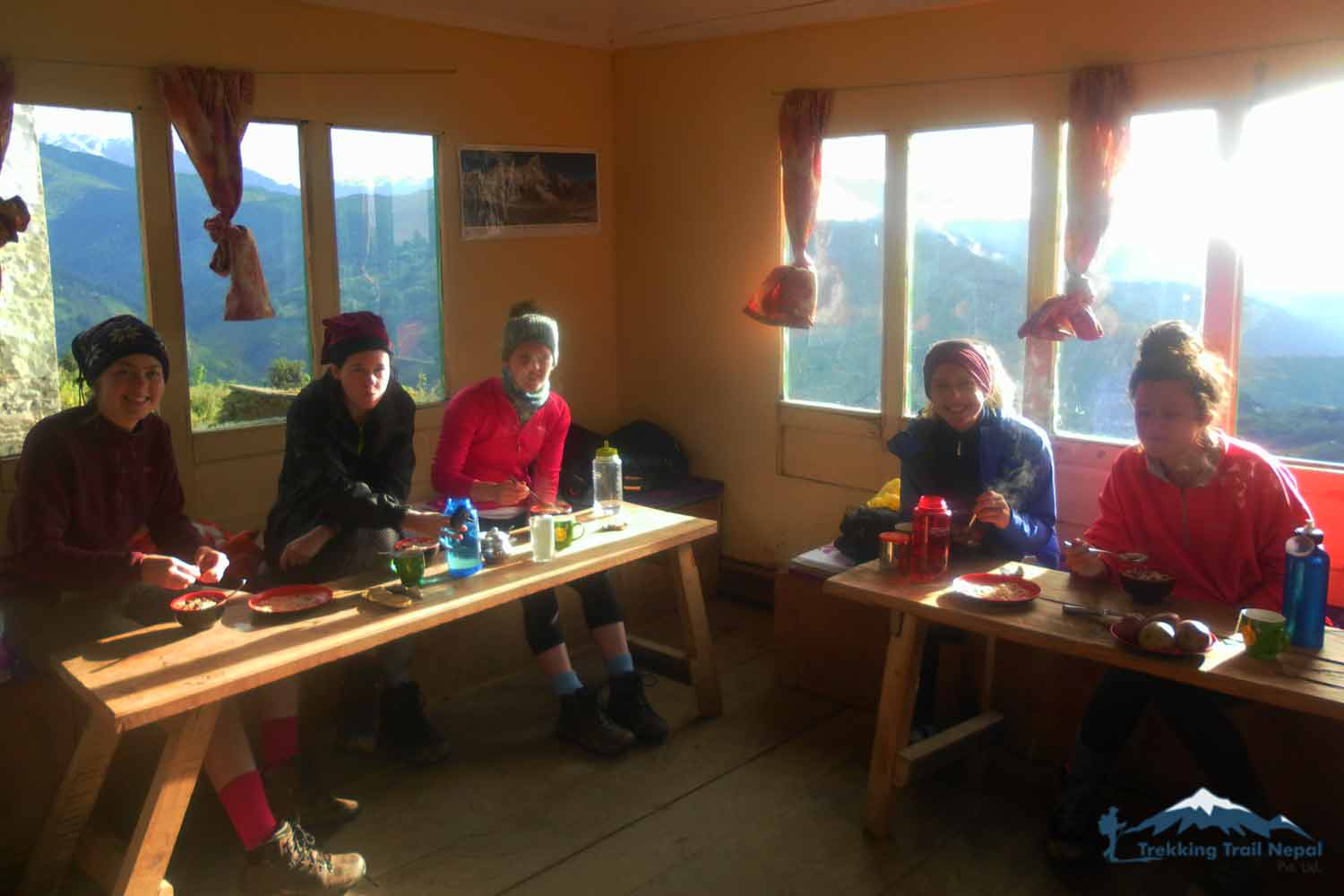 Trekking Trails to Pikey Peak
The trekking trails to Pikey Peak in Solukhumbu (Lower Everest Region) is filled with blooming red rhododendron forests, orchids and Mongolia flowers, diverse floras, and fauna, dramatically changing landscapes, splendid uphill and downhills, spectacular valleys, tranquil natural views, small antique settlements of Sherpas, and many more. Walking through the trails, interact with local Sherpa people, get some insights into their unique culture and tradition, and experience the life in the Himalayas. This unique and unexplained experience will be your life"s most unforgettable journey in the land of Himalayas. The lush green forests and valleys you pass through in less crowded trekking route will add amusement in your journey. Additionally, explore around the Everest region, make a visit in well painted centuries-old Buddhist monasteries, local museums, and gombas. These local museums and monasteries are built to preserve their histories, cultures, and traditions.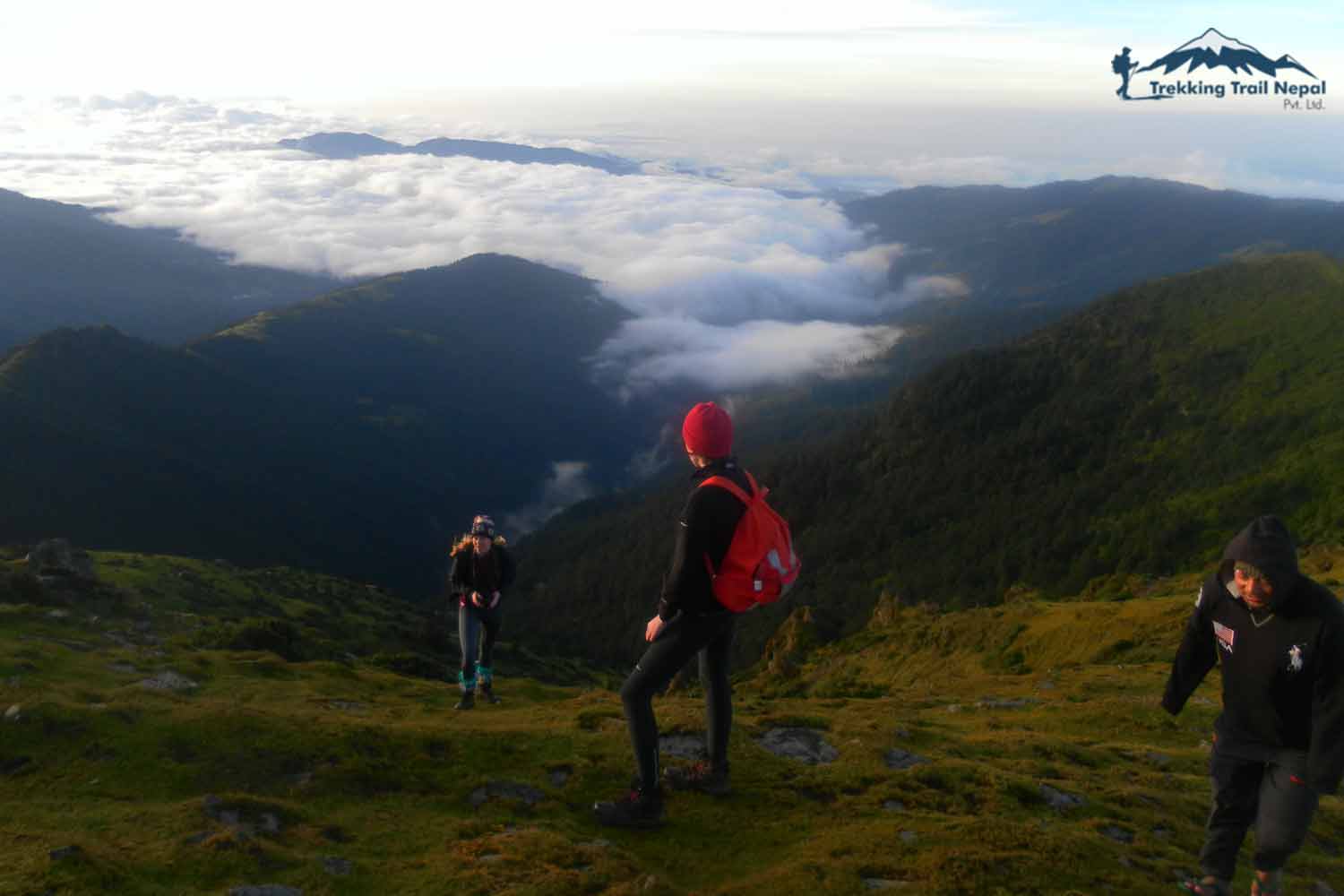 Best Months for Pikey Peak Trek
The Pikey Peak weather is superb during the early spring season ( March, April and May). In early spring, the weather is great for trekking in Nepal and it is also the time for the blossom of rhododendron flowers, and green environment everywhere in the Trekking trails to Pikey Peak. September to November is Best Months for Pikey Peak Trek of the Himalayas view with mix of local festivals.
If you are looking for winter trekking in Neapl months of December, January and Feburary is best for you. Pikey Hill (Peak) covered with snow, Traditional food in warm dining adds more joy for Pikey Peak Trek in winter season. If you love to play and trek in snow It is the Best.
Pikey Peak Trek is one of the best winter trek this is also another great time for trekking. The trekking trails are less crowded with mostly clear weather. Pikey Peak Trek will be difficult during Monsoon (June, July, and August) season due to wet trekking trails but doable.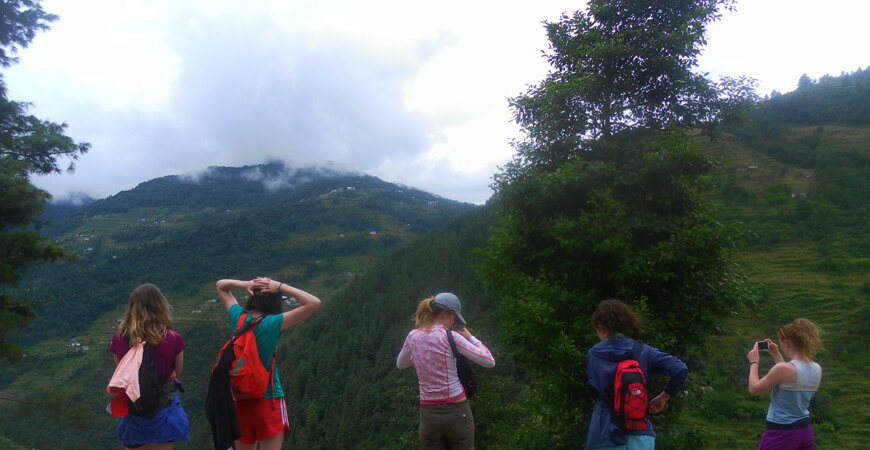 Last Words for Pikey Peak Trekking
This new and easy trekking route in lower Everest Region becomes populare because easy accessible from Kathmandu. Just 25 minutes flight or 8 Hours hilly drive takes you to the starting point of Pikey Peak Trekking. However, The views of 6 Eight-thousanders Highest Mountains of Nepal is the best attrraction even from low altitude trek. On clear day you will experience the Majastic views of Everset, Lhotse, Cho-Oyu, Makalu, Kanchanjunga as well annapurna with unspoiled naturail trekking route. Furthermore, The sherpa culture, local cuisine, buddhist monasteries, yaks and goats farm with traditional living make Pikey Peak Trek The Best Trek in Nepal.
Enquire Us