Everest Base Camp Trek After COVID-19 - 2023
Nepal has been the Shangrila of trekking for a very long time, with Everest Base Camp Trek as the most favorite option. Tourism has been the crucial economic source of Nepal. In 2018, the tourism revenue of Nepal consisted of about 8 % of the country's total Gross Domestic Product. With a glorious attempt to take the tourism standards to new heights, NTB introduced the Visit Nepal 2020 campaign. It was to be a boon to tourism. However, COVID-19 came out with a not so glorious purpose. COVID-19 shattered every plan of tours and treks, and the travel industry still has not bloomed ever since. It may be cloudy now, but it does not mean the sun will never rise again.
COVID-19 and NEPAL
The COVID pandemic has changed people's lives. Most of them have been bored sitting back at their homes. Everyone wants to get out of their houses and explore. But is it safe to travel right now? Will the pandemic last like this forever? Has COVID shut the doors of travel for all time? There are a lot of questions and confusion in everyone's minds regarding this. Well, what I like to tell you is that everything has its endpoint. So, this pandemic has it too. But, it is possible to defeat this virus.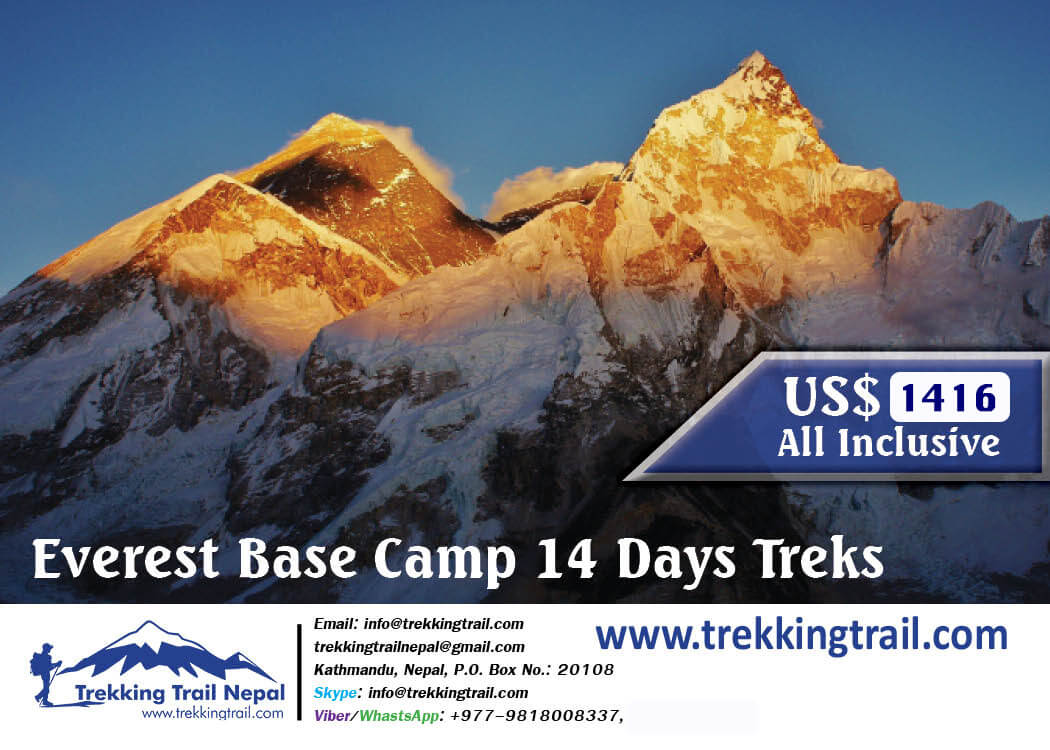 First things first, COVID-19 is not the only crisis we have faced as a nation. Things were pretty tough, and we fought without giving up. Because tough times don't last, tough people, do. It shall pass as well. With the vaccination going on a full flow, you can consider a less risky atmosphere from before. People have not stopped taking care of their hygiene and habits. Before checking in to Nepal, you have to pass the COVID-19 Test. Only the guides who cruise the PCR-Test with negative are allowed to join the trek. Consequently, It is safer as things stand.
The Best Thing To Do in Nepal After COVID-19
If it is that safer compare to the preceding time, What can we do in Nepal after COVID-19? The answer is the same as consistently has been. The best thing to do in Nepal is to go on the best Everest Base Camp Trek after COVID-19 in 2023. Get ready to wash away the months during lockdown full of boredom, fatigue, and blandness with the magnificent Everest Base Camp Trek. Fall in love with the spectacular mountain vistas of the Everest region and never miss the joy of being alive.
If you are short of time, Everest Base Camp Heli Trek is a highly recommended trek. It is because you can skip the trail of Lukla. It does not matter which trip you go on, and you get 100% joy and excitement. Still wondering where to go, you will get all your answers if you stick with me to the last.
There may be numerous queries regarding why Everest Base Camp Trek 2023 is the best trek to go on after COVID-19. Well, the reasons are many. First things first, Everest is the highest peak in the world. Trekking via Everest Base Camp allows you to explore the most exquisite views of the highest peak. Every travel enthusiast has a wish on his bucket list to experience the joy of seeing Everest from naked eyes. Finally, traveling here will be the best medicine for the tiredness and boredom caused by the lockdown on you.
What makes Everest Base Camp Trek the best option after COVID-19?
One of the world's most in-demand treks, Everest Base Camp Trek is a complete package for your trip after COVID-19. It leads you through the mysterious Khumbu Valley, making you excited by the sight of the snow-capped mountains. The colorful rhododendron forests and incredible wildlife during the trails are a naturally enriching experience. In addition to this, you get to interact with the friendly Sherpas. They will tell you mystic tales about the Himalayas that will be life lessons forever. The highlight of the trek is the Kala Patthar, from where the gorgeous sight of Everest catches your eyes. Not to forget, you visit numerous Buddhist monasteries during the journey. All in all, natural beauty, magnificent trekking trails, snow-capped mountain vistas make Everest Base Camp Trek the best trekking option after COVID-19.
What is the best alternative trekking destination to Everest Base Camp after COVID-19?
Everest Base Camp Trek is the best trekking destination after COVID-19. However, some travelers have problems during the journey. The trekking trails can be a burden for someone who is not used to rugged trails. Also, some travelers can suffer from Altitude sickness. Amidst all these, how can your post COVID trip can be successful? Well, Everest Base Camp Trek is not your only option. There are another two magnificent treks to go on.
Mohare Danda Trek is a newly popular trek in the beautiful Annapurna region. The wildest nature, gorgeous views of the whole Annapurna and Dhaulagiri region, and fun homestay sum up the fun of the trek. A new destination, namely Mohare Danda is the highlight of the hike. From the top of Mohare Danda, you can see the whole Pokhara valley, Fewa Lake, World Peace Stupa, and whatnot. It is one of the best short treks in Nepal for all the good reasons. Talk about the friendly people you get to meet in the teahouses or the ravishing green nature and Himalayas, and everything makes Mohare Danda Trek the best trekking option after COVID-19.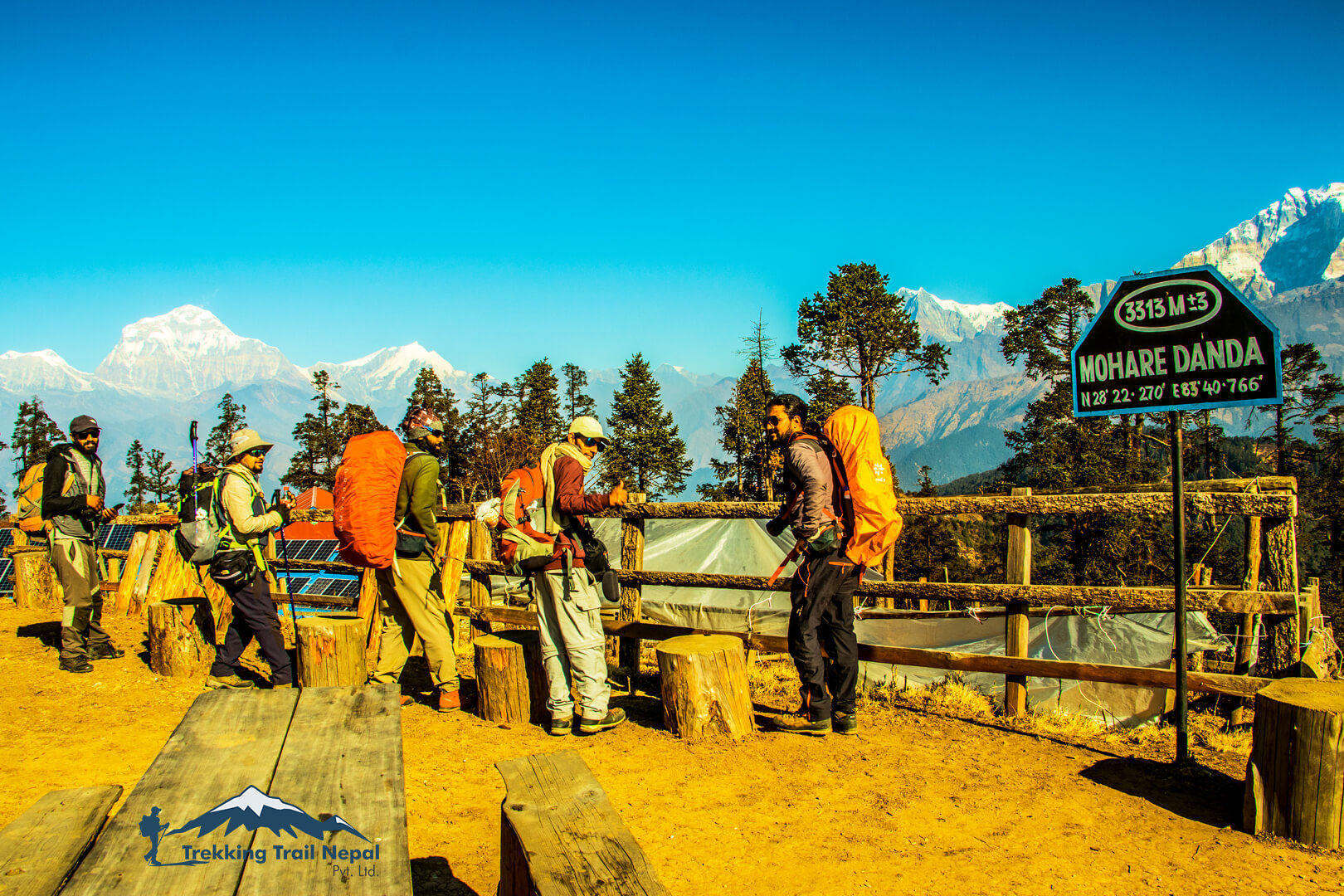 Manaslu Circuit is all about your journey around the world's eighth-highest mountain Manaslu. It is the perfect trek for someone who wants something different from Nepal while still being amazed by the depth of natural beauty. Just have been open after 1990, the Manaslu region is one of the less-trodden trekking trails in Nepal. The solitary version of the Annapurna Circuit Trek provides a rugged and natural experience to top it off. The best feeling during the Short Manaslu Circuit Trek is when you reach Larkya La Pass. It is the highest point of the trek. You get to see the gorgeous sight of the mountains from the Larkya La Pass. Want to feel your adrenaline level rushing up like never before? Short Manaslu Circuit Trek has got you covered.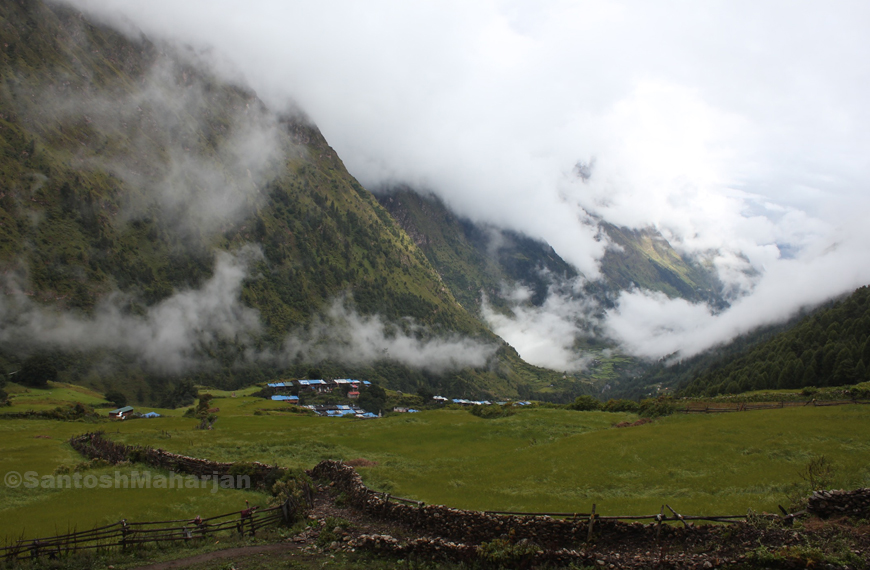 What is the new health protocol policy published by Nepal Tourism Board?
With the increasing number of COVID cases and modularity of lockdown, Nepal Tourism Board has implemented some new health protocol policies. If you are coming from abroad, the following are some rules and regulations that you should follow before stepping into Nepal.
- The airline passengers having a COVID-19 negative validation report within 72 hours can only be permitted. They have to stay in a 10-days hotel quarantine.
- You need to do a PCR Test after the 10-days quarantine. If you test positive, you need to stay in the isolation centers or hospitals as directed by CCMC.
- Children under five years, parents having infants, and older adults above 70 years need to do the Antigen Test. If the report comes out negative, they need to stay in quarantine for ten days unless there are negative PCR test results. However, if the report comes out to be positive, immediate transfer to isolation centers follows.
- CCMC takes full charge of the testing, monitoring, and treatment of the passengers.
- Officials returning from abroad should quarantine at home for 10-days. They can be allowed to go to work only after a negative PCR test result comes.
- Security Personnel returning from abroad can reach their destination for the 10-days quarantine followed by joining the work only after passing the PCR test.
- If you come to Nepal for a trip after COVID-19, you know you are coming for a trip that you will remember for ages. So make sure to go with complete preparation.
Everest Base Camp Trek Cost after COVID-19
You have already known about the Everest Base Camp Trek. One of the best treks in Nepal, EBC Trek is the best trekking option after COVID-19. The most heard name Everest Base Camp Trek Cost Per Day After COVID-19 is US$ 40 to US$ 60, including flights. The cost regarding the trek does not differ from the time before and after COVID-19. These prices and services charges are generally similar. However, you need to be extra careful and follow health safety measures when you are traveling.
Conclussion Everest Trekking 2023
No matter how much COVID-19 has affected, there is always dawn that brings hope. Similarly, the time after COVID-19 is when we back ourselves up and travel to forget every worry. It does not matter we are going to Everest Trek, Manaslu Trek, or Mohare Danda Trek, the fun and excitement in all these places is extravagant. But, above all, Enjoying is a part of life, and this small part is called Happiness.
Enquire Us