Know Before Annapurna Base Camp Trek 2023
Tenth Highest Mountain of the world Annapurna is also popular for its trekking route. With our blog; Know Before Annapurna Base Camp Trek will help you to make you Trekking in Nepal the Best one.
Highest point of Annapurna reaches a staggering height of 8,091 meters, however, the base camp is elevated at 4,130 meters only. Similarly, major mountain of the Annapurna Himalayas Range also mentions as Annapurna I. The route to Annapurna Base Camp starts to get popular, after the successful summit in 1950. On June 3, 1950, French citizen Lanchenal and Lerzong reach the highest elevation of the world. In short, this the first eight-thousander to be summited and starting the modern era of climbing and expedition.
Situated inside the Annapurna Conservation Area which is also the biggest trekking region of Nepal. To clarify, the importance you can remember the name Annapurna, which touches you every tour, adventure as well as trekking in Nepal.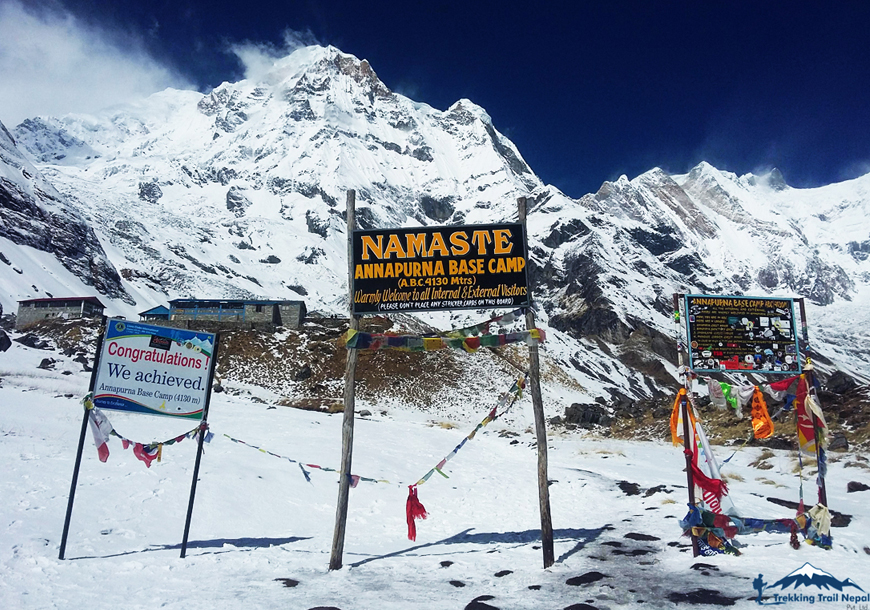 Annapurna Base Camp Trek or ABC Trekking is not only for the singe Mountains. The whole trekking route, excursion trail, mix of valleys, green vegetation, people, culture, and natural viewpoints for excellent panoramic views makes ABC Trek one best trekking in Nepal. However, to experience all these features, you must plan Annapurna Trekking Itinerary in a better way to experience all attractions. Similarly, the easiest trekking route, shorter trekking, lower altitude, trail with Nature and Culture, Makes Annapurna A Best Trekking in Nepal.
Things To Know Before Annapurna Base Camp Trek
We are here to suggest a few important points which you must Know Before Annapurna Base Camp Trek planing. If you have a dream abut experience Himalayas with Annapurna, its Base Camp with solo trekking on your own without a guide, our blog Know Before Annapurna Base Camp Trek surely will help you.
Trekking in Nepal will be best if you plan your itinerary, budget, and attraction in a better way. Check the important topics and things to Know Before Annapurna Base Camp Trek and safely experience the thrill.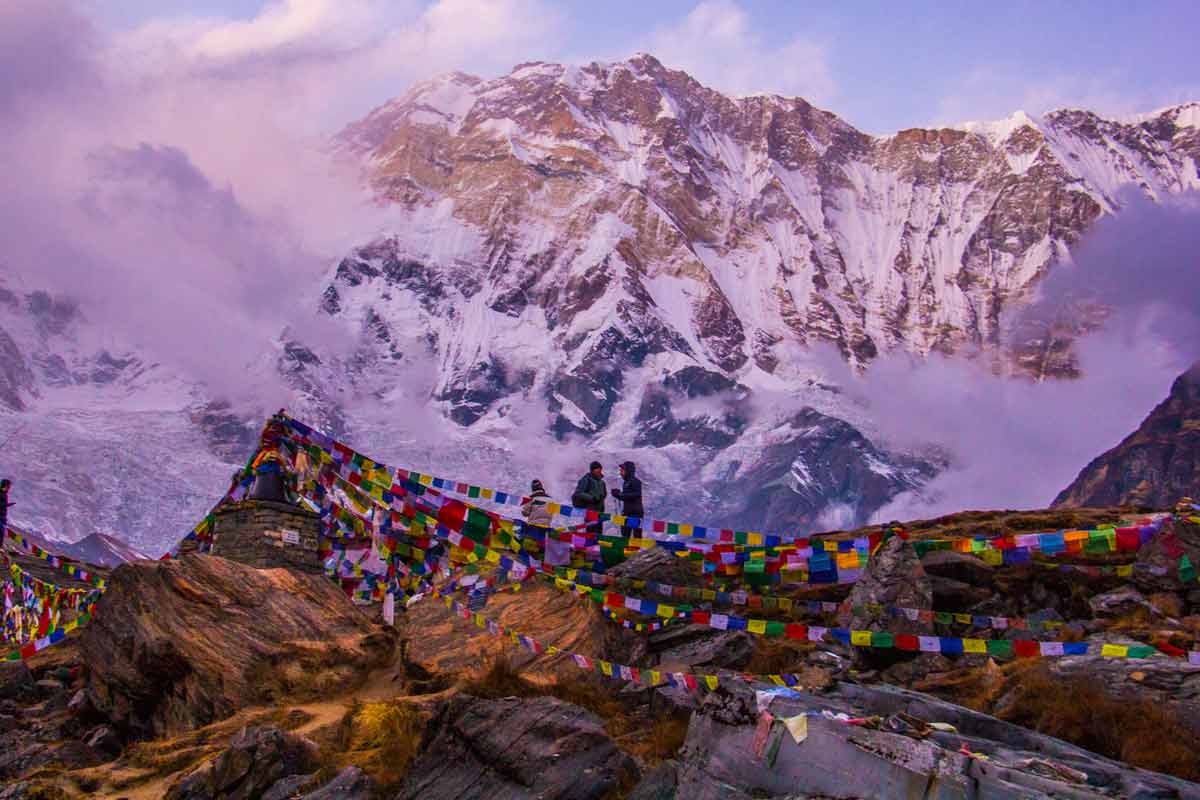 Choose Best Annapurna Base Camp Trekking Itinerary
Although, the name Annapurna Base Camp Trek is very popular the route and itinerary are not well known to all. The trekking route, as well as itinerary via Poon Hill, is widely in practice. Almost all of the trekkers have an idea, there are other alternative options. Above all, some are short while some are long, beautiful, and new trekking destinations. Short ABC Trek is getting popular nowadays in which you will complete in 4-5 Days from Pokhara. The longest one is combined with Annapurna Circuit Trek for which you need about 25 days. Annapurna Base Camp Trekking with Short Mardi Himal Trek is another itinerary. Ghandruk Annapurna Base Camp is one trekking route, which usually combines with Dhampus Sarangkot.
Meanwhile, Mohare Danda Annapurna Base Camp Trekking Itinerary is the best alternative since 2019. Complete circuit trekking route, beautiful natural viewpoints of Mohare Danda, and Poon Hill with a mix of Classical Annapurna Base Camp with a new trekking trail in Nepal make the best. Route, Itinerary, Trail, and Attraction is the one most important key to Know Before Annapurna Base Camp Trek.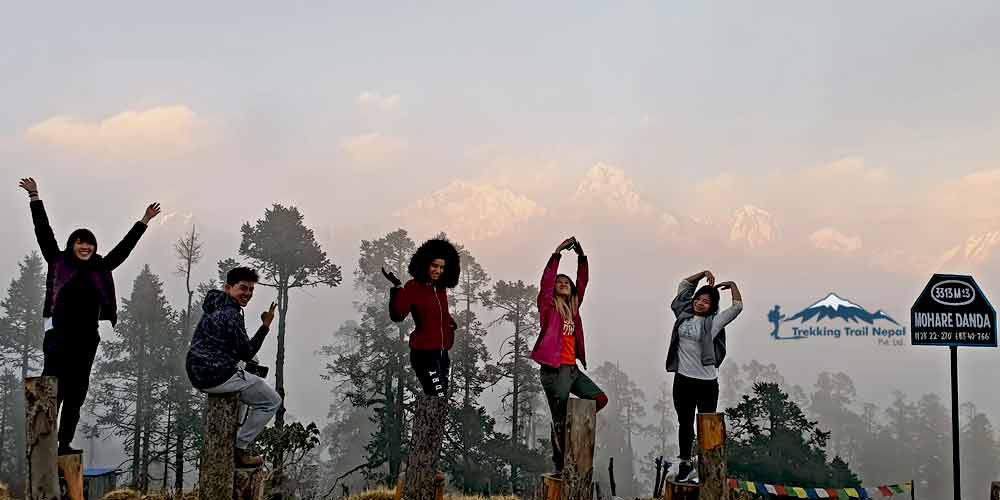 Know About Maps and Route of Annapurna Base Camp Trekking
If you are doing Annapurna Base Camp Trekking solo or individual, we request you to follow and stick with a well-known trekking trail and Map. Some parts of the Annapurna Base Camp Trekking trail are most confusing and carry the possibility of loss in wild. Especially Trekking routes between Lespar village to Mohare Danda and Mardi Himal to Landruk to Ghalel come under danger zone.
Following the originally planned trekking trails, grab the best Annapurna Base Camp Trekking map with good navigation skills is highly recommended. Following the Maps, Navigation, and other trekking guide and guest are other important things to Know Before Annapurna Base Camp Trek.
NOTE: Please check the date of the map update while buying. Similarly, buying the good maps from a reputed company like Trekking Trail Nepal or National Geographical Maps.
Carry Nepalese Rupees and Know About Exchange
The whole area and villages which you are going to explore in your Annapurna Base Camp Trekking do not offer any Banking services. After Pokhara, there is no ATM and legal foreign currency exchange counter. However, you can exchange major international currency in lodge and hotels but you will get a lesser exchange rate. We request you to carry enough Nepalese currency by which you will get the real value of your resources. Even it is best to exchange your currency in Kathmandu than in Pokhara.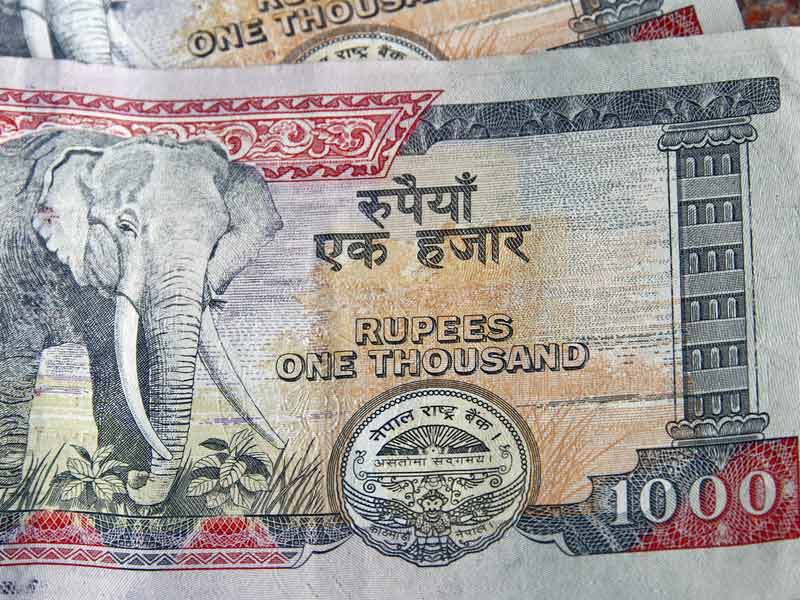 Forget the Meat In Annapurna Base Camp Trek
Annapurna Base Camp area is one of the sacred places of Nepal, with high religious and cultural beliefs. After the village of Sinuwa, meat items will not be available till the base camp. If you are a real meat lover, this may break your heart about Annapurna Base Camp Trekking. However, a wide range of piquant dishes with eggs, cheese, and tuna items will be available for your Annapurna Base Camp. So Trekking Trail Nepal, request you to bring high protein tidbits and dry fruits, which supplement of meat.
NEW UPDATE: Namaste Hotel at Jhinu Danda (the closest town to hot spring) now offers the card services. You can use your credit cards Like Visa, Master Card, and American Express. But there is 4 to 10% of card services charge, which is extra on your bill.
NOTE: Due to the local god and rules applied by the community and for the respect of Annapurna God we request you not to carry any meat item even with you.
Gears Up Properly and Differently Depending on Season
Although Annapurna Base Camp Trek is a moderate level of trekking but being close to the Himalayas it will extreme cold. All trekkers must know about the weather, season as well the length of trekking before choose Trekking gears for Annapurna Base Camp Trek.
During the winter months of January and February, you must gear up for extreme cold weather. Similarly, Monsoon season is active during July, August till mid-September, so chose the Best Trekking Gears accordingly. We can do ABC Trekking throughtout the year, but Monsoon will be wet and full of leach while January and Feburay carries risk of avalanch, also carries blockage of trail due to high risk.
Months of March, April, and May is the spring season, which is the best time for Nepal Trekking. During this season and months, Annapurna Base Camp Trek has warmer temperatures, more greenery, blooming rhododendron with blue sky, and white mountain.
Autumn season, the month of September, October, November, and December is another time for ABC Trekking, featuring festivals and rice harvesting. Although these months are little chilly, however, it offers the best Himalayas Mountains views, Sunrise but comes with shorter days.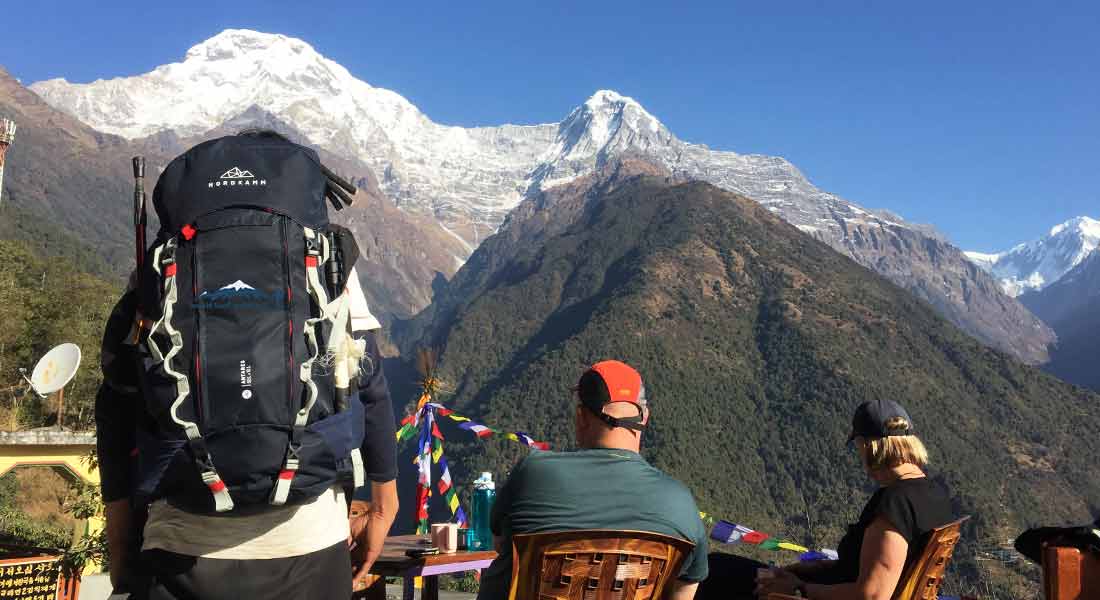 Different Trekking Gears for Different Season
Selecting the best trekking gears according to the months, season, and weather is key to make Annapurna Base Camp Trek best. Most of the basic trekking gears are important throughout the year. Above all, we request you choose waterproof gears, poncho, light, and quick-dry gears for rainy months and season. Similarly, Quality warm trekking gears, boots, sleeping bags, etc are must for winter Annapurna Base Camp Trekking.
What and How to select trekking gears is one vital information to know before Annapurna Base Camp Trek. Selecting enough trekking equipment is an easy job, however, making light your backpack is a tough one. Expert advice or your experience is important to make your backpack light with all trekking gears. Check our Suggested Trekking Gears.
How to Make Backpack Light for ABC Trekking
With few day ups and down trekking trails, surely you will get tired your body feels the heavier weight. Even more, you will get some dirty gears to wash but it will not be an easy job. You can store your unnecessary trekking gears in Chommrong, which you can collect after Annapurna Base Camp. Storing your dirty cloths and unused trekking gears will help you to make your backpack lighter for best ABC Trekking.
Carry Water Bottle and Refill It
Drinking water is always the best thing to drink in high altitude Himalayas trekking. This not only helps to prevent Dehydration but also help in Acute Mountain Altitude Sickness. Although Annapurna Base Camp ABC Trekking Trail is full of water resources but not useful for drinking purposes.
Annapurna Base Camp Trekking Area ban bottled drinking water, so you must carry water Bottle and refill it as your needs. All the tea-house, lodges and hotel offers the drinking water services with a small amount of charge. If you want to complete ABC Trekking in the budget, it is the best idea to use a water purification tablet or other purifiers. This helps you to save money for you, But make sure you refill your bottle with clean water. You can ask local people about the clean source of water in each village throughout the Annapurna Trekking Trail.
NOTE: Ban on bottle drinking water helps to save the environment as well as keep ABC Trekking Trail clean and green.
Hire Trekking Porters and Guides For ABC Trek
Although Annapurna Base Camp Trek is not a difficult one, Trekking with Guides and Porters is always the best option. Porters help you to carry trekking luggage during the entire trekking route, while Guides will tell you the details of Mountains, Regions, Attractions, facts, and more. You every queries and question related to flora, fauna, trekking trails, mountain peaks, time table history. Similarly, the job of the guide also focuses on religious, cultural as well as geographic diversity of Nepal.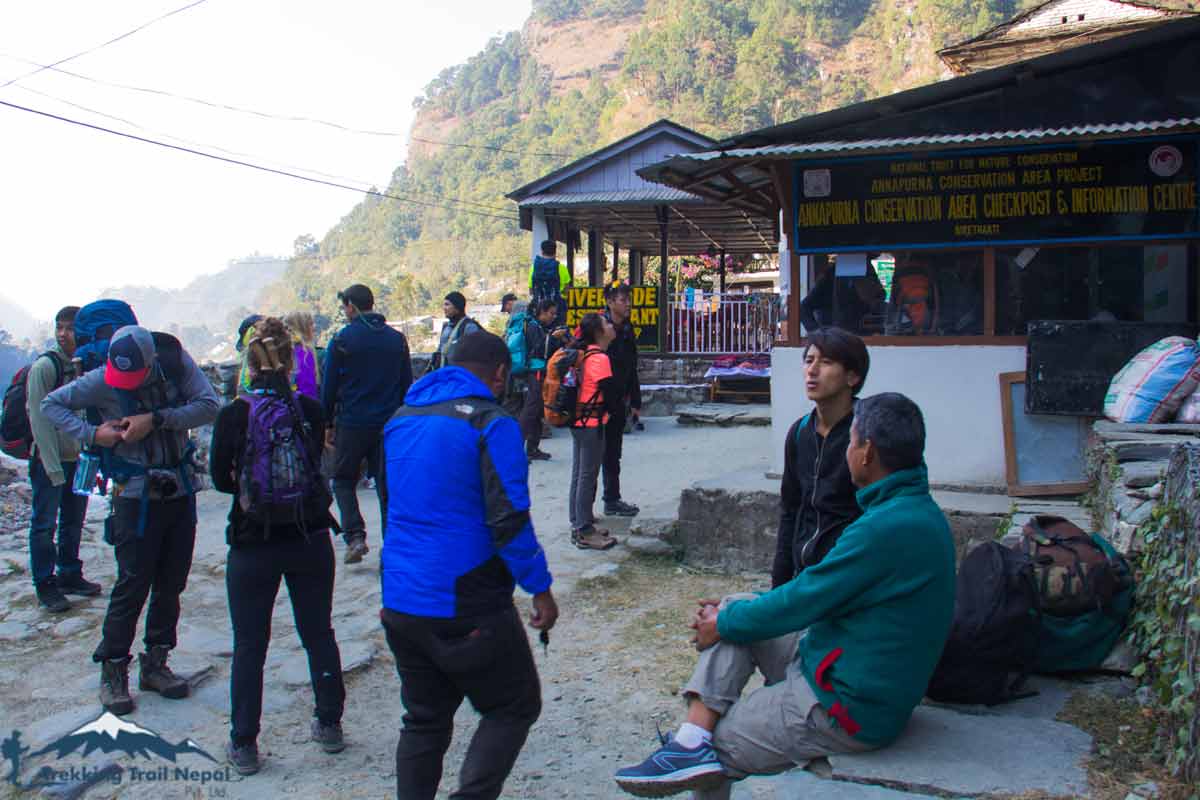 Annapurna Base Camp Trekking with guides and porters also minimized the risk related to losing, landslide, avalanche, etc. Furthermore, It is the job of a guide to managing hygienic food and drinks including the best accommodation. The chit-chat, music, dance, exchange of language, experience, and more value to hire Trekking porters and Guides.
ABC Trekking with guides from Trekking Trail Nepal, make Trekking in Nepal Easy, Enjoyable, Secure, Adventurous as well memorable.
Experience Nepalese and Tibetan Cuisines
Food, Drinks, and snacks take the adventure of Annapurna Base Camp Trekking to the next level. The standard menu offers the same varieties of cuisine in all towns along the Annapurna Base Camp Trekking Trail. However, some popular village-like Ghorepani, Ghandruk, Chommrong, and Jhinu Danda, offer a wider choice of food, and drinks in ABC Trekking. You can get cakes, wines, Sizzler, and many dishes from Mexico, Italy, India, Korea, and China. Above all, we request you to stick with Nepalese as well as Tibetan cuisines. Mo: Mo, Chilly, Dal Bhat Tarkari are popular Nepalese food item while, Thukpa, Thenduk, Sheppo will remind about China.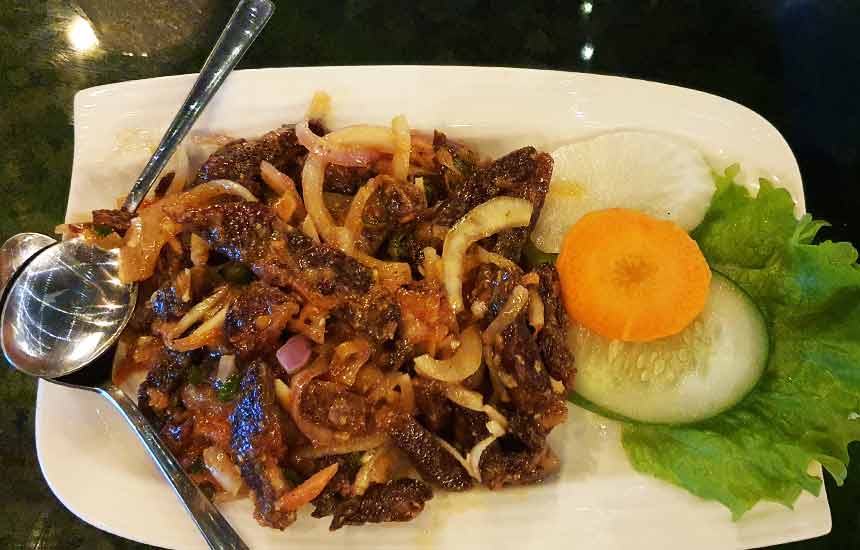 Nepalese local food not only is delicious but also comes with varieties even in the same dish as local availability. Dal Bhat is the most popular Nepalese food throughout Nepal, which has Steam Ric, Lentil, Seasonal Curry, and Pickle.
With Dal Bhat you can ask more and more as your appetite, you didnot need to pay extra for big portions. This contains carbohydrates, Protein, Minerals, and Vitamins which refill your energy for trekking. The widely used saying DAL BHAT POWER 24 HOURS will prove with you during ABC Trekking. Being update and prepare about the Nepalese food and cuisine is one thing to Know before Annapurna Base Camp Trek.
Skip or Alternative Route For First and Last of ABC Trail
With increasing development, newly constructing road networks harm some parts of the ABC Trekking trail.The first part of Trekking Trail from Nayapul to Hile is not recommended for hike. It is better for 4-wheel off-road drive adventure and starts trek from Hile or Tikhedhunga. Similarly, the last part from Madque to Nayapul after Annapurna Base Camp Trek is also best to ride than trek.You can start your drive from Pokhara to Madque for Short ABC Trek, likewise, Pokhara to Hile, Ulleri, or Tikhedhunga for Short Poon Hill Trekking.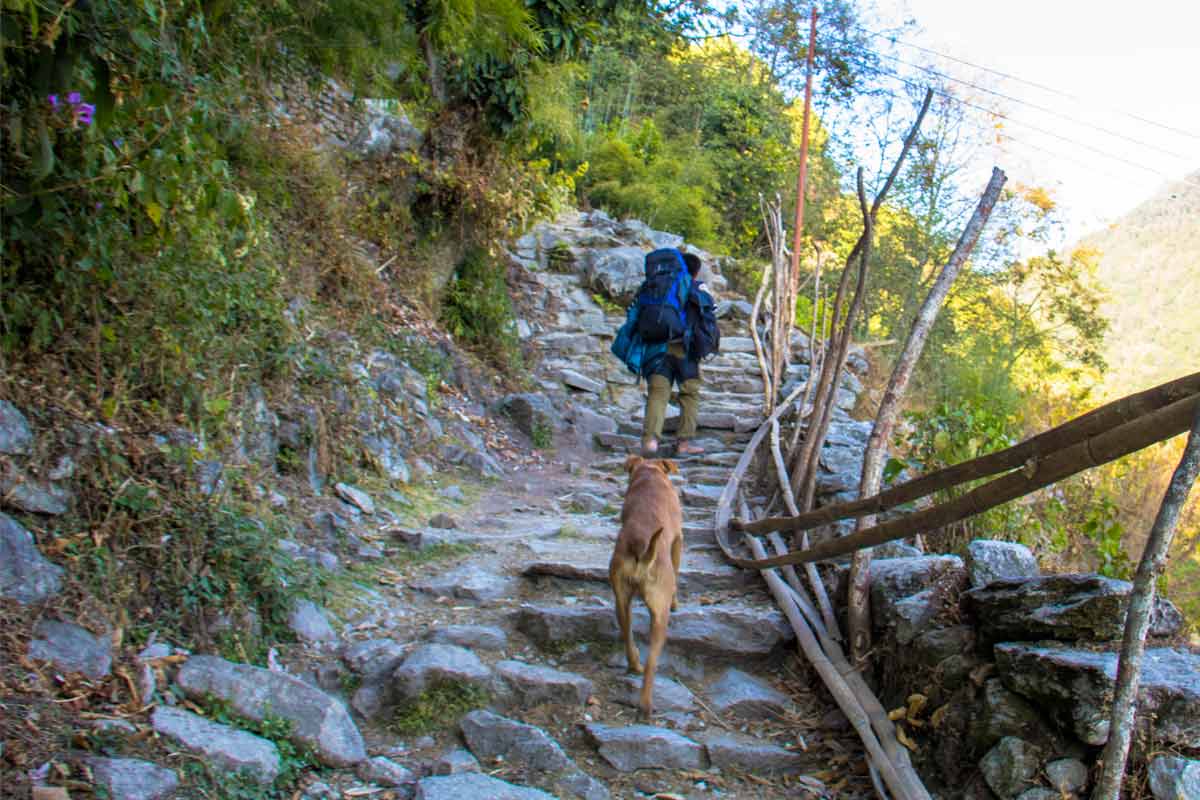 Above all, if you have a few extra days Mohare Danda Annapurna Base Camp Trek will give more depth experience of trekking in Nepal. Or you can end your ABC Trekking via Lumle with a hidden trekking route with Trekking Trail Nepal.
Getting an update about the new links of road networks is also important Thing to Know for ABC Trekking in Nepal. Choose the best trekking route to trek and drive help to get the best Annapurna Trek.
Enjoy Natural Hot Spring Pool and High Bridge
Natural hot spring water Pool of Jhinu Danda is one attraction of Annapurna Base Camp Trekking. While organizing you itinerary whether classical or 5 Days Short ABC Trek, make few extra hours at Jhinu Danda. In this extra free time, you can enjoy with natural hot spring close to the Modi River. The tired and sore body after long trekking will revitalize after soak into the natural hot water in ABC Trekking.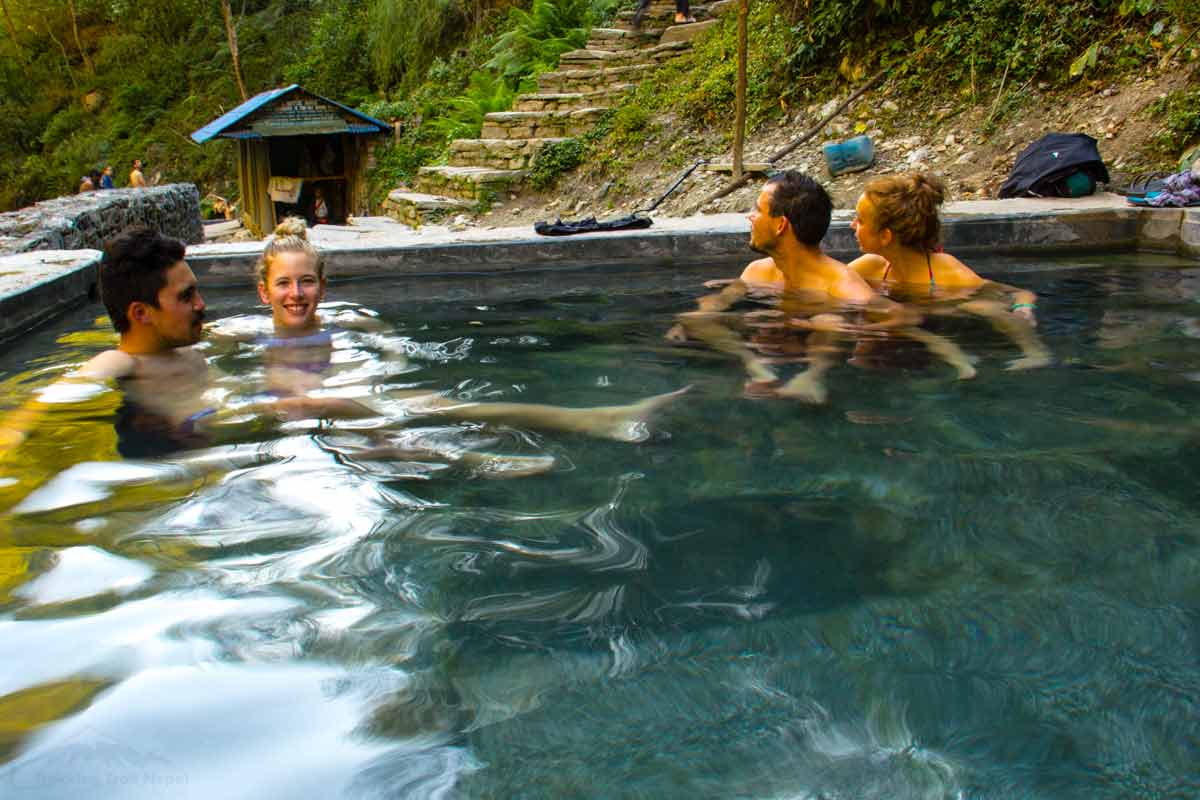 In the same vein, Thrilling experience of High Suspension Bridge between Jhinu Danda and Simroong is one must do Adventure. Donot forget to stand in the middle and click the picture. This high bridge is on the attraction of Annapurna Base Camp Trekking in Nepal.
All Bridges in Nepal are in good quality and Greater Conditions. Trekking Trail Nepal requests you to take time while crossing these anywhere in any Trekking in Nepal. Never rush while using these, Move eyes and mind and give the way to Animals, Porters and Local first.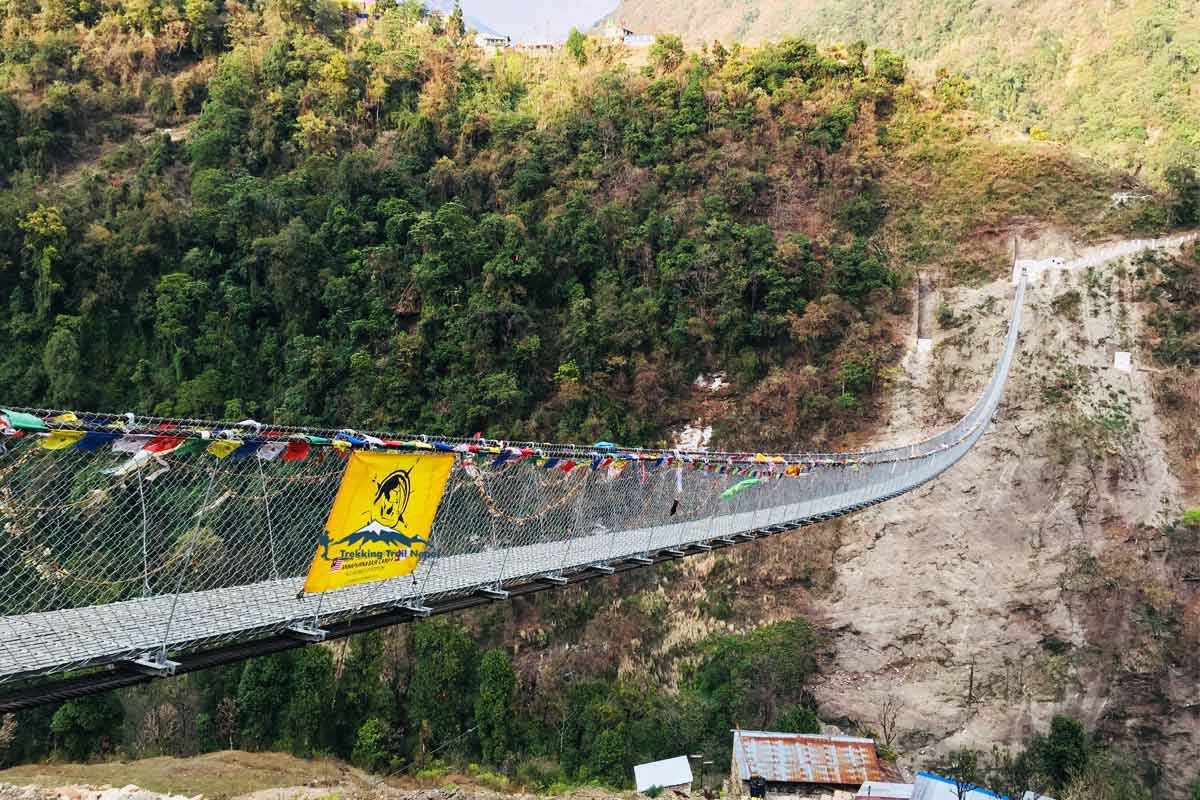 Capture Time Lapse from Annapurna Base Camp
Annapurna Base Camp is the best destination for photography and movie. However, our tips about the direction of sunrise, sunset, wind, and clouds, surely help you with your Camera setup.
Base Camp of Annapurna is like a bowl, the only way to exit is towards the valley followed by Modi River. Here are our 4 Best Tips for Capturing Time Lapse from Annapurna Base Camp.
Clouds time lapse is best from ABC focusing on MBC and Fishtail Mountains.
Sunset is best on Mount Fishtail ( Macchapucchre ) from Annapurna Base Camp.
Sunrise on Annapurna I and Fung are best in the morning from Annapurna Base Camp, which is towards the west.
Fishtail is almost the point of Sunrise for every season, winter or monsoon.

Similarly, Mountain BharaShikhar which is also known as FUNG is the Sunset points. So plan your photography and videography position accordingly for best memories from Annapurna Base Camp Trek.

Know Before Annapurna Base Camp Trek in Conclusion
Do you carry the dream of Annapurna Base Camp Trekking in Nepal? Trekking Trail Nepal helps you to follow your passion for a thrilling adventure. Plan accordingly, Choose the best itinerary, services and get an update about all things to Know Before Annapurna Base Camp Trek for Best Trekking in Nepal.
Enquire Us