Manaslu Trekking Question Answers | Cost | Best Months | Tip
Manaslu trekking is a popular activity for adventure enthusiasts who want to experience the beauty and beast of the Himalayas. However, before embarking on this journey, there are some important questions that need to be answered. Among these, there are some questions that are asked more frequently than others. Here Trekking Trail Nepal includes answering to the most asked questions for Manaslu trekking to help you plan and prepare for your adventure. From the best time to trek to the necessary permits and equipment, we will cover everything you need to know to make your trekking experience unforgettable.
Check our Best Selling Manaslu Trekking Package: Short Manaslu Circuit Trek.
Most Popular Question for Manaslu Trek: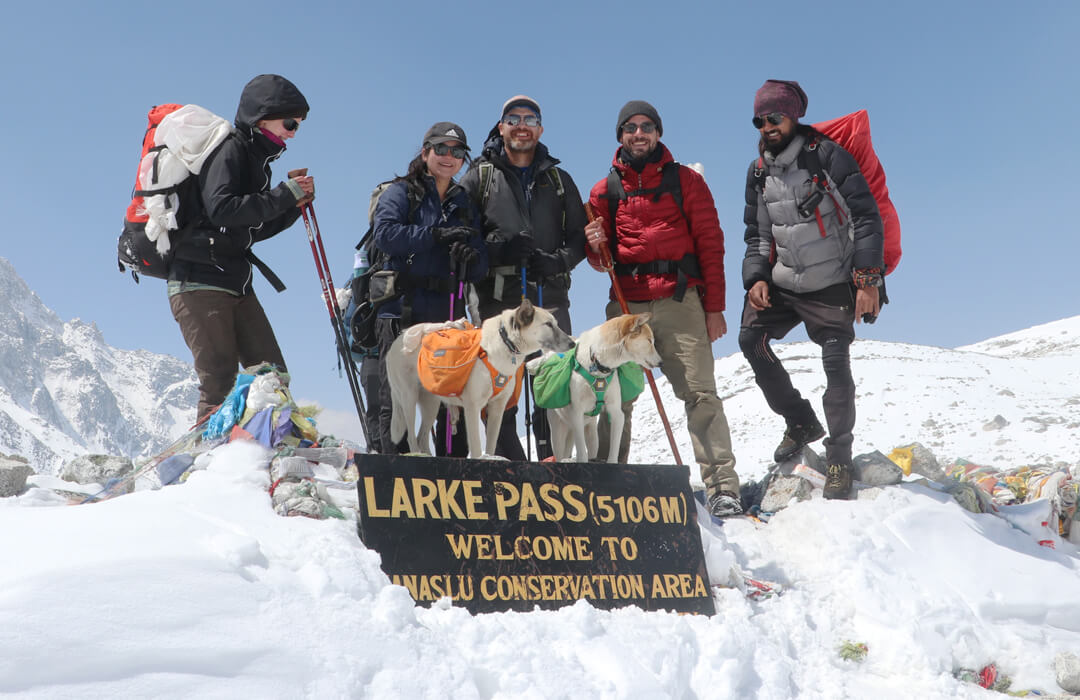 What would be the estimated personal expenses required beyond the Manaslu Trekking package? Which items or activities would require additional spending?
The amount of additional personal expenses required for the Manaslu Trek will vary based on your individual preferences and requirements. Some common expenses that you may need to consider include:
Tips: It is customary to tip your guide, porter, and other support staff who assisted you during the trek. Typically, this may cost around $10-25 per day for the guide, and $10-20 per day for the porter.
Souvenirs: You might want to purchase some souvenirs such as local handicrafts, clothing, or a traditional Khukuri knife to commemorate your trek.
Meals: Although your package includes meals, you might want to try some local cuisines or dine out in towns or cities you visit before or after the trek. Even extra items like desserts and snacks cost extra for you.
Drinks: You may need to budget for drinks such as drinking water, tea, coffee, or alcoholic beverages, which may not be covered in your Manaslu Trekking package.
Additional activities: You might be interested in doing some extra activities such as visiting monasteries, sightseeing, cultural tours or other events in Kathmandu or Pokhara.
Miscellaneous expenses: You may incur extra costs if you need to alter your itinerary or Private drive due to unforeseen circumstances. You may also need to consider expenses such as local donations, Wi-Fi, or charging your electronic devices.
In short, we suggest managing a budget of around $30-60 per day for personal expenses in addition to your package cost of Manaslu Trekking.
Do you provide a Hot shower on your Manaslu Trek Package?
Yes, Trekking Trail Nepal provides a few showers on our Short Manaslu Circuit Trek. However, the provision of hot showers during the Manaslu Circuit Trek relies on the trekking package and company that you select. Depending on the company, hot showers may be offered at specific places or lodges, but this is not guaranteed it will be running water or a bucket shower. To avoid any confusion, it is recommended that you check with us beforehand if you are trekking with another company, to understand what amenities are included in the package.
NOTE: It depends on the season and local situation. Trekking Trail Nepal offers 2 hot showers with our Manaslu circuit trekking package. One in Machha Khola, and one in Sama Village. Obviously, there is a hot shower in Kathmandu and Pokhara as itineraries.
Please note running hot showers is a luxury and may not always be available on the trail, particularly at higher altitudes. Many trekkers are content with a cold shower or cleansing themselves with a baby or wet wipes. Adapting to the surroundings and having a different outlook on what is considered a basic need can make a significant difference. Moreover, it's important to recognize that hot showers consume a significant amount of fuel, which can be expensive to transport to remote areas. Additionally, hot showers may not be ecologically responsible in such a vulnerable ecosystem which we also know.
Which are the best months for Manaslu Trek?
The most favorable months for the Manaslu Trekking are typically between September to November and March to May. These periods usually provide clear and stable weather conditions, which make trekking and admiring the magnificent vistas easier.
The September to November timeframe is regarded as the ideal season for the trek because the monsoon season ends in August or early September and the skies are cloudless, offering excellent views of the Himalayas. Moreover, the temperature during this period is moderate, making it comfortable to hike.
March to May is also a suitable time for the trek. The weather is warmer, and the trek is adorned with colorful rhododendrons in full bloom. However, there is a possibility of rain and snow, and the trails may be muddy.
This is important to bear in mind that weather conditions in the high altitude of the Himalayas can be uncertain and change rapidly. Even during the best months, snow, rain, and strong winds can occur. It's essential to be ready for all types of weather and to have suitable warm and waterproof clothing and equipment.
Furthermore, this is crucial to acknowledge that trekking during the off-season months (December to February) can be arduous due to the cold temperature, heavy snowfall, and the challenge of finding accommodation. Moreover, the trails may be closed.

Please Note: Global warming and climate-changing phenomenon affects our season. It is getting late. In 2020 winter ends in March and the 2022 Monsoon ends around mid-October.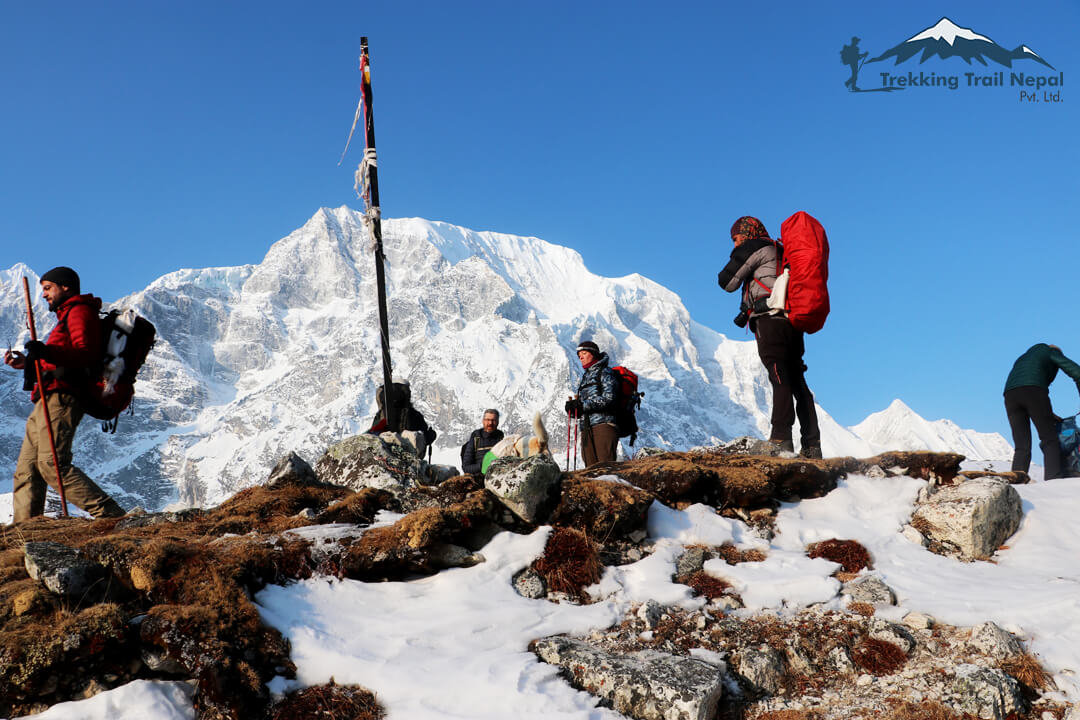 Does Manaslu Trekking need climbing?
The Manaslu Trek in Nepal is known for its difficulty, but it does not entail any technical climbing. The trek takes you through harsh and isolated terrain and scales an elevation of more than 5,100 meters (16,732 feet) at its peak, the Larkya La Pass. The path has steep inclines and declines, river crossings, and narrow passages. It is vital to have a high level of physical fitness, acclimatization, and trekking experience. Some segments of the trek may be covered in snow or ice, so hikers must have the appropriate gear and equipment. As per government rules, you have a guide or porter to navigate the trail and handle logistical requirements such as permits and lodging arrangements and an adventurous friend.
Should we need tips for a trekking guide and porter in Nepal?
In Nepal, tipping is not obligatory, but this is a widespread practice and a means of displaying gratitude for exceptional service epically in the tourism industry. Trekking guides and porters invest considerable effort to ensure that you have a delightful and memorable trekking experience, and tipping is a way of acknowledging their dedication. Nonetheless, the amount you decide to tip should be based on your level of satisfaction with their services. Additionally, it's wise to consider local cultural practices and the general cost of living in the area, as well as your own financial constraints, to determine an appropriate tip amount. Ultimately, the most crucial aspect is to demonstrate appreciation and respect for their services.
How much tip need to give for a guide for 12 days of Manaslu trekking in Nepal?
While there is no set amount for tipping guides in Nepal, it is commonly suggested to offer a tip of 10-15% of the overall cost of the trek. For instance, for a 12-day short Manaslu trek, a tip of approximately 20,000 to 30,000 Nepalese Rupees could be considered. However, the actual tip amount depends on factors such as your personal budget, satisfaction with the guide's services, and local customs. In the end, the key is to express your thankfulness and admiration for their efforts in ensuring that your trek was a remarkable experience.
How much tip need to give to a porter for 12 days Short Manaslu trek in Nepal, who is carrying luggage for me and my friend?
In Nepal, it is customary to tip porters, and the usual range is between 15000 to 3000 Nepalese Rupees in total per porter. However the specific amount of the tip should reflect your level of satisfaction with their services, and the extra efforts they made during the trek, and you might also want to consider rewarding exceptional service or if the porter had to carry a heavy load.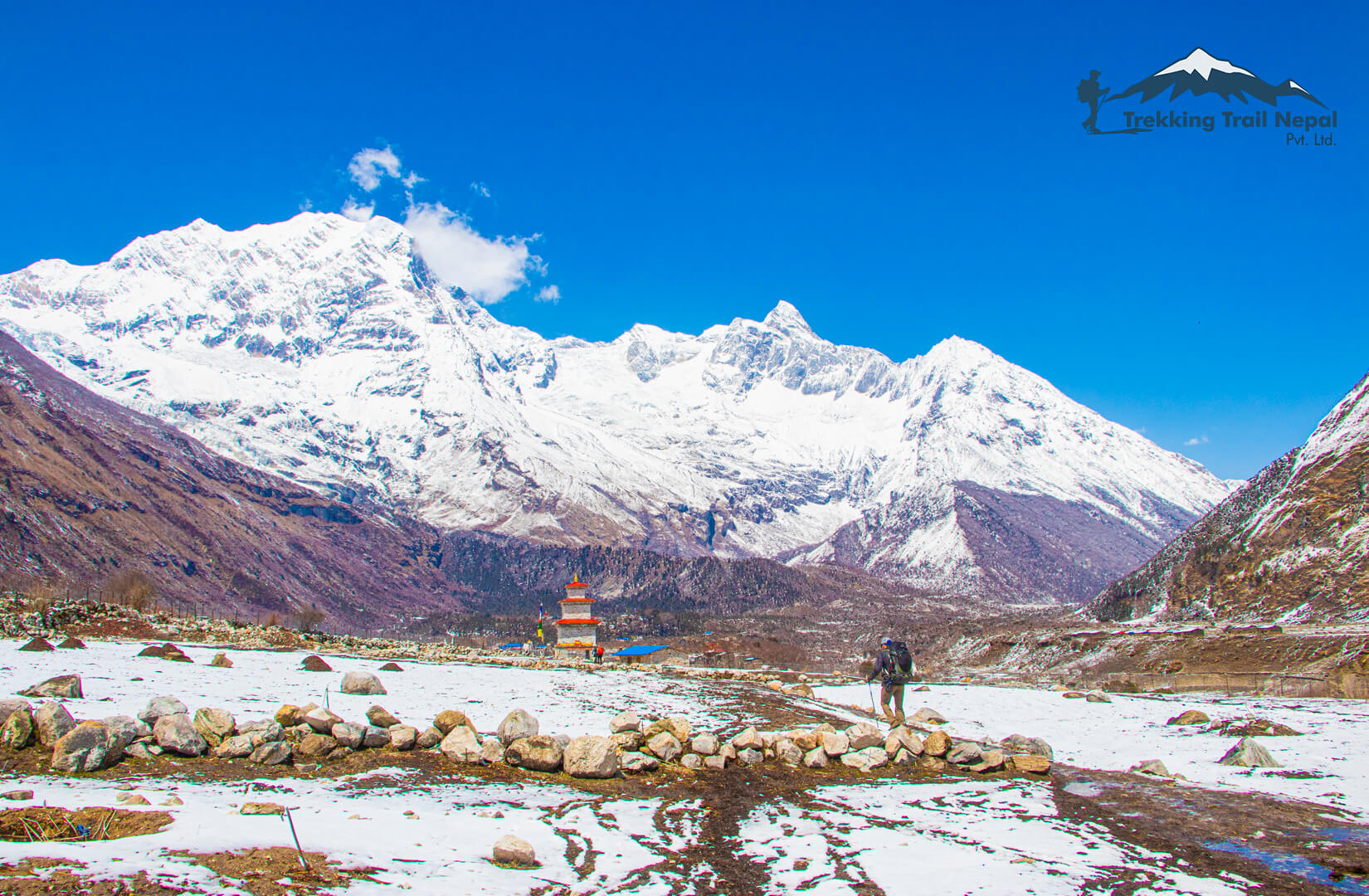 Manaslu Trekking Question Answers Conclusion.
In conclusion, Manaslu Trekking is an incredible adventure that offers breathtaking views of the Himalayan mountains and rich cultural experiences. Planning and preparation are essential to ensure a safe and enjoyable trek. All official work will handle by Trekking Trail Nepal however there are some things you need to do. Like, Physical training, selecting the best Manaslu trekking gear and the best time to trek, and so on.
Here we answered some of the most frequently asked questions to help you prepare for your journey. However in you have more questions or queries please feel easy to write us, and we will happily answer you. Our support surely makes your trekking experience unforgettable memories in the heart of Nepal. So, get ready to conquer the Manaslu Trek and experience the magic of the Himalayas.
Enquire Us