Mohare Danda Trek : Best Short Trek from Pokhara
Mohare Danda is a new hilltop near the Annapurna Trekking Region near one of the most popular Easy Trekking, Poon Hill. In recent years, this Mohare Danda Trekking 2023 is recognized as the best Community Lodge Trekking trail. This trek in Nepal is widely known as Mohare Danda Trekking or Annapurna Dhaulagiri Community Trekking. What so ever Mohare Danda Trek is the Best alternative route for, those who want to skip the bustling Poon-Hill Trekking.

Mohare Danda Trek: A Best Short Trek from Pokhara
NEPAL! A paradise for Trekking, Nature, Culture, and the Himalayas for a lifetime adventure. Everest Base Camp Trek and Annapurna Base Camp Trek are more common nowadays. These popular trekking in Nepal are being more commercial. Most of the things you see, you got or you use are measured in terms of time and value. You have to pay for every service you use on trekking in Nepal, even photographs.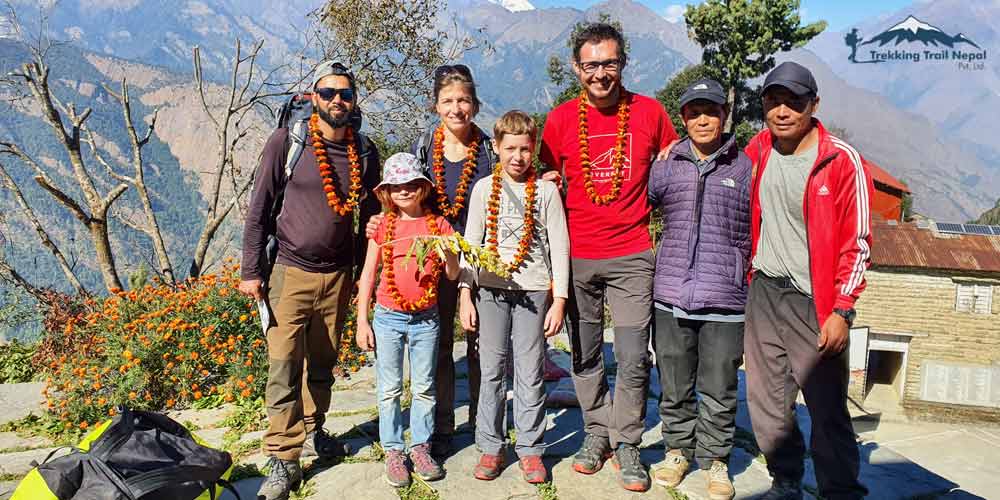 Short Mohare Danda Trekking Options
The length of the Mohare Danda Trek can be adjusted as your time frame. Short Mohare Danda Trekking can be completed in 4 Days. While you can extend up to 14 days or even longer which is the whole trail of Annapurna Dhaulagiri Community Trekking and to Annapurna Base Camp which is widely known as ABC Trekking.
Above all even in Short Itinerary Mohare Danda Trek, you have multiple options for trekking trails. You can start 4 days Short Mohare Danda Trek from Nayapul, Dimuwa, Beni, Galeshwar, and Tatopani. Even in these 4 days of the Mohare Danda Trek Itinerary, you can cover; Lespar Village, Nagi Village, Ghorepani, and Ghandrung.
If you want a little more adventure with this Short Mohare Danda Trek Itinerary from Pokhara, You can choose Mohare Danda Trek via Falema Danda. Trekking Trail Nepal found this picturesque small hilltop village FALAME DANDA, Just in southwest of Mohare Danda, nearby Nagi Village.


You can cover the popular Poon Hill for striking views of the Himalayas, while you start hiking back from Mohare Danda Trek. If you want to see the sunrise, you can stay in Ghorepani. It is possible to reach Pokhara after an early hike up to Poon Hill in one day if you follow 4 days itinerary for a short Mohare Trek. Maybe you need to make your knees more strong for all downhill from 3210 to 1050 m, especially till Tikhedhunga.
Another itinerary of Short Mohare Danda Trek can be done by skipping the Ghorepani and Poon Hill. Which follows the original trekking trail of Annapurna Community Lodge via Danda Kharka and Tikot which end to Pokhara. This original itinerary of Mohare Danda Trek will take up to 6 days depends on where you start.


Suggested Itinerary for 4 Days Short Mohare Danda via Falame Danda
Day 1 Drive to Nagi Village
Day 2 Trek to Mohare Hill 3300 m.
Day 3 Mohare Dandaa -Banthanti.
Day 4 To Pokhara via trek to Nayapul.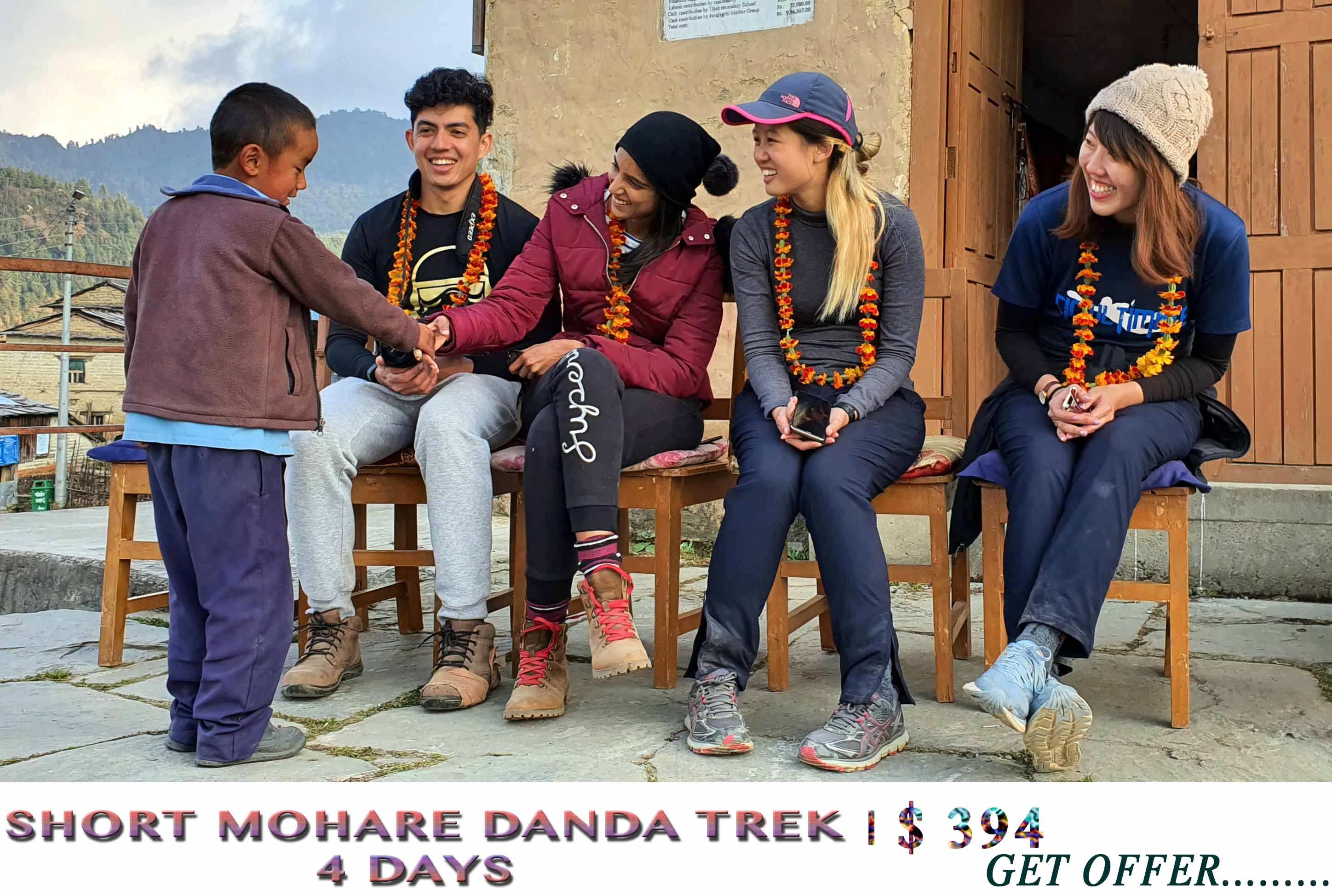 Suggested Itinerary for 4 Days Short Mohare Danda via Lespar Village
Day 1 Drive to Dimuwa and Trek to Lespar Village.
Day 2 Trek to Mohare Danda
Day 3 Trek to Ghorepani
Day 4 Sunrise from Poon Hill and back to Pokhara.
Similarly, you can choose the Community Lodge or Homestay for your accommodation in Mohare Danda Trek as your interest. These community lodges and homestays are eco-friendly and run by the local community in traditional ways.
Please Check Out our 4 Days Mohare Danda Community Trekking Itinerary, Cost, Features, Route, and other details.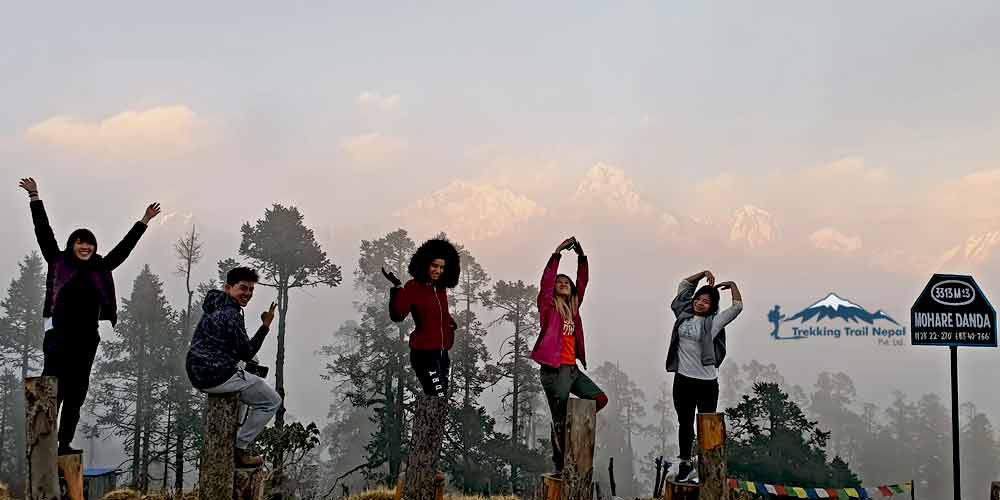 In the Mohare Danda Trek in Nepal, the local community will get direct benefits. Which help the remote village of Danda Kharka, Suntala Kharka, Nagi Lespar, Bans Kharka, and Falame Danda to uplift their economic standard. Above all this Short Mohare Trek Itinerary covers the best combination of this virgin trekking trail, splendid green forest, scenic village cultivated field, and their lifestyle with breathtaking views of the Himalayas Ranges.
In addition, Mohare Danda Trek makes your dream come true for the nature lover and to explore the hidden attraction with the Himalayas in your Trekking In Nepal.
Why Mohare Danda Trekking is a different Trekking trail in Nepal, Even you can not find a proper map of Mohare Trek in the market.
1. Free WI-FI and internet connection in all community lodges of Mohare Danda Trekking.
2. Community Lodge and Homestay accommodation trek focus for the eco-manage trekking trail.
3. Organic farms in every village, paper industry, hand-loom, and more social projects in Mohare.

4. Mixed with Traditional and Modern facilities.
5. More options to start and end Mohare Danda Trek.
6. No Price discrimination in the whole Mohare Danda Trekking trail.
7. 2 nearest and most beautiful viewpoints in 1 trek Mohare Hill and Poon Hill.
8. Free filter drinking water facilities.

10 Best Community and Local Activities You Must Experience in Mohare Danda Trek
1. Visiting of Orange farm and garden of Banskharaka, which is also known as Suntala Kharka.
2. A short visit to any local school is one must-do activity in the Mohare Danda Trekking.
3. Experience Mo: Mo-making class in Tikot Community Lodge with local staff.
4. A short day excursion to the famous Poon Hill View Point is one must-do experience with Mohare Trekking.
5. Sunset Photography from Mohare Danda and Tikot Community Lodge.
6. Short Visit of Woman Craft Shop at Nangi Community Lodge Complex.
7. Check the Longest and Highest Suspension Bridge at Baglung before starting Mohare Danda Trek.
8. One fire camp night in Mohare Danda Trek is the best thing to do. You can plan for Tikot Village, Phulbari or Danda Kharka.
9. Playing basketball in Tikot community ground or volleyball in Nangi school.
10. You can Enjoy the Himalayan Weed on this Mohare Danda Trekking too.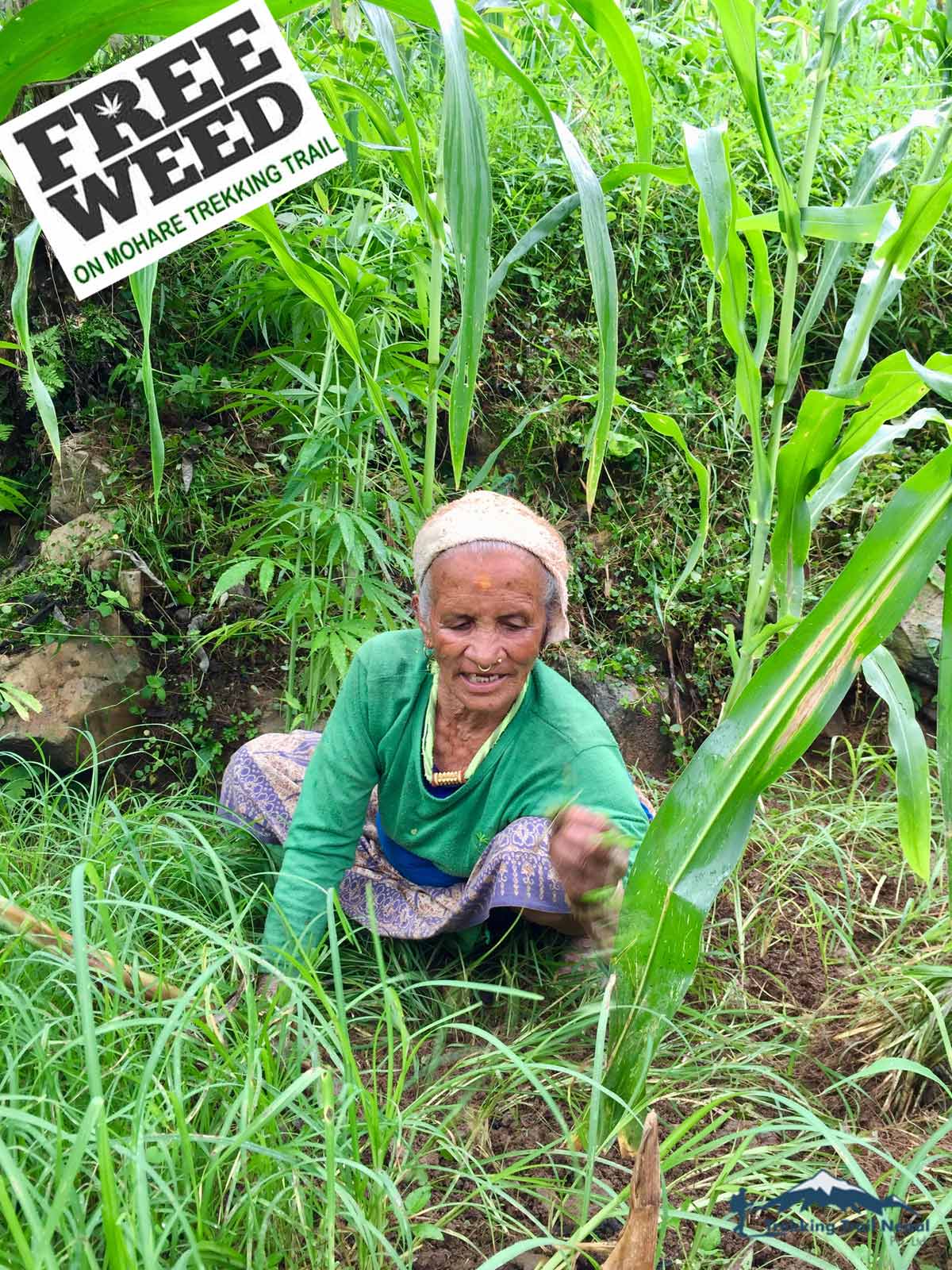 10. Check the organic kiwi farm, Raksi making process and tasting, visit a traditional house, and check the day-to-day stuff, grains, and eatery in Tikot Village is the best community activities you must do in Eco-Managed Community Trekking in Nepal.
Photos from Mohare Trekking aka Mohare Hill Trek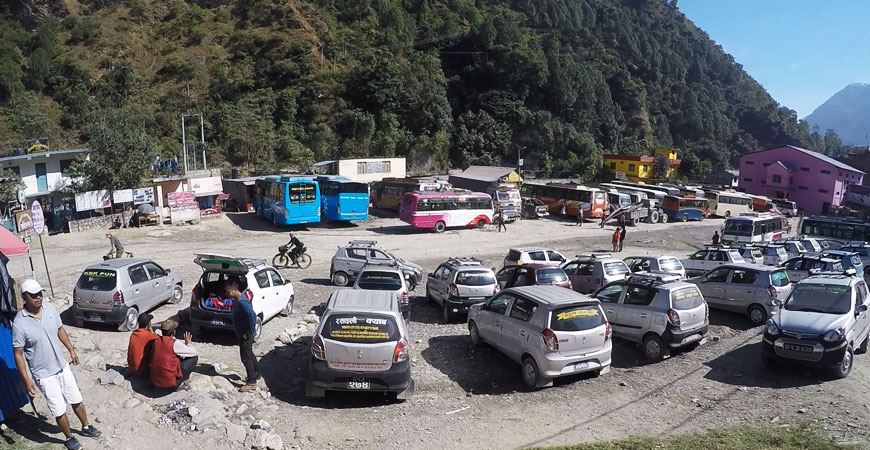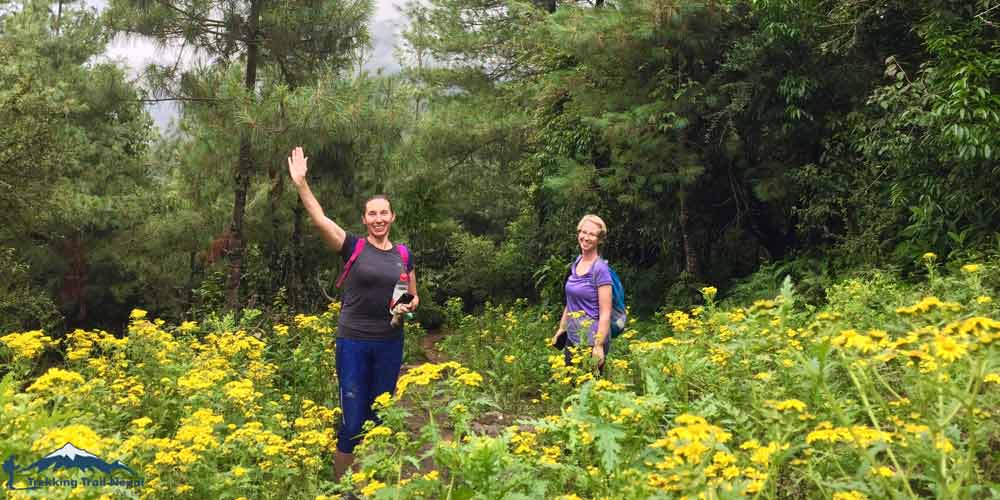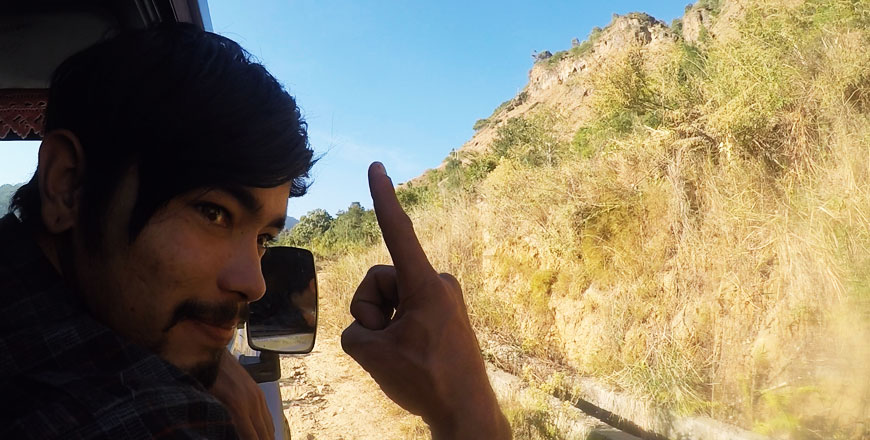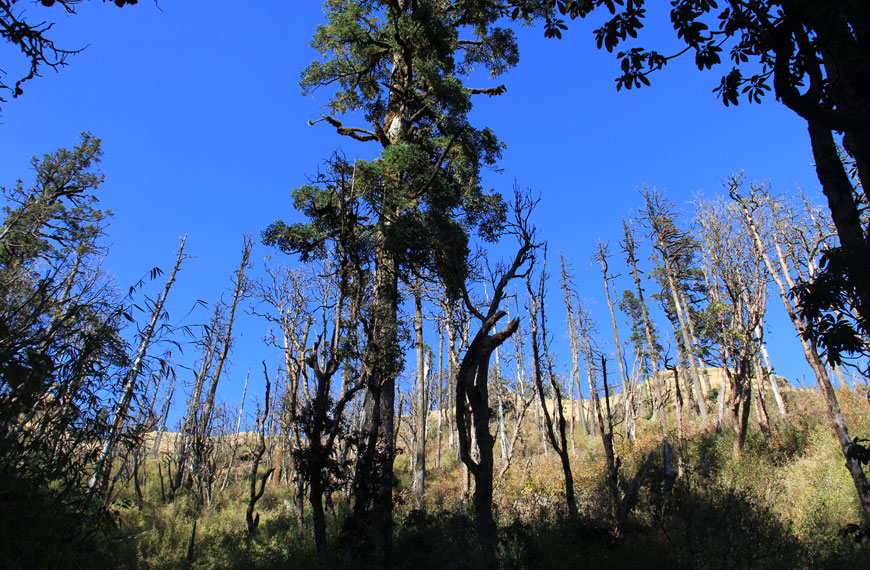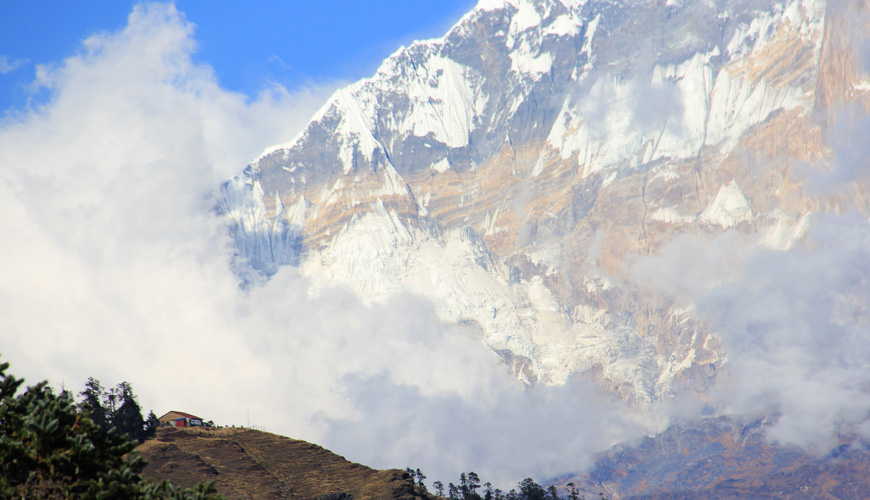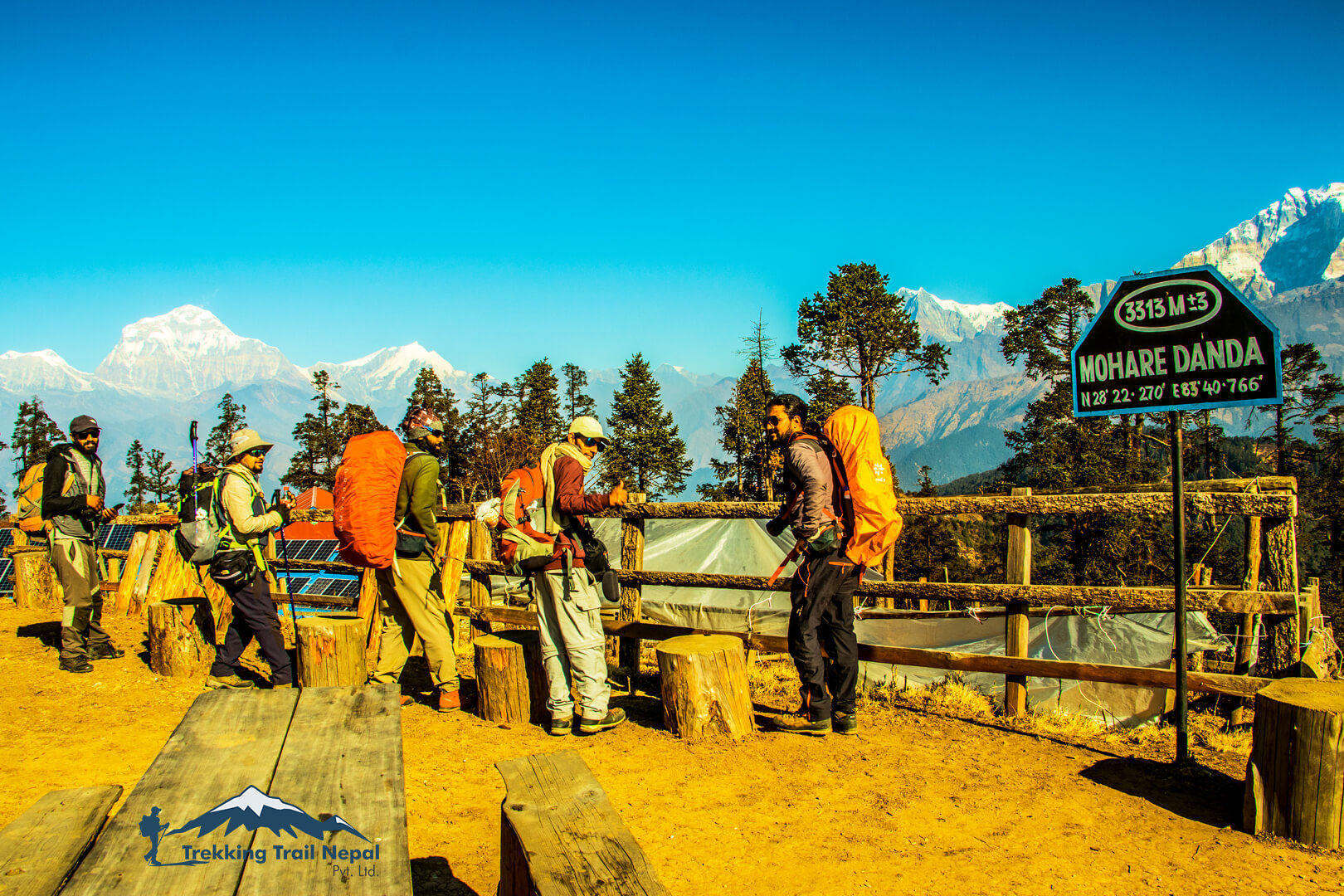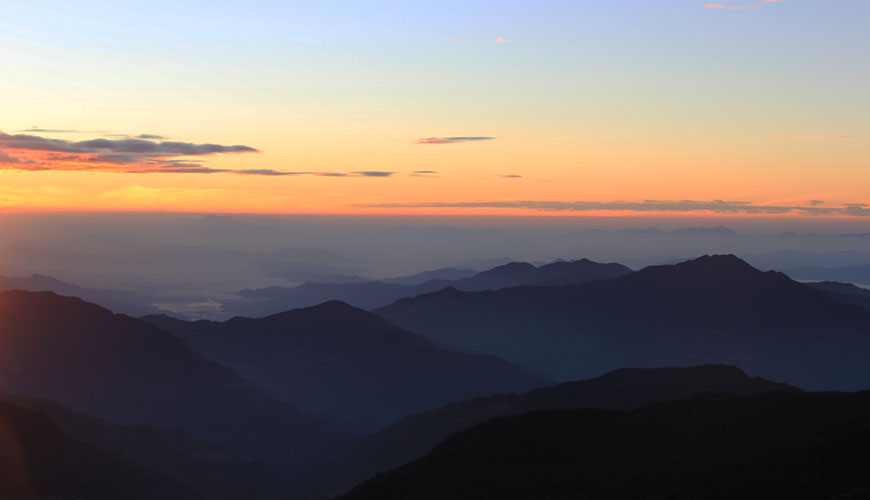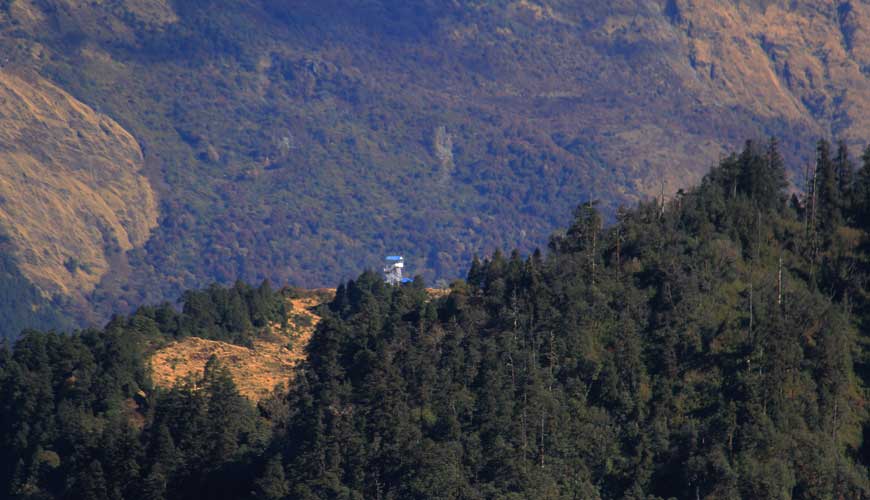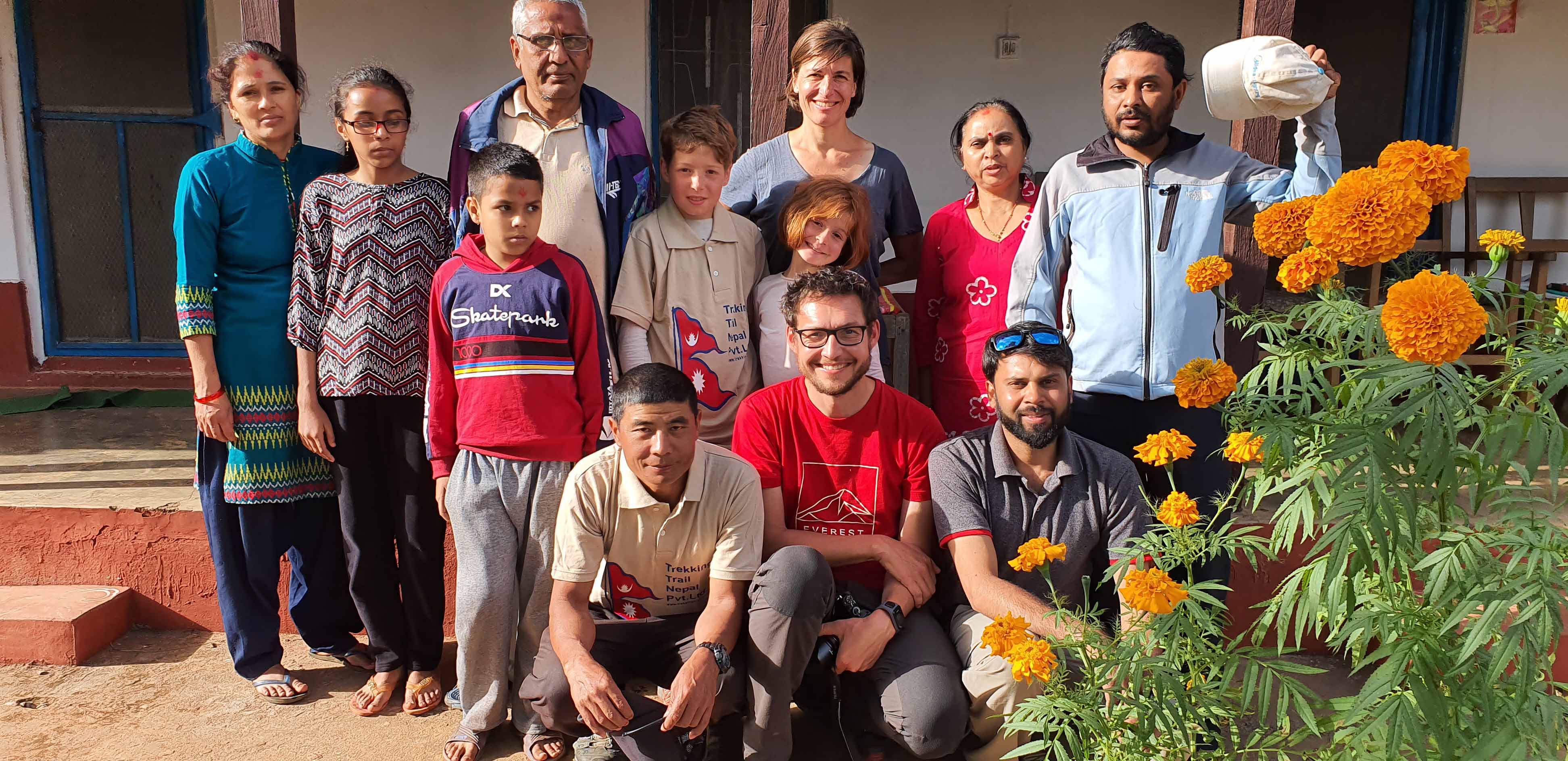 Thanks for your time and Interest in this Short and Easy Mohare Danda Trek blog. Trekking Trail Nepal will care about your Adventure Holidays and Trekking in Nepal. If you need any support, Please Contact Us.
Enquire Us