Top 10 Best Countries to Visit in 2022 - Nepal
Top 10 Best Countries to visit in 2022 is published by Lonely Planet. Is Nepal in the list is the biggest question we rise rather than, which country is on the top of the list?
After a rough patch in the world of tourism due to COVID-19, the ray of hope is glowing very brightly. With 2022 being the new era for tourism, Nepal has indeed surpassed the hopes and expectations of many tourists in the whole world. Nepal has been listed in the Top 10 Best Countries to visit in 2022 by Lonely Planet. Nepal is ranked in the 8th position on the list of 10 best countries to visit in 2022. It is all because of the exciting destinations that Nepal offers to a broad range of tourists worldwide.
From Annapurna Base Camp Trek ( ABC Trekking ) to Everest Base Camp Trek, the variety of tourist destinations is very much. You can enjoy to the ultimate best no matter where you are going. Many tourism entrepreneurs are positive about Nepal listing in the top 10 best countries to visit in 2022.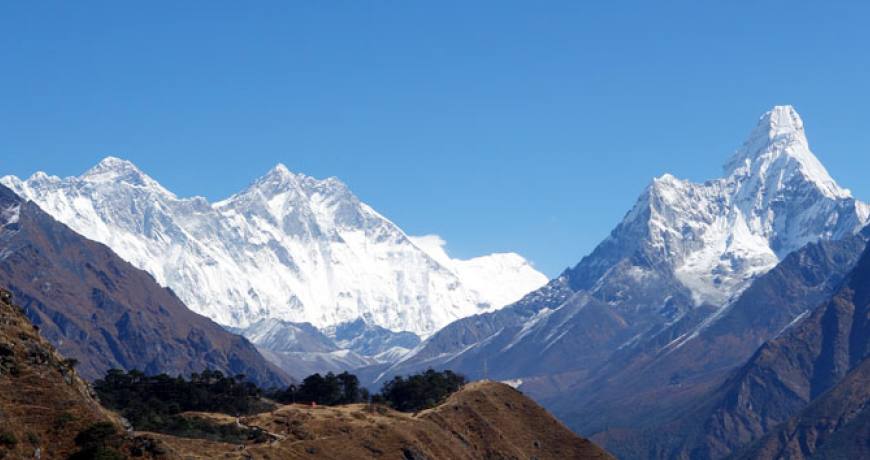 Lonely Planet has listed the following countries as the Top 10 Countries to visit in 2022, with Nepal in the 8th rank.
Cook Islands
Norway
Mauritius
Belize
Slovenia
Anguilla
Oman
Malawi
Egypt
As we all know, Nepal is ranked 8th in the best countries to visit in 2022. But what makes Nepal deserve that rank after the post COVID era? Well, the reason is kind of unknown to maximum people. So, here is our take on that.
Why Nepal deserves to be in the spot of Top 10 Best Countries to visit in 2022
Let's explore the reason why Nepal made it to the list for the 7th time in a row. This Himalayan destination and Trekking paradise with verities of trekking trails and other adrenaline adventure sports makes it possible to hold the 8th position even after the Covid-19 pandemic. Let's check out other reasons behind this position of Top Countries to Visit In 2022
Varieties of trekking options apart from Everest Base Camp Trek
Nepal is famous for Everest. In other words, we can say that Everest is the face of Nepal. Anyone who knows Everest knows Nepal. Everest Base Camp Trek 2022 is one of the most popular treks to do in Nepal. However, there are other options than Everest Trek. Annapurna Base Camp Trek, Short Poon Hill Trek, Mohare Danda Trek, Everest Three High Pass Trek, and Langtang Trek are some other treks that are immensely popular in Nepal.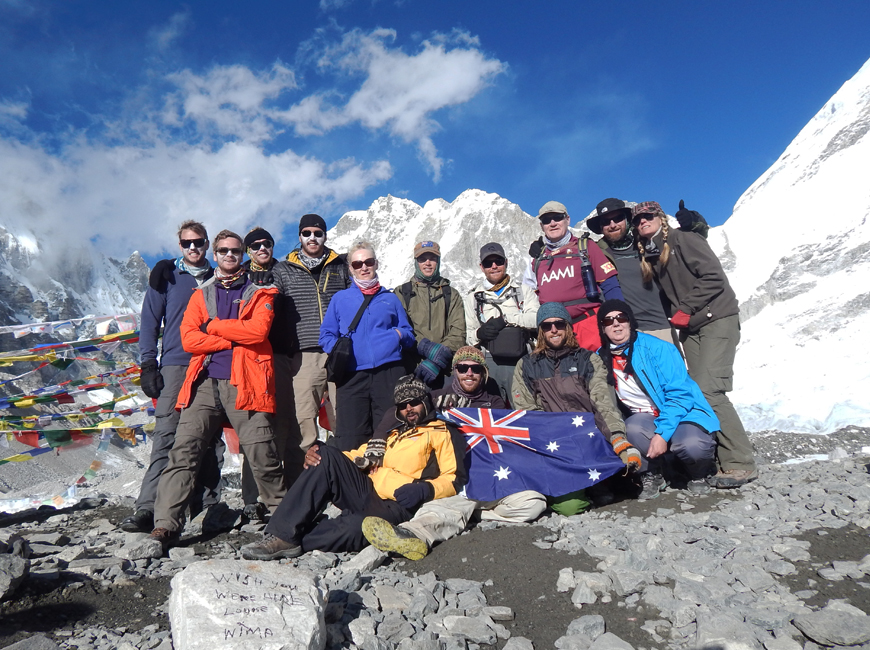 Film Shooting Paradise
After the post-COVID-19 era, many positive events were happening here in Nepal. Before two weeks, Unchaai Team from India came to Namche Bazaar to shoot their upcoming movie Unchaai Bollywood superstars like Boman Irani, Anupam Kher, and Parineeti Chopra had a pretty good time. They loved the hospitality of Nepalese people and enjoyed every bit of their time. In his recent Instagram post, Kher said, In cities people spend life, but in serene places like Namche Bazar people live life.
Difficult, Short, and Budget Trekking Activities But World-Renowned Names
Before planning the trip, the first thing is the cost required to complete the trip with full enjoyment. Some treks can be pretty expensive, considering the season and trekking package cost. But, in Nepal, there is no need to worry about it. There are plenty of budget trekking packages to choose from. You can go on Budget PoonHill Trek or Budget Annapurna Base Camp Trek, and the choice is all on you. Being on a budget trek doesn't mean that there will be any compromise in the quality and service. Everything you get is authentic to its value. If planning your trip becomes problematic because of cost, you know where to head to. The eight best places to visit in 2022 welcome everyone to this serene land where nature and religion speak you the words of wisdom and beauty.
Nepal- The Place of Undisturbed Wildlife
As COVID-19 took the whole world by storm, it halted the tourism and trekking activities in Nepal. It directly affects the habitat of wildlife. There are plenty of varieties of wildlife in Nepal. It includes Musk Deer, Red Panda, Ghoral, Snow Leopard, and many more. Reports suggest that many events include the entry of Red Panda and Musk deer into the human habitat. It also gives a point regarding the increased number of wildlife over the past two years, which is a good sign for the wildlife status of Nepal. It is high time tourists will get a chance to see how the wildlife interact with humans if they get into human settlements. However, it can be dangerous to some extent too.
Nepal – The Epitome of Holiday Destinations
According to an article published by CNN, Nepal has been described furthermore apart from Everest only. Many people know about Nepal because of Everest. But what they don't know is that Nepal provides various holiday destination options apart from it. Nepal has two of the best cities in the world. Kathmandu- the capital city of Nepal, is famous for its cultural and historical importance. Pashupatinath Temple, Boudhanath Stupa, and Swayambhunath Stupa are three of the amazing places listed in the World Heritage List by UNESCO. When in Kathmandu, it's all about diving deep into the history of Nepal. You never know, but you get soaked into the amazing depth of Nepalese history.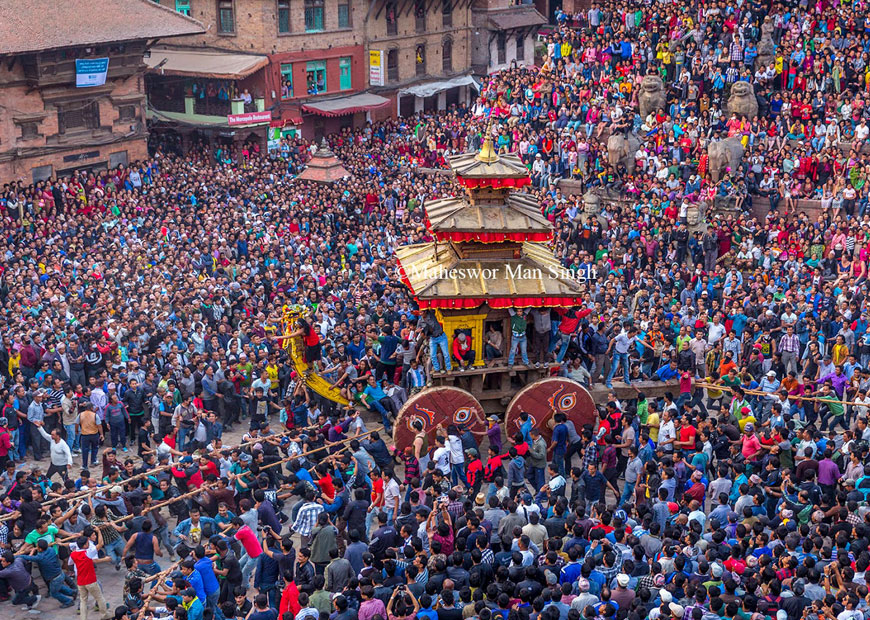 Pokhara is another incredible city of Nepal, also known as the city of lakes. It is famous for its incredible natural beauty, lakes, and lively nightlife. When in Pokhara, it's all about enjoying to the fullest and falling in love with nature all over again. Nepal in 2022 offers you some of the best places to go on bungee jumping, rafting, sunrise view, and jungle safari.
All in all, With various places and activities to choose from, Nepal offers some of the best holiday destinations to choose from. All these come under an attainable budget, with the quality being extremely authentic. The extremely incredible natural beauty, rich history, and the presence of the snow-capped mountain peaks make Nepal come in the Top 10 best countries to visit in 2022. The best country to visit in 2022 waits for the arrival of tourists. Hurry up, Pack your backpack, and Come to the land of the Himalayas. Nature wants it all from you.
Enquire Us