Internet Services in the Trekking Trails of Nepal
Everest Link Extreme Internet Pvt Ltd expands high-speed wireless internet in the high alpine remote Himalayan trekking trail of Nepal.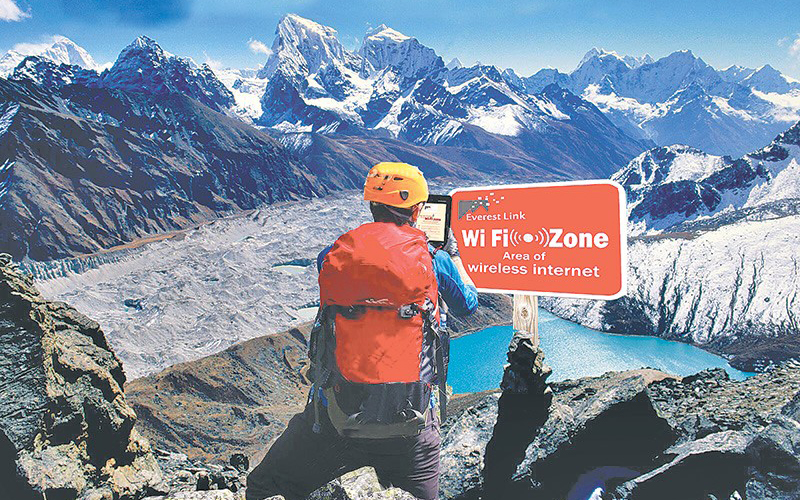 Everest Link Internet start Internet services before 4 years ago from the Everest region, one of the most popular trekking Trail in the world en route EVEREST BASE CAMP TREK. The company has targeted their Services mostly to popular tourist and trekking areas and trails with other remote and backyard locations throughout the country.
Everest Link Extreme Internet expands the wireless internet services along the busy, Best and popular trekking trails of Everest Base Camp, Mera Peak Trekking region, trekking trail of Everest and Makalu Base Camp also know as Ambulapcha La Pass, Makalu village Development of Cheskam, Gudel village, and more area. Along with this, Company already expands their reliable internet services to the popular trekking trail of Gokyo Ri via Gokyo Lake of Everest Trekking Region on Ngozumba glacier.
High-Speed Internet in Popular Trekking Trails of Nepal
Manaslu Base Camp and Manaslu Circuit Pass Trekking Trail of the Manaslu Conservation Area of Gorkha district is already covered with wireless internet services of Everest Link. In addition, Trekking Trail of Upper Mustang Trek is also served by Everest Link Internet services. All Trekkers are more happy to use the high-speed internet with the views of Himalayas and nature in these kinds of a remote village. As the result photos, post and short videos of trekking, local attraction, people, culture, nature, and the Himalayas flooded to the social media like Facebook, Instagram, Youtube and more. Everest Link already starting next phases for Langtang National Park and Langtang Valley Trekking. While we are talking with Executive Director of Everest Link Mr. Chiri Gyalgen Sherpa got a message on WhatsApp, The first connection at Kyanjin Gumba ( one of the popular village Langtang Valley Trekking ) they just got successful to make the internet connection after the long and tiring exercise.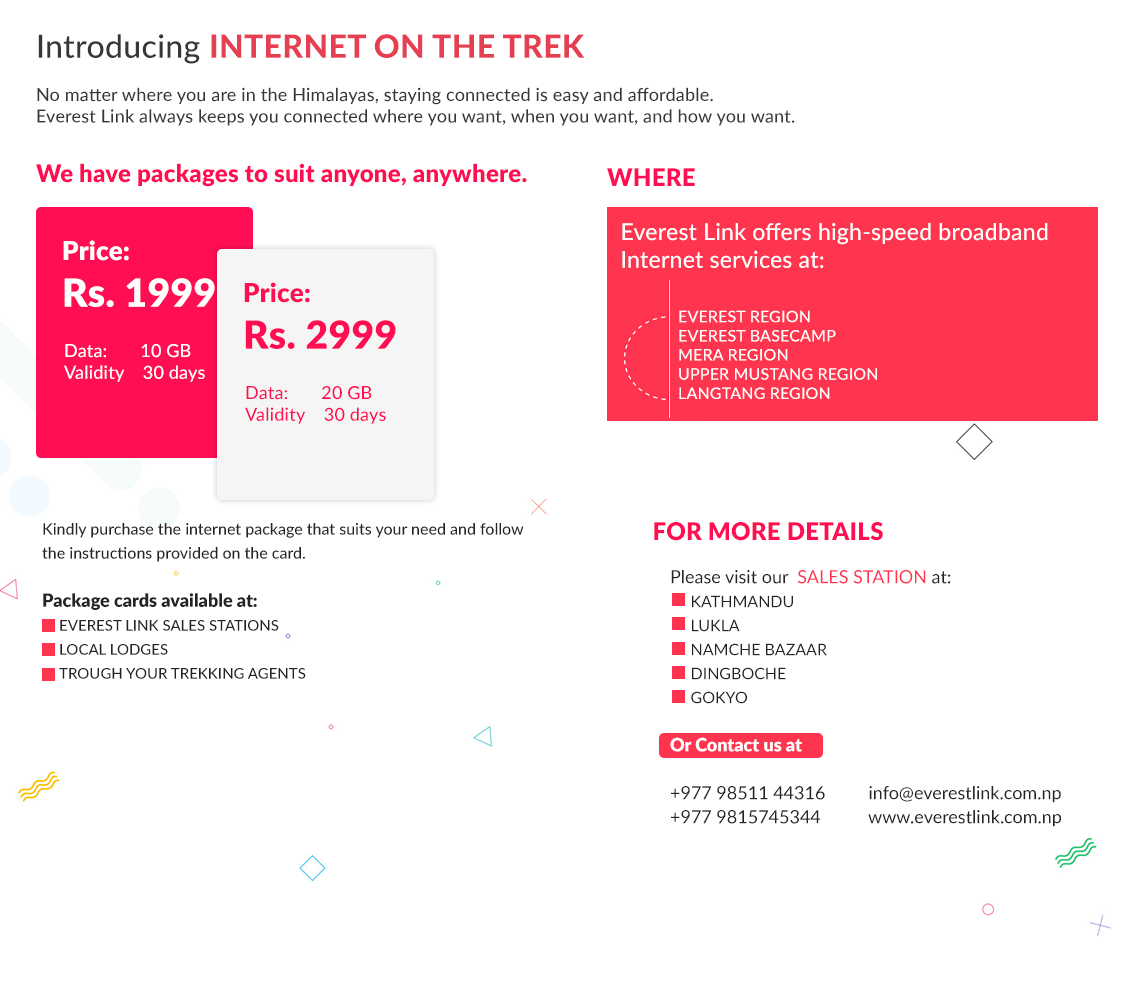 You Can use this wireless internet services with the prepaid top up and easily accessible on trekking tea house, local shops along the trekking trails of Nepal. Everest Link Extreme Internet is also working for online education as Corporate Social Responsibility in Mahakulung Area, which joins the Everest Trekking Region of Sagarmatha National Park and Makalu Trekking Region of Makalu of Makalu Barun National Park.
---
Please CONTACT US for further updates and information.
Enquire Us