Koshi Tappu Wildlife Reserve Tour | Best Wildlife Tour
Spreading over 175 km 2 , this Koshi Tappu Wildlife Reserve is a home for different species of birds, animals and vegetation. It is located in the eastern part of low lands Terai region with an altitude ranging between 75 m to 81 m. Also know for the Best Wildlife Tour.
Koshi Tappu Wildlife Reserve For Wildlife Tour
Located in the bank of Sapta Koshi river, this area consists of freshwater swampland, mudflats, arable lands, and reed beds. In 1976, it was declared as a wildlife reserve. Later in 1987, this reserve was included in Ramsar site (a wetland of international importance). The primary aim of this reserve was to protect the Asiatic water buffaloes in Nepal and has been doing well on this project.
Best Month for Koshi Tappu Wildlife Tour
During the month of October to March, migratory birds from different regions as well as the local birds can be seen in a flock. There are about 485 species of birds noted in this area. Water cock, eagle owl, stork, black headed cuckoo, eagle, white tail stone chat, gull billed tern, etc. can be seen in this reserve. This is why this reserve is a best destination for bird watching. In 2005, along with the Koshi Barrage, this area was declared as one of the important bird areas of Nepal. Due to its specific location, there is a diversity of flora and fauna. There are about 514 species of plants like Kapok, reed, wild sugarcane, eel grass, etc. in this reserve.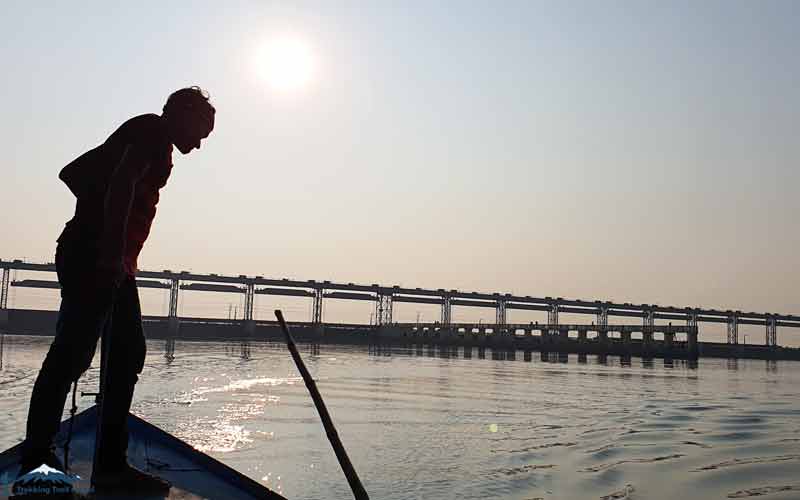 Wildlife at Koshi Tappu Wildlife Tour
Asian elephant, spotted deer, wild boar, jackal, blue bull, otters, crocodile, alligators, gangetica dolphins, water buffalo (Arna), snakes, etc. are among the few species of mammals that can be seen during your visit here. Along with this, there are about 31 species of mammals protected in this reserve. This reserve is reachable both via air and land. There are different activities to do in this reserve once you are here. You can do jungle safari either in the jeep or you can hike along the jungle trail, enjoying the bird watching. You can also do boating as well as fishing here in the reserve once you get a fishing permit from the local authority.Check our the most Popular Koshi Tappu Wildlife Tour package of Trekking Trail Nepal.
In conclusion, if you are planning to do jungle safari or hiking, do not forget to bring your camera and binoculars in your Koshi Tappu Wildlife Tour, These are very important to capture and observe the activities of wildlife. bird watching, jeep safari, boating, village walk jungle walk and many more.
Enquire Us