Top 10 Tips to Enjoy Everest Base Camp Trek 2020
Everest Base Camp Trek is certainly one of the most amazing walking adventures in the world. But it is equally challenging to trek into the high elevation of the mountains. There are things that every trekker has to go through for a successful and safe trek to the base camp of the highest mountain in the world. We are giving you here Top 10 Tips to enjoy Everest Base Camp Trek that you have to follow along the trekking trail. These must-do things will make your trekking adventure safe, enjoyable and successful. Here are Top 10 Tips to enjoy Everest Base Camp Trek.
Following these tips will be helpful to any high elevation trekking adventure and certainly means a lot on Everest Base Camp Trek.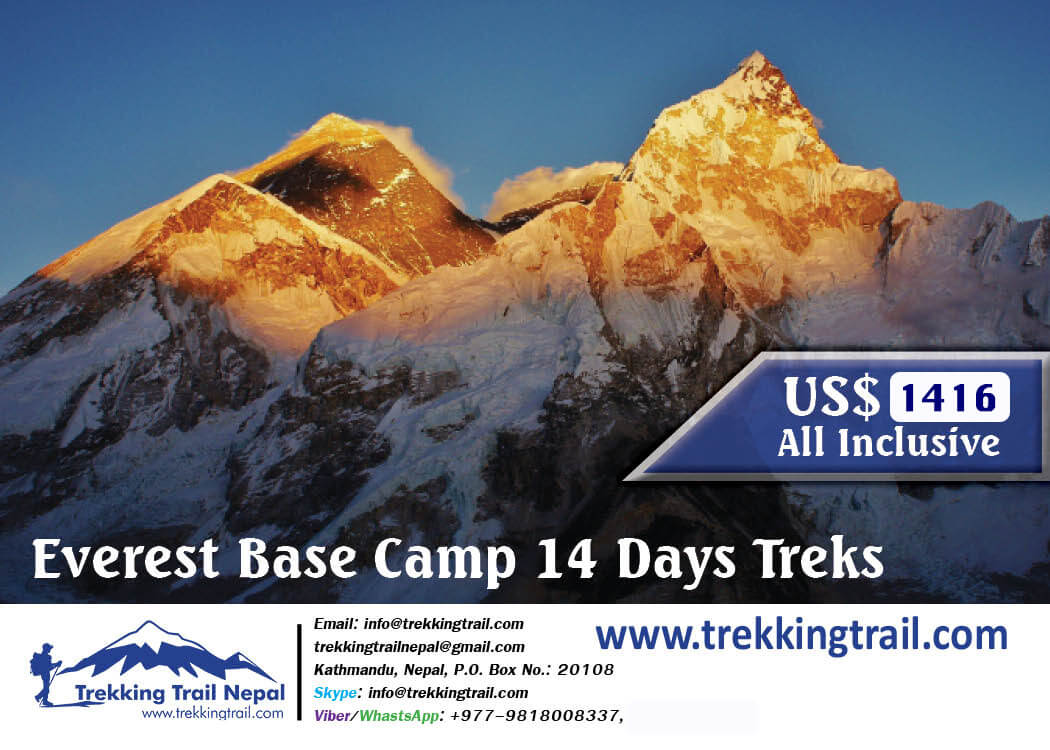 1. Acclimatization is a Must for Everest Base Camp Trek
Acclimatization is the process of adapting to the changing atmosphere and it is one of the most important things to do during the Everest base camp trek. As this walking adventure takes you to high elevation into the mountains (up to 5,545m), you need to take a couple of easy days along the trekking trail.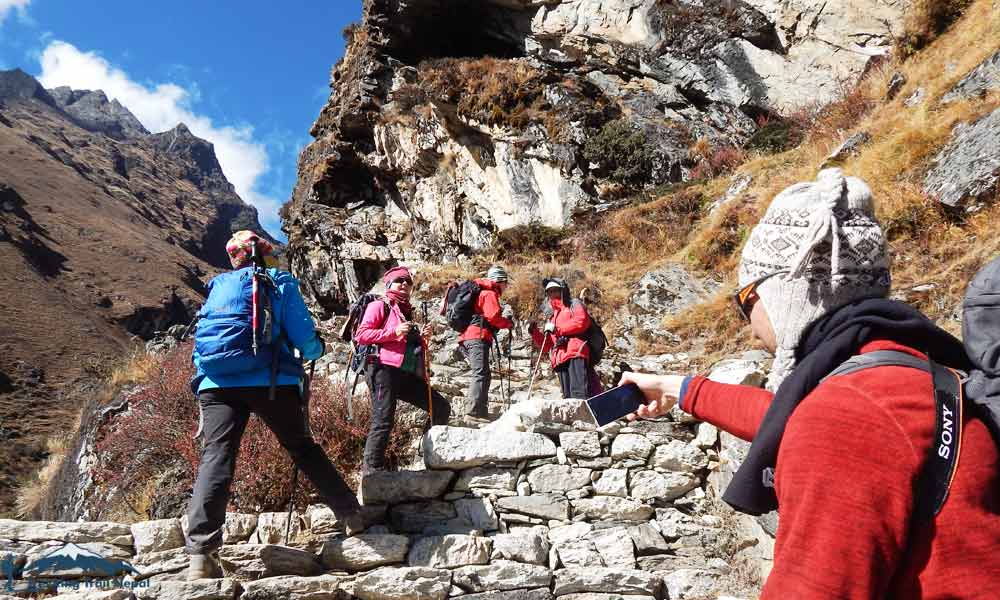 You have to keep in mind that the itinerary schedule for the trek has been prepared after years of trekking experience thus is tested. Taking acclimatization break along the trail lessens the risk of getting altitude sickness. Altitude sickness can be disastrous so acclimatization is a must-do thing as it helps to minimize the risk of such situation. In case you feel any symptoms of altitude sickness, talk to your guide so that s/he can take necessary action. If you take enough pre-caution and do not force yourself to go higher, it can be handled easily. The best option is to descend to a lower elevation to stay overnight and continue higher after you feel well.
2. Drink Enough Water
Another trick to stay safe in the mountains is to drink enough water. When we say enough, you should make sure that you drink at least 3 liters of water a day. Dehydration can lead you to unimaginable and disastrous situation in the mountains and you surely want to best avoid it.
Taking more liquid intake helps you stay hydrated and stay safe from any situation caused by dehydration in the mountains.
3. Carry Water Purifier and Bottle
When you trek higher into the mountains you will have three options of drinking water. You can either buy bottled water or use boiled water or use water purifier to make sure you are drinking safe water. If you want to buy bottled water, you expect to pay high cost.
The best option would be to carry water purifier with you. It can be a purifying rod or pills. You can fill your bottle with normal water and use the purifier before you drink it. Carrying water purifier is the best option to make sure you are drinking safe water and you do not get into any water related problem. Make sure that your water bottle can hold the boiling hot water, which can be used as bed warmer. If you are doing Everest Base Camp Trek or other high altitude trekking make sure that your drinking water system will not frozen inside. We do suggest Bottle with Big Mouth.
4. Maintain an Easy Pace - Everest Base Camp Trekking is Not Competition.
Trekking adventure is not a race and it certainly is not so in the high elevation of the mountains. Some people like to walk faster and without enough stops along the trail. But we recommend you to maintain an easy pace when you walk in the mountains. Walking slowly and taking enough rest along the trail will help you adjust in the changing climate. It will also give you chance to enjoy and admire the beauty in the surroundings when you walk on an easy pace.
5. Carry Nepali Rupees - Exchange in Kathmandu for Better Rate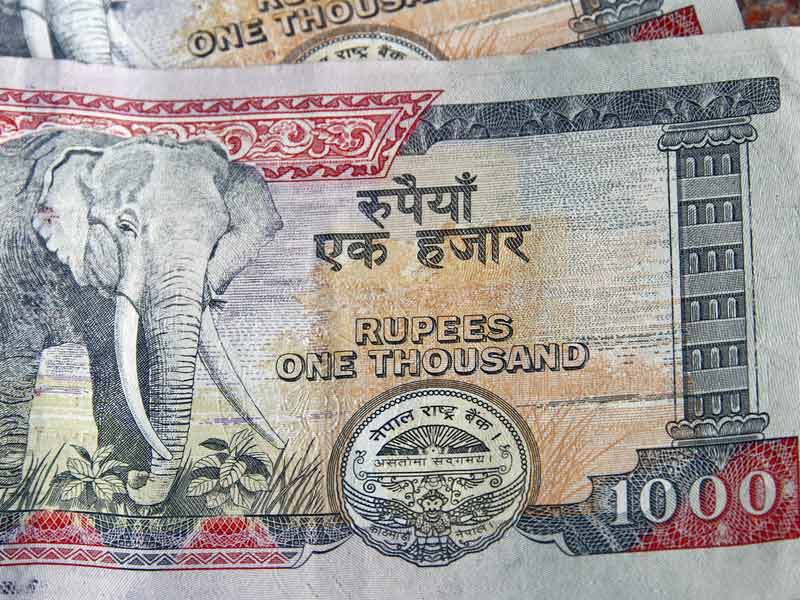 You will need money in the mountains and carrying Nepali rupees will keep you at comfort. How much to carry depends on the type of the trip package you are on. If you buy the package with all meals included, you will need fewer amounts while you will need more if you have to buy your own food. Your trip organizer will recommend the right amount to take with you on the trek. Indian travelers or other travelers traveling to Nepal after India please be informed that 2000 and 500 Indian currency bills are not accepted in Nepal.
6. Extra Days for Possible Flight Delays - Make Extra Spare Days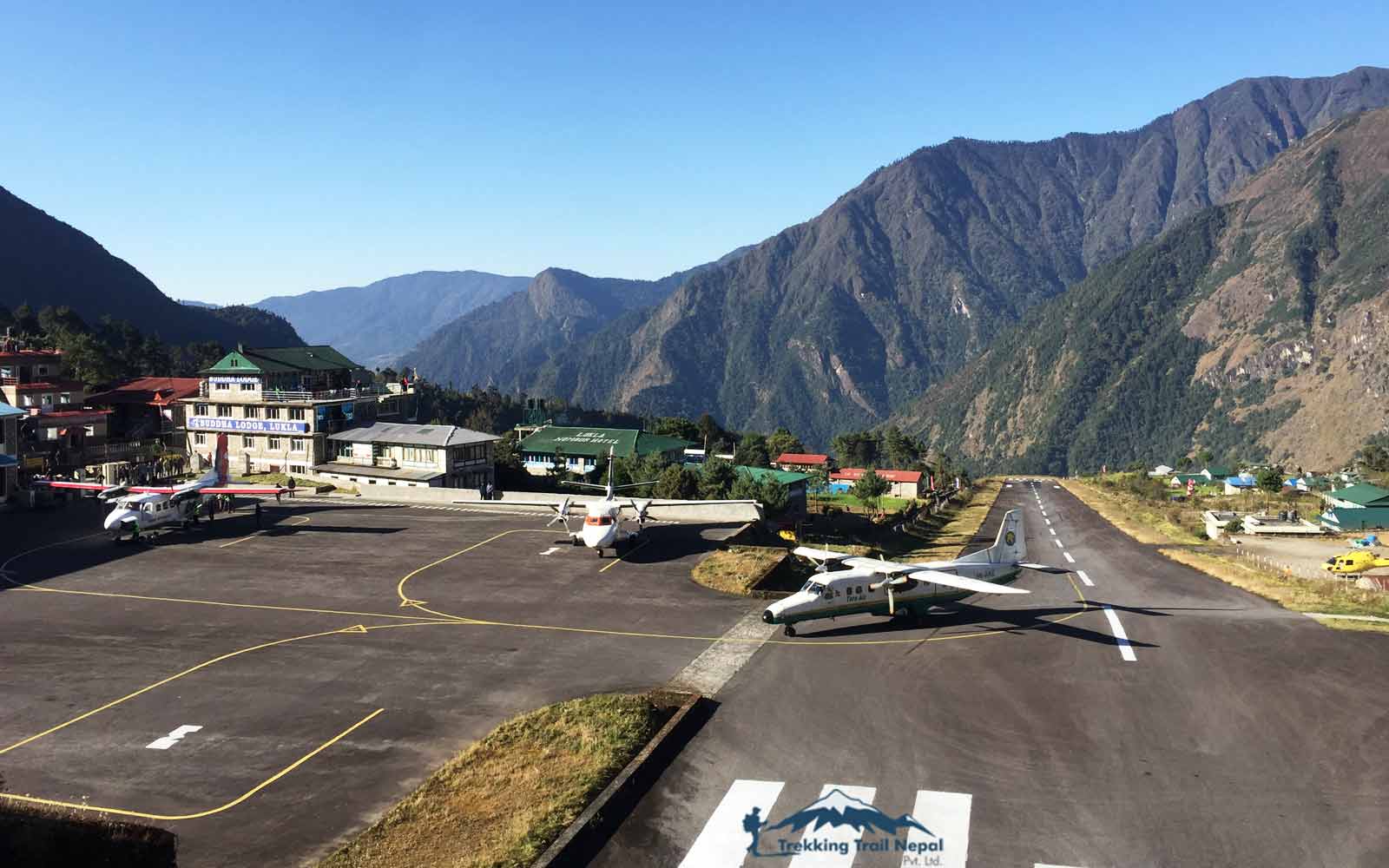 The flight to and from Lukla, the main gateway to Everest, is an uncertain affair due to weather reason. Flights are often delayed and canceled due to bad weather. So, to compensate any possible flight delays and cancellation, please allow yourself at least 2 extra days on top of trip duration. In case of flight cancellation, you can still take helicopter flight to and from Lukla but that will add on your cost. We request you to be prepared for that situation as well. ( But since 2019 March Flight Between Lukla is done by Manthali Airport ( Not from Kathmandu Airport ) so Delays and Cancellation are more not usual, But always there is a chance. Check our Flight Delayes and Cancellation Article.
7. Buy an Insurance for Everest Base Camp Trek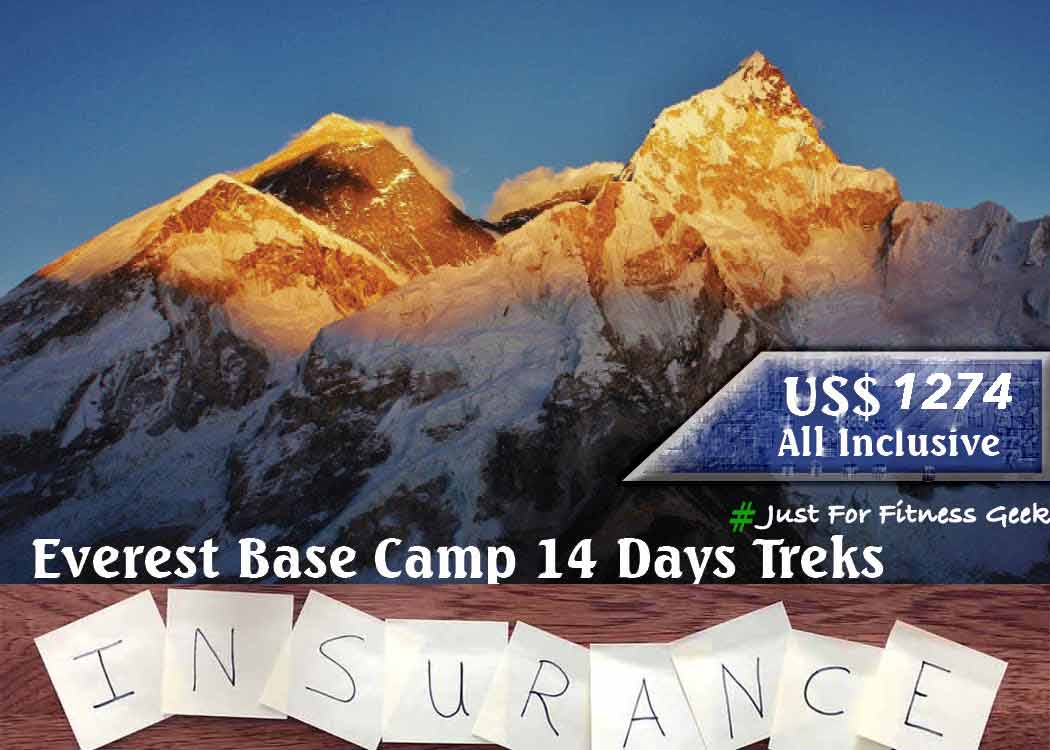 As the Everest base camp trekking adventure goes to the high elevation, you need to be prepared for some unavoidable situations too. Buying an insurance that covers you in the high elevation is a wise decision to go for before trekking to the Everest base camp. High mountain wilderness and elevation can bring unexpected and unavoidable situation at any time so being warned and prepared beforehand is always good. Check what else you need to know before you buy Insurance for Everest Base Camp Trek.
8. Gear up Properly - As Season and Your Experience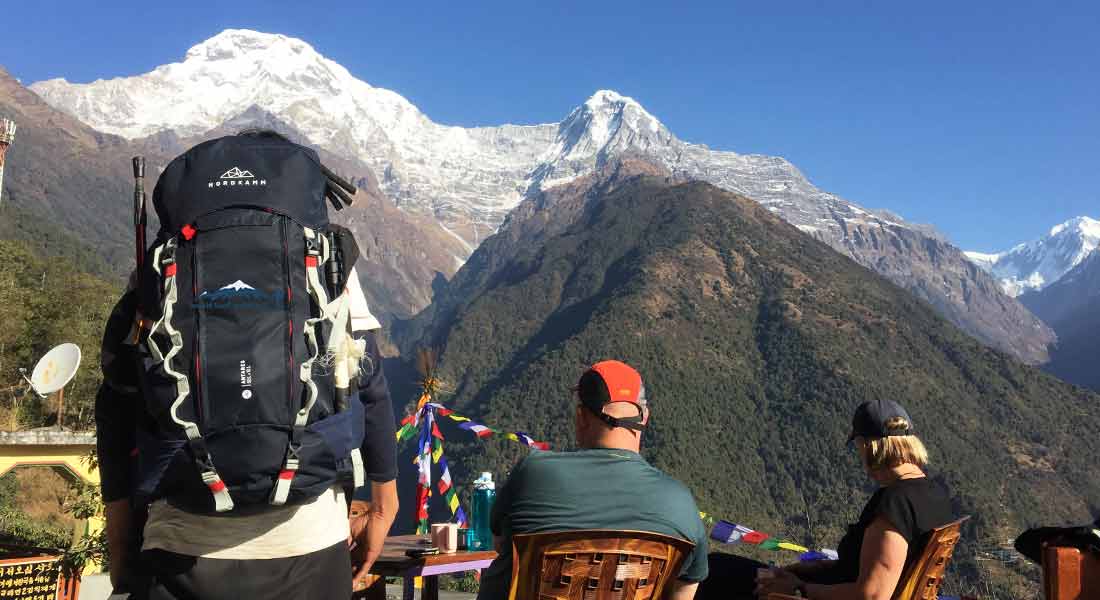 When you are trekking to the Everest base camp, you are certainly going for an adventure in the mountains for several days. You will need to have proper clothing and other gear ready before you embark on the actual adventure. This is one of the most important of the Top 10 Tips to enjoy Everest Base Camp Trek.
Please look at our gear list for trekking adventure.
You can always ask your organizer or find from other sources what you are going to need for the adventure. Gearing up properly will keep you comfortable in the wilderness of mountains.
9. Respect the Mountains - Its not Only Attraction, Himalayas are Gods for Us!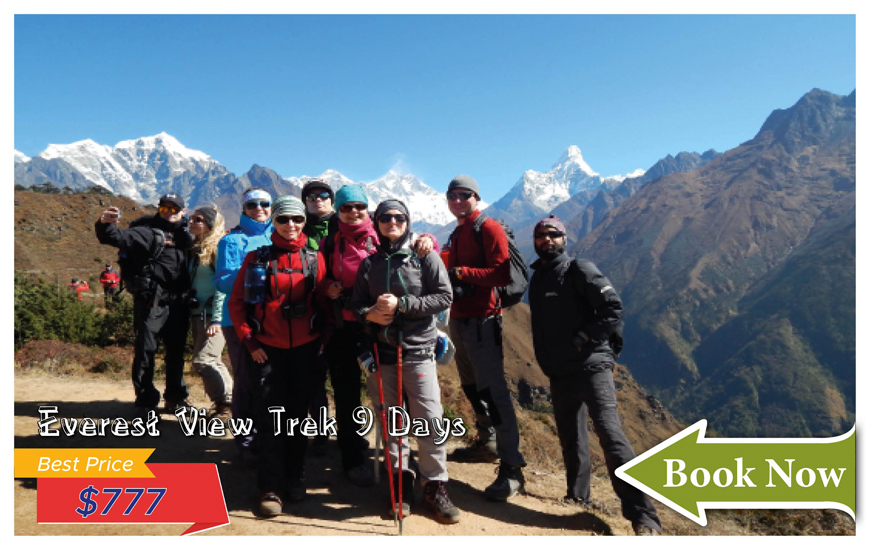 Mountains are sacred and magnificent both at the same time. The wilderness of the mountains is equally unpredictable. We have to have a respect and maintain a strict discipline while exploring the mountains. Staying within schedule and giving respect to the mountains will keep you safe from any unexpected and unavoidable circumstances. So, respect the mountains and enjoy exploring.
10. Respect Locals and Culture - We are different! But Respect This Too
As a traveler, you must be aware that you should respect the locals and their culture wherever you travel to. The same applies in the Everest base camp trek as well. Everest region is the home to famous Sherpa people. They have a rich cultural tradition influenced by Buddhism and a simple yet inspiring lifestyle. You will get to explore and experience their culture and lifestyle and at the same time you need to respect them to enjoy the adventure.
The walking adventure to the Everest base camp will be a fantastic journey if you follow these Top 10 tips to enjoy Everest Base Camp Trek.
Let us know if you have any more questions regardig Top 10 Tips to Enjoy Everest Base Camp Trek 2020
Enquire Us