Mohare Danda Trek - Popular New Trekking In Nepal
Mohare Danda Trek is A new trekking route but one of the popular Trekking In Nepal. In other words, Mohare Hill ( Danda ) Trek is a new name in the Popular Treks in Nepal. This Mohare Danda Trekking is the part of community and home stay based trekking trail next to the popular trekking viewpoint Poon Hill in the Annapurna Conservation Area. Mohare Danda Trekking is getting popular day by day, even nowadays trekkers are giving this Mohare Danda ( Hill ) The crown of REAL POON HILL. Easy hiking trail, Short distance from Pokhara, Himalayas View, More trekking trail options makes this Mohare Danda Trek one of the best Trekking for 2018.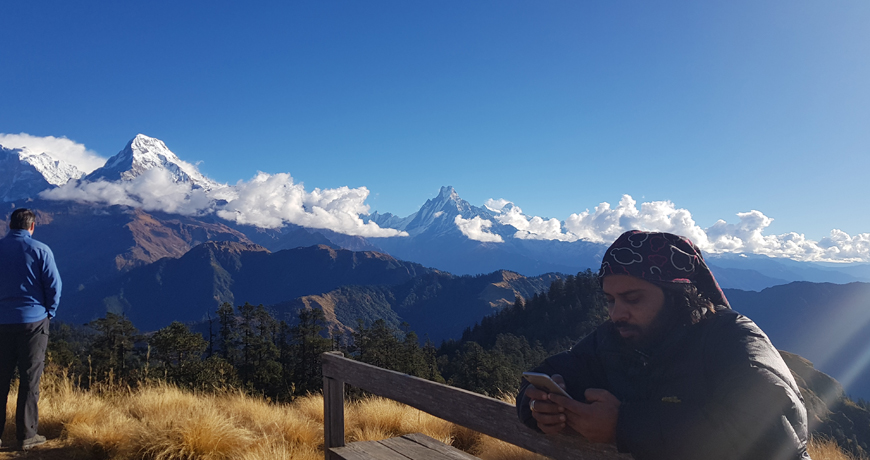 Trekking Trail Nepal here tries to give you 7 reason why Mohare Danda Trek is Popular Trekking even its a new trekking trail.6 reason why Mohare Danda Trek is Popular, New and Short Trekking In Nepal
1. The Views
All Trekking Trail in Nepal includes the stunning vistas of Himalayas. Above all these, with Mohare Danda Trekking you will get the striking panoramic views of Himalayas with blends of Community trekking trail, village lifestyle, and Nepalese rural traditional and culture.
Views from Mohare Danda Trek is wider and natural. Similarly, the height of Mohare Hill is more than Poon Hill makes visible of extra Himalayas peaks. From the top of Mohare Danda, you will see over 29 peaks of Annapurna, Dhaulagiri and Manaslu Himalayas ranges with three 8000m + peaks.
2. The Local People

Community Trekking Trail of Mohare Danda comes from the local community of Nagi Village to uplift the life standard with trekking and tourist activities. The local people of Nagi, Banskharks, Danda Kharka, Tilkot live the life with the same traditional ways as before hundreds of years ago. Ethnic group of Magar and Pun (POON MAGAR) mostly serve in Gurkhas soldiers for British Army, Indian Ar, y and Singapore police. Living in remote village with own culture, traditional and festivals makes Mohare Danda Trek close to People and their lifestyle.
3. Sustainable Community Trekking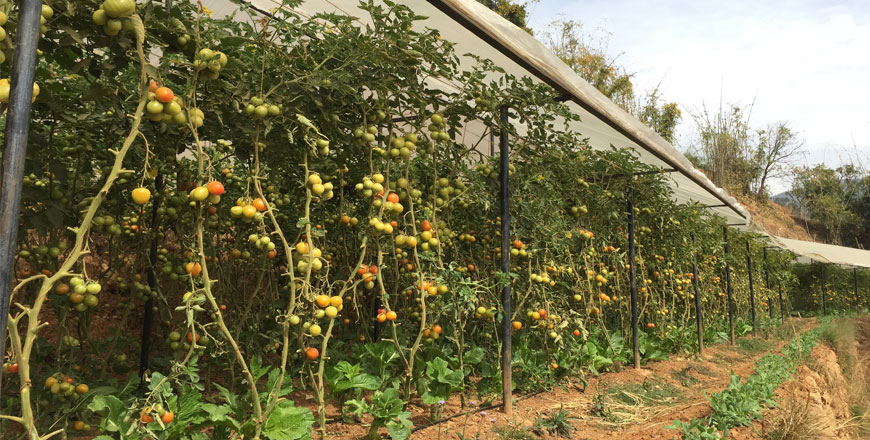 Mohare Danda is the part of Community Trekking Trail of Annapurna and Dhaulagiri. This trekking trail comes in operation after the local community initiation with financial and technical of Micro Enterprise Development Program. This MEDEP Project of UNDP follows the sustainable development goals of Parvat and Myagdi District, with creation of Jobs and Income.
With organic farming in Nagi, Community Lodges and Home stay operation, Handmade paper industry, preservation of local culture, tradition and lifestyle make this Mohare Danda Trek is the Best example of Sustainable Community Trekking Trail.
Mohare Danda Trek is the first community Trekking in Nepal which makes more benefits to community than individual.
4. The Fields and Foods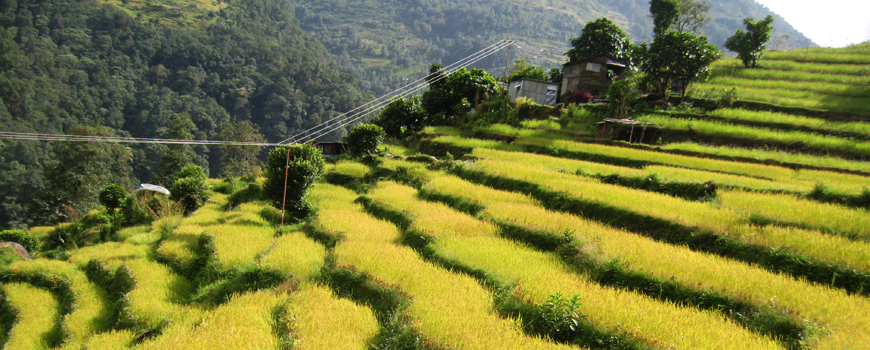 Annapurna Trekking Region yielding more fruits, vegetables and crops in compare to Most popular Trekking In Nepal; Everest Trekking Nepal.
Trek to Mohare Danda passes through the stacking fields of cultivated lands with small traditional villages of Bans Kharka, Suntala Kharka, Nagi, Lespar, Tilkot and Danda Kharka. Fruits garden of oranges, pears, and guava with green alpine forest makes Mohare Danda Trek more natural. In addition to this organic vegetable farming, husbandry of cattle, sheep and goats make every food and drinks on Mohare Danda Trek organic and garden fresh.
5. Homely Accommodations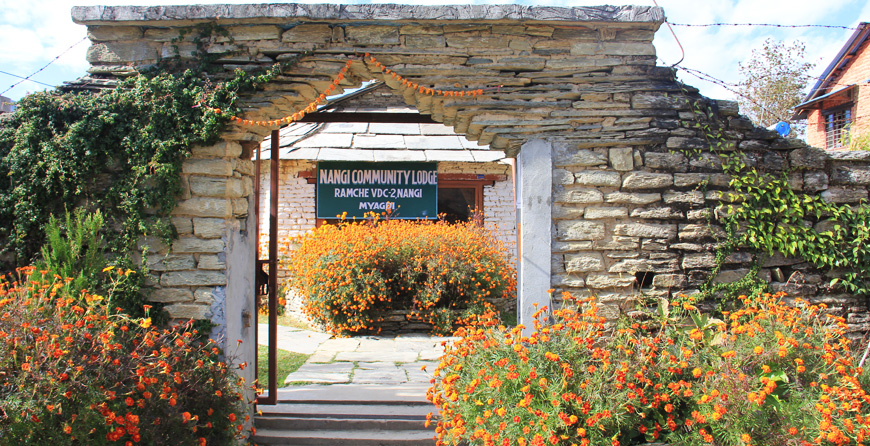 All accommodation provided on Mohare Danda Trekking is run by Annapurna Community Lodges of Ramche Valley, Danda Kharka, Bans Kharka, Tilkot Village, and Mohare Danda. Addition to this Tradition homestay will be provided for big groups and in peak trekking season. Spending time with local traditional people, experiencing their life from close and sharing their typical food, snacks and drinks make you feel A HOME IN MOHARE DANDA TREK.
6. Flexibility and Center of Many Trekking Trail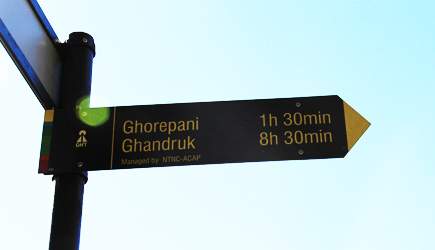 Just as Popular Trekking Destination Poon Hill, This Mohare Danda (Hill ) is the center of many other trekking trails. This makes flexible Itinerary to choose the trekking trails with Mohare Danda according to your days and time available for trekking in Nepal. Some of these trekking Itineraries are Best Short Treks from Pokhara, while some can be extended up to a month. Almost every trekking covers by Mohare Danda comes under Moderate Trekking maximum elevation is 4130m at Annapurna Base Camp (ABC).
Some of the popular trails can join with this Mohare Danda Trekking are; Mohare Danda - Poon Hill Trekking ( 3-5 Days)
As a result, you can follow the Alternative Trekking Trial of Poon Hill via next hilltop stations of Mohare Danda. Skip the bustling Ghorepani Poon Hill Trekking, but you can visit Poon Hill within the trekking trail of Mohare Danda Trek without any extra days. Further more Short Mohare Danda Trek is also available, wihch can be complete in 4 to 6 days.
7. The Real Poon Hill Trekking Trail and Village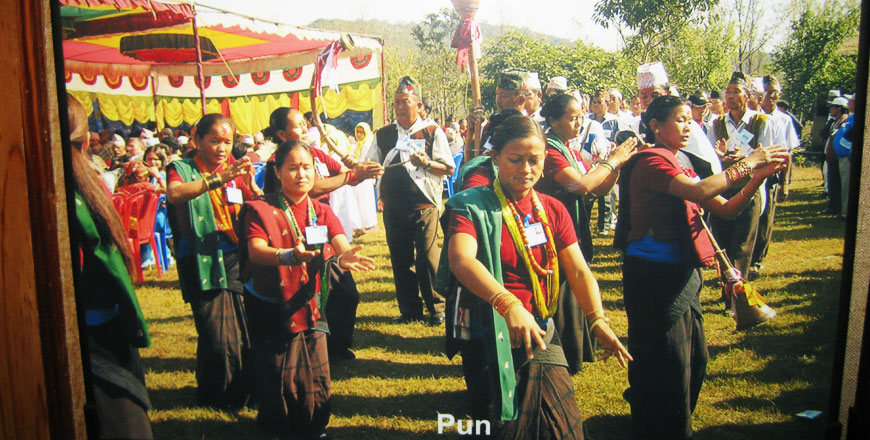 People are giving this Mohare Hill the Name of Real Poon Hill, which offers spectacular views of Himalayas, Real Villages of Pun, New Trekking routes offer the real rural taste of Nepal.
Villages like Nagi, Bankshares, Tilkot, DandaKharka are the settlement of PUN MAGAR, From which the name POON HILL derived.
Check The Best Price Mohare Danda Trek

Thank you for your time and interest on Blog of Mohare Danda Trek-Popular New Trekking In Nepal of Trekking Trail Nepal Pvt. Ltd. Please Share, Subscribe and Comments your feelings and Interest. For further Information and Updated Please Ask to our local expert.
Enquire Us