Best Things To Do In Pokhara in One Day
Pokhara is a beautiful city to spend your leisure day or if you have just completed trekking near the Mohare Danda, Annapurna Base Camp, Ghandruk, Poon Hill, Ghorepani, or Mardi Treks. Pokhara offers different sightseeing areas such as Peace Pagoda up in the hill from where you can get a magnificent view of mighty Annapurna range, Phewa lake itself as well as beautiful landscape of Pokhara valley. So here we list the Best 4 Things to do in Pokhara that you can enjoy in one day.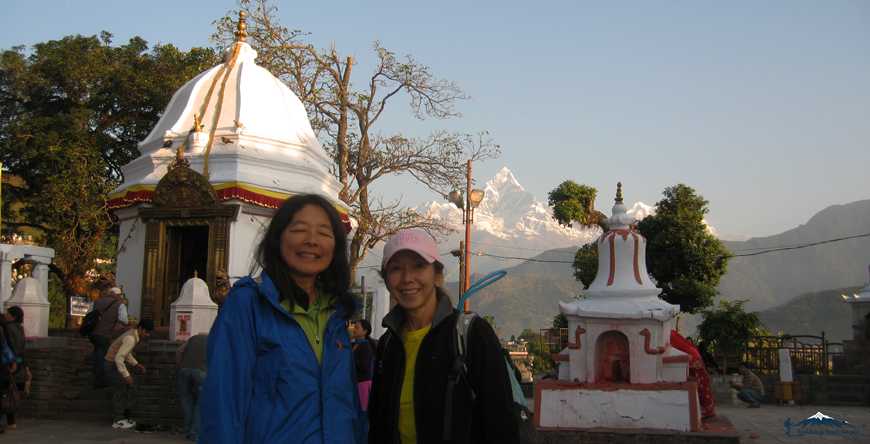 1. Drive or Ride Around the City:
You can hire a car or rent a motorbike or scooter which you can drive it yourself or hire a guide to get around different tourist attractions like bat cave, Davis fall, Mahendra cave, Bindabasini temple, international mountain museum, drive or walk around the Phewa Lake or if you want to go litter further, you can drive to Begnas lake, which is less crowded than Phewa lake.

2. Hiking:
If you want to walk around the hills, you can choose to hike from the top of Sarangkot, which will end up in the Bindabasini Temple. This hike will take about 3 to 4 hours to finish and it is an easy hike which everyone can complete with an ease.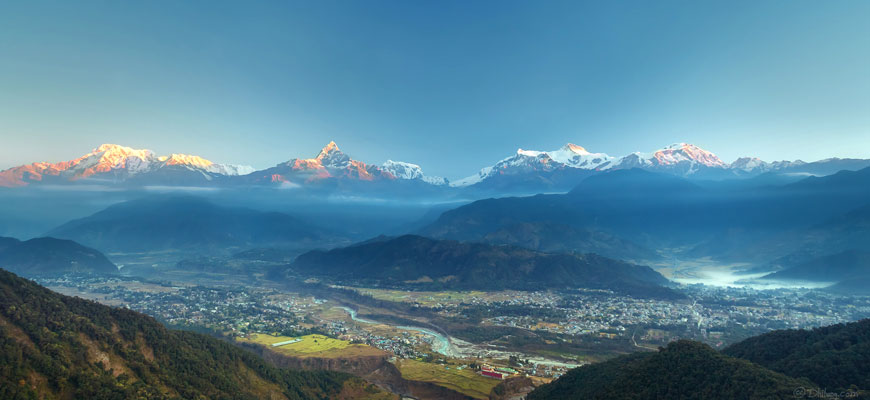 3. Sunrise from the top of Sarangkot:
Also if you are a morning person and you would like to get a good view of sunrise and the beautiful mountains, you can choose to go to the top of the Sarangkot hill in the early morning to witness the magnificent view of the beautiful sunrise over the mountains. You can grab a cup of hot coffee or tea and wait for sun to rise.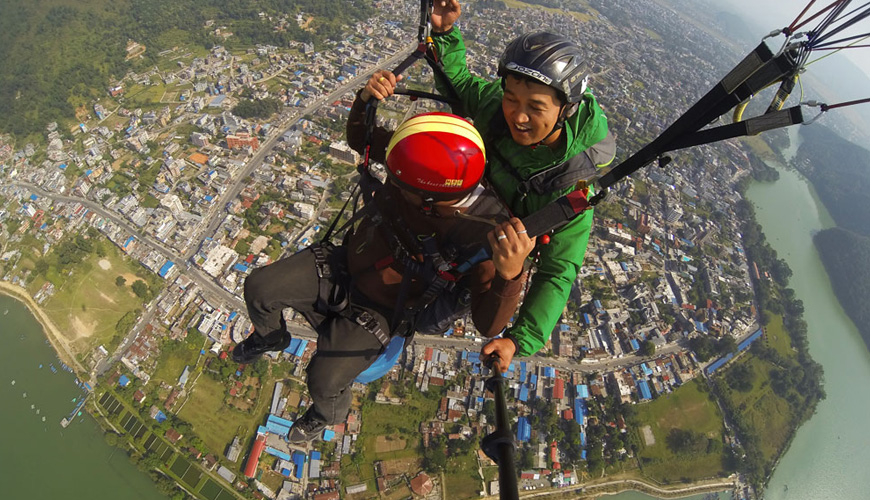 4. Adventure Activities in Pokhara:
And you are an adventurous person, you can make an itinerary which includes Paragliding, bungee jumping, zip lining, ultra light aircraft flight, and you can also enjoy the newly introduced hot air ballooning here in Pokhara. If you are in a group, you can also hire a bar boat for few hours and you can enjoy your boating on Phewa lake.
Best Selling One Day Pokhara Tours
These are the best activities that you can do here in Pokhara in one day. You can call this one day tour as a Sunrise to Sunset Tour. If you are willing to do two days Pokhara tour, you can contact our experts. Here at Trekking Trail Nepal where the experienced guides and management will help you to arrange Two Days Pokhara tour.
Enquire Us